Each Hermès bag is made by one person, every aspect from start to finish. This, and many other interesting facts, are imparted when on a visit to Les Ateliers Hermès on the outskirts of Paris—a rare and eye-opening sensory experience.
Luxury French heritage brand Hermès has immense pride in both its history and its craftsmanship. The house dates back to 1837, when Thierry Hermès established the first Hermès harness workshop in the Grands Boulevards quarter of Paris—before relocating to 24 Rue du Faubourg Saint-Honoré, which remains the global headquarters and flagship store today. Begun as a supplier of saddling and equestrian equipment, today, Hermès enjoys an iconic position in the world of fashion, sitting on top of the luxury tree. Entirely produced in France across 17 leather workshop, Hermès leather goods are impeccably executed. The brand's commitment to craft is precisely what enables their continued prosperity, 182 years after their founding. We were invited to experience the craftsmanship and excellence behind the creation of their bags in the workshop where the magic happens.
Nothing is without the Hermès touch.
Les Atelier Hermès in Pantin, just six kilometers from the center of Paris, is where Hermès' luxury leather designs are brought to life by over 200 highly skilled artisans. Designed by RDAI in 1992, the building has four floors devoted entirely to the production of handbags and small leather goods. At first sight, the atelier is unadorned and unpretentious, yet its interior is filled with elements that recall the Hermès aesthetic. From glass windows that measure the 90×90 cm of the familiar silk scarves, to the Duc carriage with horse logo and a live-stream of the Paris flagship store, nothing is without the Hermès touch.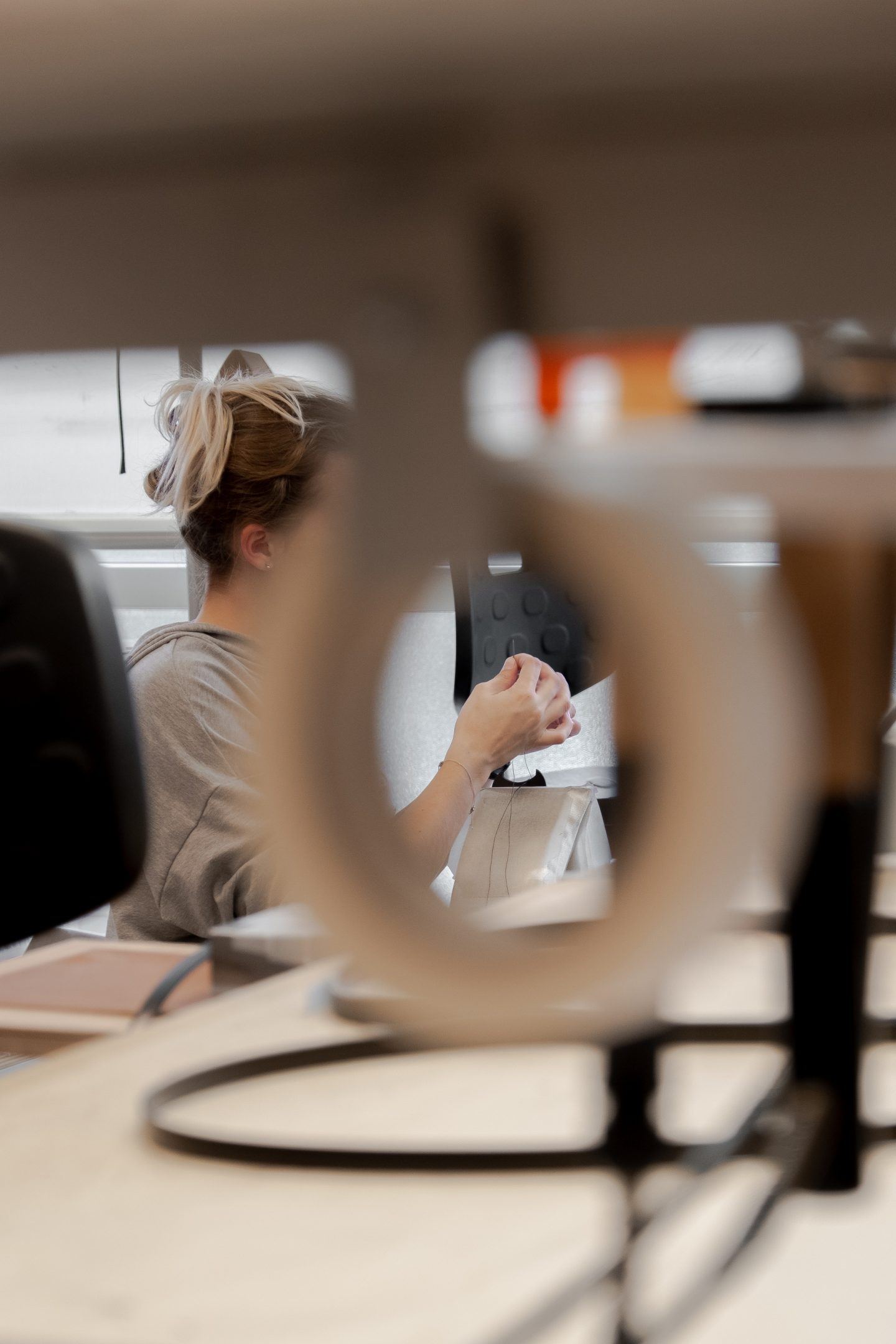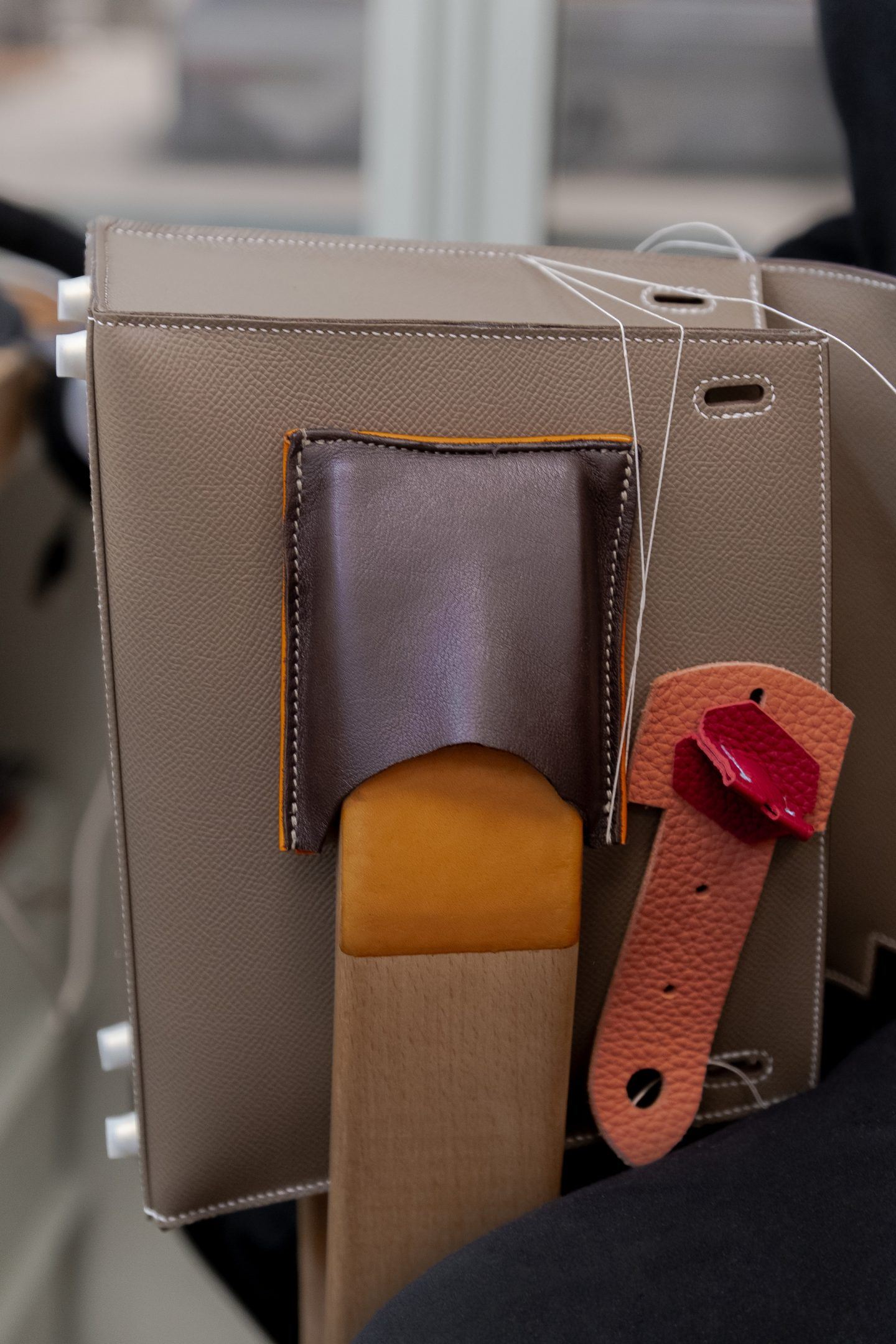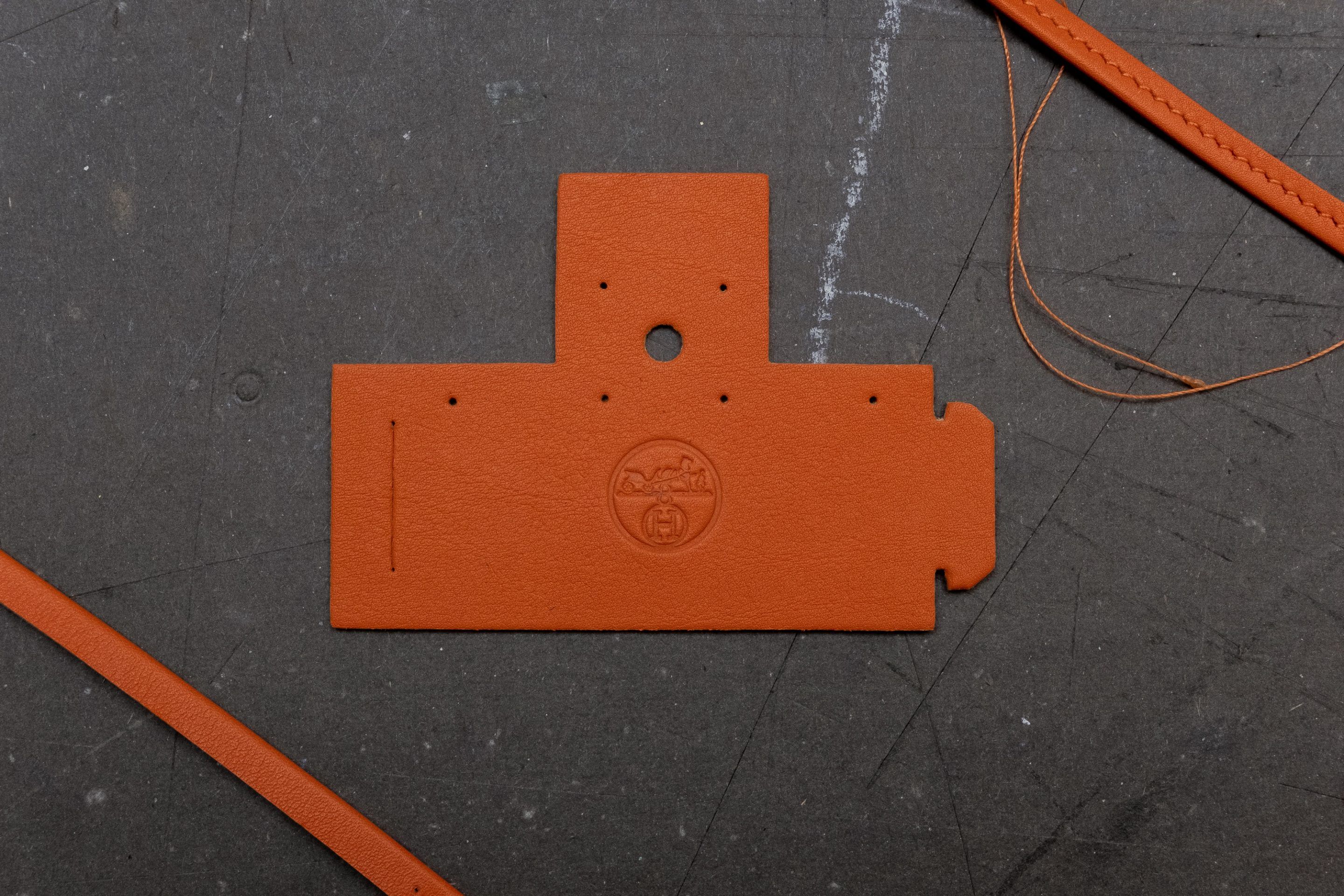 We are taken on a personal tour of the handbag workshop where the iconic Hermès bags, such as the 'Kelly', the 'Cinhetic', the 'Birkin', and the 'Constance', are meticulously manufactured. The sound of craftsmen at work and a soft scent of leather fill the air of the bright and modern room. As our guide—a Hermès artisan with 30 years of experience—points out the many techniques, we take in the calm, methodical atmosphere of the environment. At the many work-stations—all personalized to a certain extent with knick-knacks—craftsmen of all ages and genders work on their creations. Watching them at work and witnessing their precise actions, mastered over several years, feels like a privilege. We are told that honing these skills requires time and dedication. The leatherworkers learn the craft at the in-house Hermès leather school, where, trained for one year by Hermès artisans, they develop the specific techniques needed to construct Hermès' core designs. Mastering the craftsmanship behind the 'Kelly' bag is fundamental, for its montage method entails 99% of all manufacturing techniques. Only when this is perfected, can complex bags and difficult skins be assigned.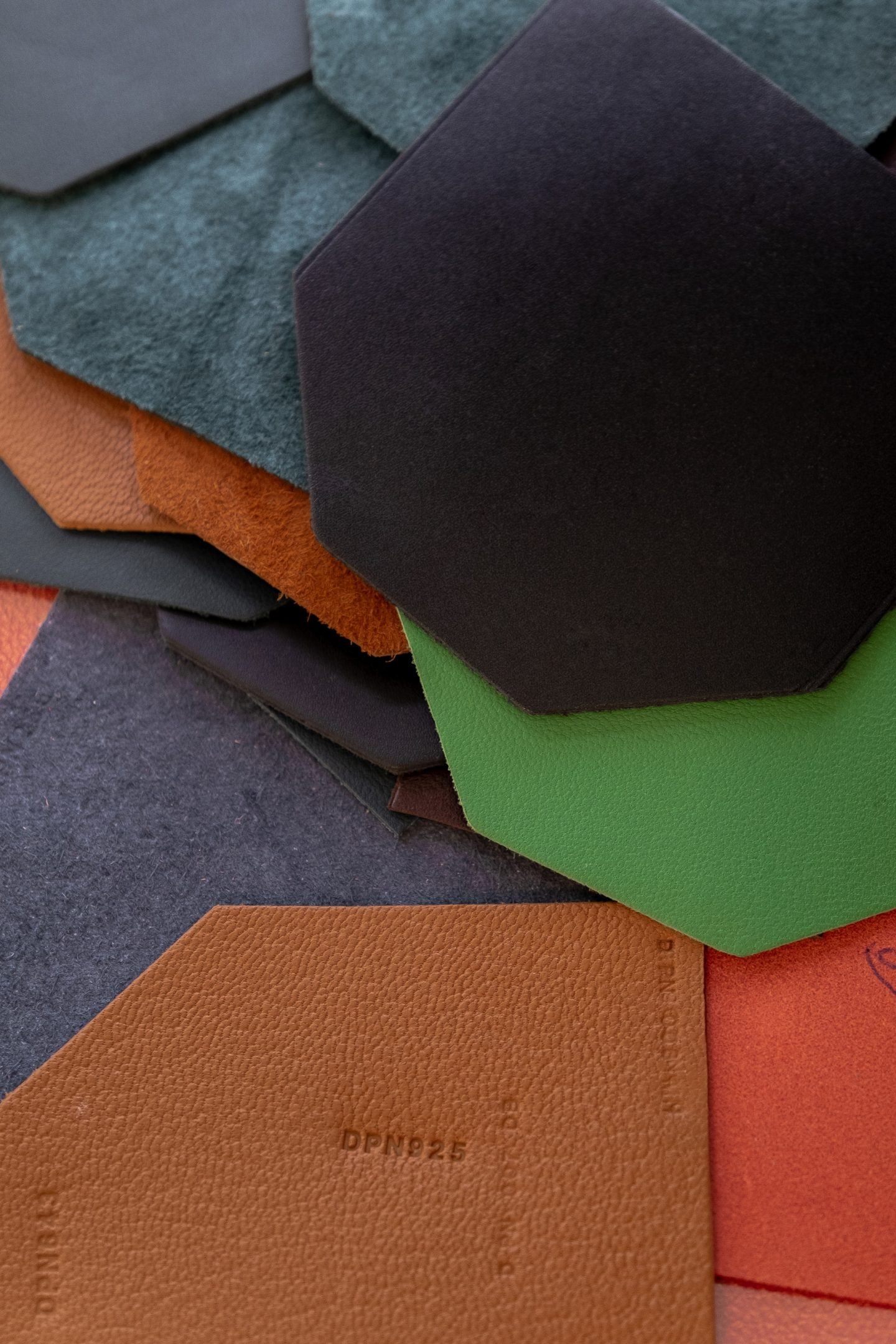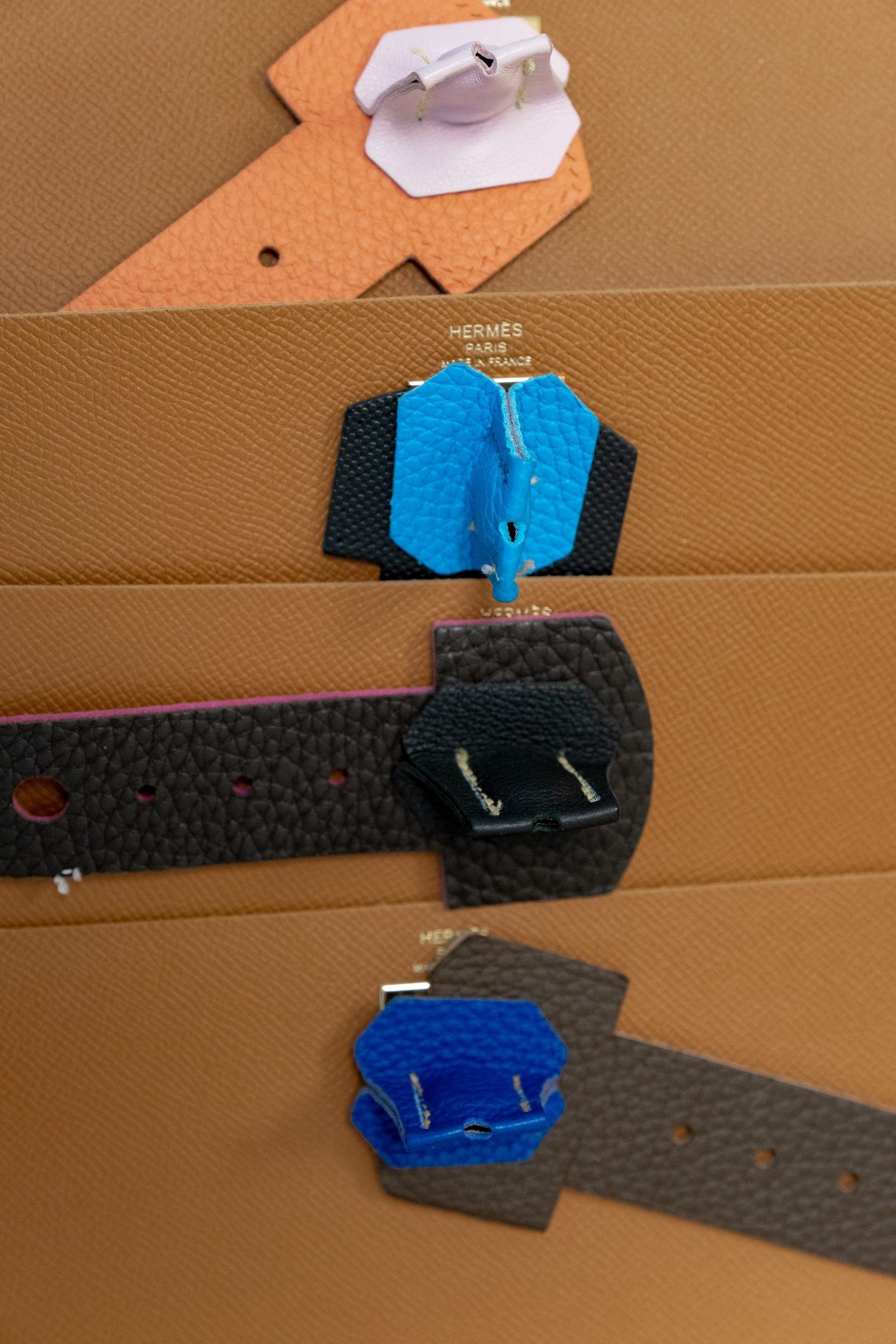 Creating a Hermès bag is a tactile experiencePrecision, dedication, and discipline are imperative at the Hermès Atelier. The job involves a rigorous, patience-testing technique that demands intense concentration. Each craftsman is responsible for the creation of one bag, which can take between 15 and 24 hours. Depending on the intricacy of the bag and the makers' unique methods, craftsmen make three to four bags each week. Creating a Hermès bag is a tactile experience: the craftsmen's precise work is entirely judged by eye, done with calm finishing and evaluated by their hands' feel. Although all final-products look identical to the untrained eye, the maker has a unique, personal connection with each of their creations. Hermès craftsmen are moved, above all, by passion, and this transpires in their work and end results. This sentiment resonates in the business structure and atmosphere of the atelier: each person is equally valued for their craft, and experimentation is never frowned upon.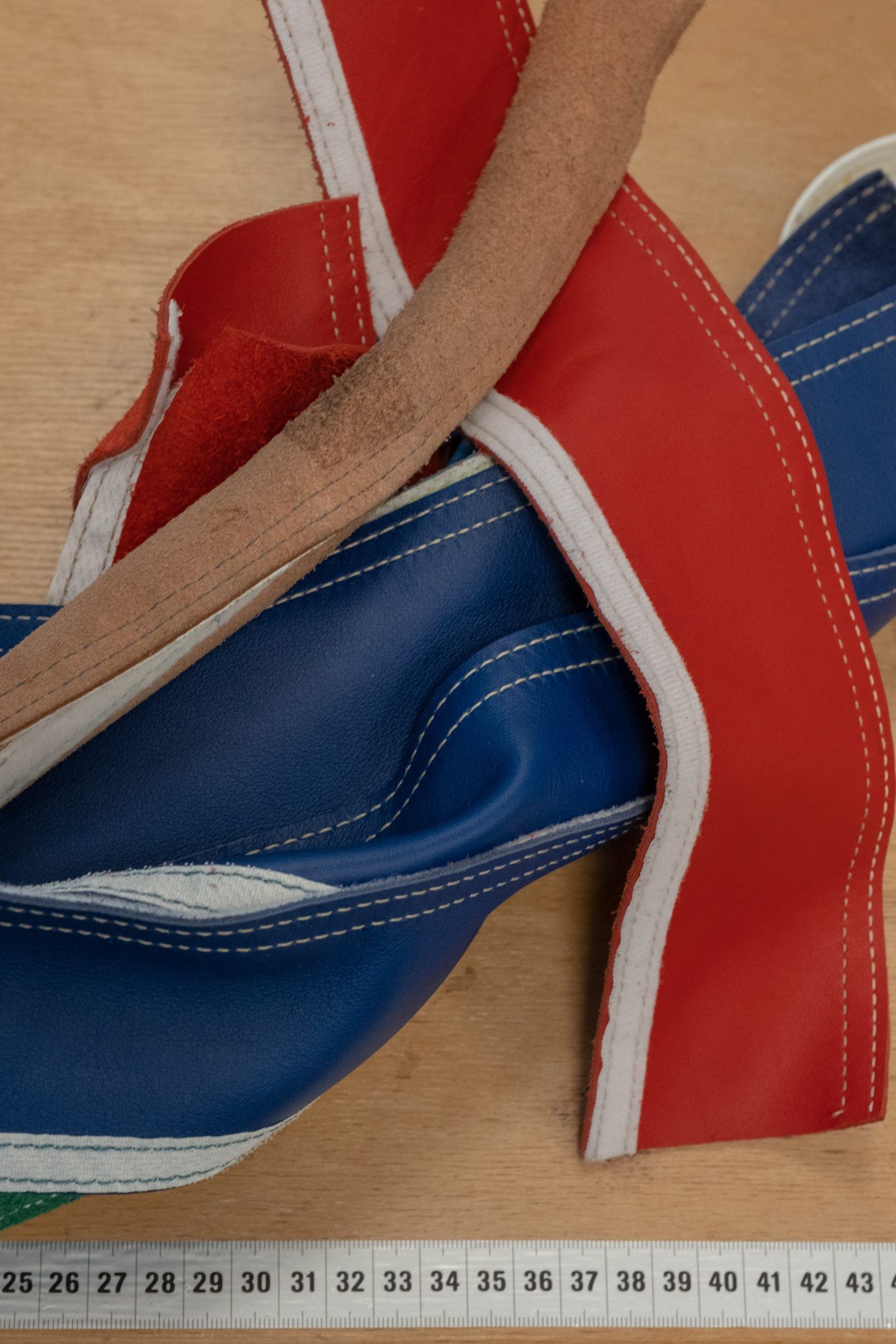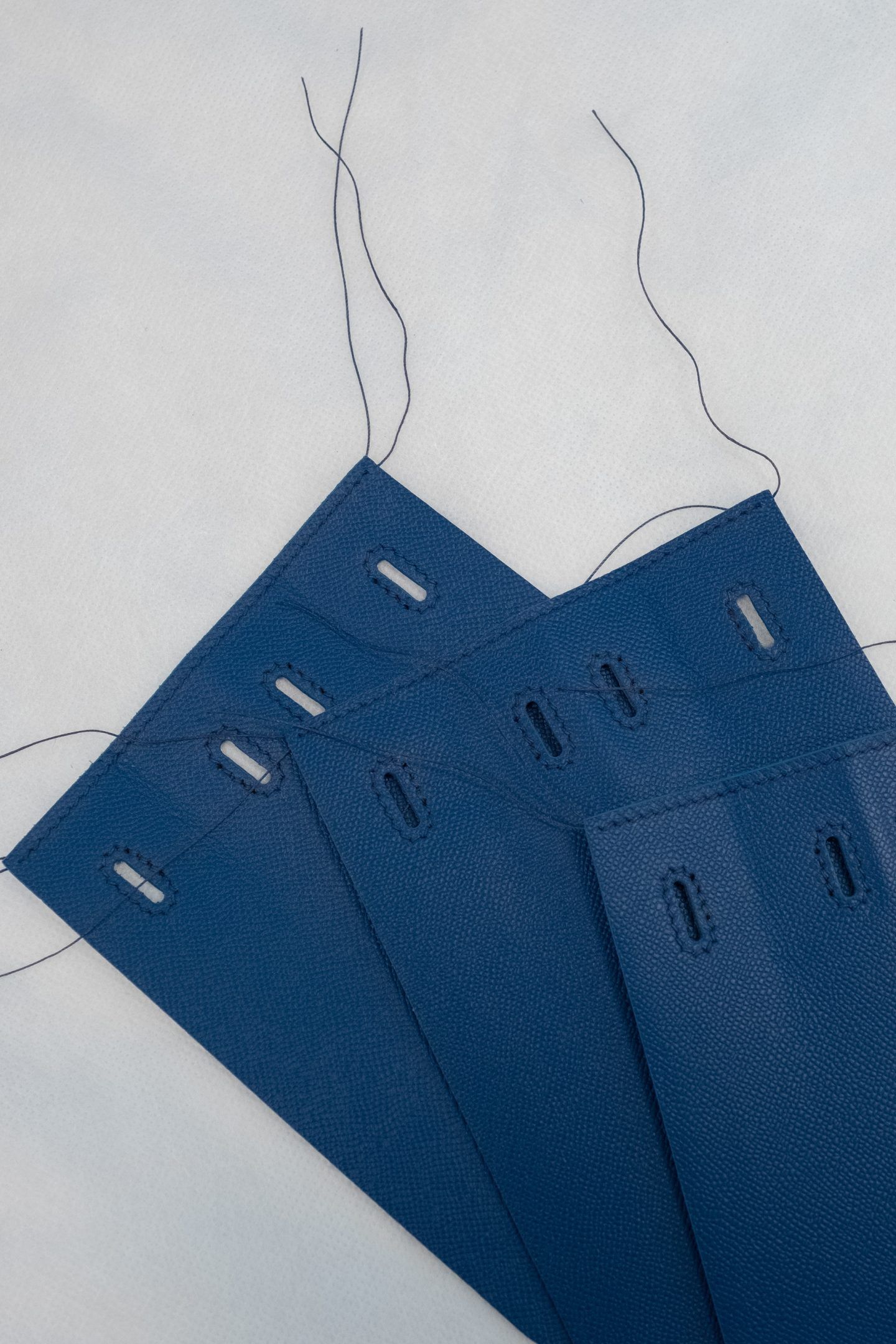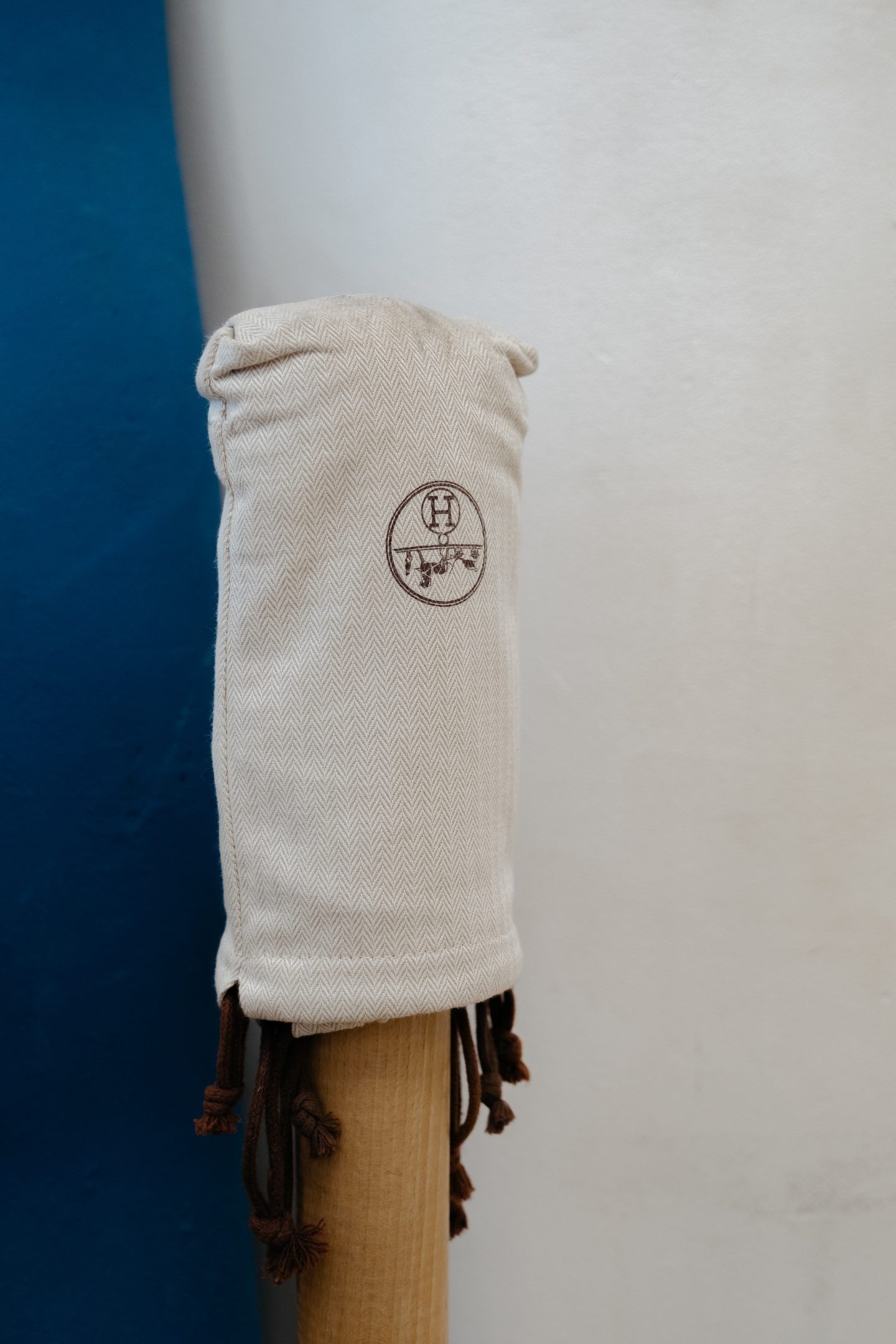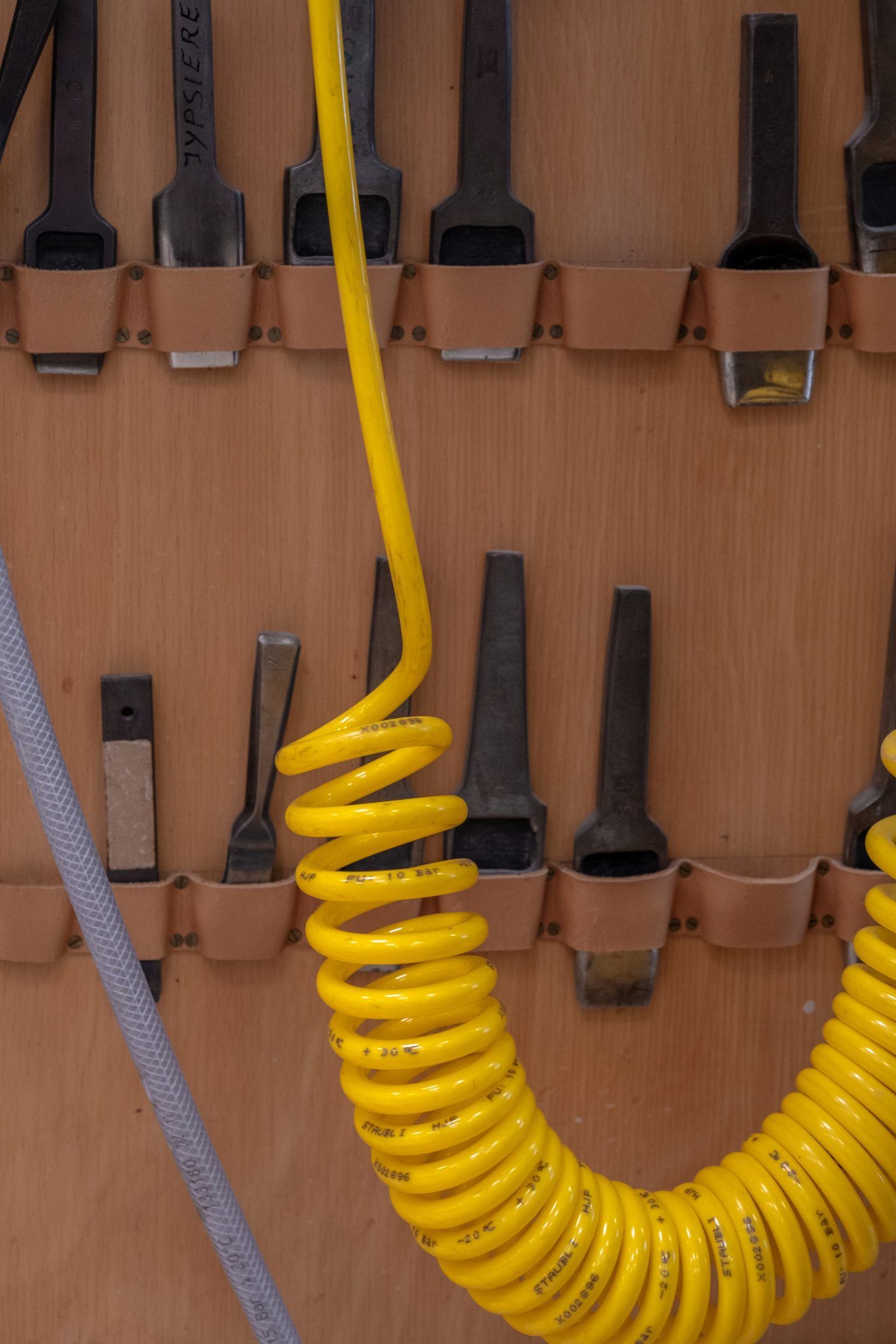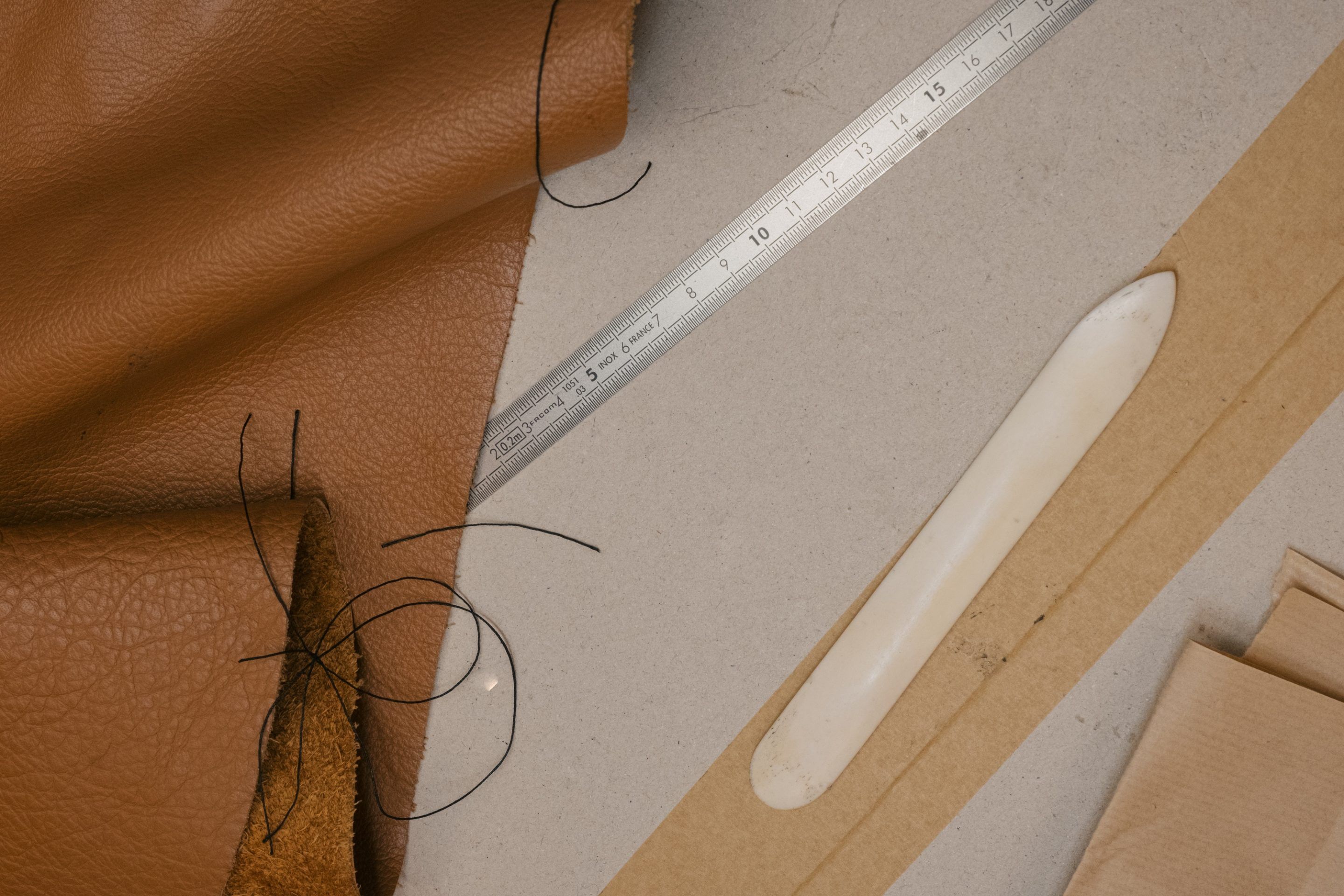 All bags are entirely hand-stitched, and the leather elements are sewn together using saddle stitch, Hermès' traditional harness-making techniqueAll Hermès bags are entirely natural and all their parts are made of leather, with the exception of the hardware, which is most often crafted from brass, and gold or silver-plated. The leather métier has a wide range of colors, more than 200, which are enriched season after season with new shades. This ensures the exclusivity of the bags and keeps the catalog interesting and original. All bags are entirely hand-stitched and the leather elements are sewn together using saddle stitch, Hermès' traditional harness-making technique. Although tools and timings are individual and leathers different, the stitching process is the same for every craftsman: it uses two needles and just one piece of thread to ensure the solidity over time of the stitch. This also gives a perfect finish: all stitches are the exact same size and are pulled to equal tightness. Stitches are later flattened into neat lines with a hammer until they are smooth to the touch. The lining is given the same amount of care, with only minimal parts of some designs being machine-sewn, and always finalized by hand. Leather layers are shaved by hand, rigorously levelled and glued together to achieve a uniform look. The raw edges are polished with sandpaper and a hot tool is used to remove any excess glue and to achieve a smooth edge. After this, the leather is coated in beeswax, which seals and protects it from humidity while adding a smooth touch sensation. Other production stages, such as creating a curved silhouette, or nailing the hardware onto the leather, are bag-specific.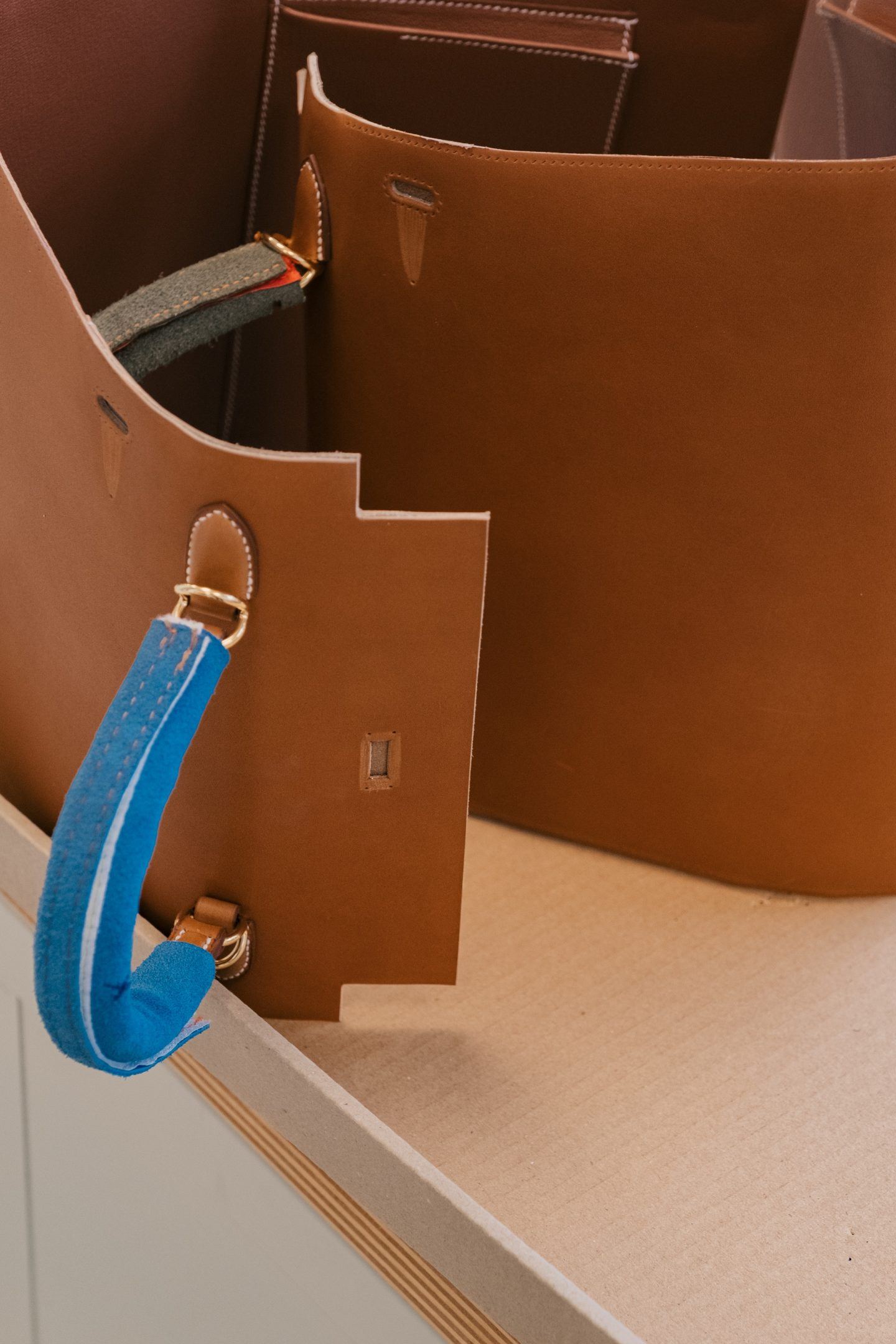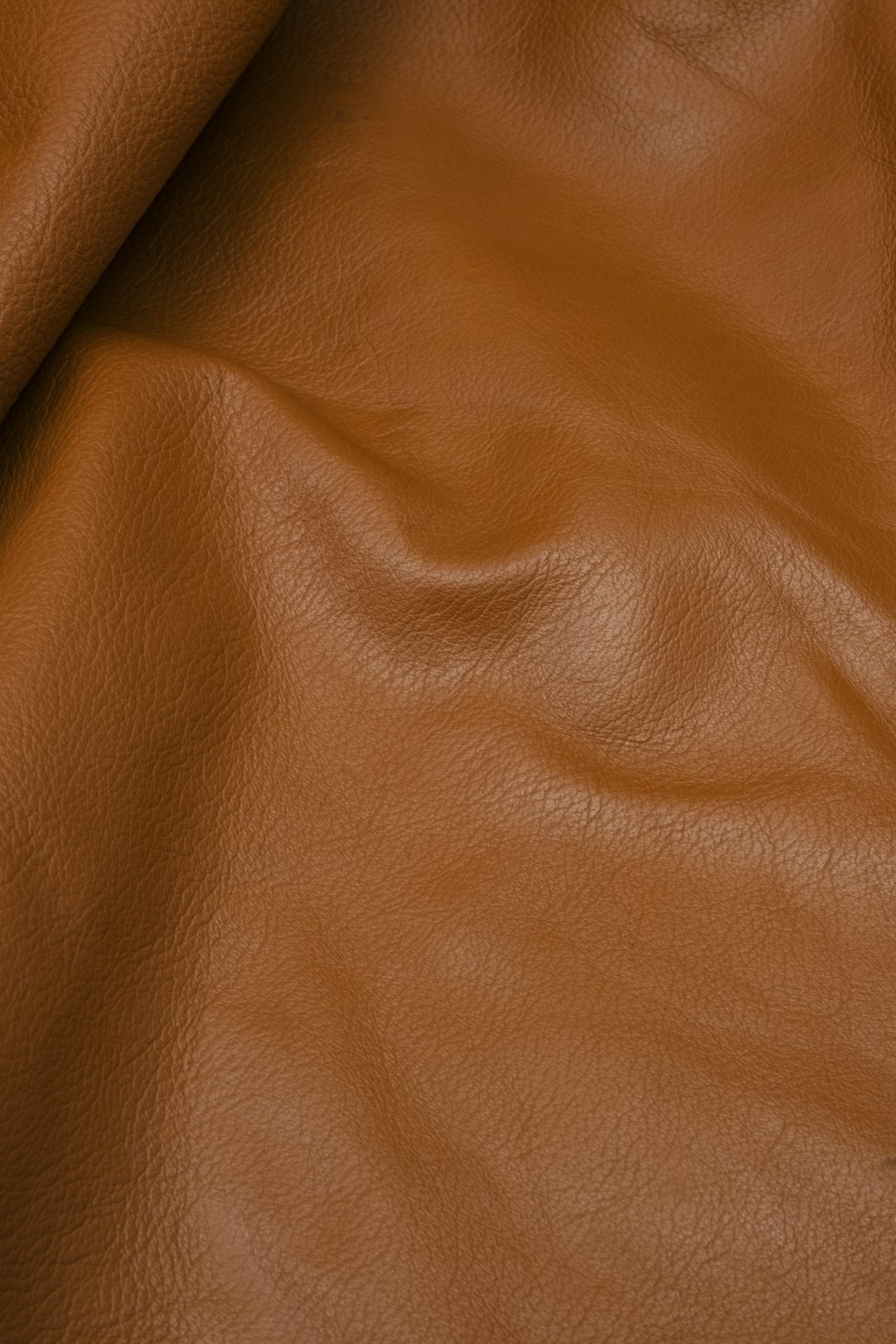 The simplest-looking bags are the hardest to create.
Throughout our visit, we are told that the simplest-looking bags are the hardest to create. Achieving precise simplicity seems to be the biggest challenge. For a bag to look effortless, the creators must blend expertise with an almost obsessive attention to detail. Perfection is second on the list; there is no room for mistakes. Thanks to the prestigious training and personal supervision of the bag's production, imperfections are few, if any at all.
Durability and sustainability are important considerations for Hermès. Any waste from leather cutting is carefully recycled or transformed into new pieces by artists at Hermès petit h—a creative laboratory that reimagines classics for purchase in selected stores.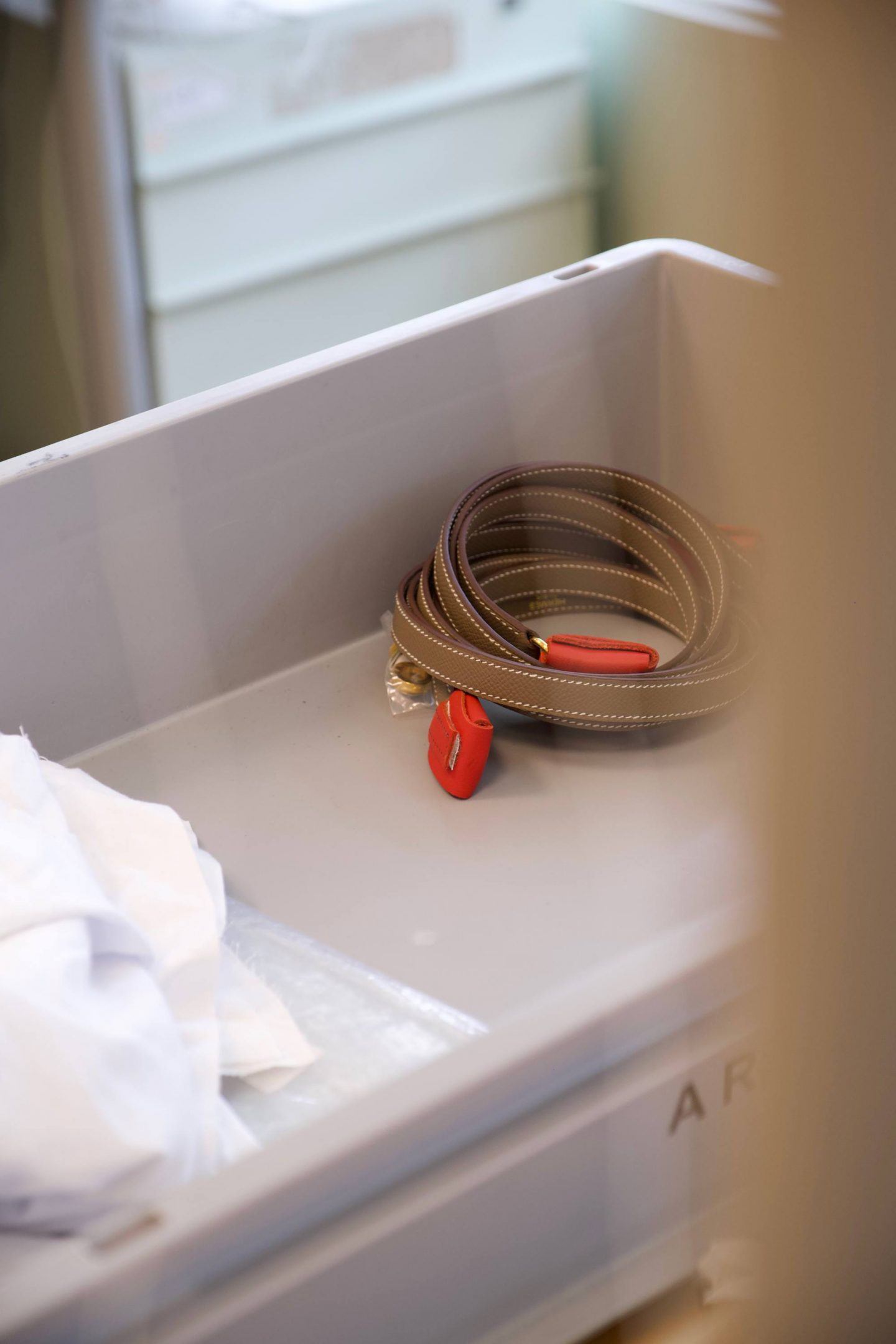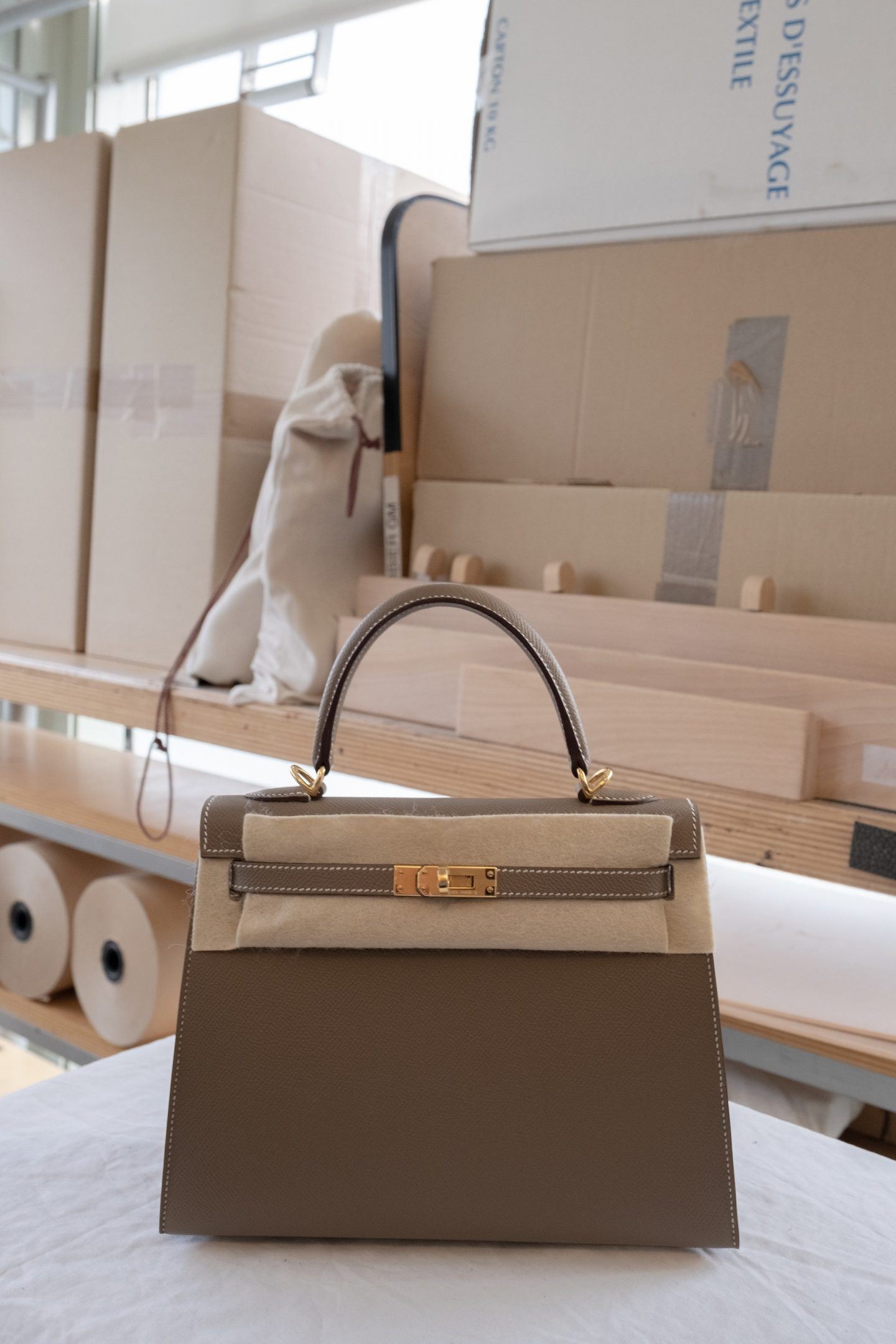 Keeping their traditional, but constantly evolving techniques alive is crucial to Hermès. Its craftsmanship is constantly improving and its future is looking bright. This is a relief at last, for the time-honored craftsmanship and skills that go into the bags' design and production deserve not only recognition but, most of all, longevity.