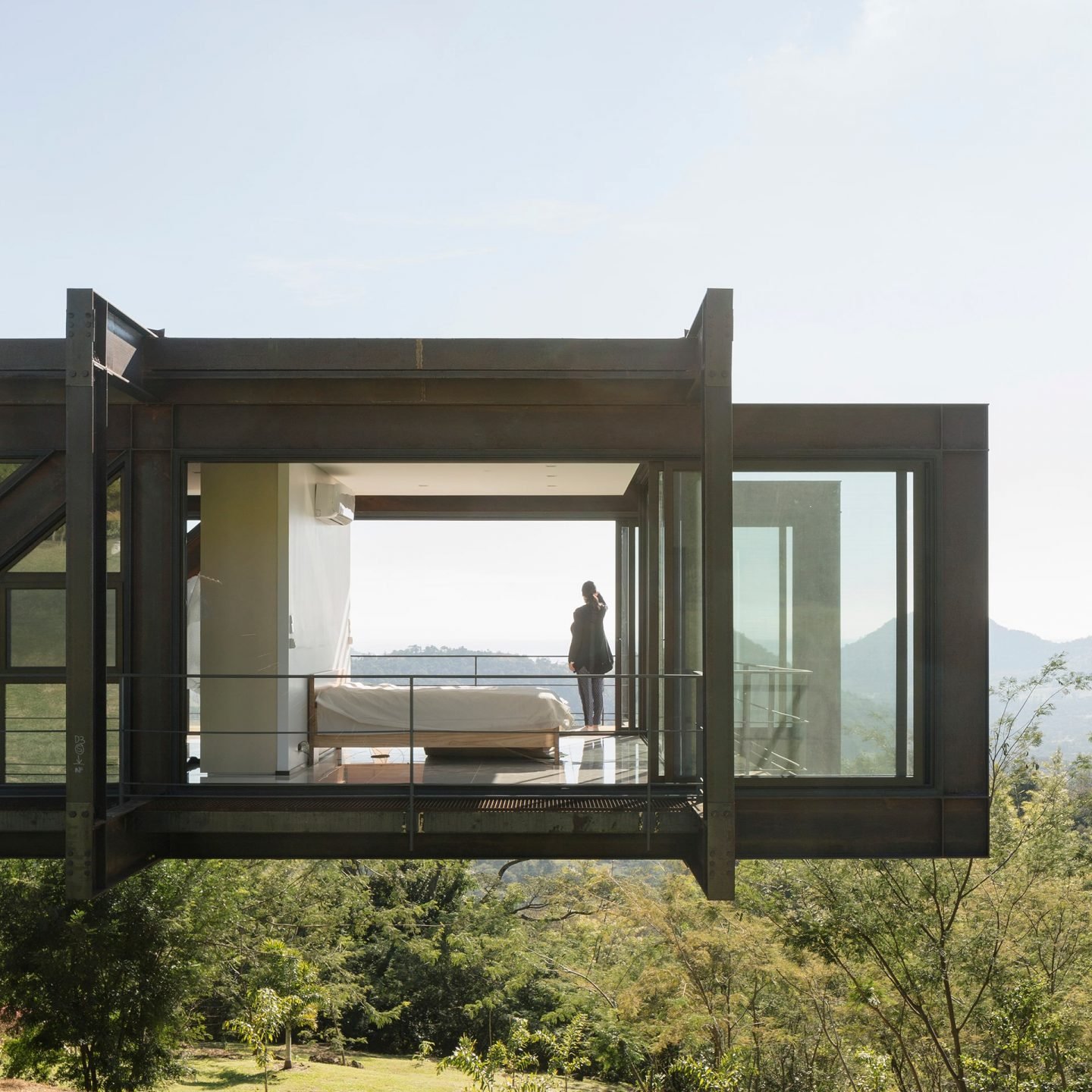 Himmel Trial House Offers 360-degree Views Of The Lush Paraguayan Forests
In a remote mountain site in Guaira, Paraguay, local architecture firm Bauen has designed 'Himmel Trial House', a minimalist residential home for a retired client in steel and glass, in which the surrounding landscape is the protagonist.
Nestled on an irregular slope and surrounded by native vegetation, the striking residence is almost imperceptible from a distance. "One of the strongest criteria of the design was to not interfere with the site conditions, leaving the vegetation untouched and avoiding invasive earth movements," explains the firm to IGNANT. Bauen opted for a prefabricated system of metallic structures, manufactured in 60 days and assembled on site using bolted connections in a time span of only seven days. The steel structure cantilevers off three concrete walls which are set into the sloping site, elevating the volume and creating a platform with unobstructed views of the surrounding sierra.
"The steel structure designates the aesthetic of the house," adds the firm. "The structural spans become terraces or windows when simply closed with glass; every square meter of the project allows the striking surrounding outdoors to come inside." Cross-shaped in plan, the interior spaces are delineated by only a few walls, and include an open-plan kitchen and a dining and living room, as well as private areas such as a bedroom and a home gym. Furnishings have been kept minimal and in a white palette so as not to distract visitors and residents from the highlight of the space: the encompassing Paraguayan nature.