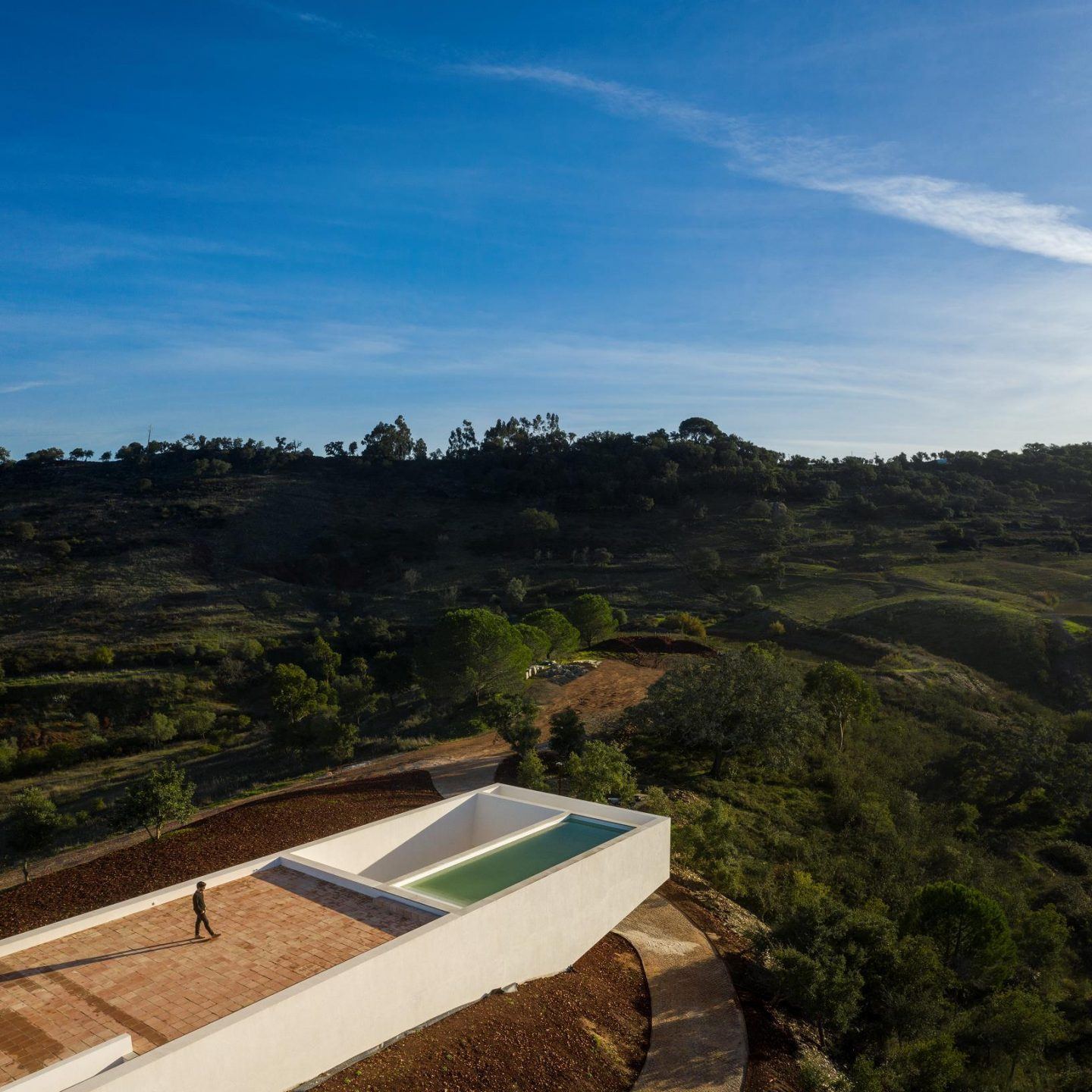 Vitor Vilhena Architects' Masterpiece Sits Amongst The Rolling Hills Of Algarve
In São Bartolomeu de Messines, a small town 100 kilometers inland from the Portuguese coast, Vitor Vilhena Architects has completed a home built upon ruins of the past.
Whilst many associate the Algarve with dramatic coastline and high season tourism, the interior is just as spectacular, albeit, a little further off the beaten track. Here, in a parish that holds just over 1,100 people, is a building of graphic lines: the 'House of Messines'. Development of the site was only possible because a house had been built there before. Fortunately, the former building had favorable dimensions, and though it was in ruins, it had "a fantastic orientation…and a rhythm of openings for light". Due to bureaucratic restrictions, the new design was required to overlay the floor-plan of the original building. The result is a substantial home with a fluid interior layout, where social spaces merge, but private areas remain separate. The unexpected exterior is completed by a rooftop pool, which extends out from the end of the house, hovering above the ground.