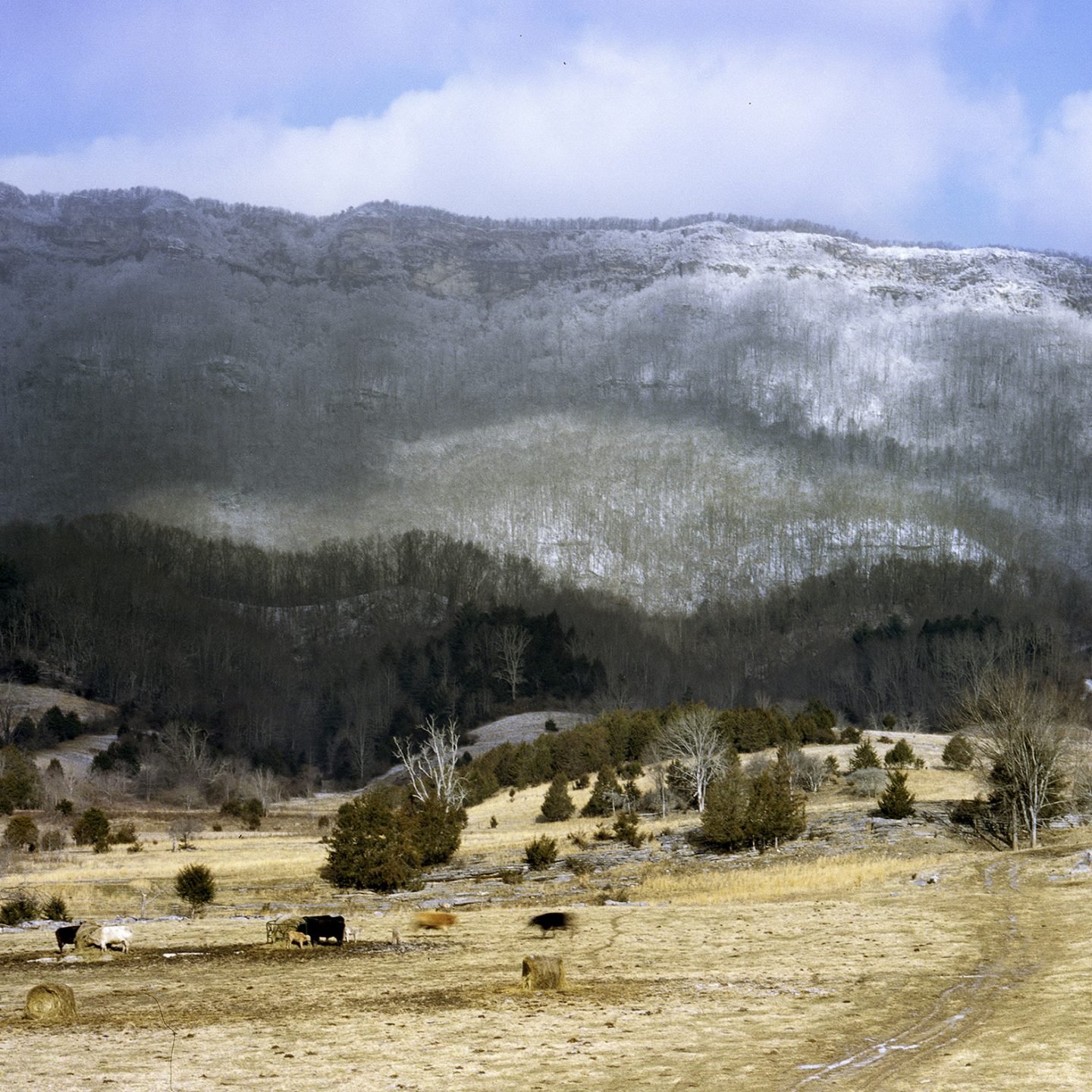 Rachel Boillot's Book Moon Shine Provides Unique Insight Into Appalachia's Unexplored Traditions
In her book Moon Shine, Nashville-based photographer Rachel Boillot documents the disappearing musical and religious traditions of the inhabitants of the Appalachian mountains. The photographic project acts as an homage to a not-so-distant past, as well as a visual preservation of the rarely documented region for the foreseeable future.
For the project, Boillot spent a large amount of time on the mountain roads of the Cumberland Plateau, a region in eastern Kentucky and Tennessee. Nestled deep in Appalachia, the area is remarkable for its uncharted and distinctive music scene, deeply informed by religion—from balladry to gospel pieces and fiddle tunes, it boasts a diversity of songs and performances carefully passed on between generations. Inspired by the local old-time traditions, Moon Shine details Boillot's time in the region, its splendid landscapes, the newly discovered sounds, and the different folks she encountered. Moon Shine is a superb attempt to safeguard the cultural resources of our pastSteeped in mystery, the tender portraits of the place reference the forces of nature and religion, as well as the joyous revelry of hard-working families. Mostly shot in the soft daylight or misty mornings of the ancient mountain range, the photos depict people engaging with their instruments and curated details of their everyday life, lending a unique sensory quality to the project.
A captivating glimpse into an America rarely shown in mainstream media, Boillot's lyrical celebration of Cumberland Plateau and its traditions is a reminder that history may disappear if not told. It is a superb attempt to safeguard the cultural resources of our past, for our present and future. The series was published as a monograph by Daylight Books in 2019, and is available for purchase here.