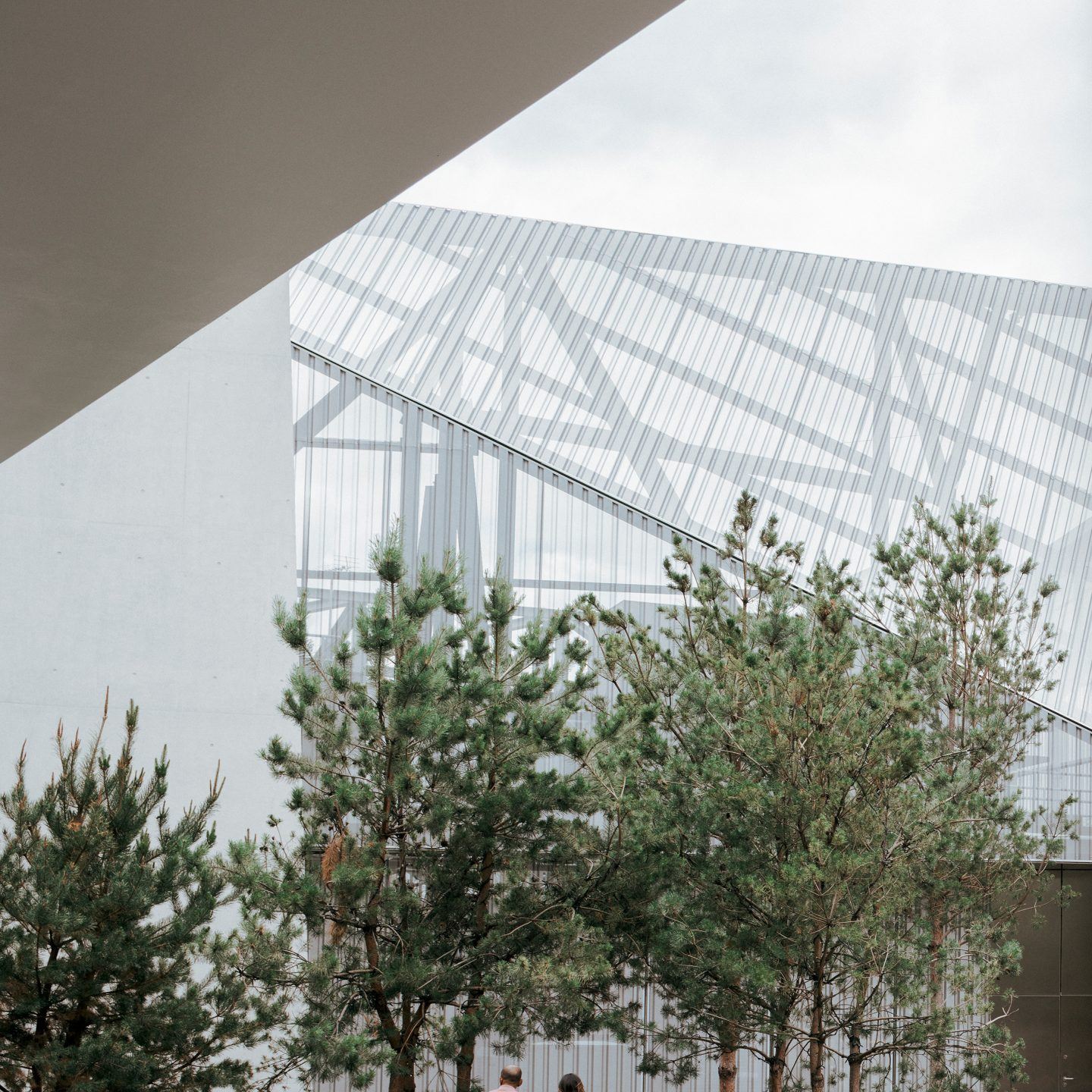 Neiheiser Argyros Designs A Sculptural Folded Screen To Disguise London Underground Vents
Name

Project

North Greenwich Sculptural Screen

Images

Words
London and Athens-based architecture studio Neiheiser Argyros has wrapped the exhaust vent and fire escape of London's underground station North Greenwich with a visually stunning 14-meter tall perforated metal sculptured screen.
Named 'North Greenwich Sculptural Screen', the monumental object is characterized by its angular form. Wrapped in corrugated aluminum, the structure's facade is perforated, granting it an almost translucent quality and generating playful patterns of light. "The corrugated metal skin both obscures and reveals the infrastructure contained within, creating a subtly dynamic veil that changes expression throughout the day," explains the firm. Lightweight yet strong, the shell-like enclosure acts as a camouflage while incorporating a large digital media screen, public restrooms, and a small cafe concealed by a full-height bi-fold door.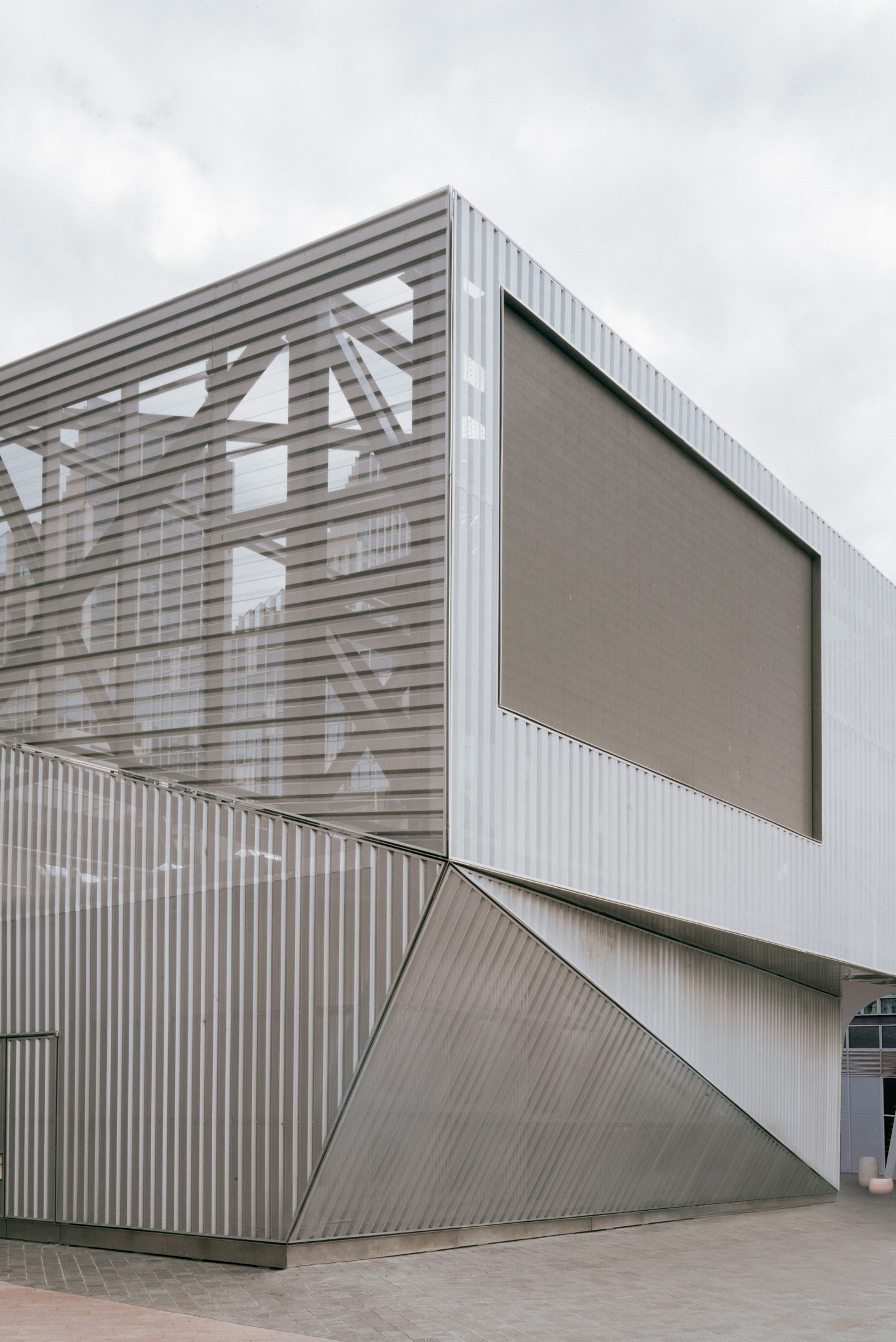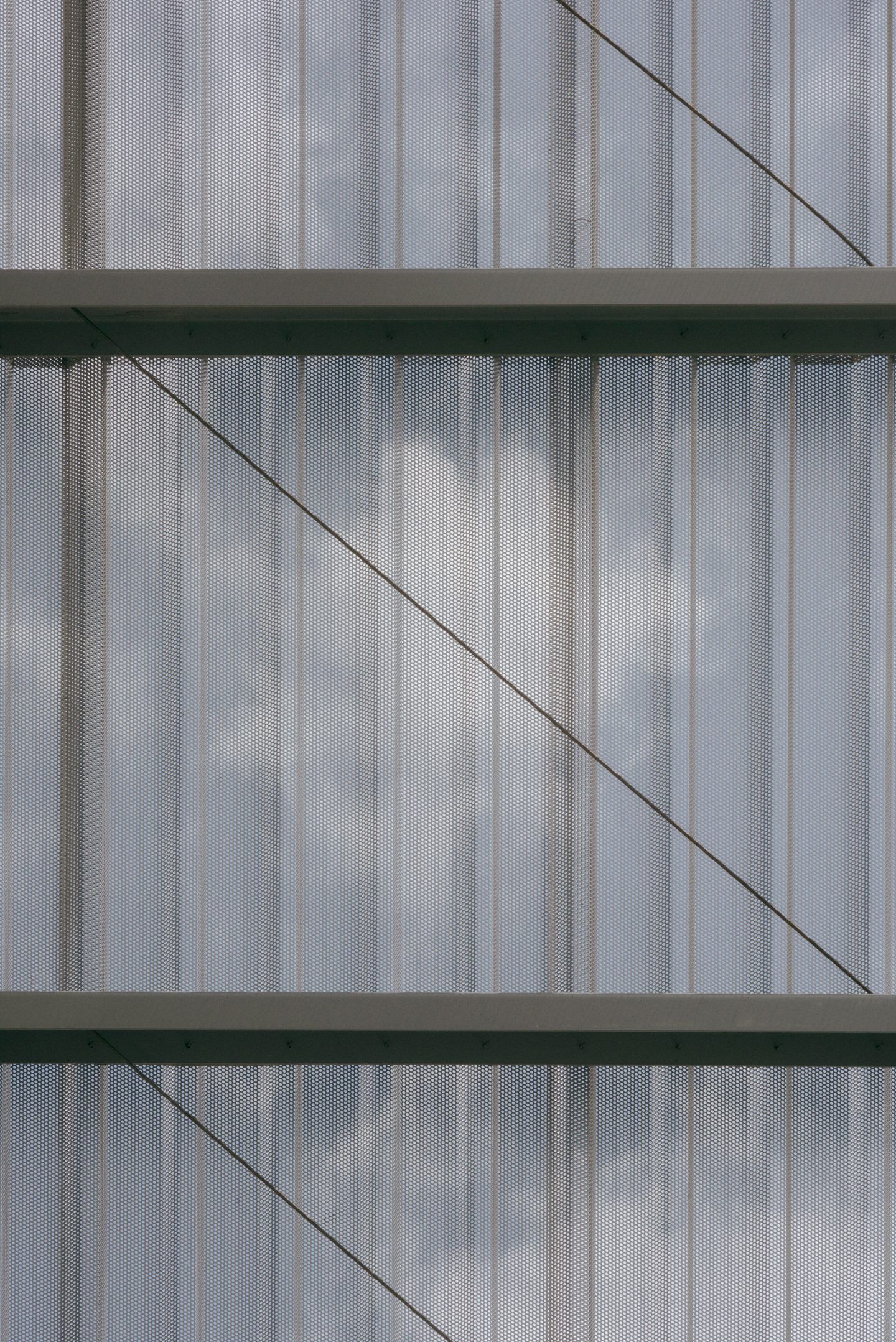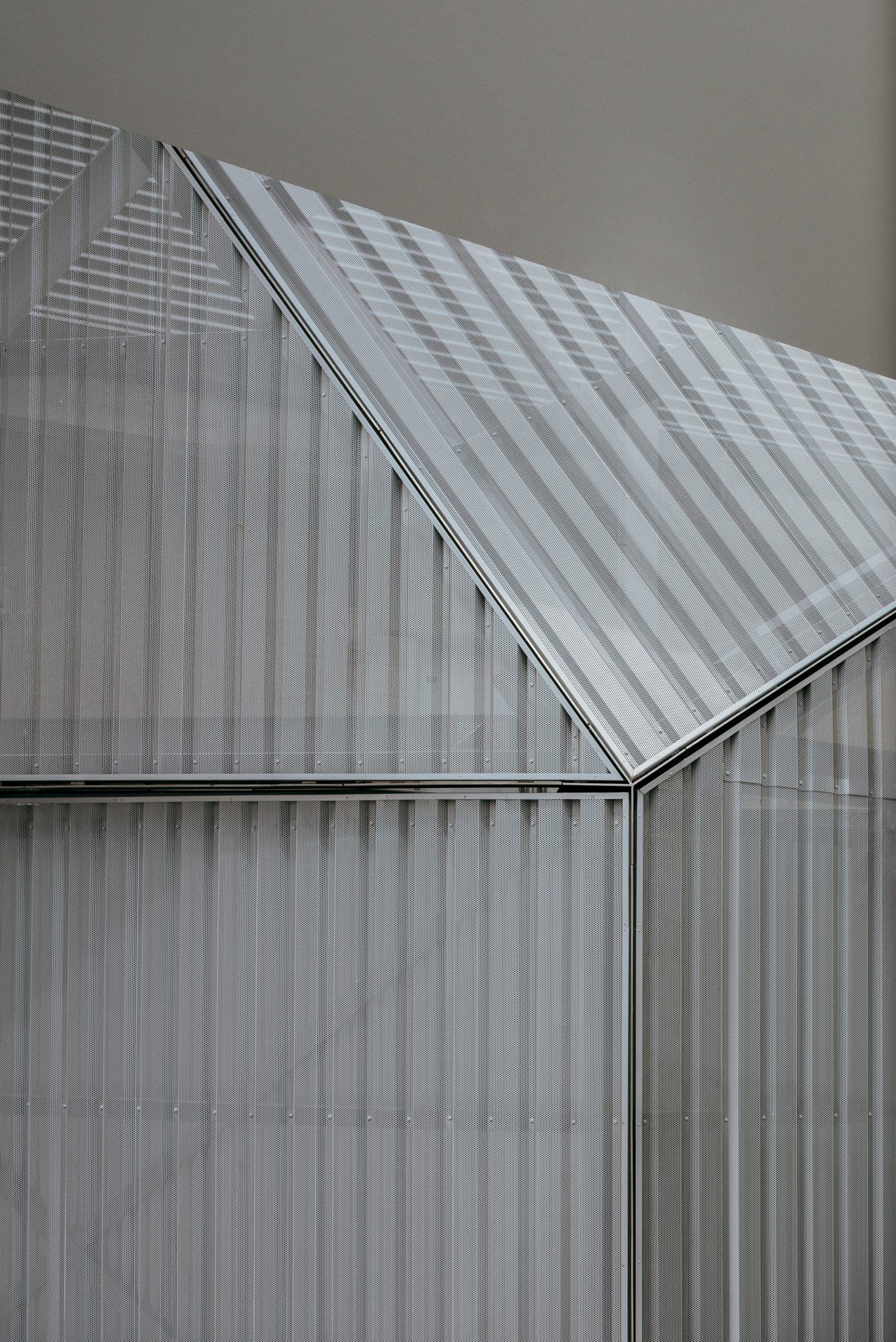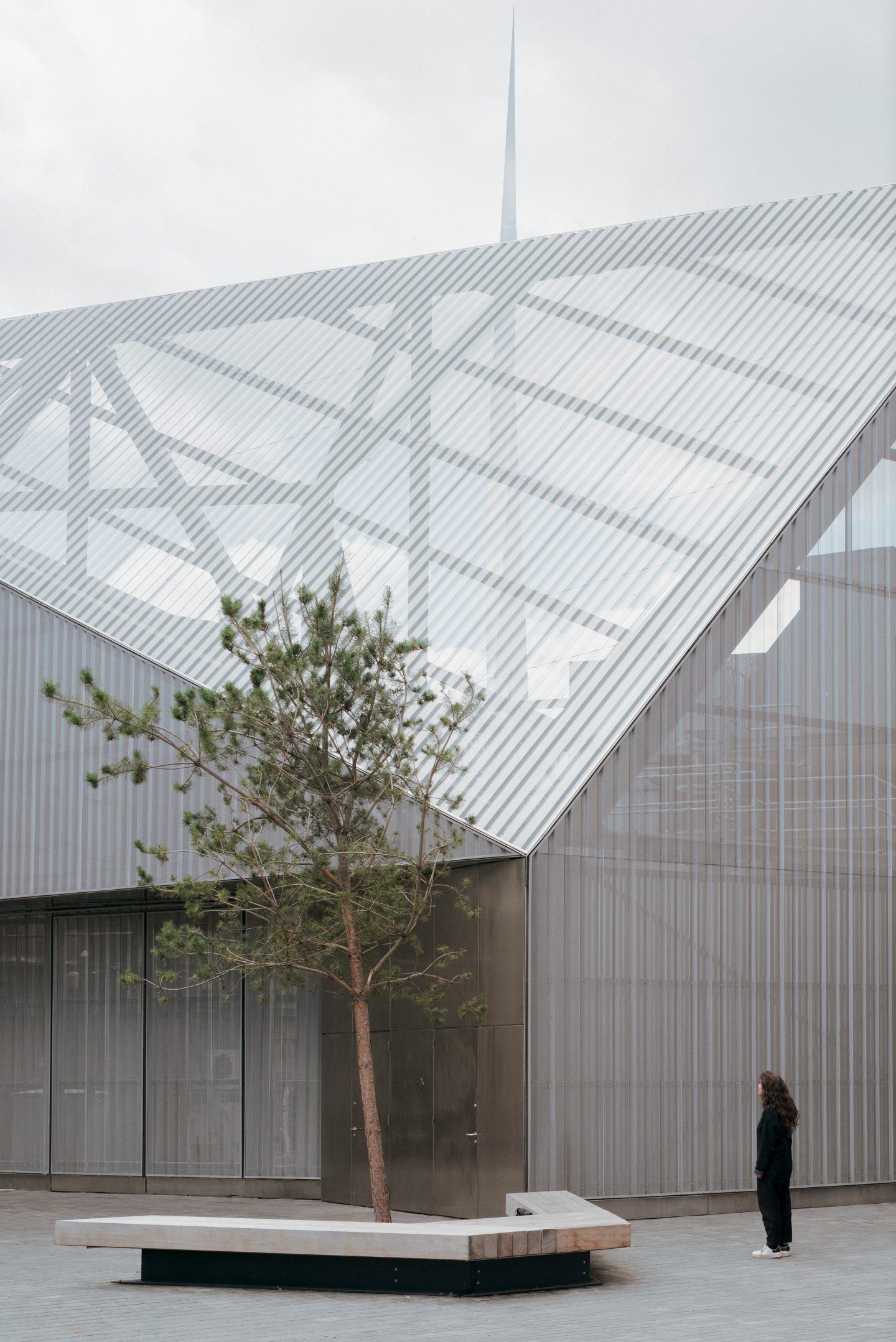 Fading into the background and distorting the light that passes through, the structure is unobtrusive compared to the eclectic geometries that surround it. However, as its perforated metal catches the light throughout the day, the architecture snaps suddenly into crisp view. The project was meticulously designed to be in a dialog with the adjacent Tide elevated linear park, conceived by the same firm, together with Diller Scofidio + Renfro. "The two works of architecture are geometrically twisting past one another—almost dancing—though they never touch and are expressed with intentionally contrasting visual languages. While the Tide is curved and solid, the screen enclosure is angular and translucent," concludes the firm.