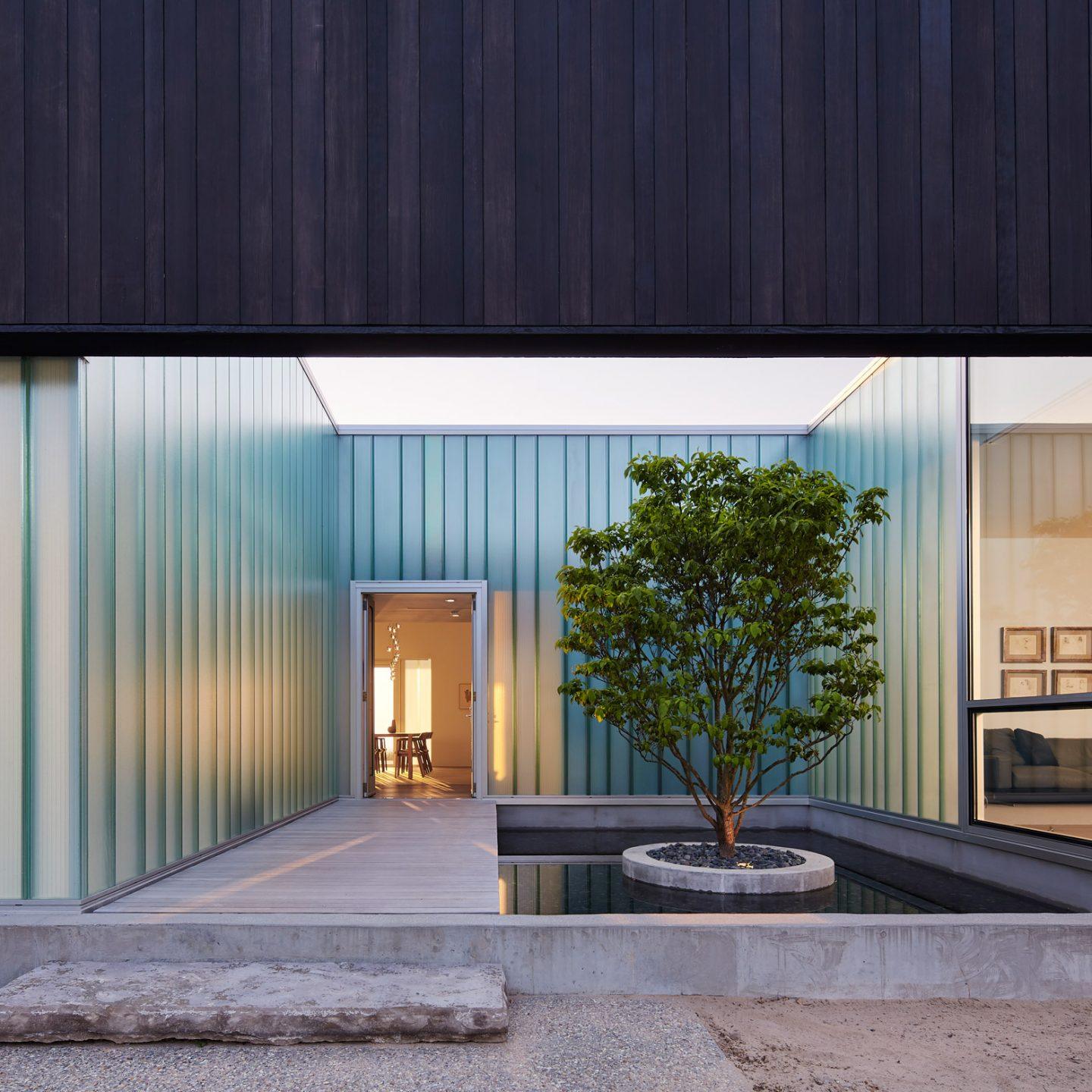 On The Water's Edge Of Lake Michigan, Courtyard House By John Ronan Architects
This single-family residence by Chicago based firm John Ronan Architects sits right on the sandy shores of Lake Michigan, at the beach town of Saint Joseph; its color and material palette of 'Courtyard House' are inspired by the lakefront site.
The minimal home is organized around a series of four outdoor courtyards in dialog with the home's interior rooms. "This project explores spatial complexity through the studied arrangement of interior and exterior rooms and their relationship with the site," explains a statement from the firm. "Together, the four courtyards create private outdoor space and strategically screen views of the adjacent houses, to preserve the feeling of isolation and privacy." To enter the house, visitors cross a bridge over a reflecting pool, stepping into an entry vestibule that leads to the double height living and dining room. A partially-enclosed exterior deck is oriented to take advantage of the lake views, and to allow sunlight into the study and master suite. Sand, stone, green beach glass, and driftwood are the primary materials used. The home's charred wood exterior references the beach bonfires common to its locale.