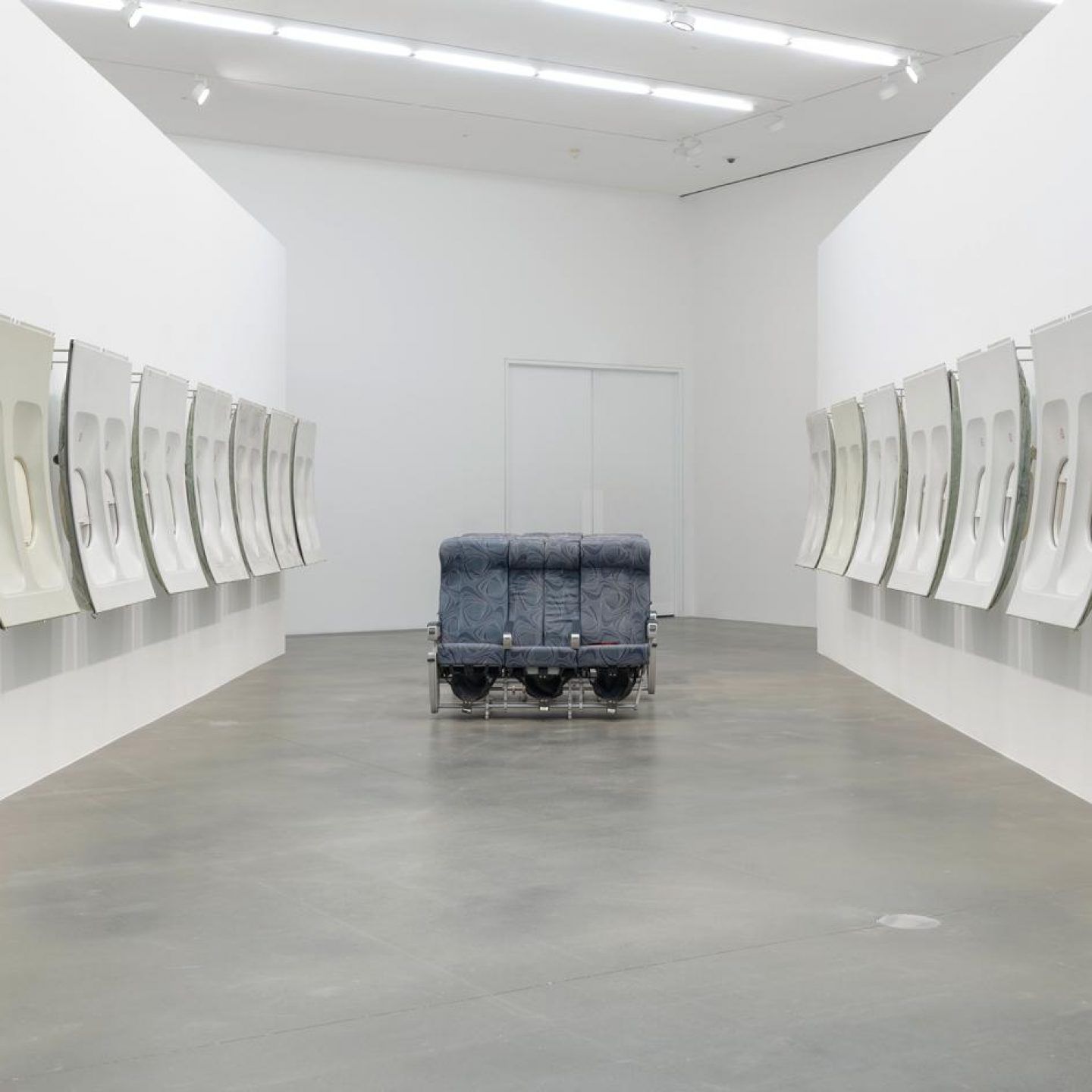 Isa Genzken's Window Explores Themes Of Travel, Perspective, And Human Experience
The London location of modern art gallery Hauser & Wirth is set to host the reopening of revered German sculptor Isa Genzken's 'Window', a multi-piece exhibition that explores the metaphor of a window as a social and architectural connection between our interior and exterior worlds.
While Genzken's practice is highly diverse, she has continually brought the viewer into an immersive space by integrating elements of mixed media into sculpture. Her work borrows from the aesthetics of Minimalism, punk culture, and assemblage art to confront the uneasy social climate of capitalism and the contemporary human experience. This new body of work expands on the theme of travel, a topic of enduring resonance. Through elements of a deconstructed aircraft cabin, Genzken examines the window as a juncture between interior and exterior spaces.
The focal point of the exhibition presents dislocated aeroplane parts. 15 windows, with blinds half open and shut as if they were eyelids, hang from the walls like paintings. These subvert our understanding of a window looking out to the world: here they look back, observing the viewer. Nine plane seats with faded material covers sit in rows of three in the center of the room; their vacant presence is a reminder of the complexities and melancholia that comes with air travel. For Genzken though, travel is a positive experience which presents the opportunity to view the world from new perspectives. As the gallery quotes her on her use of the window as a visual tool: "The idea is that you open yourself up and find different ways of looking at things; that you have more than one frame of reference for the sculpture." Hauser & Wirth is open again to the public on the 1st July until 1st August 2020. For visitor access, tickets and time slots can be booked here.