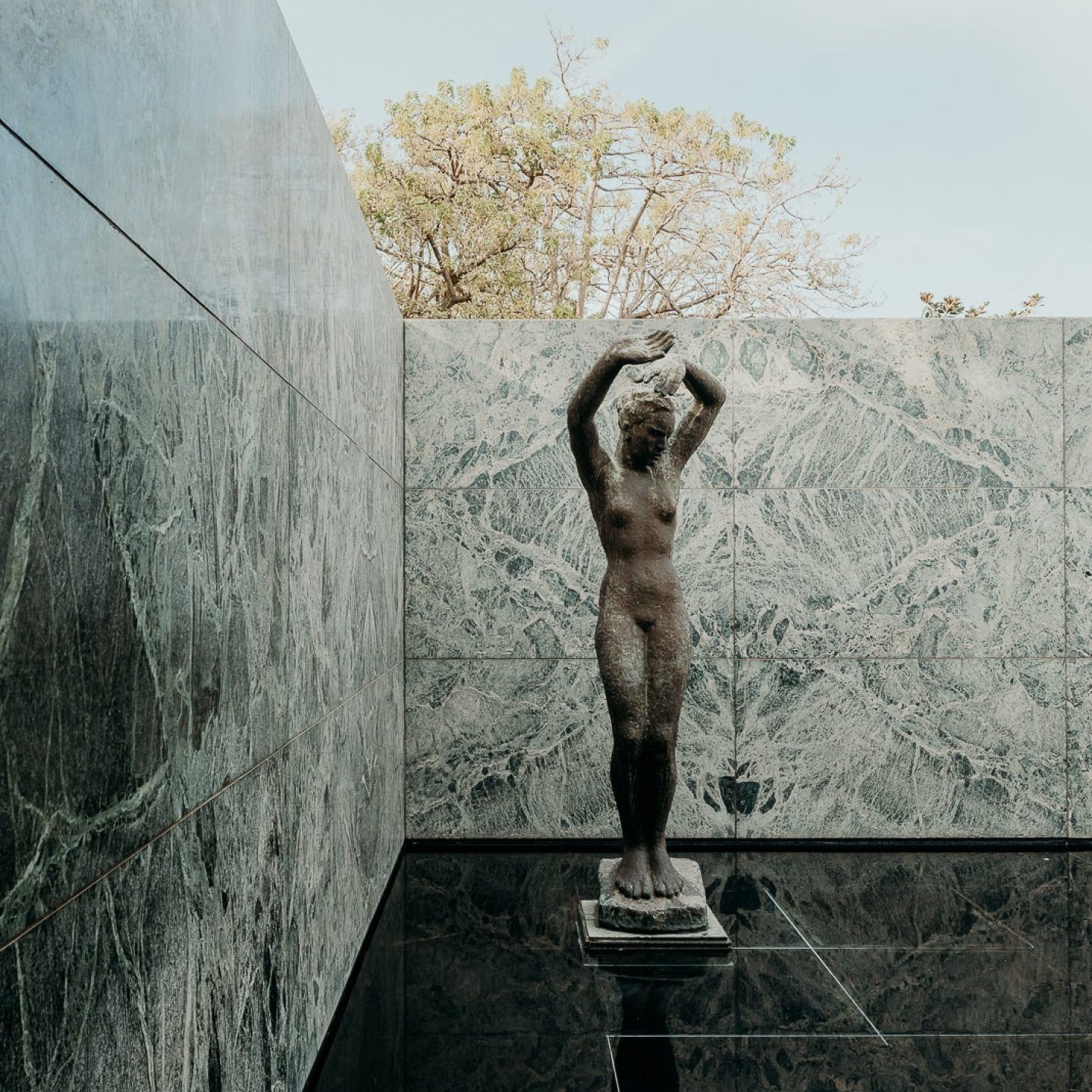 The Barcelona Pavilion By Ludwig Mies Van Der Rohe Is A Textural Delight
In 1929, Ludwig Mies van der Rohe created the German national pavilion, also known as 'Barcelona Pavilion' in Spain; one of the most influential buildings of the 20th century, remaining an architectural vision to this day.
Mies van der Rohe was commissioned by the Weimar Republic to create the building for the International Exposition in Barcelona; its aim was to evince a progressive, democratic, and modern post-World War Germany, a decade on from the traumas of the war and the resulting Treaty of Versailles. The pavilion was intended to be the site of the German section of the exhibition, that would host the King of Spain and a troop of German officials at the inauguration of the exposition—and thereby show the world Germany's new architecture, represented through the space. By this point however, Germany was suppressed under Nazi rule, and the pavilion was dismantled some months after its completion. Over fifty years later, in 1983, a group of Catalan architects began working on rebuilding the pavilion from photographs and drawings, managing to erect a perfect replica in tribute to the original legendary building.
Today, the 'Barcelona Pavilion' is open daily, in the exact location of its predecessor. The pavilion is raised on a plinth of travertine, and its design is based on a formulaic grid system that serves as a framework for both the walls and the patterning of the travertine pavers. Four types of marble originating from the Swiss Alps and the Mediterranean are complemented by steel, chrome, and shades of tinted glass—a coalescence that creates spatial elements enhanced by the glimmering reflections from the rectangular pools and the building's textured materials. Long considered one of the masters of Modern architecture, Mies understood his pavilion as simply just a building, and not a site for superfluous artworks, unlike some of the architects of other pavilions exhibited at the exposition. This ethos encapsulates the universal phrase he first coined: "Less is more". At the time, the pavilion did not house any art or sculpture, it existed as a minimal site of tranquility; which in effect, meant shifting into a tenantable sculpture for visitors to enjoy. The images below were captured by Polish photographer Maciek Jeżyk of ONI Studio.