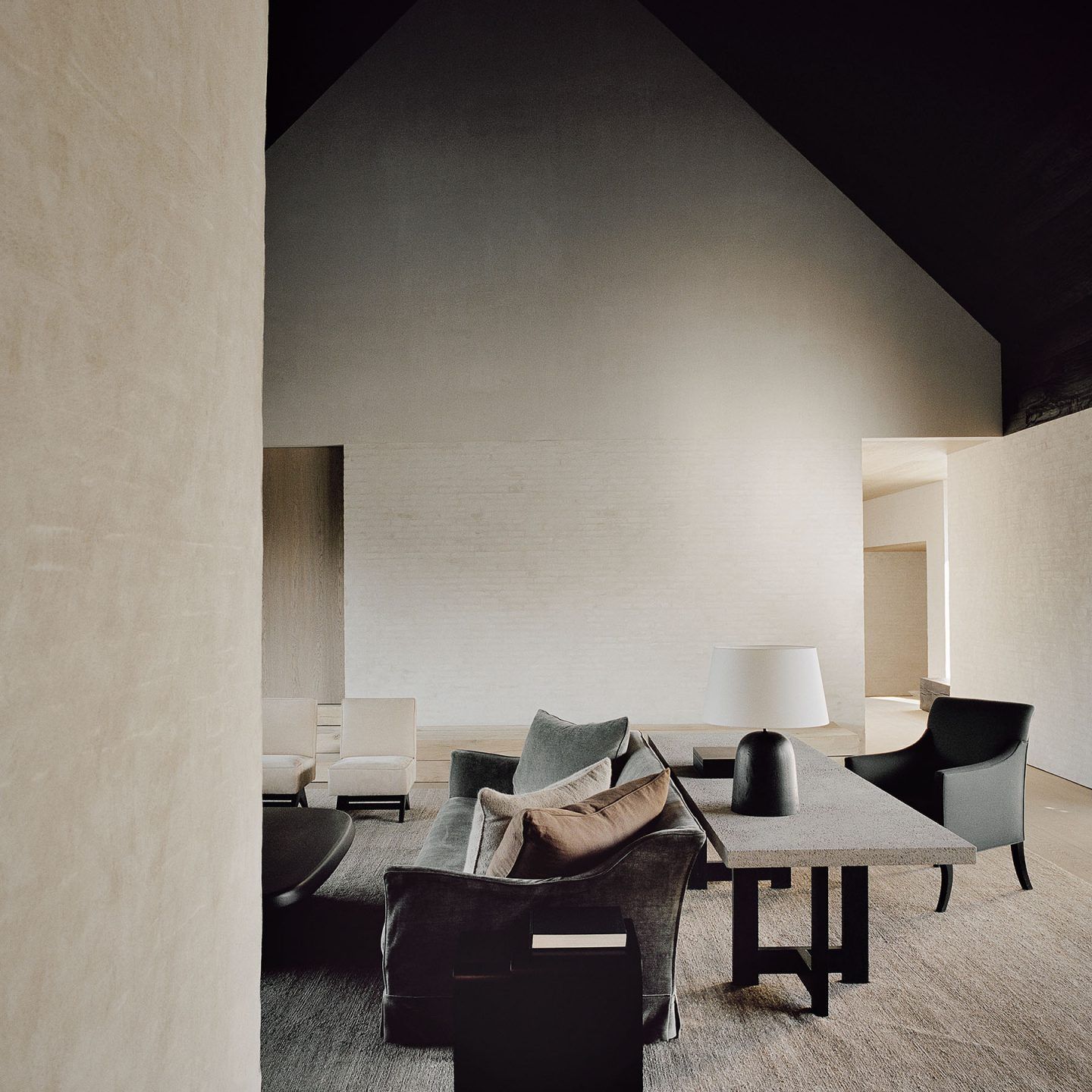 VO Residence, A Sophisticated, Modern Take On The Tradition Of Belgian Seaside Villas
Name

Project

VO Residence

Photographer

Words
For Antwerp-based architect Vincent Van Duysen, the seaside village of Knokke, known for its traditional Belgian holiday homes with gabled roofs, presented a new opportunity to showcase his refined design vision: 'VO Residence' is a contemporary family home, and a stylish interpretation of the archetypal Knokke villa.
Belgian architecture brings together an eclectic variety and contrast of different styles from different historical periods. Knokke, an hour's train ride from Antwerp, is an affluent resort town; its population balloons greatly on summer weekends. Common Knokke villas follow a cottage-style appearance, and are defined by their white brick facades, window boxes, painted shutters, and dormers—little roof structures that project vertically off the main roof.
'VO Residence' moves beyond tradition. The house is positioned besides a golf course, allowing wide, picturesque views across the lawns and onto its private gardens, which were designed by landscape architect Martin Wirtz. A large, thatched roof provides a feeling of protection and introversion; its low-hanging edges add to the character and charm of the exterior, whilst still presenting as contemporary. The roof is supported by monolithic, whitewashed brick volumes, which arrange the house both spatially and functionally. "These primary architectural elements define the strong and modern character and expression of the house," explains a statement from Van Duysen.
The home's interior is characterized by a variety of different textures and finishes, bringing "variation within the bounds of a similar design approach and atmosphere," the architect continues. The dark wood, double-height ceiling in the living room stands in contrast to the lower ceiling of the kitchen, which, clad in natural wood and charcoal-colored tiles, makes for a comfortable space for entertaining. Custom-designed furniture and interiors add to the refined atmosphere, which the architect asserts are "finely detailed and elegant, sophisticated, and in contrast to the raw expression of the thatched roof and the cement-washed brickwork textures". The arresting architectural home is further complemented by a terrace, an outdoor swimming pool, and an adjacent pool house.