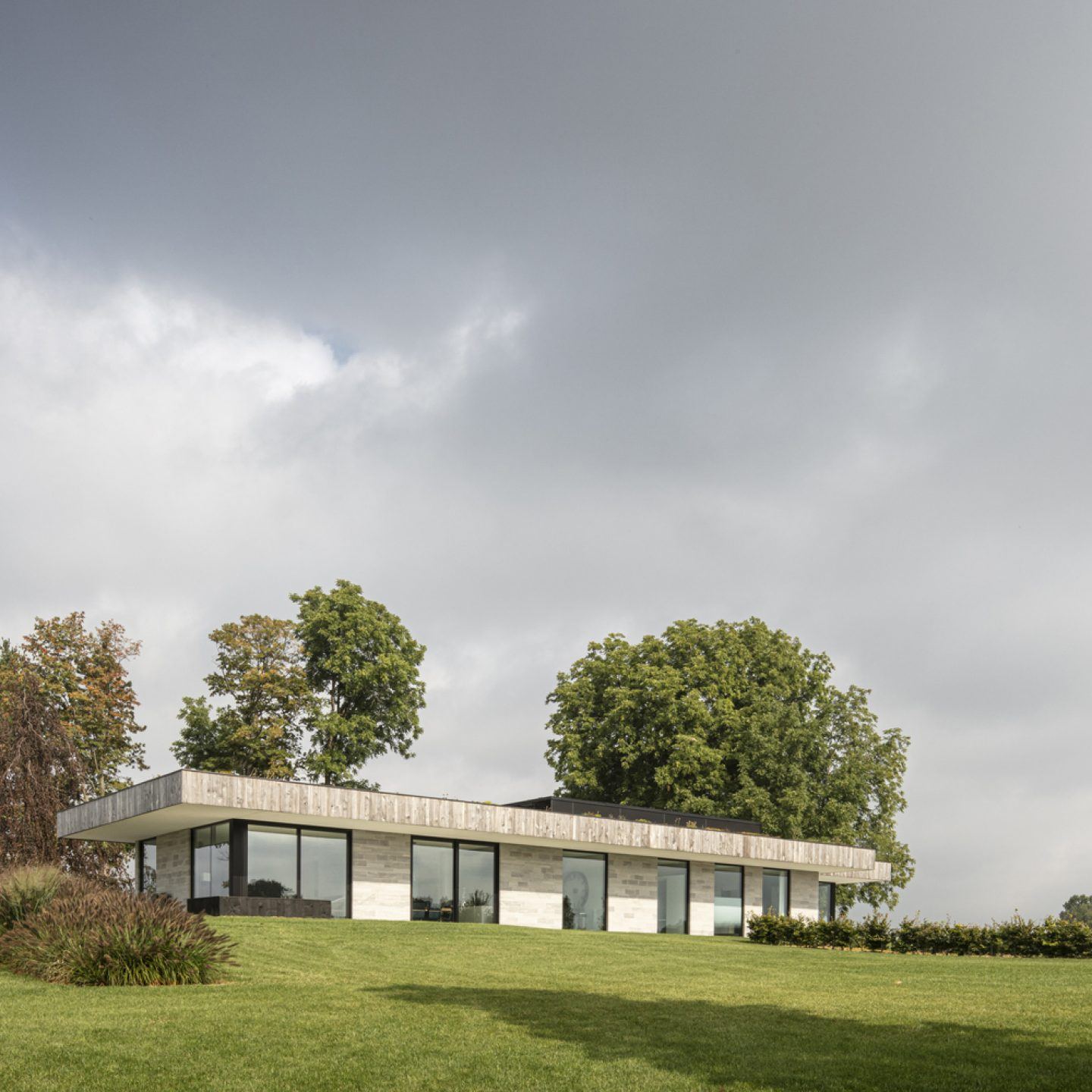 In The Canadian Countryside, A Stone And Wood Villa Is Made From Locally-Sourced Materials
Dutch architecture firm Chris Collaris has designed 'House H', a modern, sustainable family home in Ontario, Canada, built predominantly from materials sourced nearby the extensive plot of land.
The property is located in Mount Brydges, a rural countryside town situated in the middle of Canada's Great Lakes region, near the United States border. 'House H' is positioned in the midst of an open field, making great use of its scenic surroundings. The low-lying home uses natural stone for its flooring and facade, sourced from a quarry nearby, and the grey cladding on the home's exterior is made from Douglas fir wood from the neighboring forest—its color matching the ashy hues of the stone. Vegetation from the field is used to create the grass-covered roof, which is coated with a soil mixture made by the owners, using materials from their nursery. The dining table was made from wood from old trees found on the property. The firm has designed 'House H' to withstand all weather conditions: in Ontario, summers are long, hot and dry; contrarily winters are cold, and often cloudy and snowing. "Every single space on the floor plan has a different connection and orientation to the outside," explains the firm. "With green bean fields and woods, the view is different in every room. The villa found its destiny as a sustainable inheritance for the whole family, made with things which were pleasantly close," they conclude.