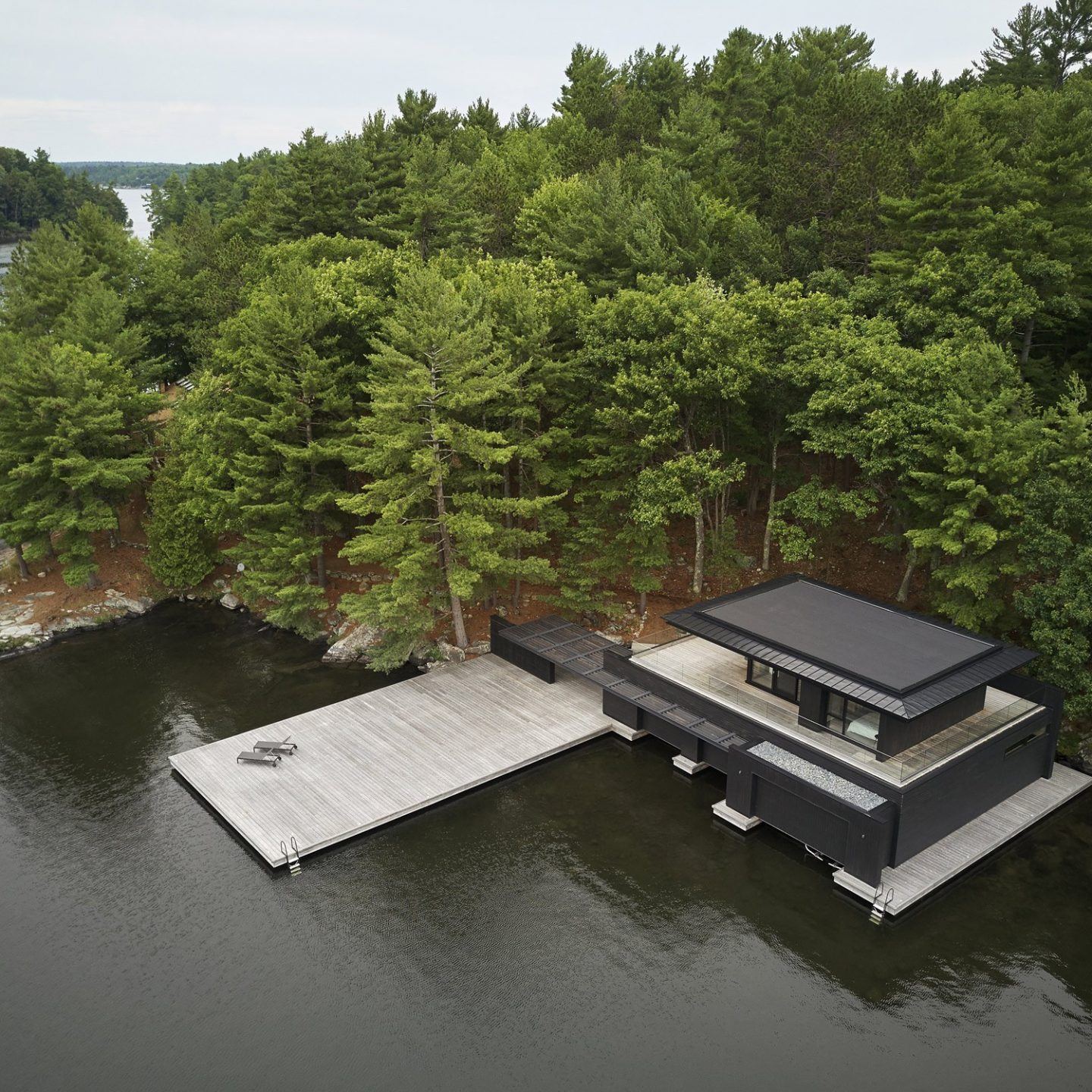 Boathouse Meets Woodland Cabin In AKB Architects' Latest Project On Lake Muskoka
Surrounded by verdant forest on the shore of Lake Muskoka, Toronto-based firm AKB Architects has designed a two-level boathouse that spans both earth and water.
"Inspired by the simple and prevalent image of wood docks found along the edges of the Muskoka lakes, the boathouse was conceived as a series of planar elements that slide past one another", the architects explain. The design of the space incorporates living and sleeping quarters on the upper level, with a functional storage area with room to dock three boats on the lower level. The interaction between these areas is intended to echo the course of water as it shifts with currents and wind; from a distance their composition makes them appear as if in motion. "A sequence of horizontal and vertical boards differentiates each planar element while a combination of Baltic Birch and Douglas Fir plywood wrap the interior walls and ceiling", the architects explain of their material choice. The wooden interior has been completed with buffed concrete floors, custom cabinetry, and large sliding windows that offer expansive views across the lake.