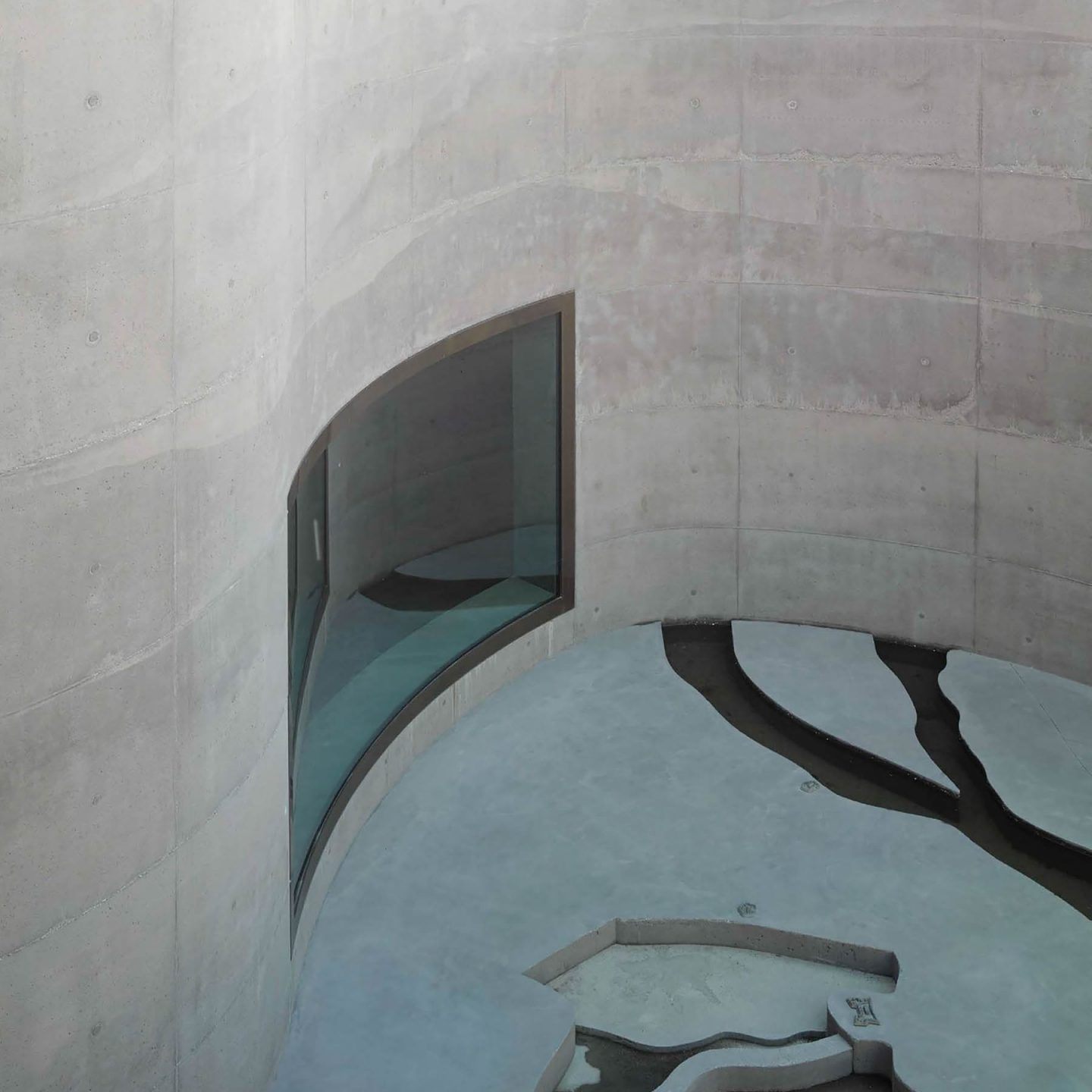 The Defense Mechanism Once Used To Flood Fields Is Celebrated By This Dutch Museum
The Waterline Museum in the Netherlands pays homage to the country's unique defense history; specifically, to their use of flooding as a battle technique. In 2014, Dutch firm Studio Anne Holtrop designed an intriguing addition to the UNESCO listed site, creating a museum that appears to have been swallowed by the land.
Located on Fort bij Vechten, just outside of Utrecht, the museum holds a defense mechanism that was used to intentionally flood vast areas of land between 1588 and 1940. The system, formed of dykes, locks, and canals, enabled the flooding of an 85 by 5-kilometer strip of land. To celebrate this history, local studios Penne Hangelbroek and West 8 rehabilitated the site, reimagining it as a cultural center.
Studio Anne Holtrop, took a sculptural approach to its contribution to the museum, letting the landscape embrace the brown-grey concrete exterior of the building. The partially subterranean museum is reminiscent of a collection of bunkers. Fronted by the original brick barracks, the gallery and auditorium are centered around a courtyard that features a model replica of the entire New Dutch Waterline. At a scale of 1:1600, the 85-kilometer waterline becomes 54 meters in length. The depth has been modeled at 1:50, and when flooded, the courtyard fills in just 25 minutes. While this would take weeks to occur on land, here it becomes a delicate reminder of the past, executed in a thoroughly contemporary manner.