The Shepherd's Daughter by Clare Benson
Photographer Clare Benson grew up in northern Michigan, born into a family of hunters. For her, the tradition of hunting – and the rugged northern landscape that serves as its backdrop – represents themes of memory and mortality, which she weaves in and out of her work for some time.
The series 'The Shepard's Daughter' addresses her connection to hunting while the images show Benson, her sister and her father trekking through snow-covered scenes, carrying the spoils of hunting trips past. She pointedly juxtaposes portraits of her family members lounging in contemplation with photographs of the animals they hunt, skin, cook and eat. Benson's project is a tribute to the world she grew up in, capturing the beauty of tradition, the unpredictability of the wilderness and the calm acceptance of death as a part of life.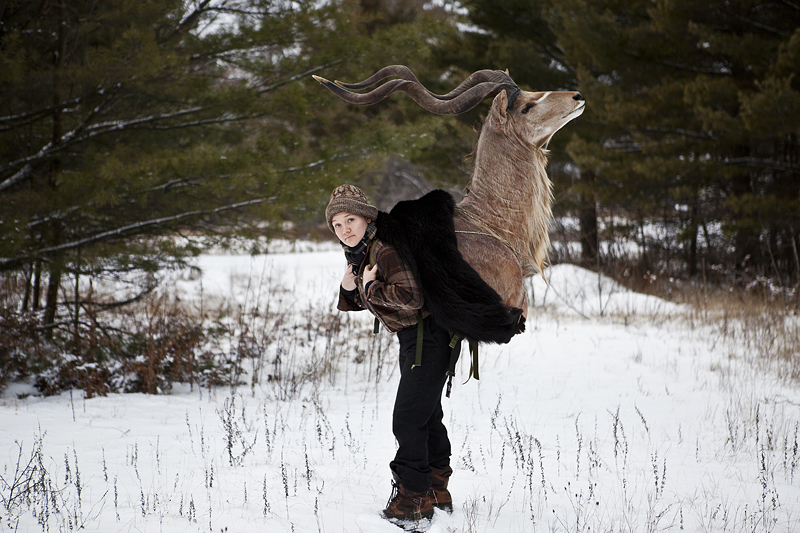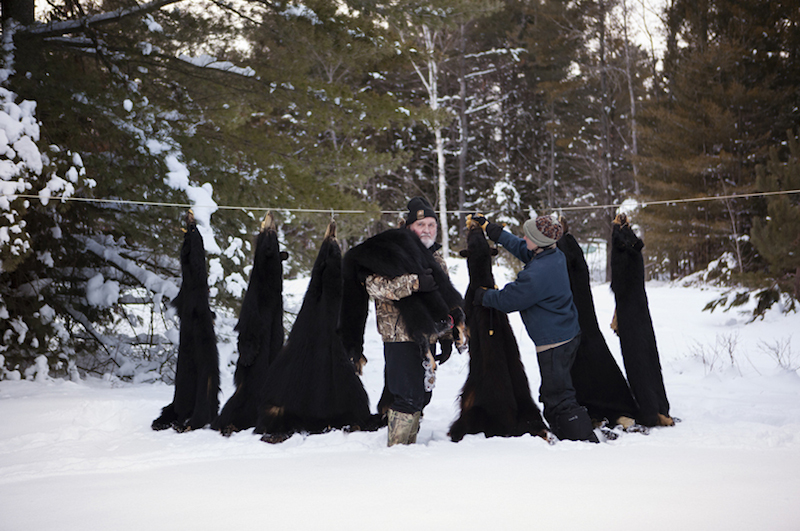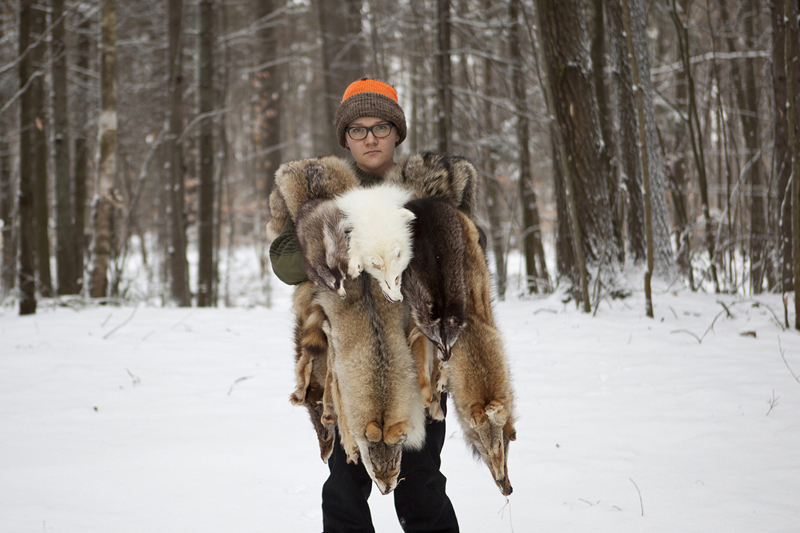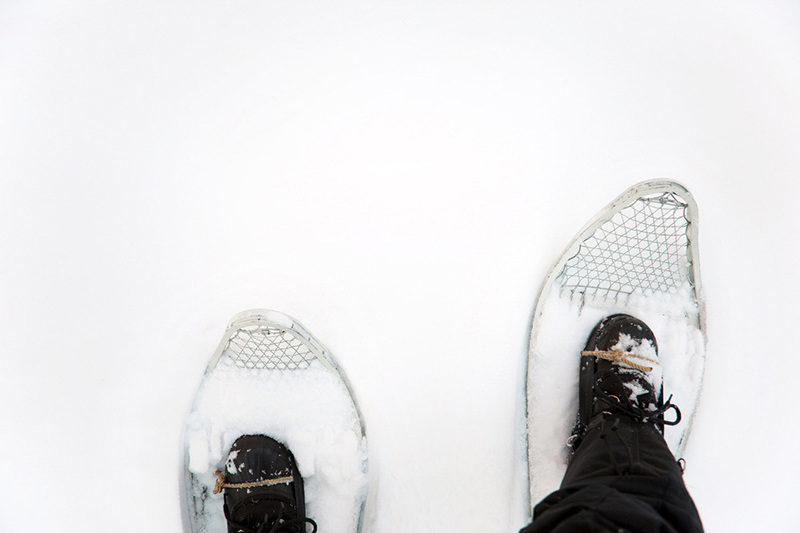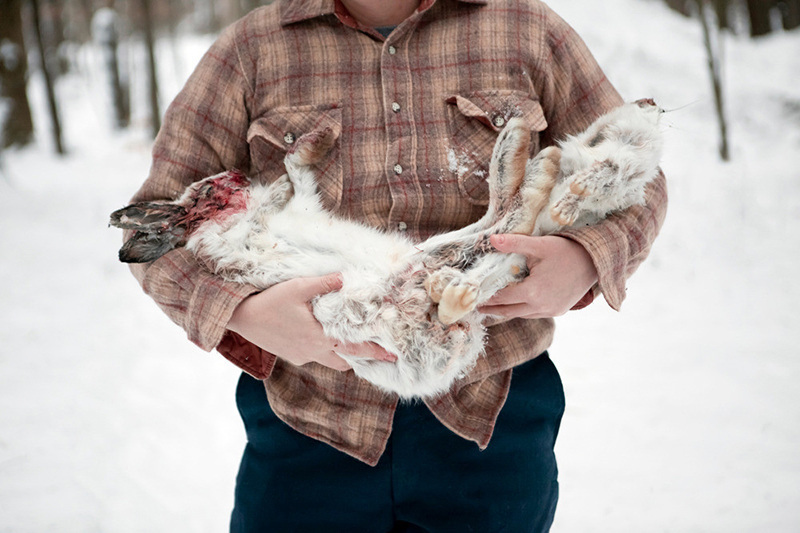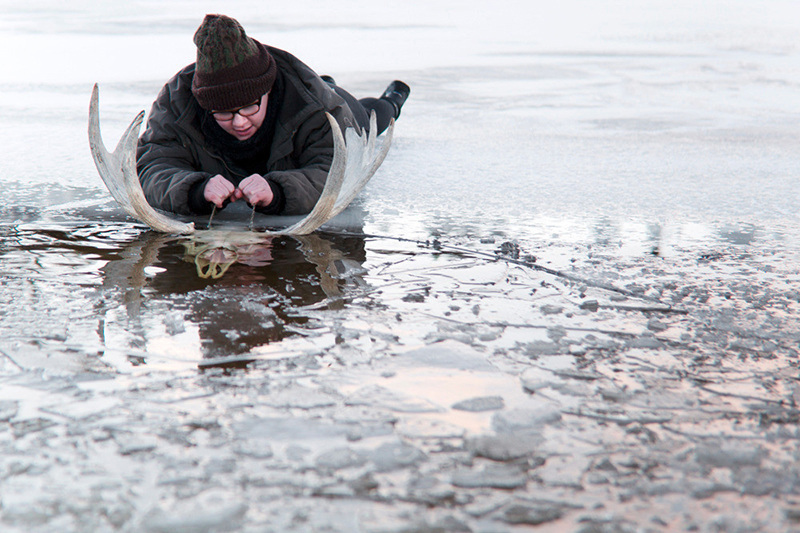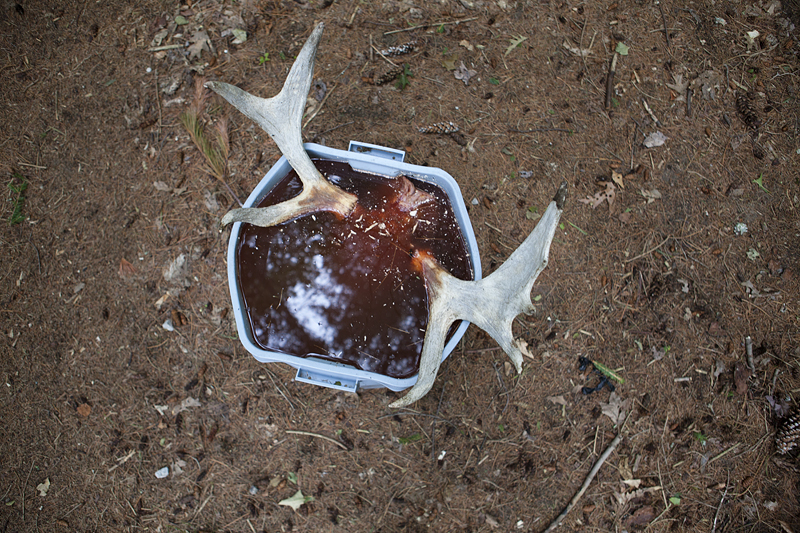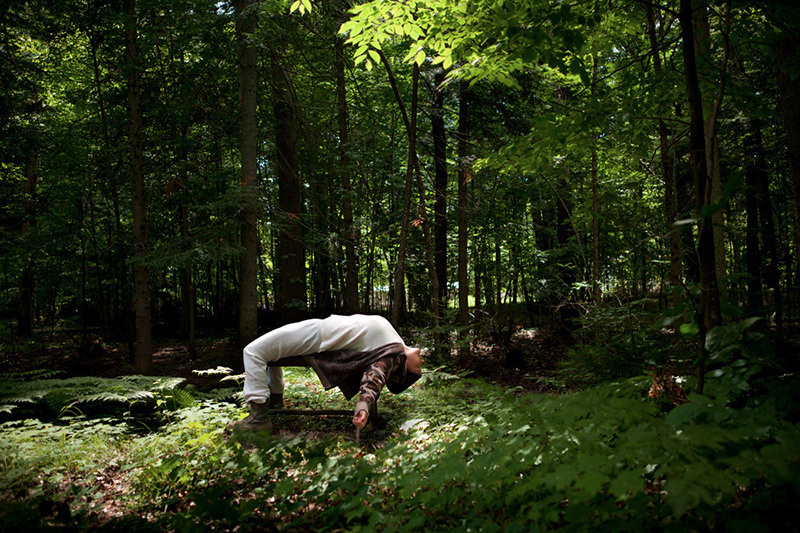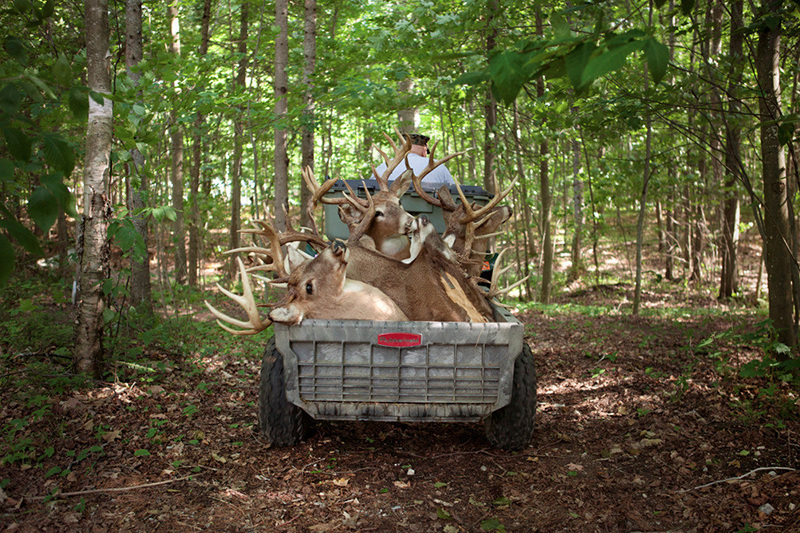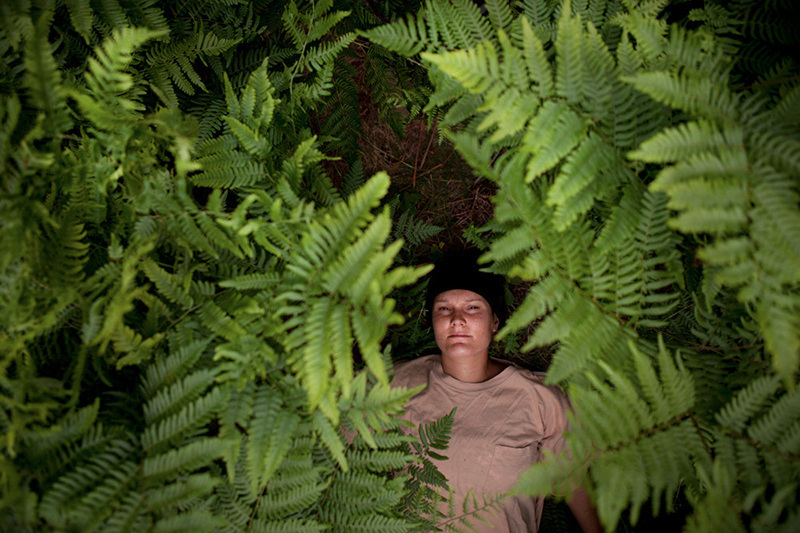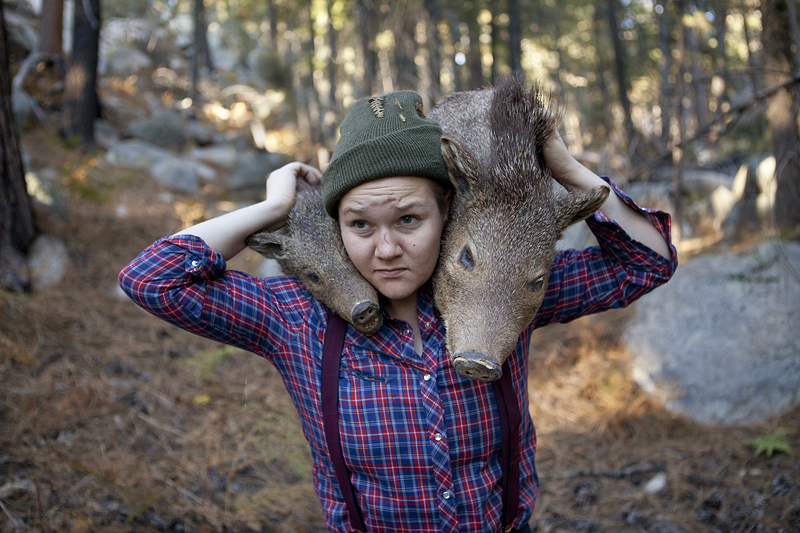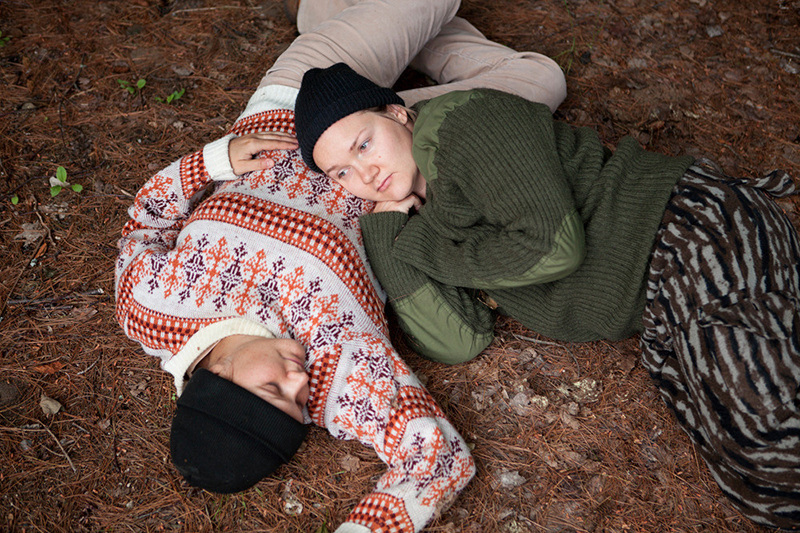 All images © Clare Benson