In a cluttered furniture market, the gap between cheap, mass-produced pieces and high quality, hand-crafted designs seems to be ever widening. As finding the right balance between quality and affordability, classic design and innovation becomes more and more elusive, the few companies with the courage to pursue each of these values garner more of our respect than ever.
With modularity, transparency and close producer relationships at the forefront of their priorities, one brand in particular stands out above the rest: The Berlin-based label 'Objekte Unserer Tage'. Founded by Christoph Steiger, David Spinner, Anton Rahlwes, the relatively young company has recently launched their first 2016 collection. On a warm Spring morning, we paid a visit to their showroom apartment, located in Berlin's Prenzlauer Berg, to find out more about the ethos and production process behind the brand's carefully crafted 2016 collection.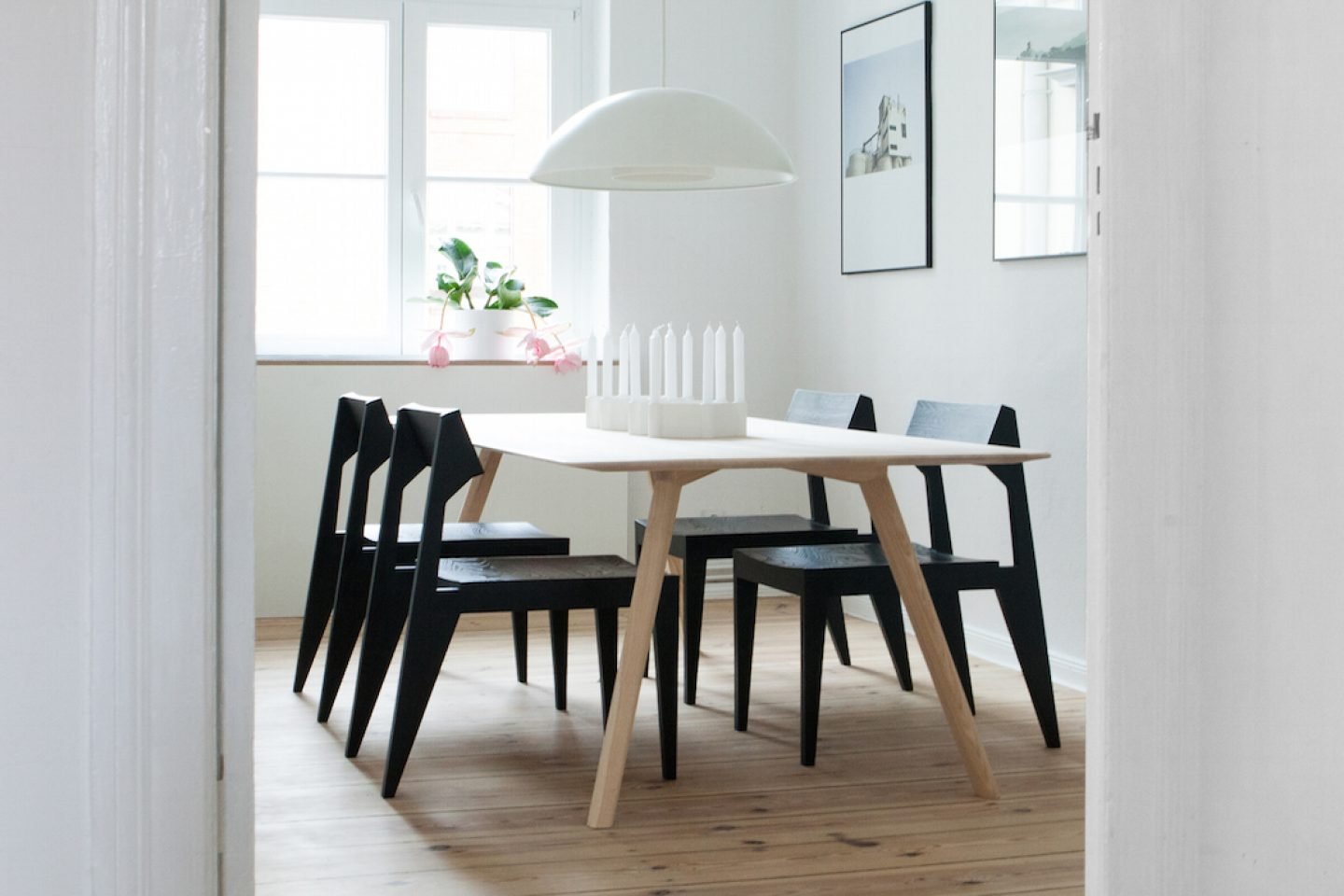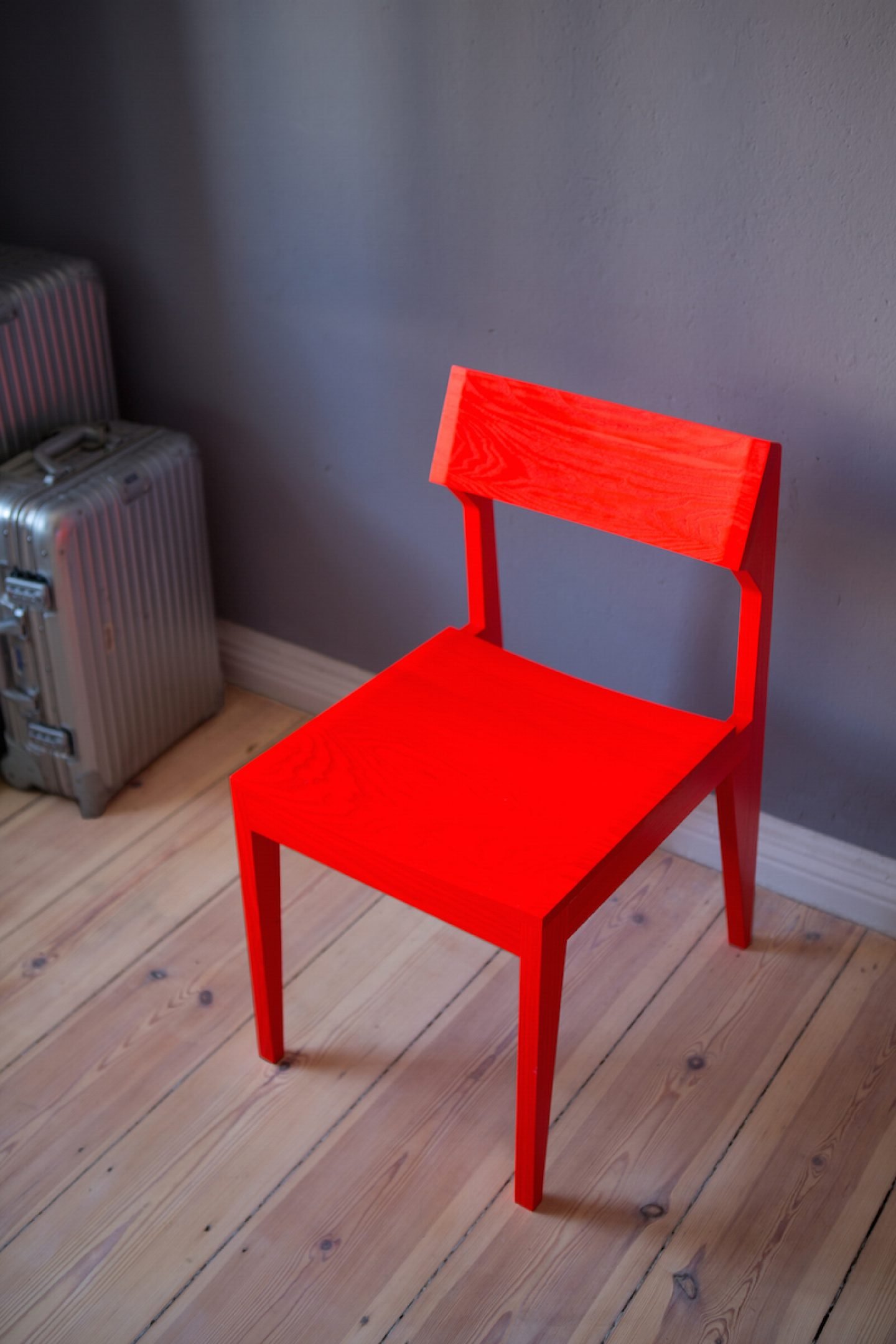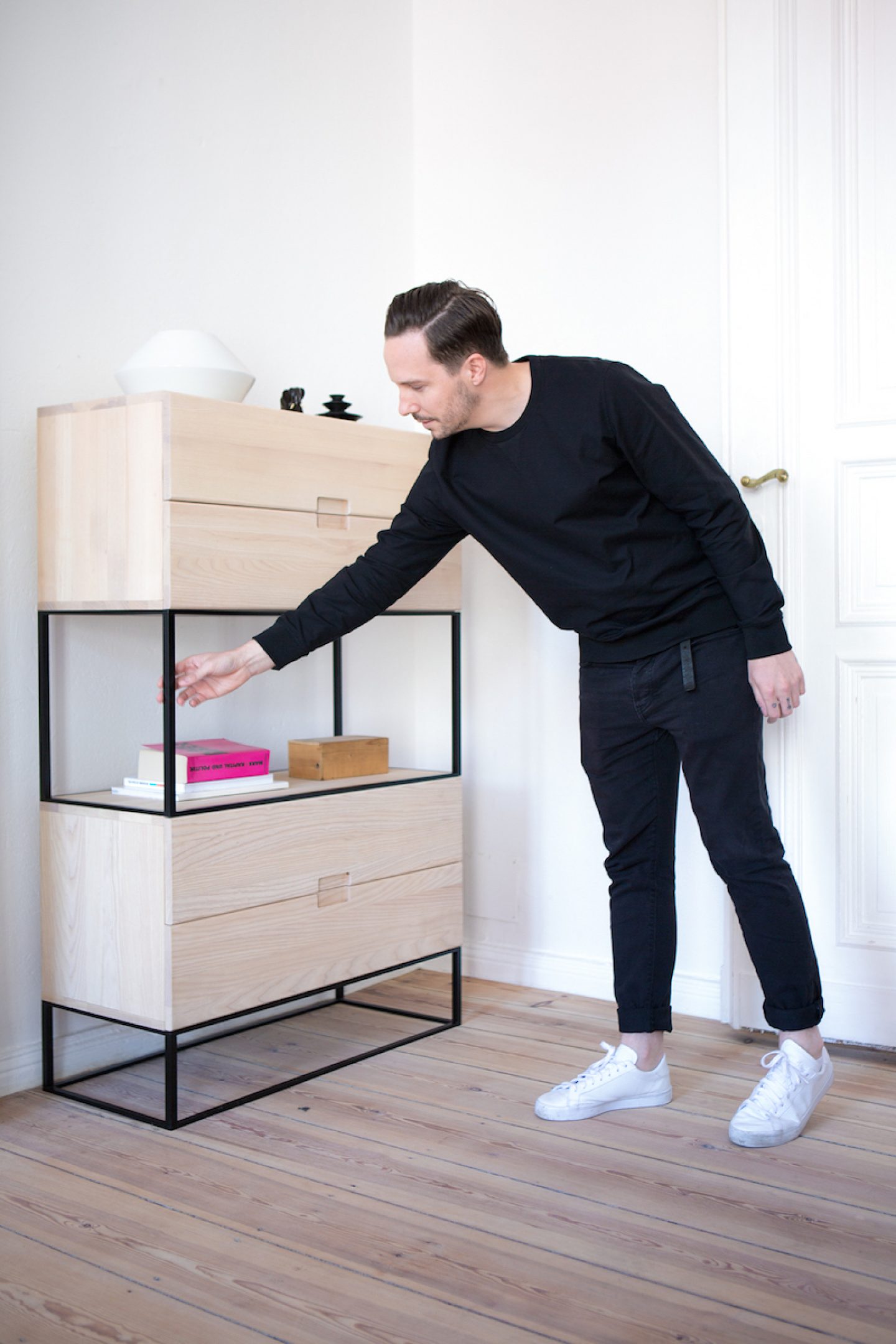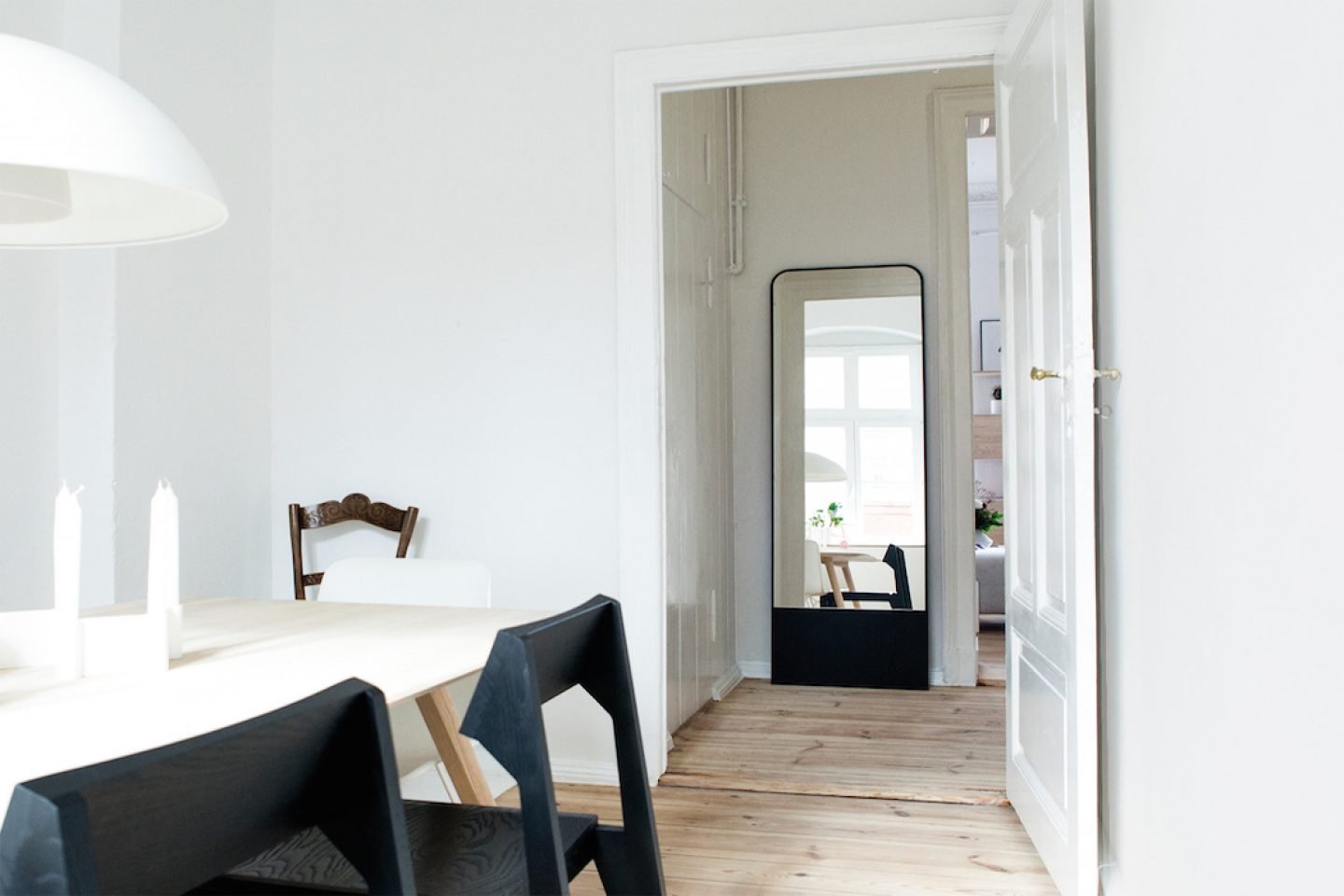 You describe 'Objekte Unserer Tage' as a way of life as well as a studio. Can you speak more about the philosophy behind the brand, and the kind of lifestyle your creations point towards?
Anton: We wanted to build a contemporary brand – we found there was a gap in the market for a brand that spoke to our generation – people who know are forging their own careers and lives, and know what they're looking for. We want to create high quality furniture that lasts, while allowing the owner the flexibility to adapt the pieces to their own changing needs. I think these factors are definitive of our generation. We want to know where the things we buy come from, and we tend to be prepared to invest a little more in higher quality things – not that the money is always there [laughs] – but the willingness is.
Christoph: Yes, we already had a pretty clear idea of what we wanted the brand to stand for when we founded it. But as we grow, we want keep developing, allowing the brand to go in new directions. It's hard to boil down our philosophy, as it's so multifaceted – there are so many individual aspects that all fit together. As Anton said, we want to be relevant to our generation, and of course a major consideration here is that access to information is at peak level – a consumer's need to know what they're buying, and where it comes from, is so important. So it's important for us to be able to communicate our aesthetic and functionality, which is of course always important for design – ever more so today, when so many people don't stay put in one place for more than a few years, and might spend even less time in one apartment. So furniture today needs to be able to adapt to that – to fit in and grow with changing surroundings. Those are the considerations underlying our modular systems – like the BECKER sofa and FISCHER shelf.
Anton: At the same time, that's where the quality comes into play. You want the pieces to be able to be passed down through generations, as opposed to being left behind when moving from one place to another.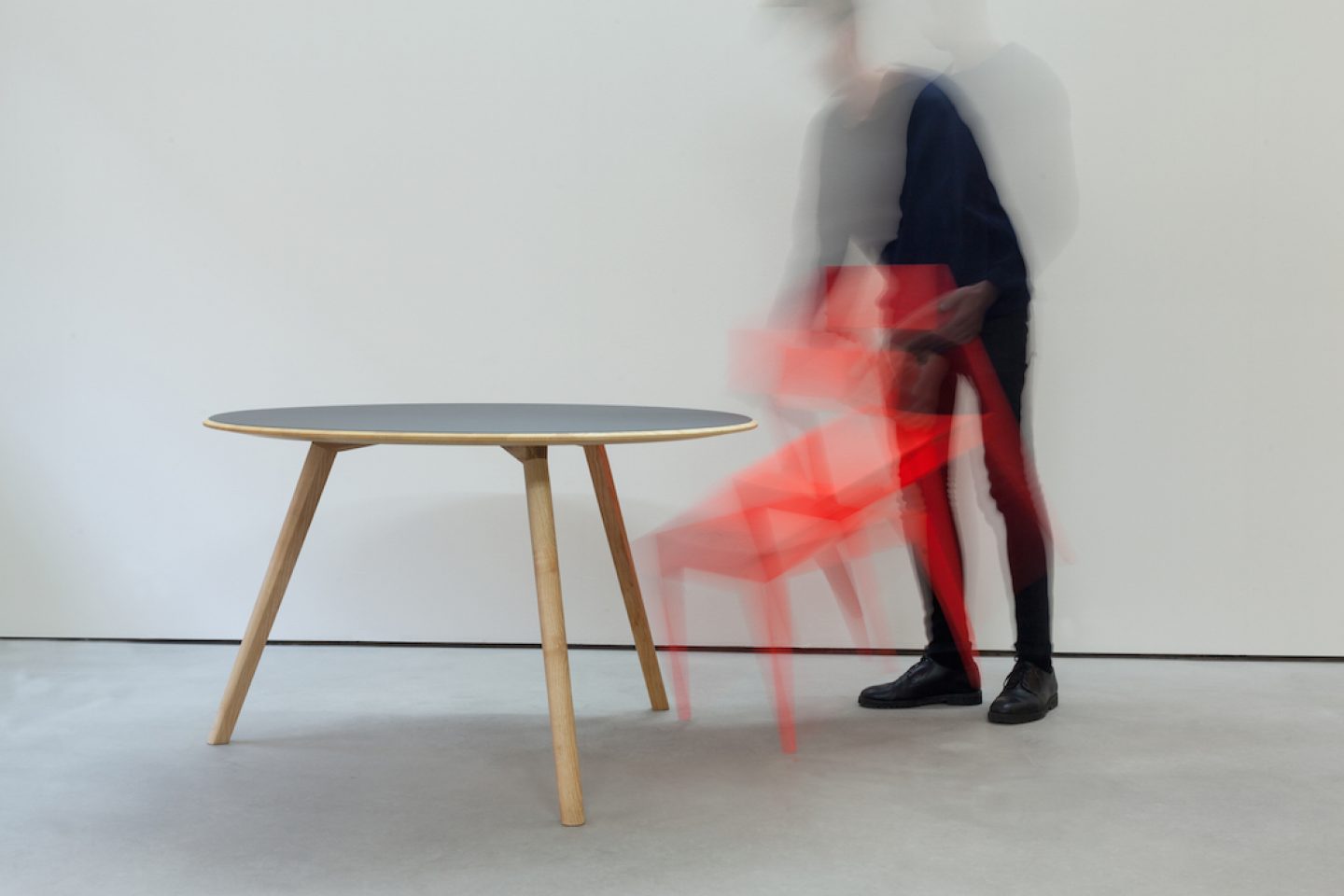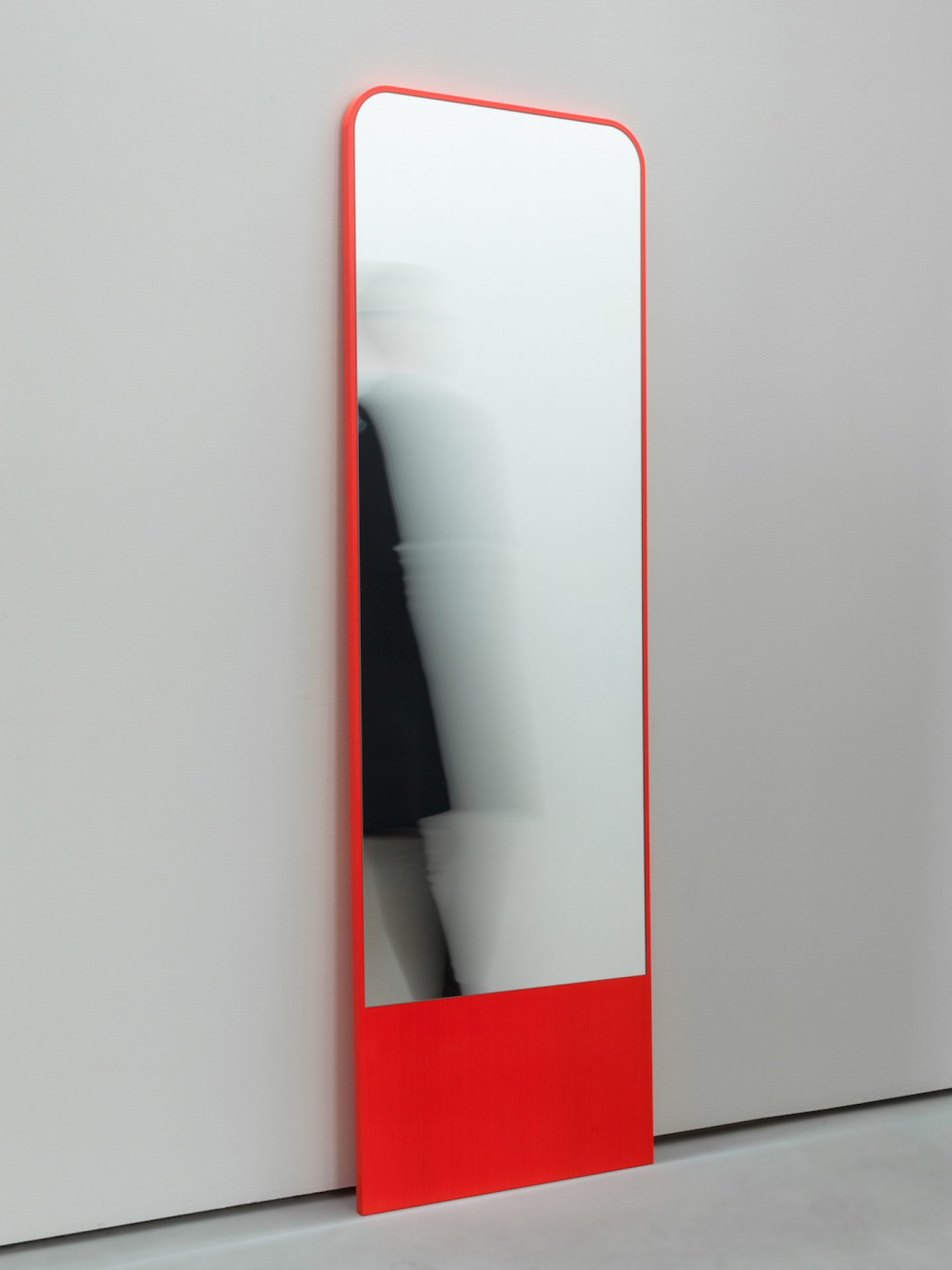 Right, and ultimately the pieces speak for themselves. Can you share how you came to decide on the name [meaning 'Objects of our days' in English]?

David: We wanted something that reflects our German roots, and the fact that we produce our pieces here in Germany. It might have been logical to choose a more analytical name that would be forever associated with this country. But we were drawn to a name that tells a story in itself – something that has a certain sense of quality about it. One that stands alone, that sets a high bar we can try to live up to. We wanted it to go towards establishing a new German design aesthetic.
From classic chairs to candle holders, your 2016 catalogue focussed on considered takes on everyday objects, characterized by a monochrome palette and refined materiality. What moods or ideas lie behind the collection?
Anton: Like the creation of the brand itself, the collection has been an evolving process – it's not like we sat down together and planned out the entire vision. We tried to include something for every aspect of daily life and living – all the essentials. That was the starting point: What are all the elements which allow a label to be comprehensive?
Christoph: In terms of the mood – and I could speak about this for 10 minutes, but I'll try and sum it up – of course we wanted it to be timeless – we didn't want to latch on to a trend that will be outdated in a year or two. We want our pieces to be the highlight in a room, yet fit in with the objects that are already there. So they're really flexible, adaptable designs that have room for growth alongside their owner.
Anton: A highlight is our SCHULZ chair, which takes on a classic design, but of course due to the color [luminous red] offers a strong contrast.
David: If it's going to follow a fashion, then it has to do so in a way that can easily be changed. For longer-term design decisions, we try to keep things sustainable, enduring.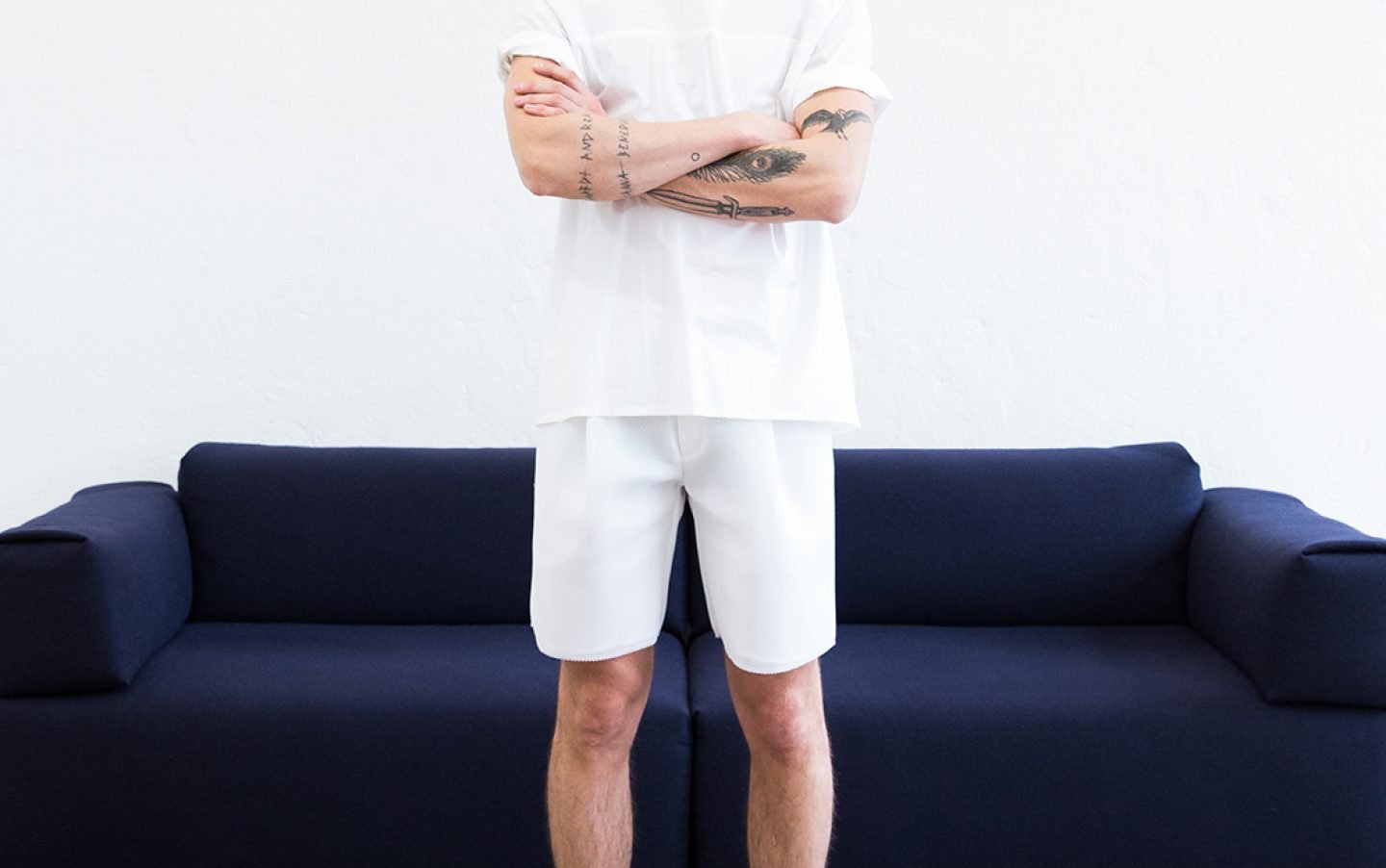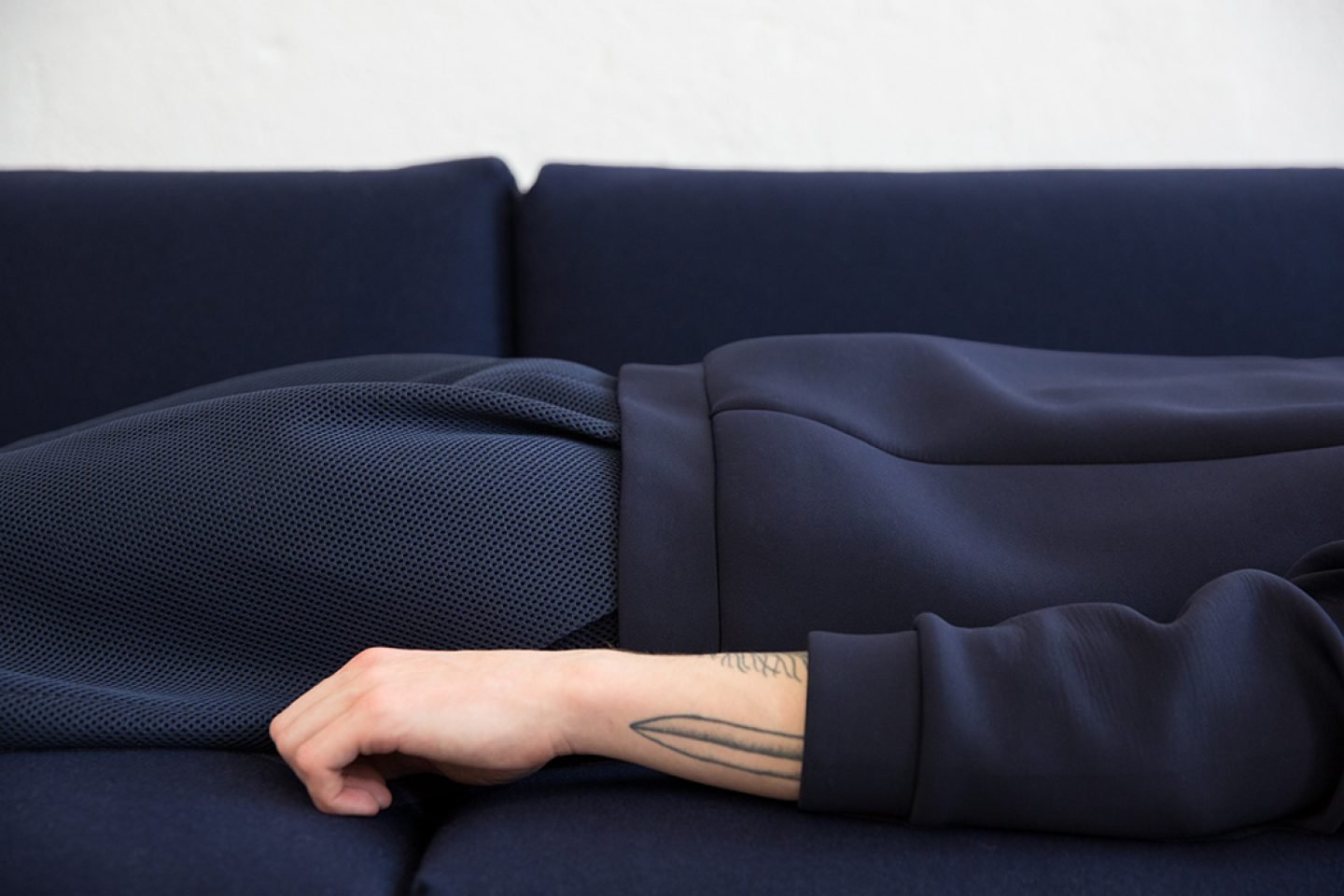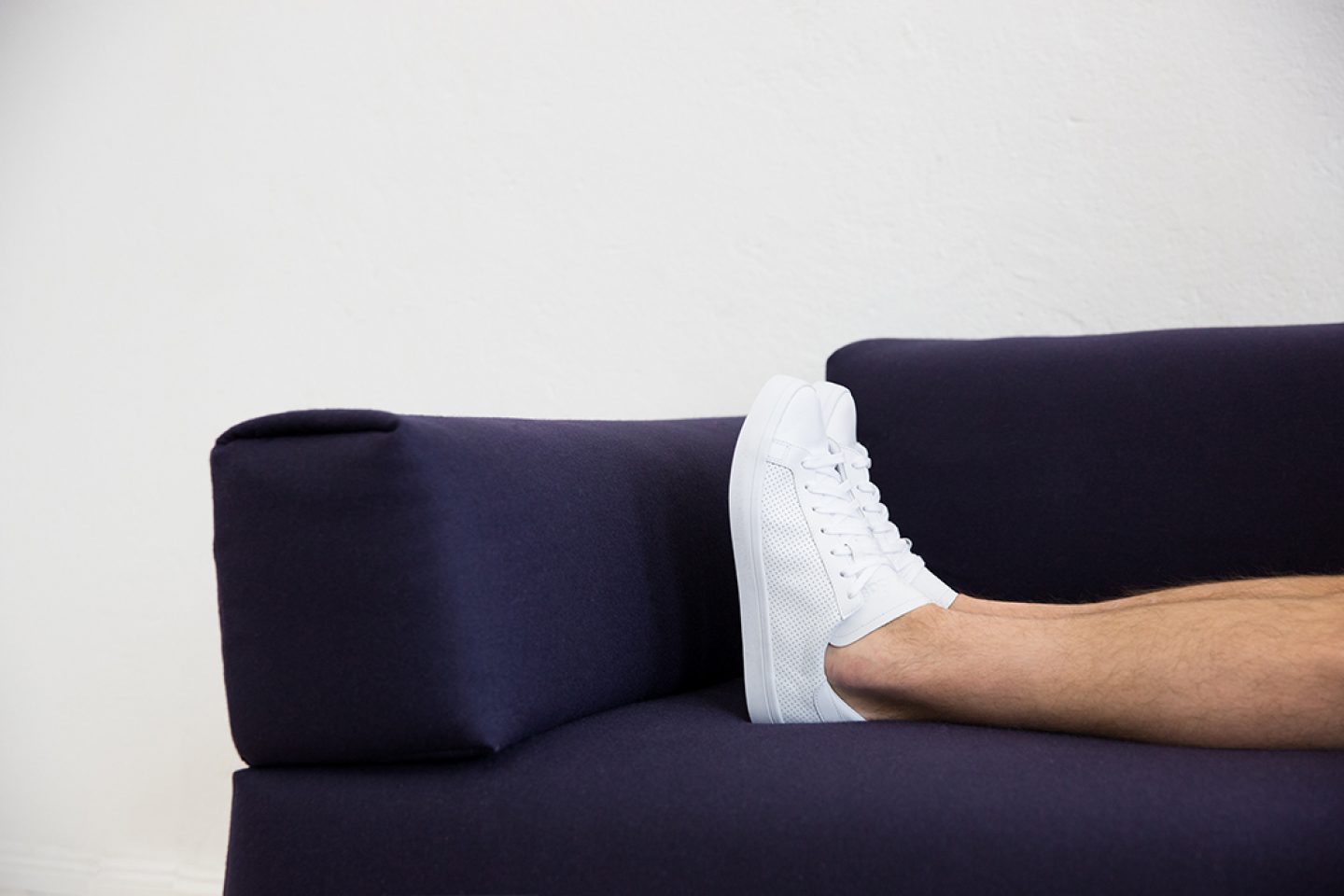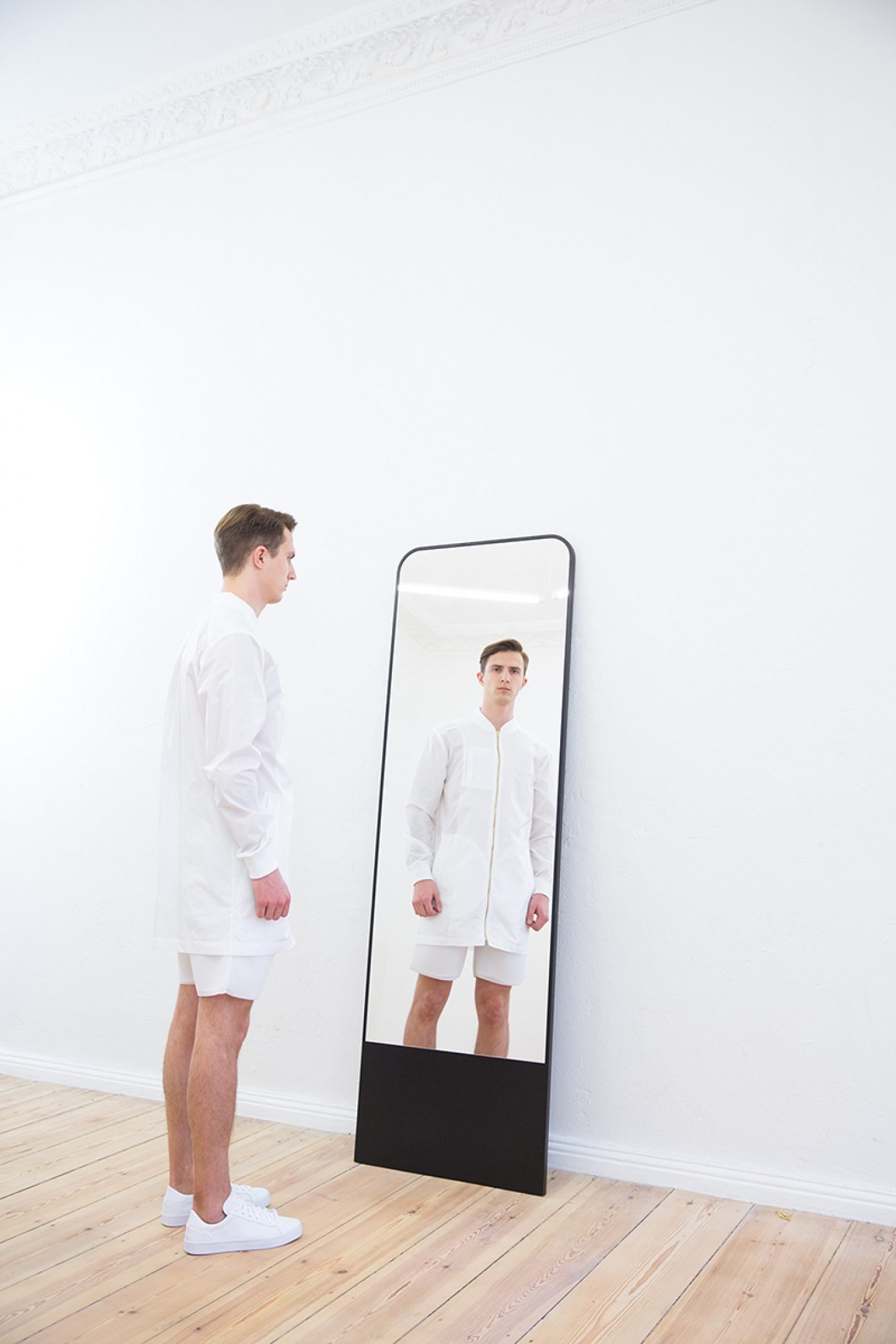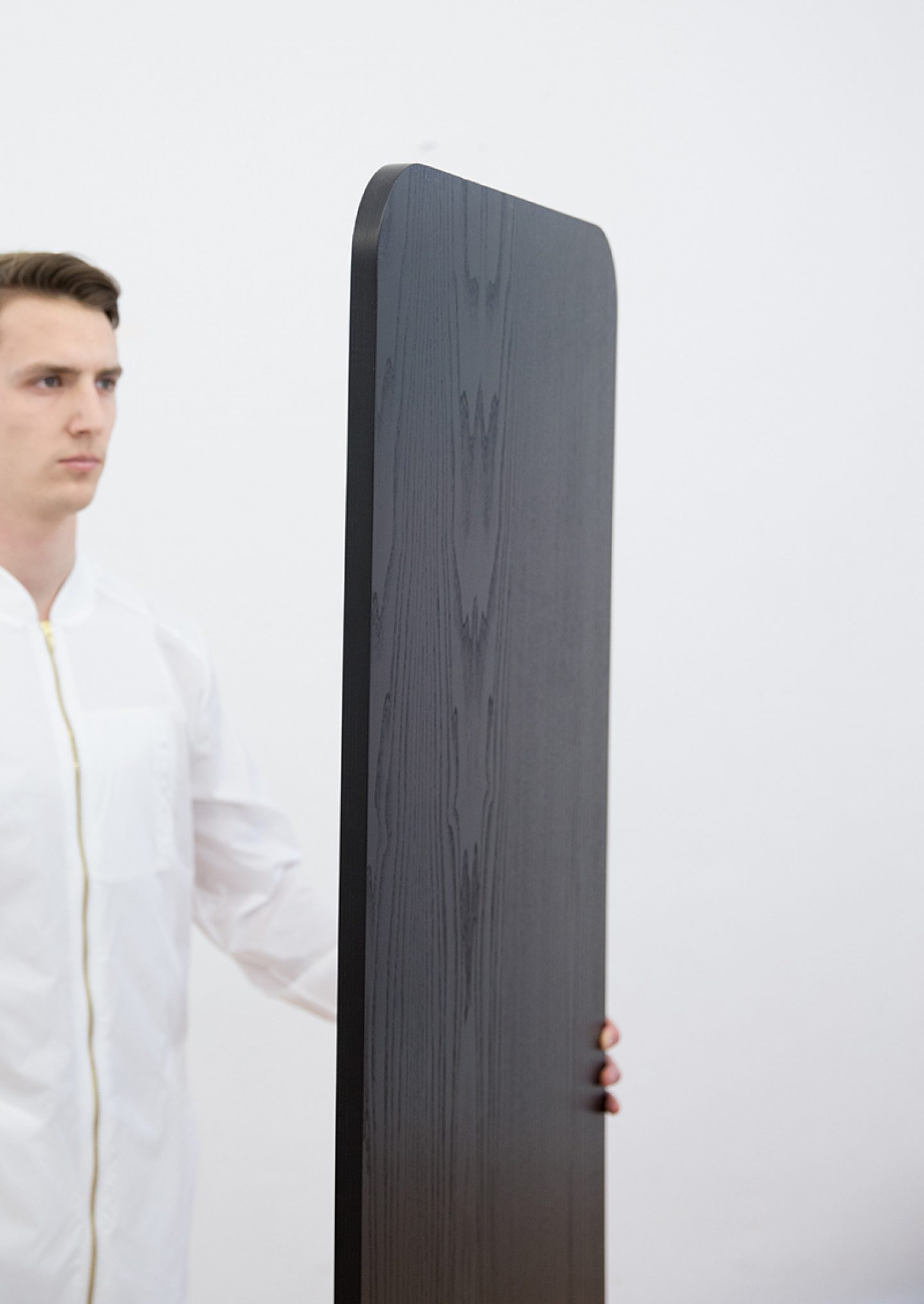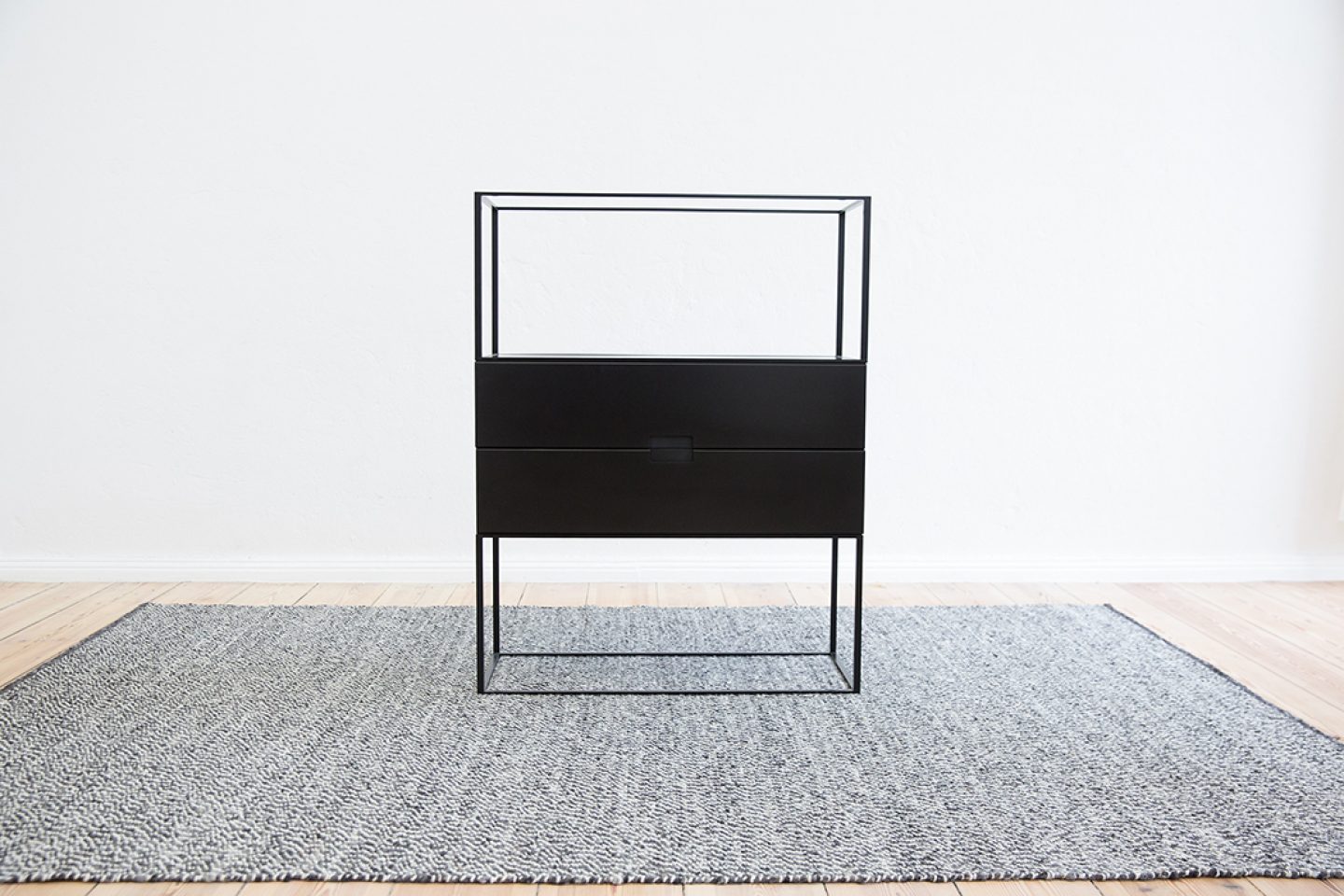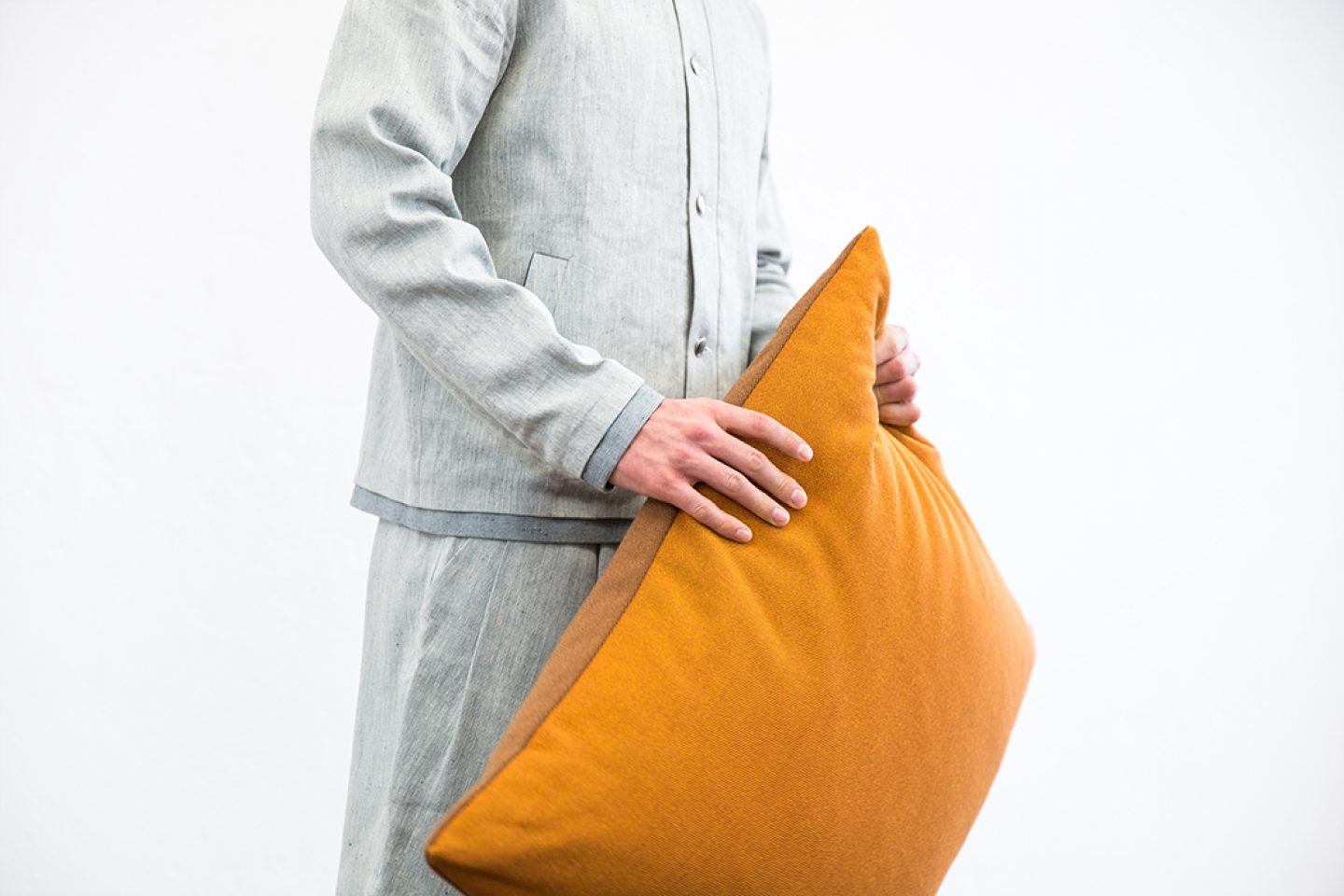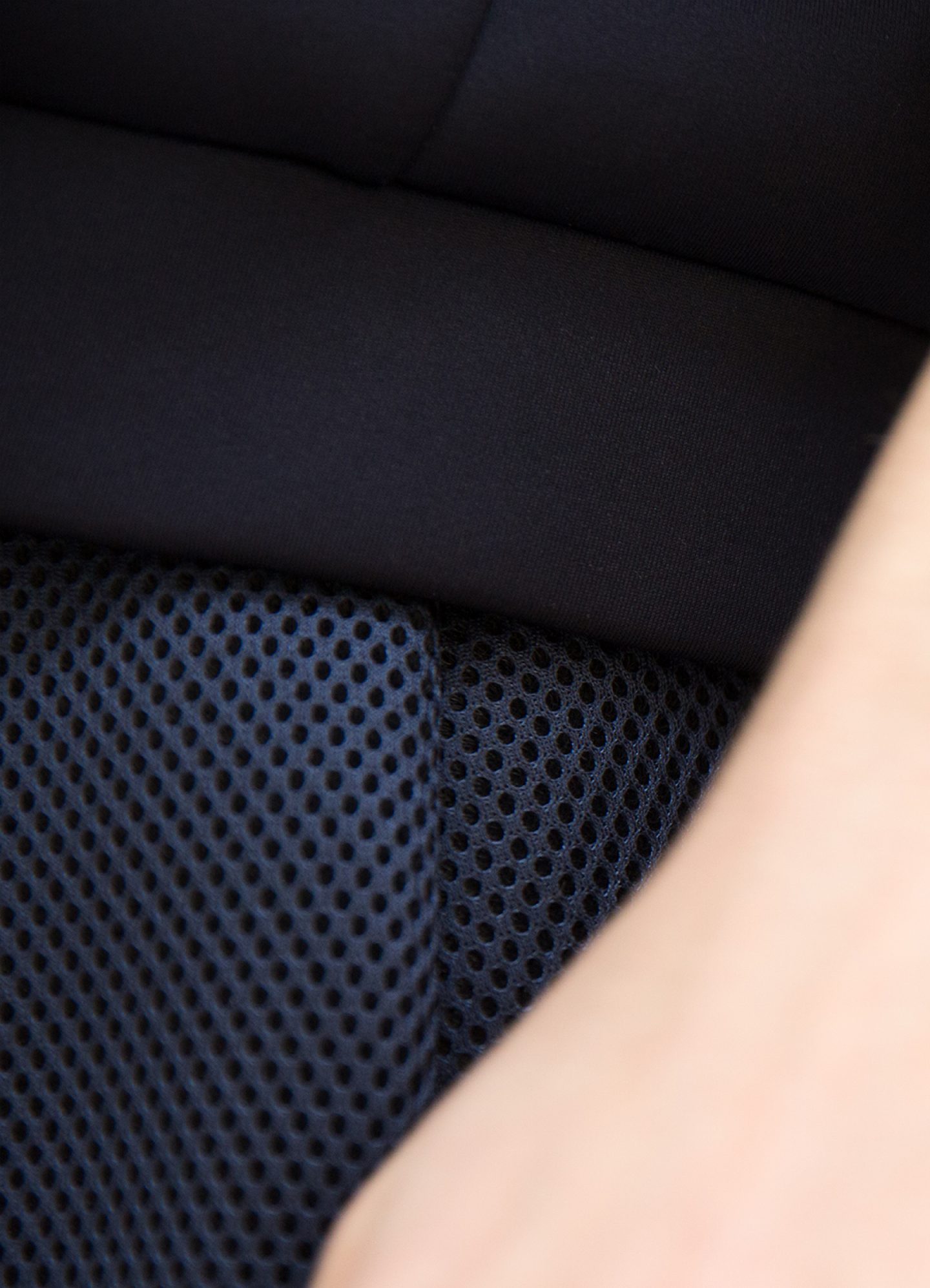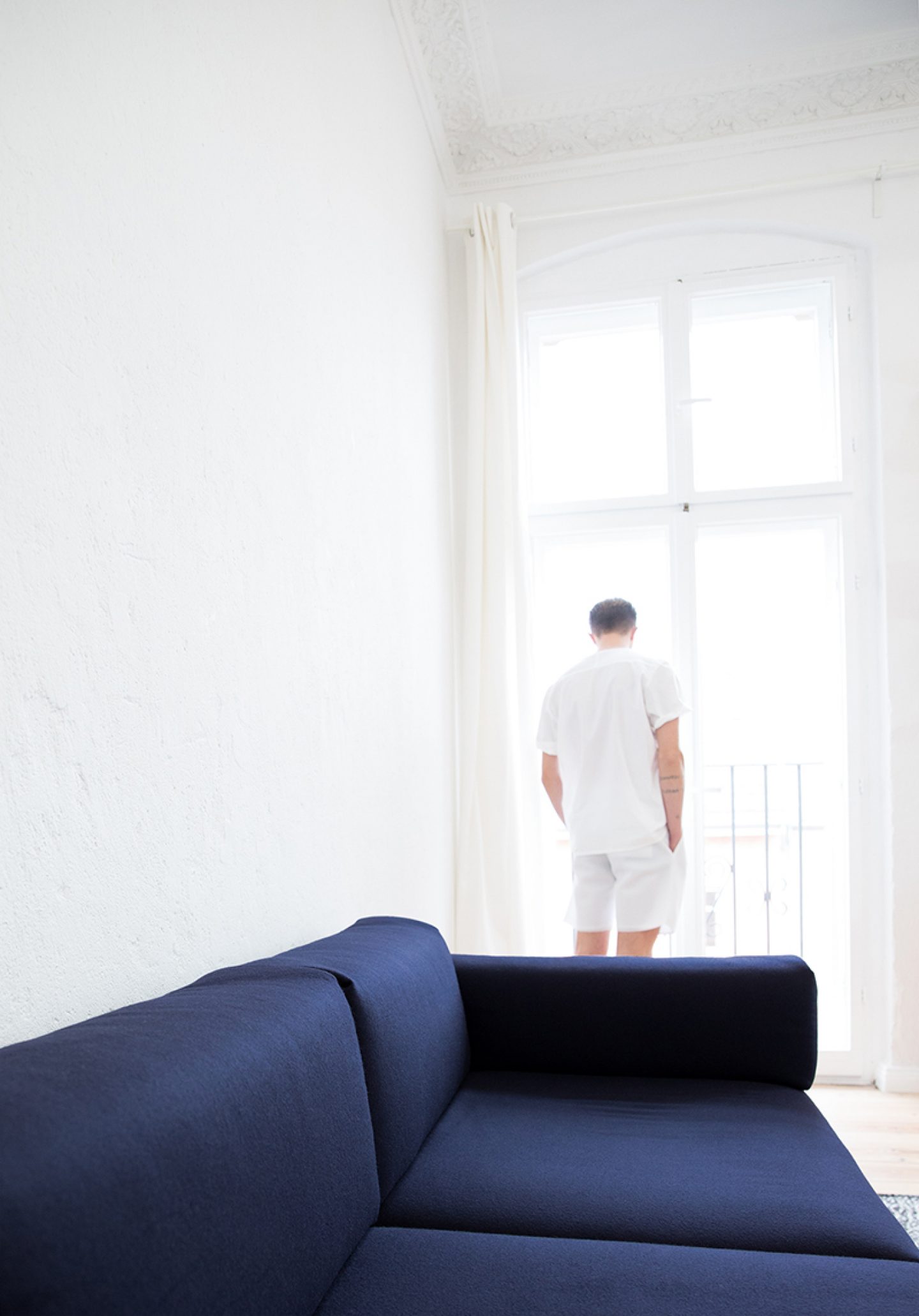 Any current favorite pieces?
David: Our modular shelf system: it's configurable, and can be put together in endless ways – something we believe is important to our generation. It can start a sideboard, and eventually it can be added to so that it becomes an entire wall shelf – without losing its essential purpose on the way. It's super simple – the elements are stackable. You don't need any screws tools to put them together. It's ready in two minutes.
What does the 'Made in Germany' label mean to your customers, and to those interested in design around the world?
Christoph: It's an assurance of quality. For us it also means being close with our producers and partners – to be able to maintain an ongoing connection and dialogue, which allows us to react really quickly if something doesn't go according to plan, or if we want to make a change, or take a design in a new direction. We really value the relationships we have with the people who produce our designs, and view them as long-term partnerships.
Anton: It kind of goes without saying that design can't be taken for granted any more. The production process is such an important part of a finished product. The 'Made in Germany' label runs parallel to the Scandinavian design reputation. It's different though – maybe more analytical, has a different background, different historical roots. Its history is closely intertwined with that of architecture and engineering – and this is reflected in the aesthetics of German design, in the form and the look and the feel of objects.
Transparency is such an important element of branding today. How do you share your production process with your audience?
Christoph: We use a lot of visual content – both videos and photos – to show the entire production process. Not just the shiny finished objects, but also the less polished parts. Again, it ties back into the importance of knowing where and how things are created. People are definitely already paying attention to this for all things food-related – everyone wants to know where their meat is from – and we also want to offer that level of transparency for furniture, showing how a glass or a carafe is created. It's a shiny, clean product – but the process of its creation is very labor intensive. It's a process where a lot of work is done by hand, and there's a lot of courage and love that goes into that. We also have a video showing how our WEBER cushion is made – it's hand-sewn by a woman in Germany. The video shows the actual production – not what we wish it looked like.