If there's one place that can be called a hidden gem, it's BUCHHOLZBERLIN, a recently opened café in Berlin-Mitte tucked away on a quiet side street. As soon as you walk through the door, you'll find yourself surrounded by huge rustic wooden tables, elegant chairs and well-designed tableware. The great thing is that you can also buy each piece in the space.
To create this atmosphere, BUCHHOLZBERLIN teamed up with the owners from successfully run restaurant Lokal, which is located nearby. From salads and soups to the café's specialty of flatbread (see the recipe below), BUCHHOLZBERLIN offers a small, yet delicious menu that changes daily. The produce comes from the small garden in the backyard, which is a hidden oasis from the hustle and bustle of the city.
Over a cup of tea with freshly picked mint from the garden, we sat down with Katja Buchholz to talk about the idea behind the café, the rich history of the building as well as her approach to design and food…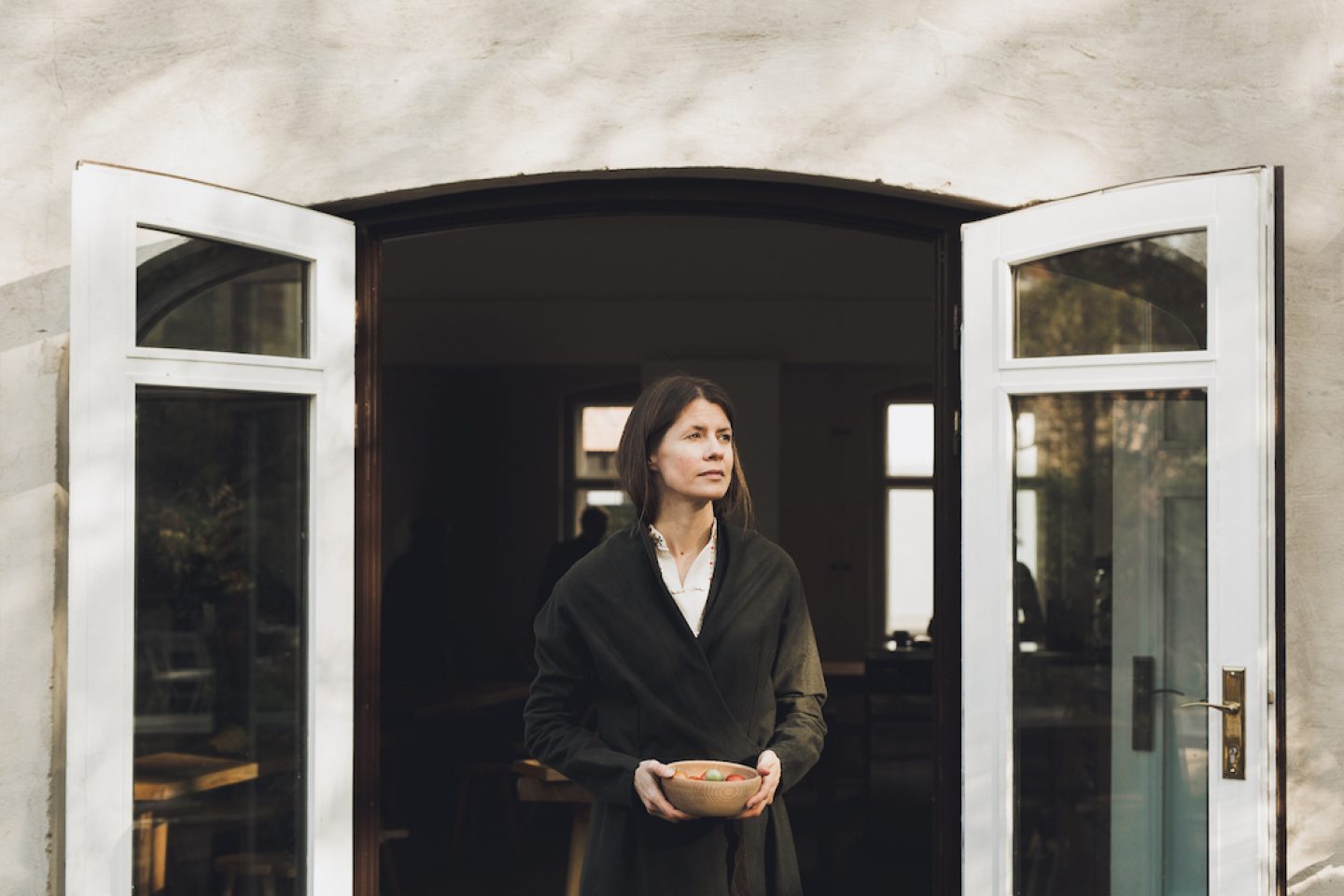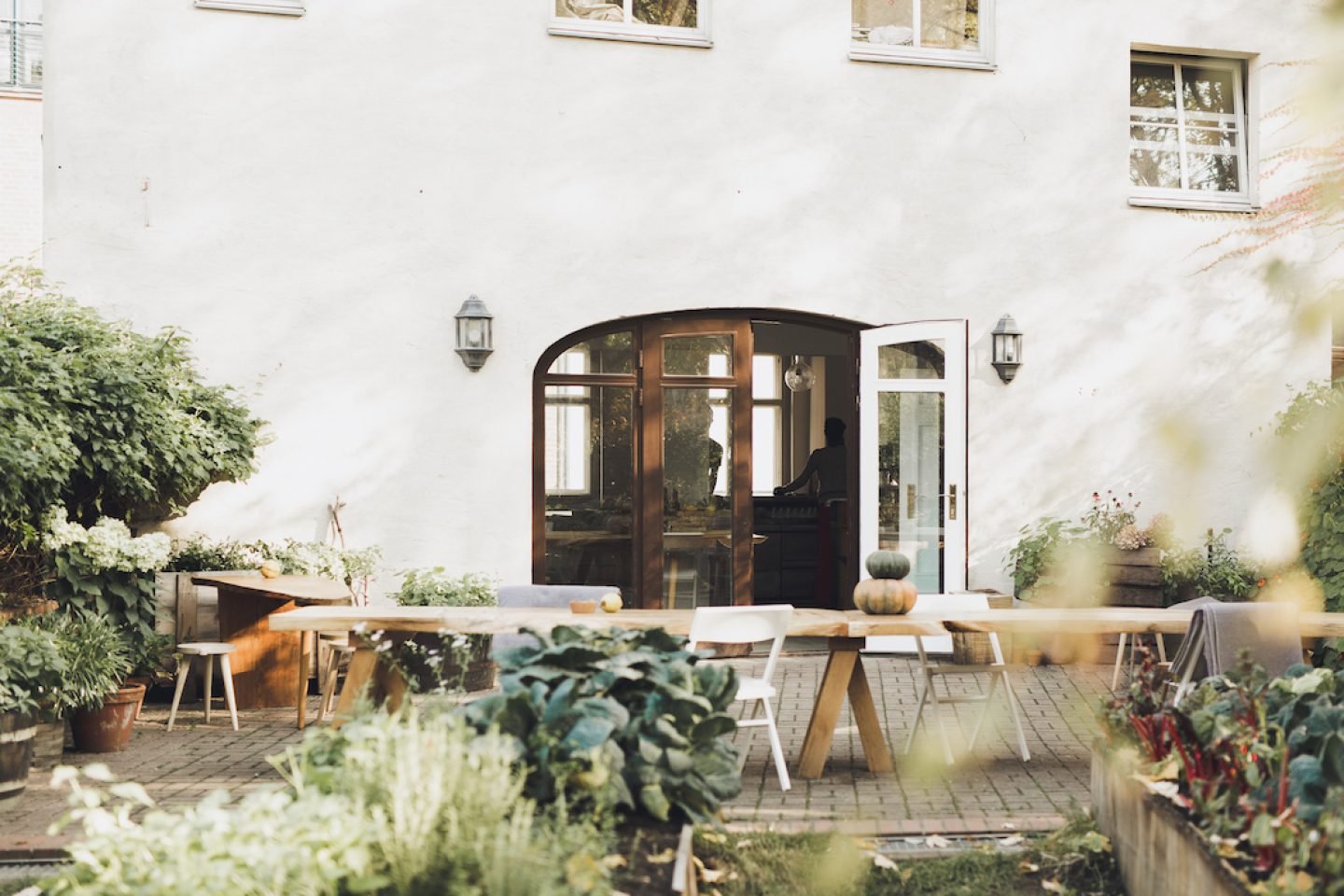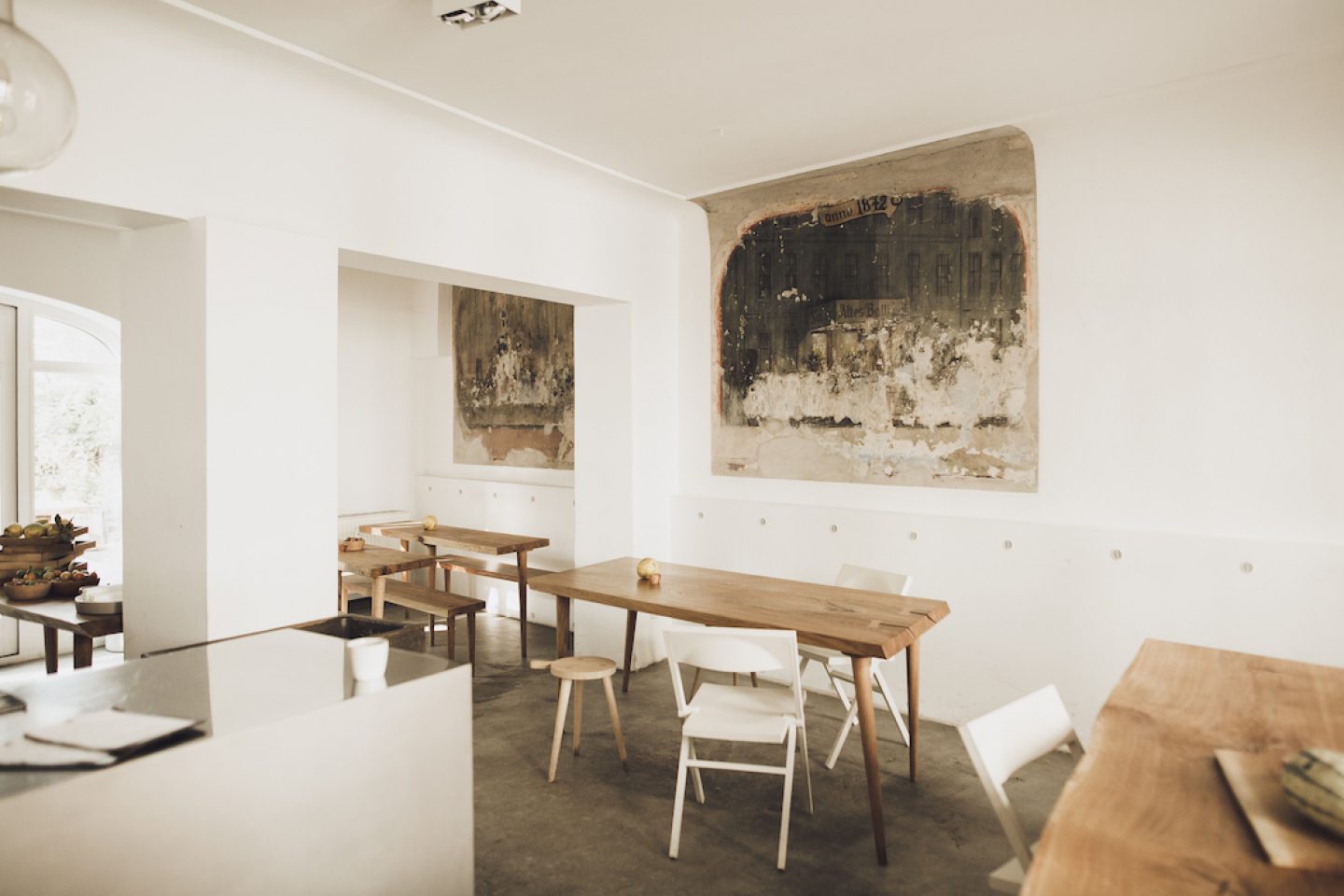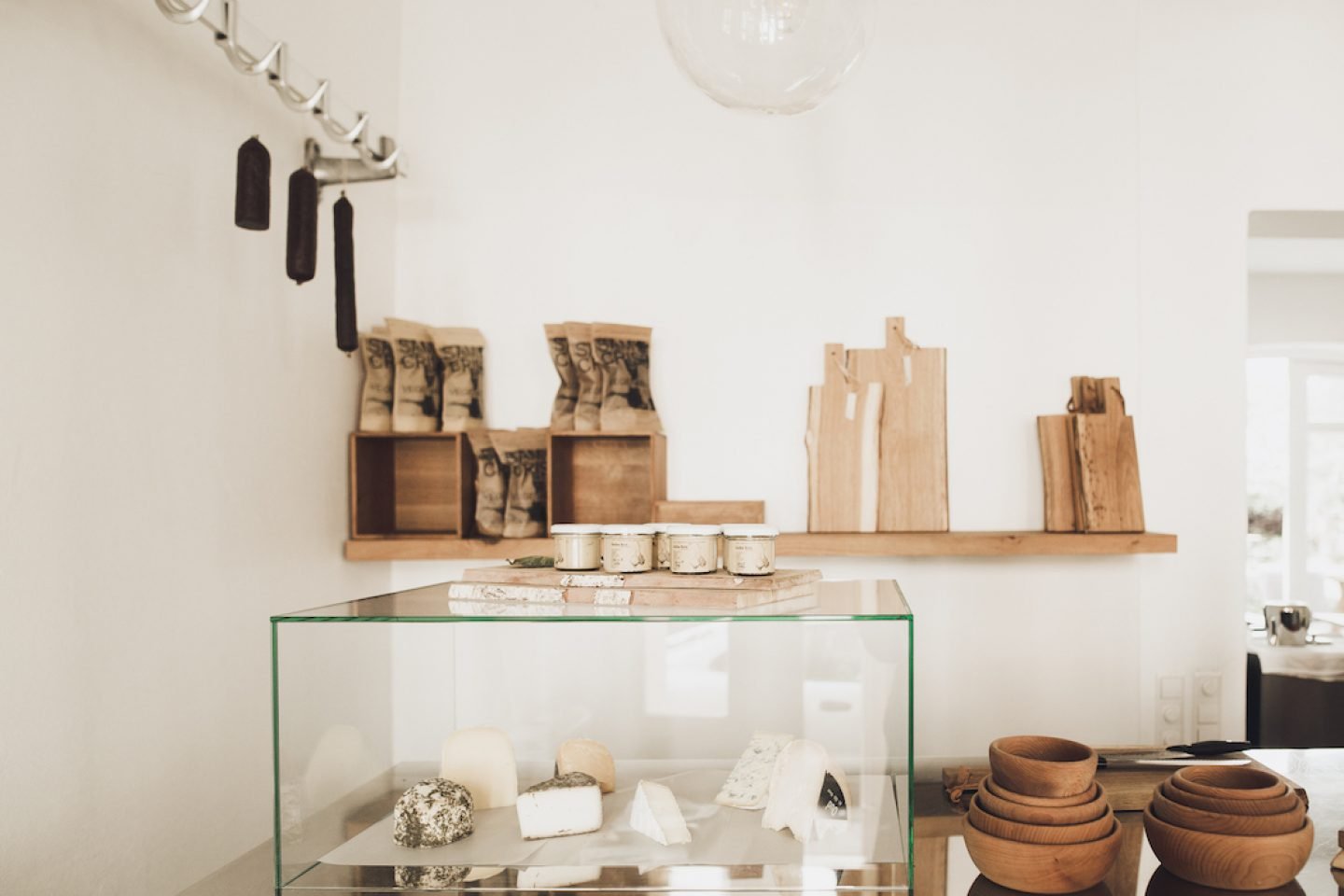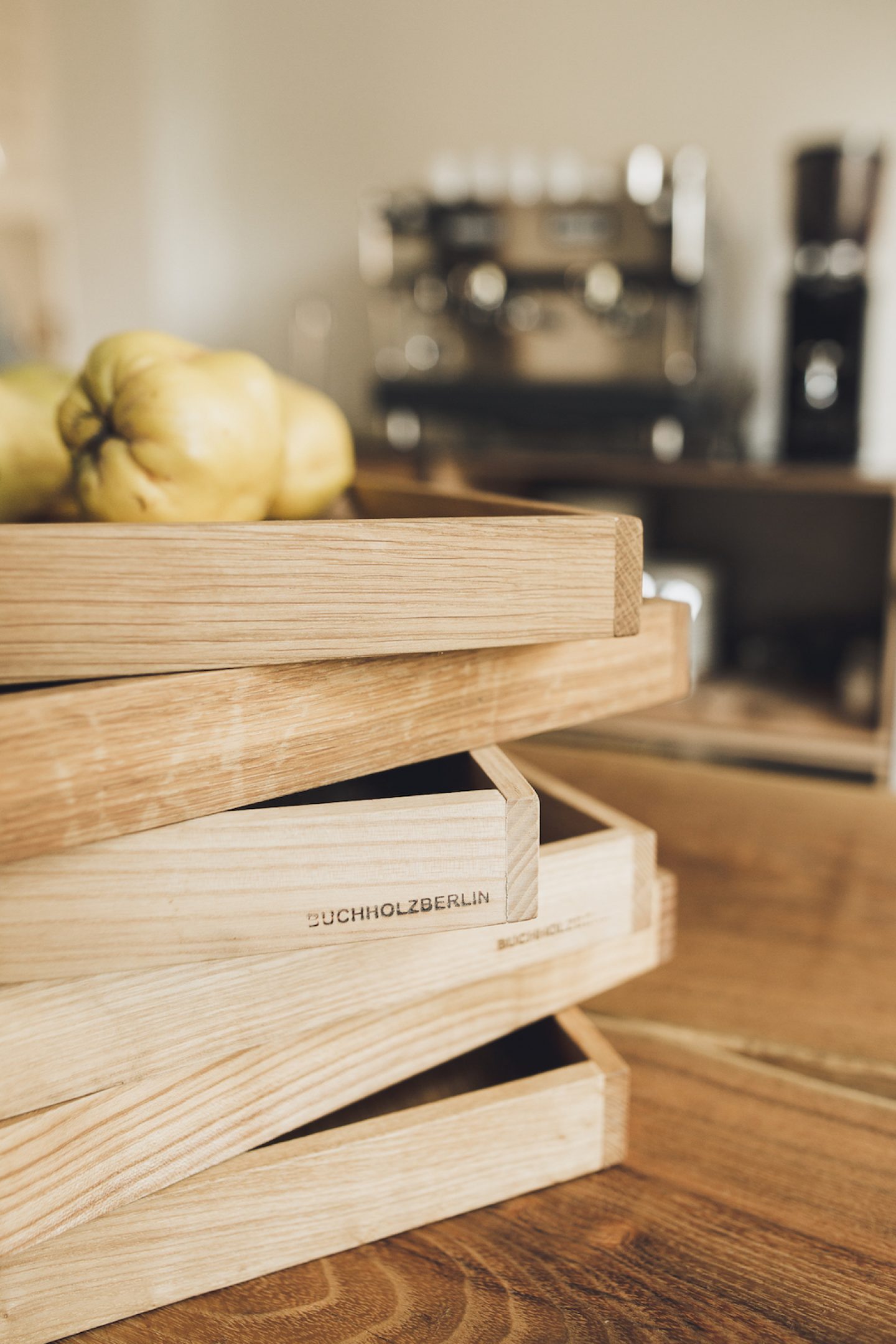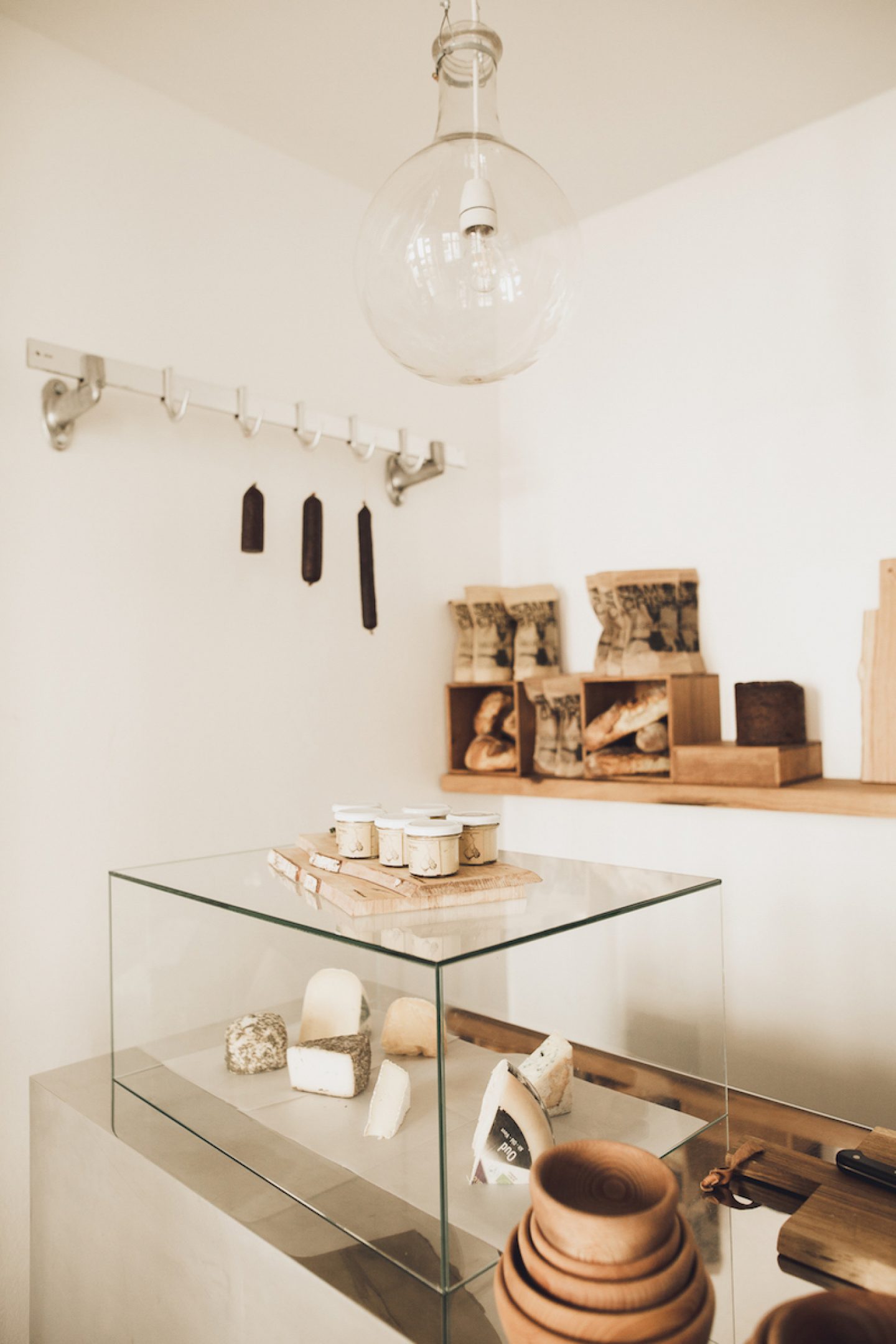 Can you talk a bit about who's behind BUCHHOLZBERLIN, the design studio, and how everything started?
Katja Buchholz: BUCHHOLZBERLIN was founded in 2006. Everything started when my husband, Alex, and I still lived on Münzstraße in Mitte. For years, there was a construction site in front of our building. One day, we just decided to take some of the wood home with us to build a table. We always wanted to own a beautiful table, but couldn't find one on the market we liked. "We always wanted to own a beautiful table, but couldn't find one on the market we liked." So we carried all the wood up to our seventh floor and built our first table on the balcony much to the joy of our neighbors. Our friends liked it as well and we started to make more and more tables. Then, through word of mouth, some great people like Oliver Jahn, Herbert Grönemeyer and others took notice of it… today, we are established as high-quality manufacturers using regional and environmental friendly material.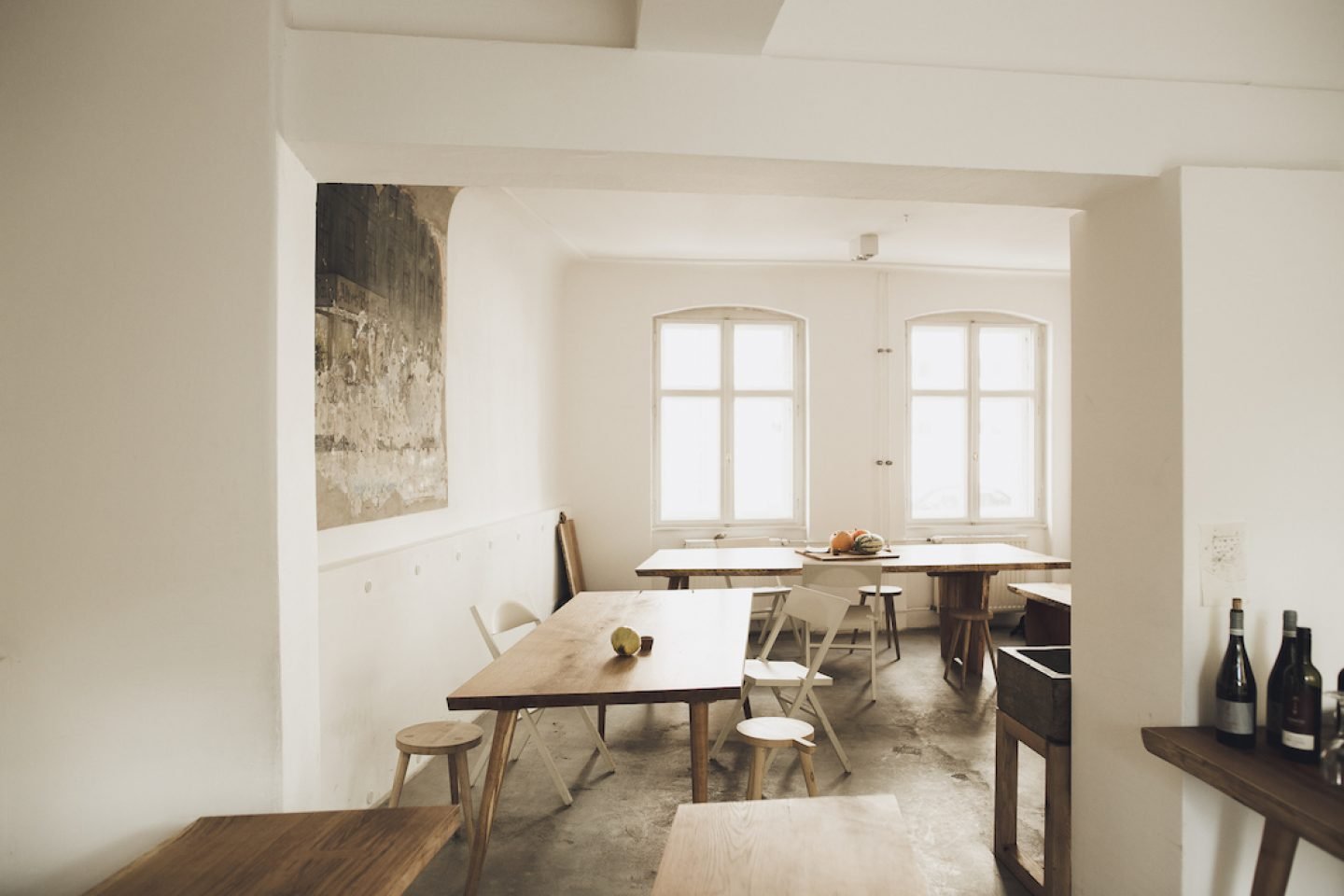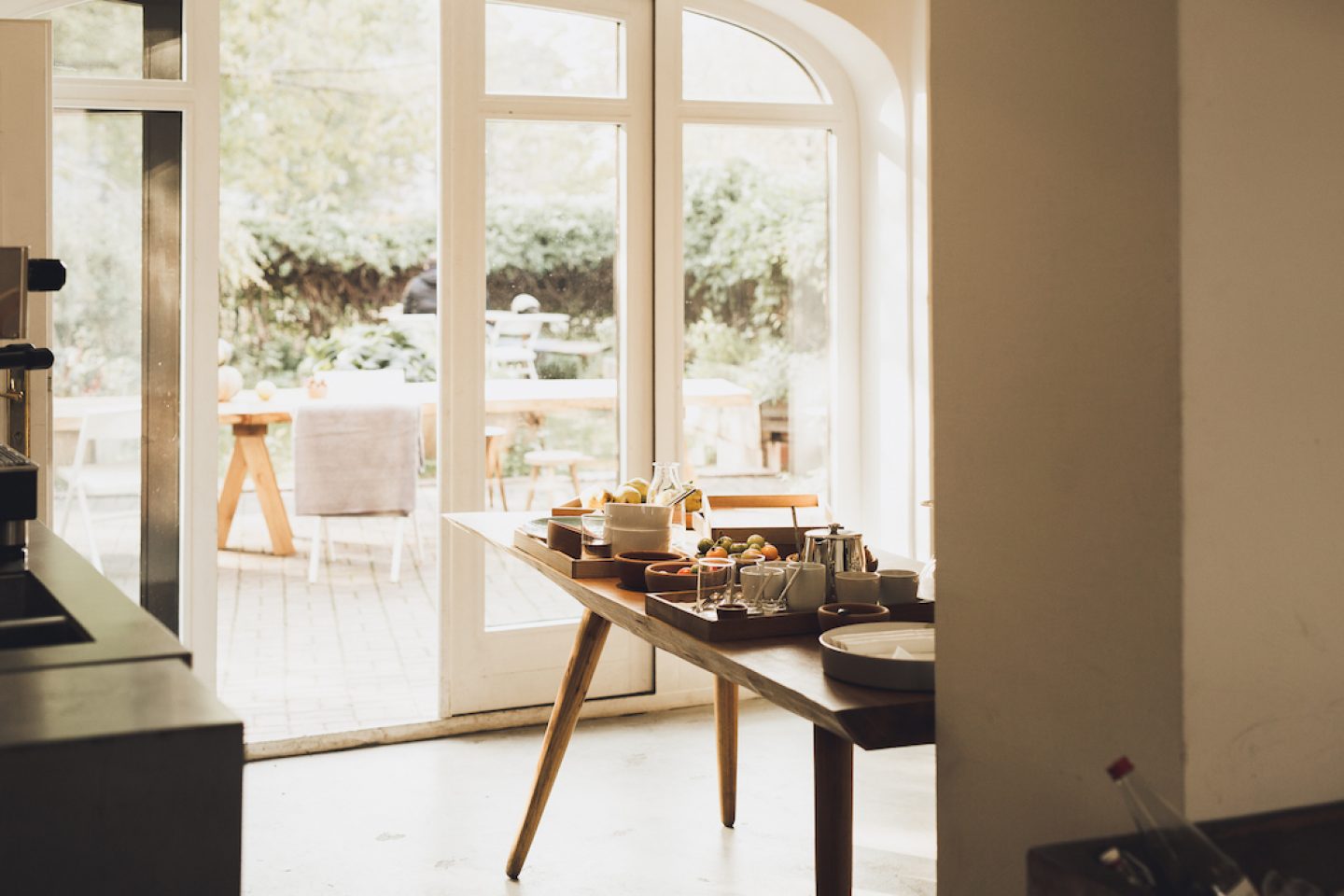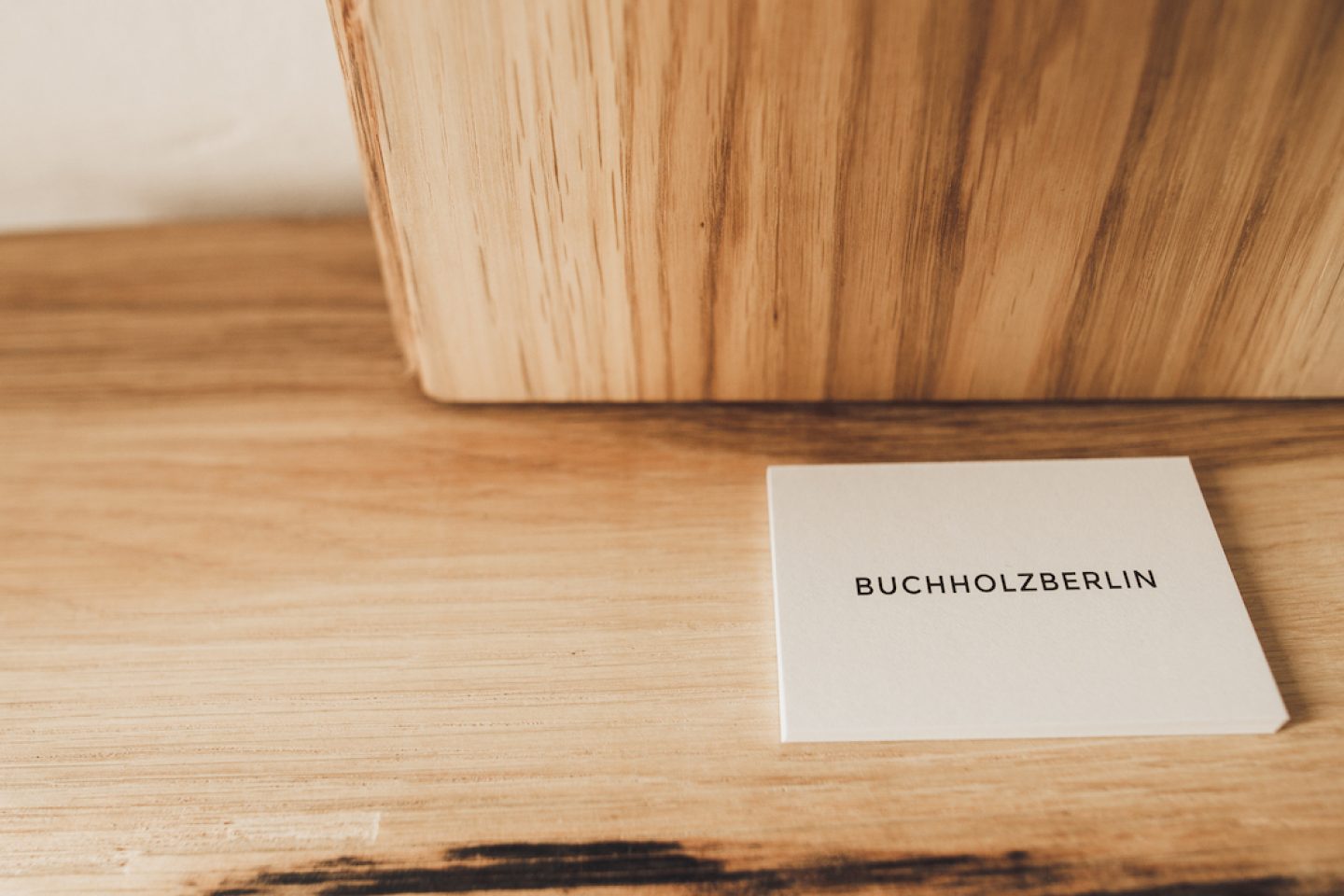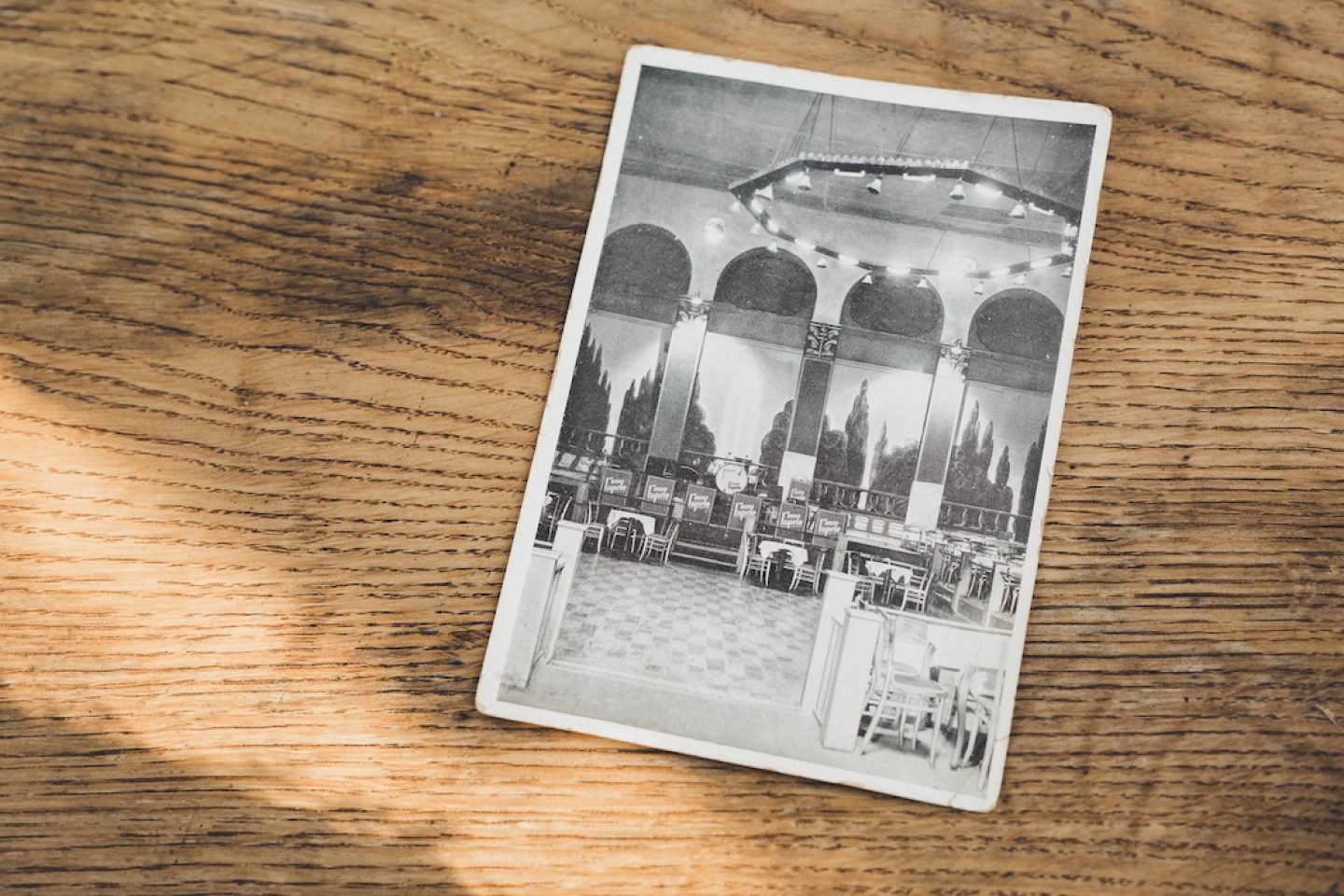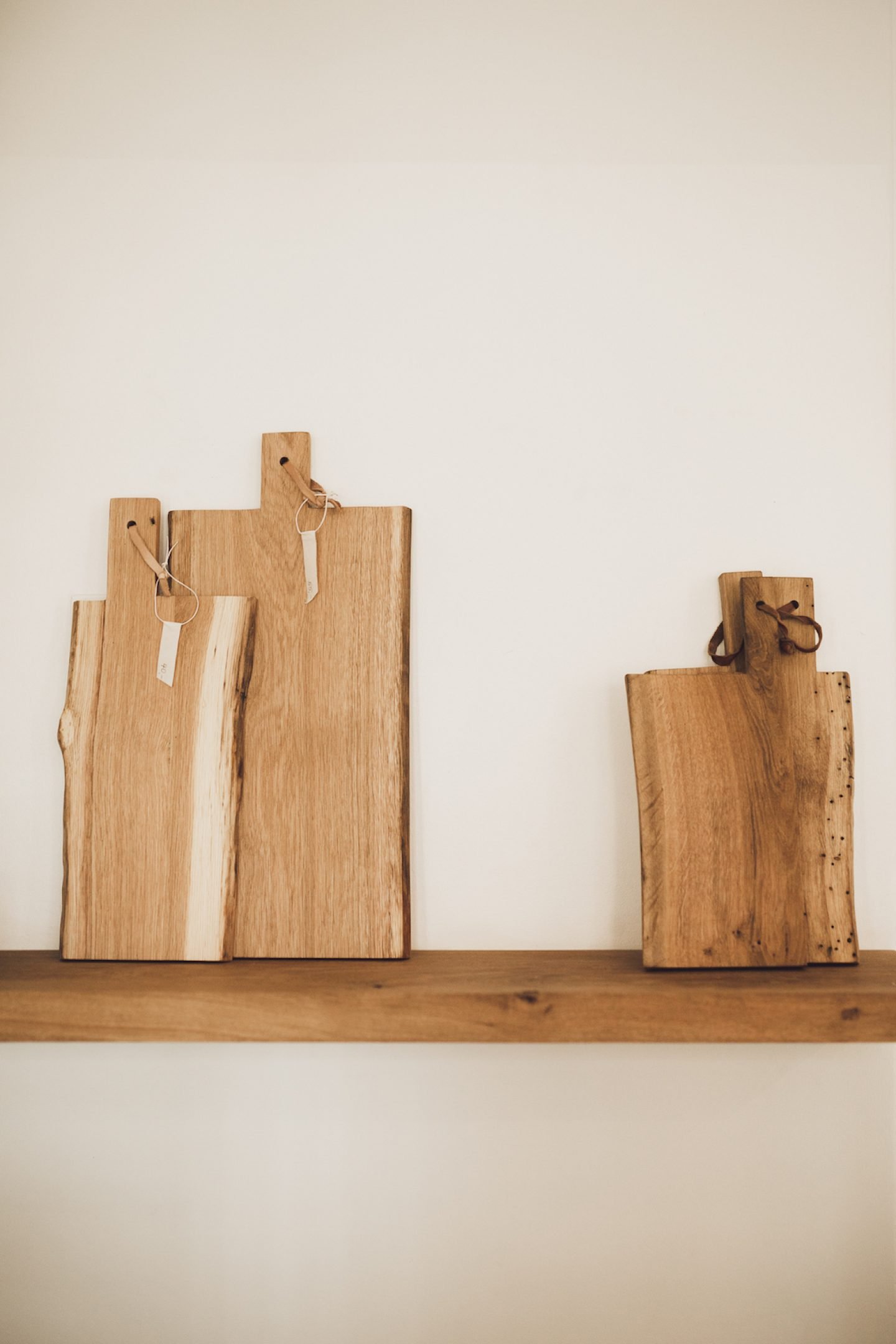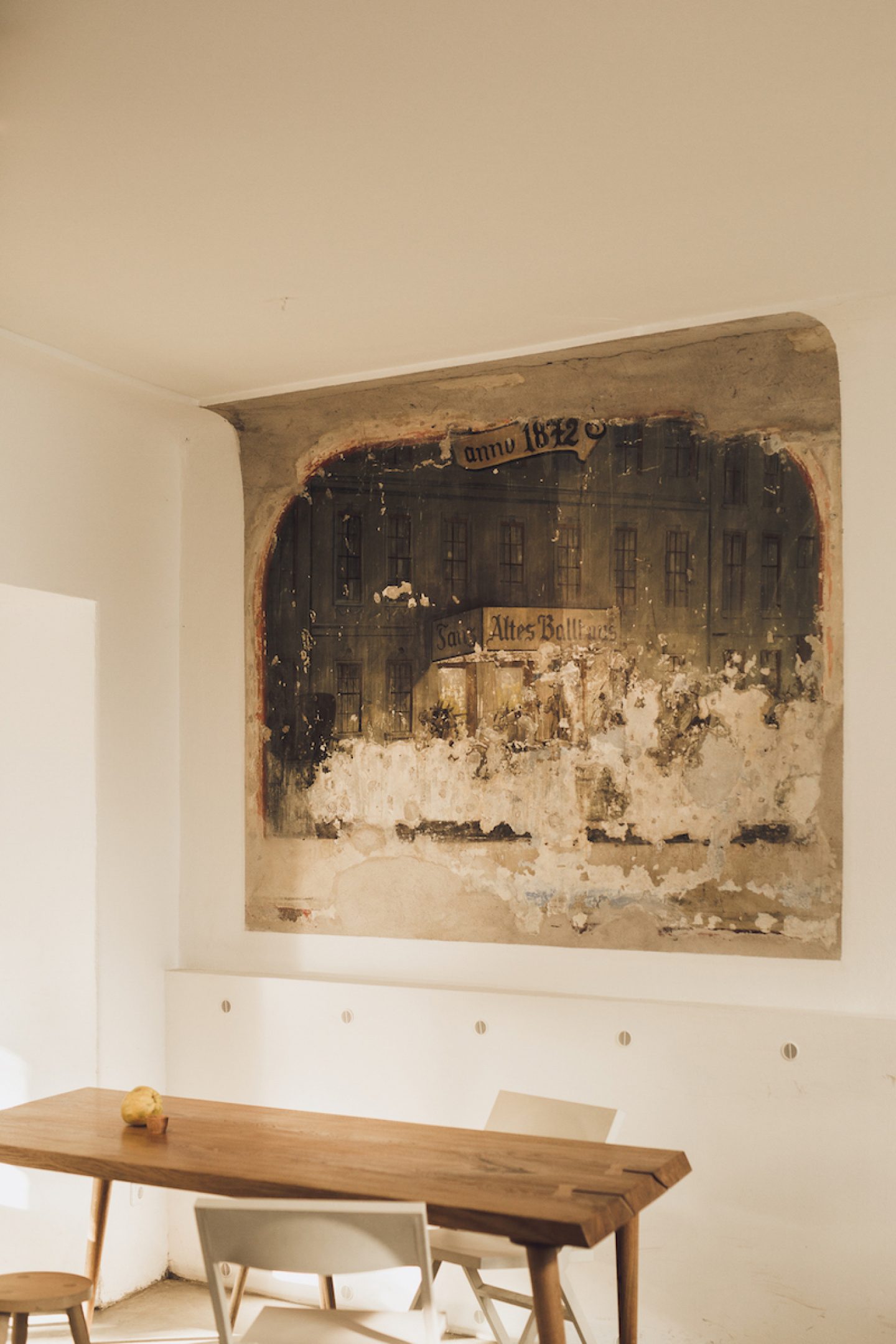 As a design studio, how did you come up with the idea of opening your own café?
Katja Buchholz: That's a long story [laughs]. We've been friends with Maren Thimm, who also runs the restaurants Lokal and Kantine, since childhood. Alex and I always knew that we didn't only want a showroom for our products. And we also knew that Maren and Gary Hoopengardner, the chef behind Lokal and Kantine, were interested in creating another space where they could focus more on the guests and where the food would be even more local. When we found this place, it was clear that all the four of us wanted to do this together.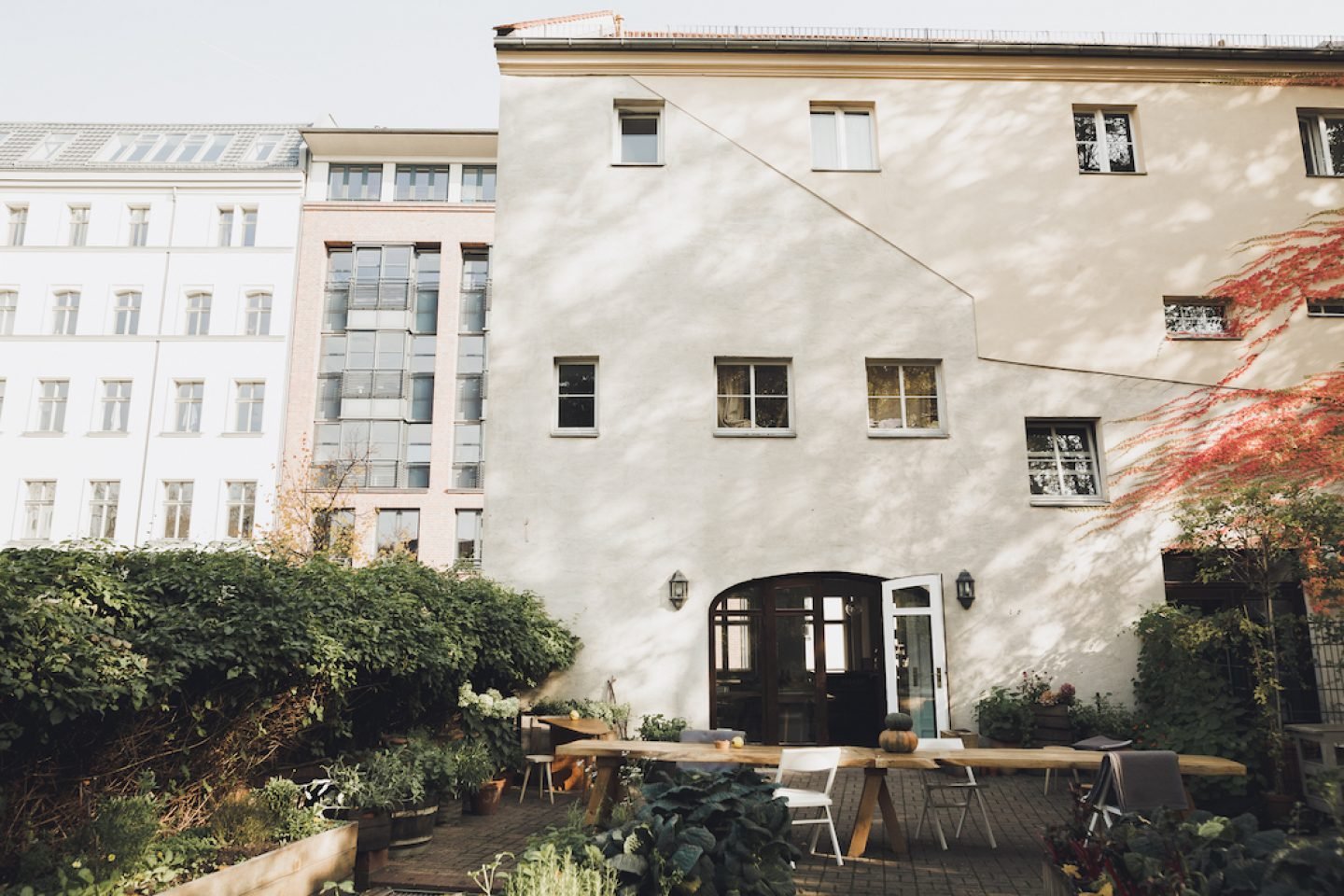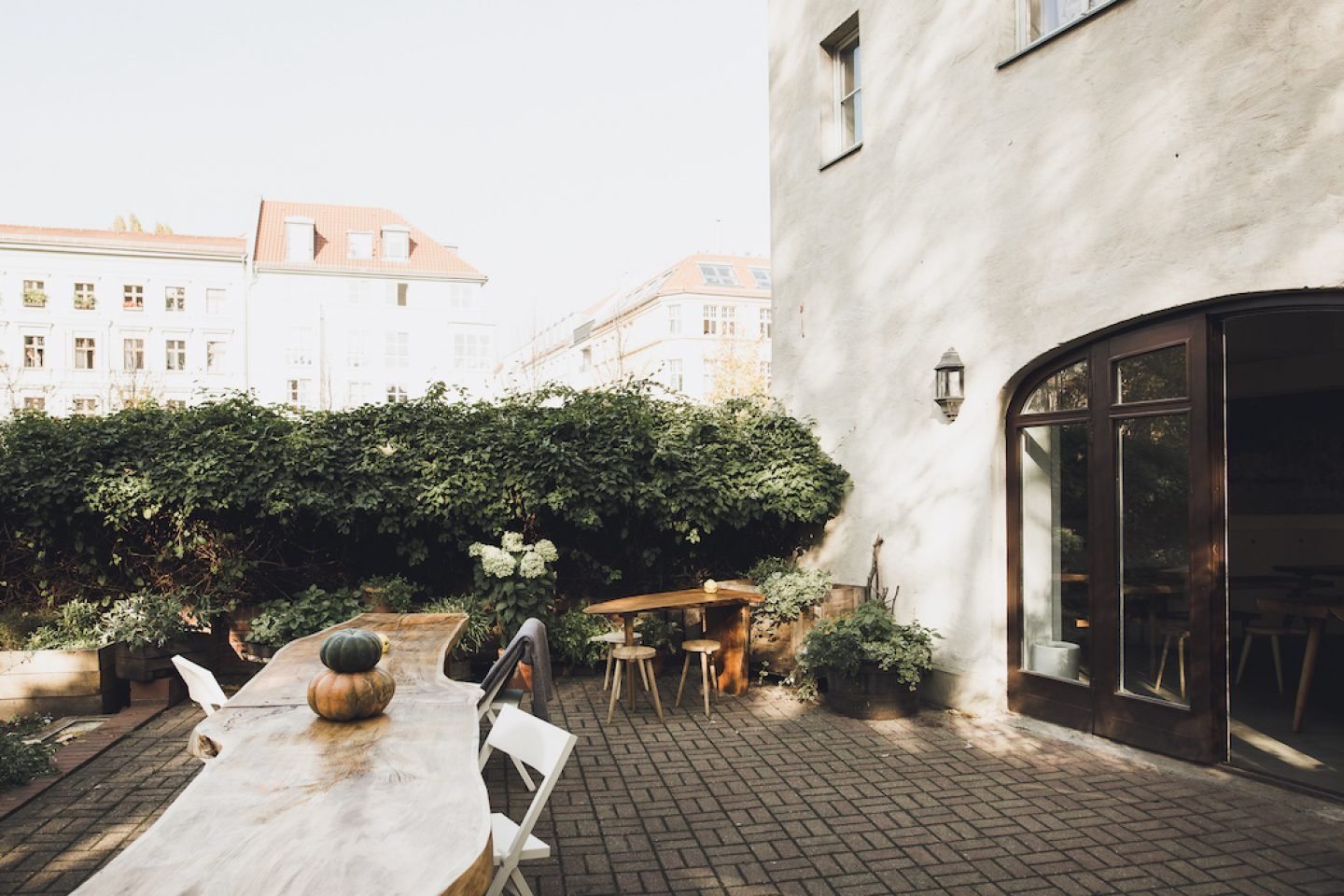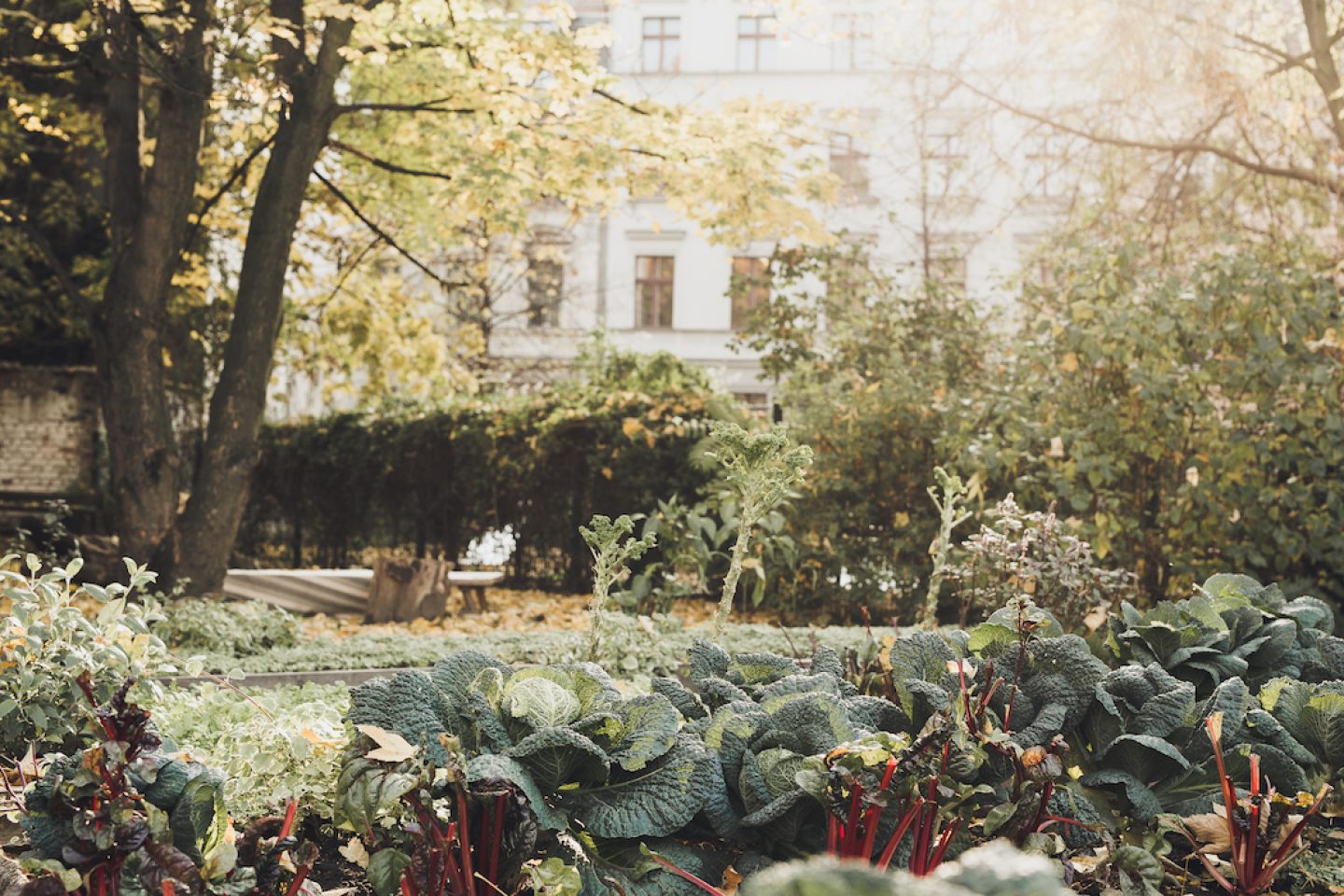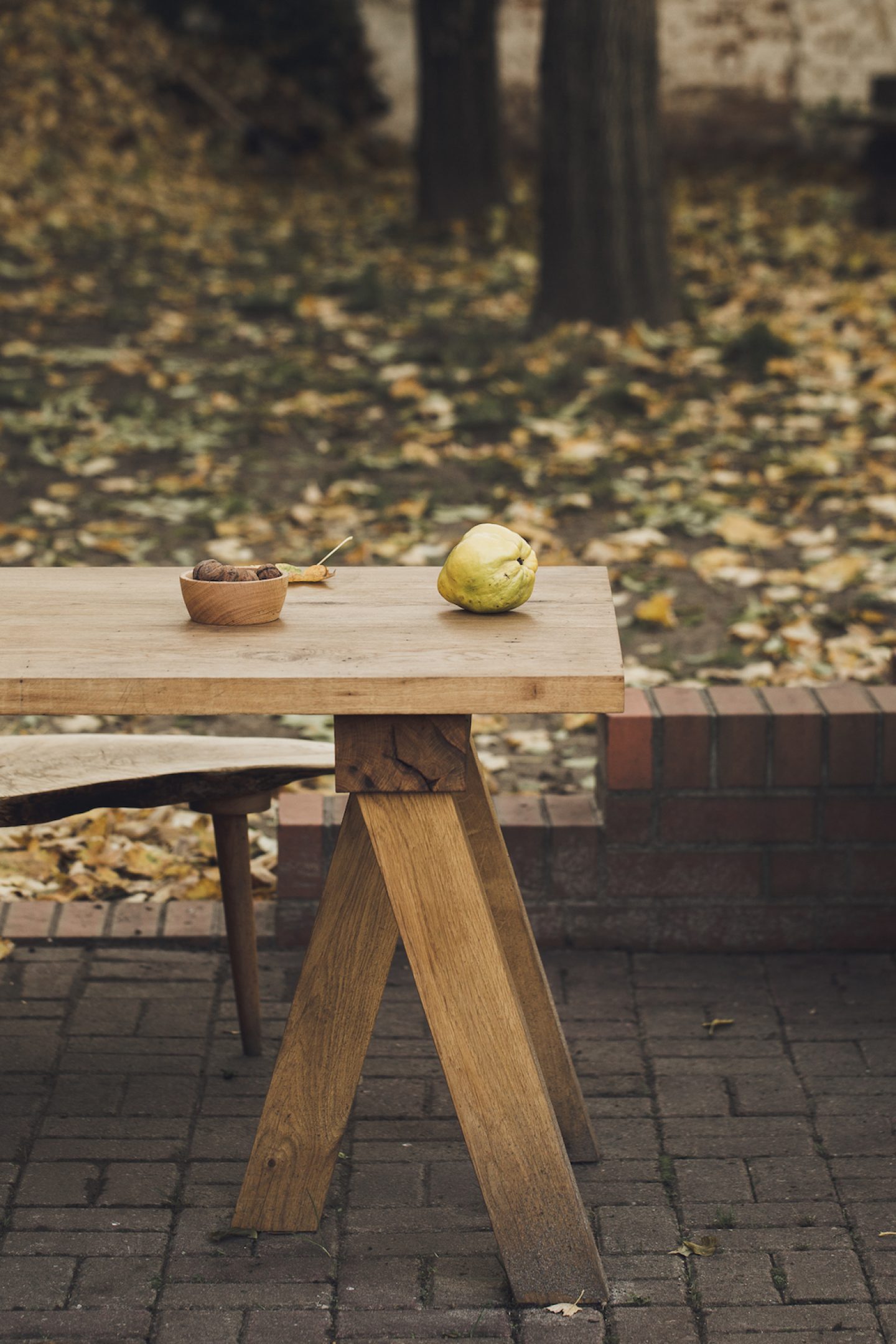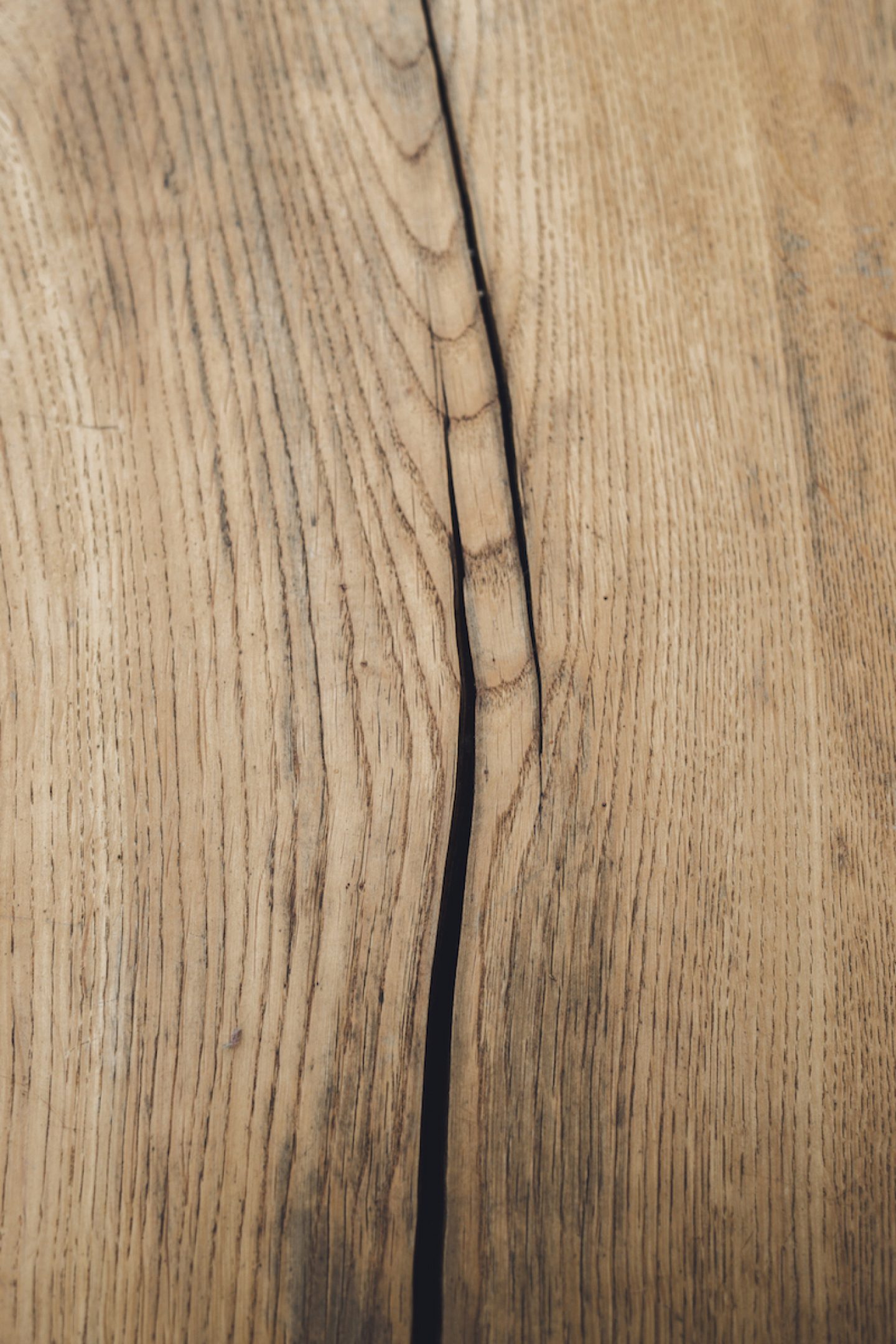 What was occupying the building before?
Katja Buchholz: Before, the building was empty for almost ten years. At least that's what people told us, who, like us, always pressed their noses against the window. About a year ago, my husband stood in front of this building again, when suddenly a nice lady approached him and asked, "Can I help you?" It turned out that she was the owner. She spends most of her time in LA,  but came to Berlin about once a year. My husband then told her about the idea we had for this space, and the conversations went back and forth for about half a year. We also found out why she had been so sentimental about this space: the property used to belong to her family.
"This building is only the entrance hall of what used to be a ballroom building refurbished by Schinkel. "
The space could accommodate up to 1000 people and her mother participated in aquatic ballet. In 1967, the building, like many others in the former GDR, was demolished. Now, she comes more often to Berlin and also enjoys sitting in the garden. Piece by piece, the whole story of the place comes together.
It's actually the oldest building in this area in Mitte called Scheunenviertel. Even before the building was used as one of Berlin's first ballhouses Schinkel ballhaus, in 1870, it used to be a tabagerie. People could buy pipes and smoke tobacco. Of course, there was a lot of drinking involved too. After that, Prince Joachim, whom this very street is named after, bought the property and had a small pleasure palace built here, from which he could also visit women through a tunnel.
"In a way, you can really sense the history here. Time seems to stand still."
People who sit here in the garden tell us that they've lost track of time. We also still have two wall paintings here by Kaulbach, who also created a lot of murals on the Museum Island here in Berlin, and we're really proud of them.
What's your design approach?
Katja Buchholz: The aim is to achieve a minimal design so that the focus is on the natural beauty of the wood and its details and patterns. But then again, it's not too set in stone. Right now, we're trying out new things with the tables outside because they need to withstand the changing weather. For the interiors, we can also make more detailed and architectural products.
"Additionally, I've been heavily influenced from all these years of working at Chipperfield Architects to keep things simple, functional and elegant."
What's your approach when deciding on the menu?
Katja Buchholz: We have a small menu and it will stay like this. It's nice because then you don't have to make a lot of decisions [laughs]. Of course, every dish is influenced by the plants and herbs we are growing in our garden. The aim is also to have Gary cook some 4-course-menus starting this fall where he can also talk about where the food comes from. We'd also like to begin producing our own oil by setting up an oil mill in the garden that will be either run by wind or solar power. In addition, the flatbread is made with grounded 'urkorn' grain and we would eventually like to be able to grind it on our own to sell it as flour as an ingredient for baking bread.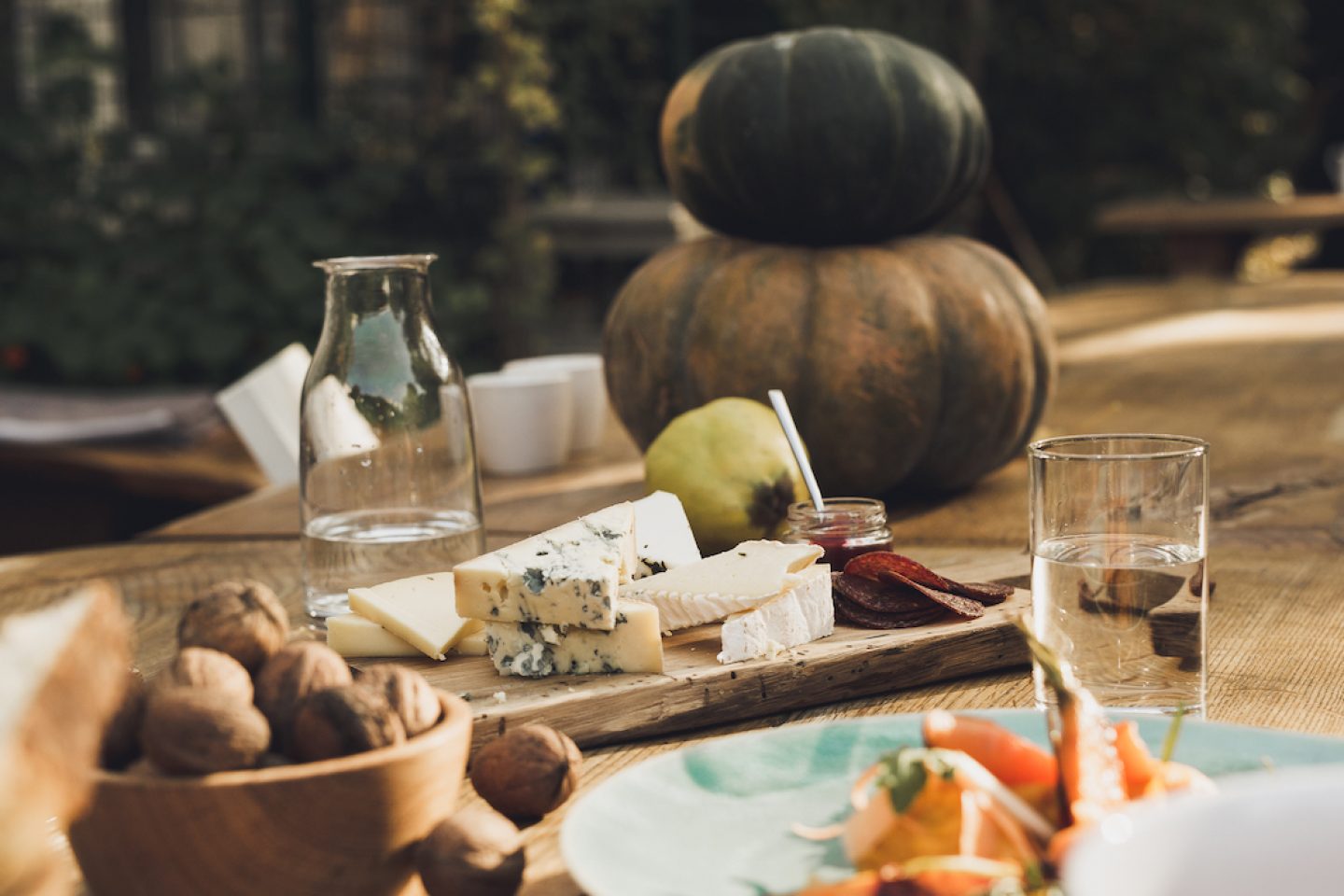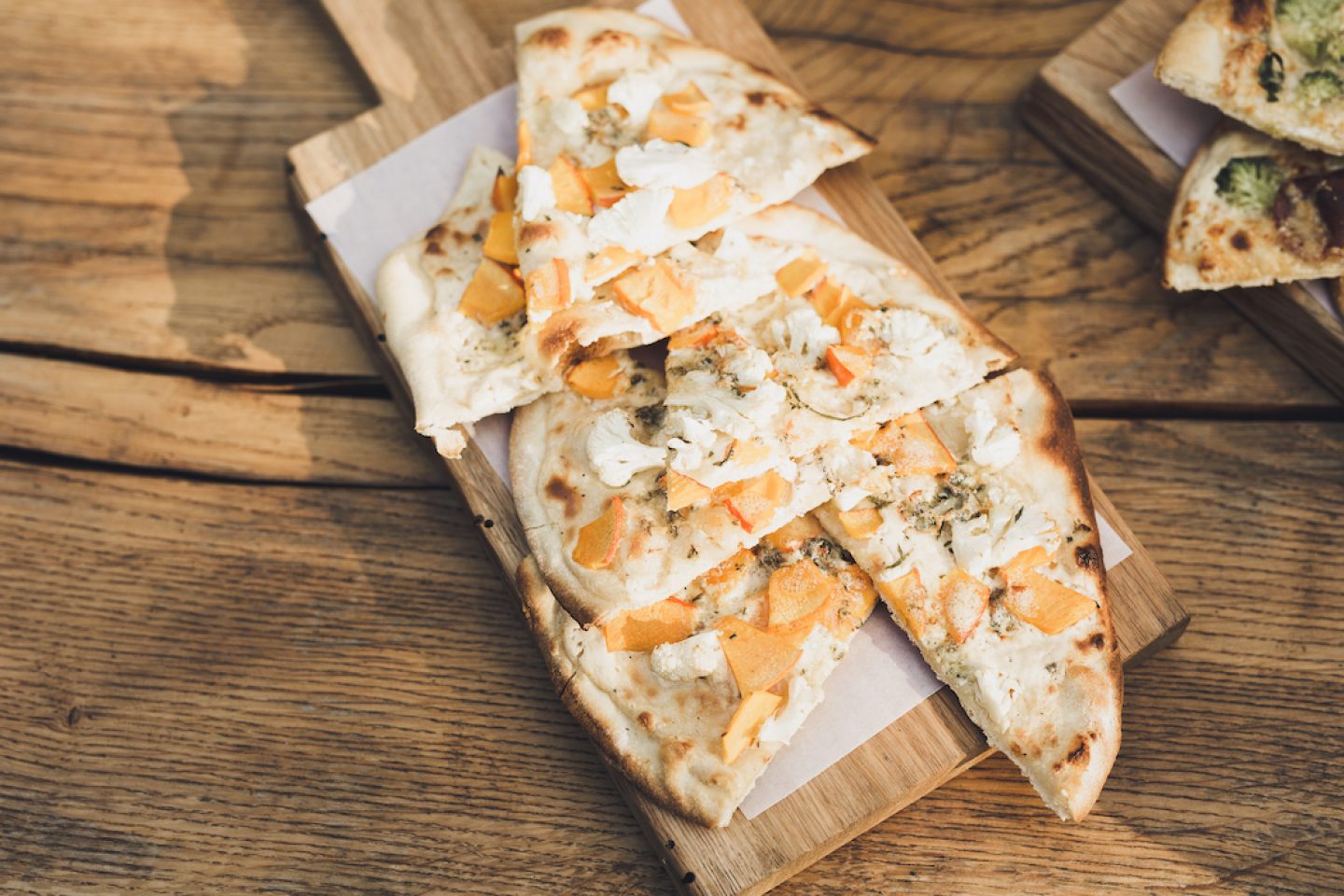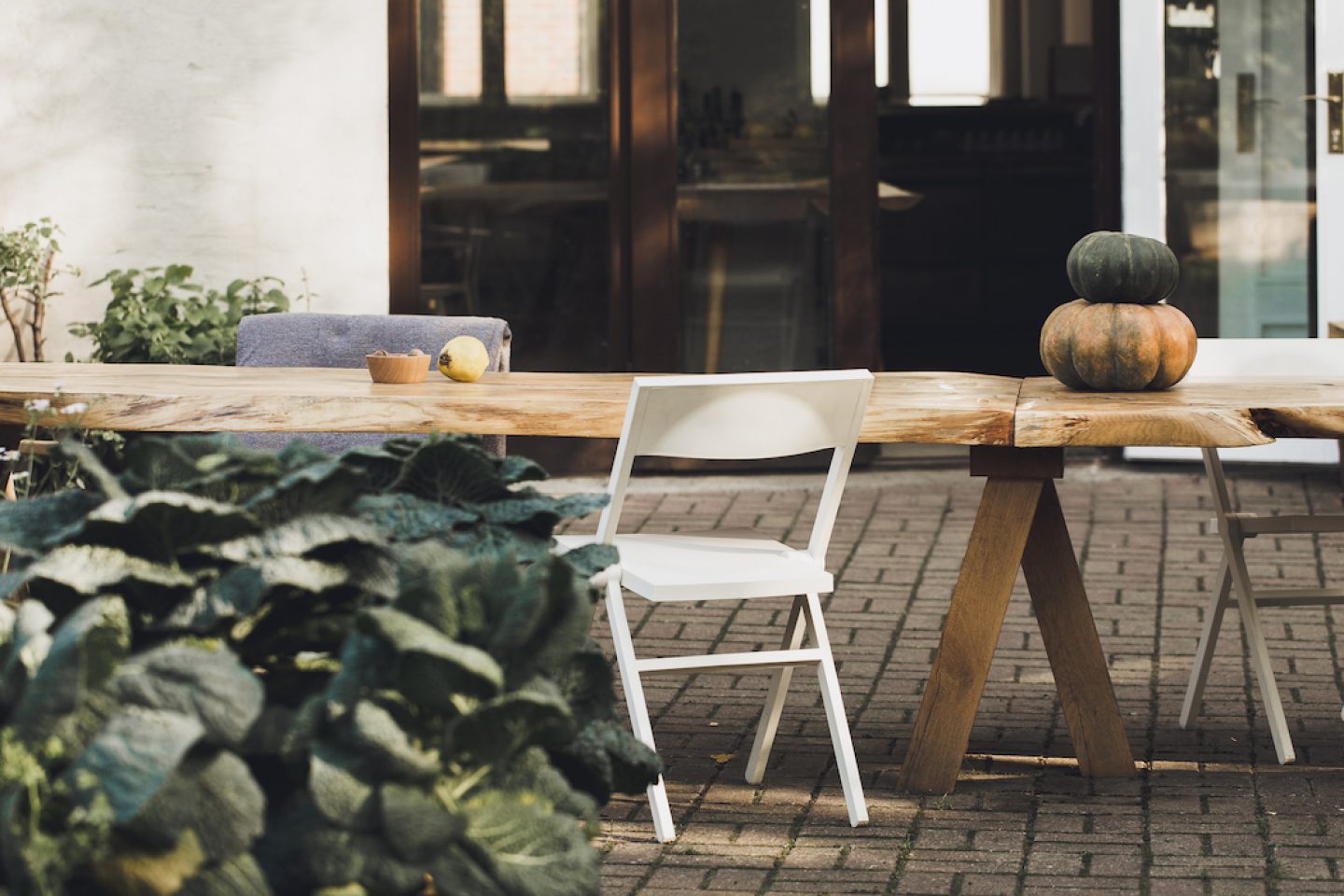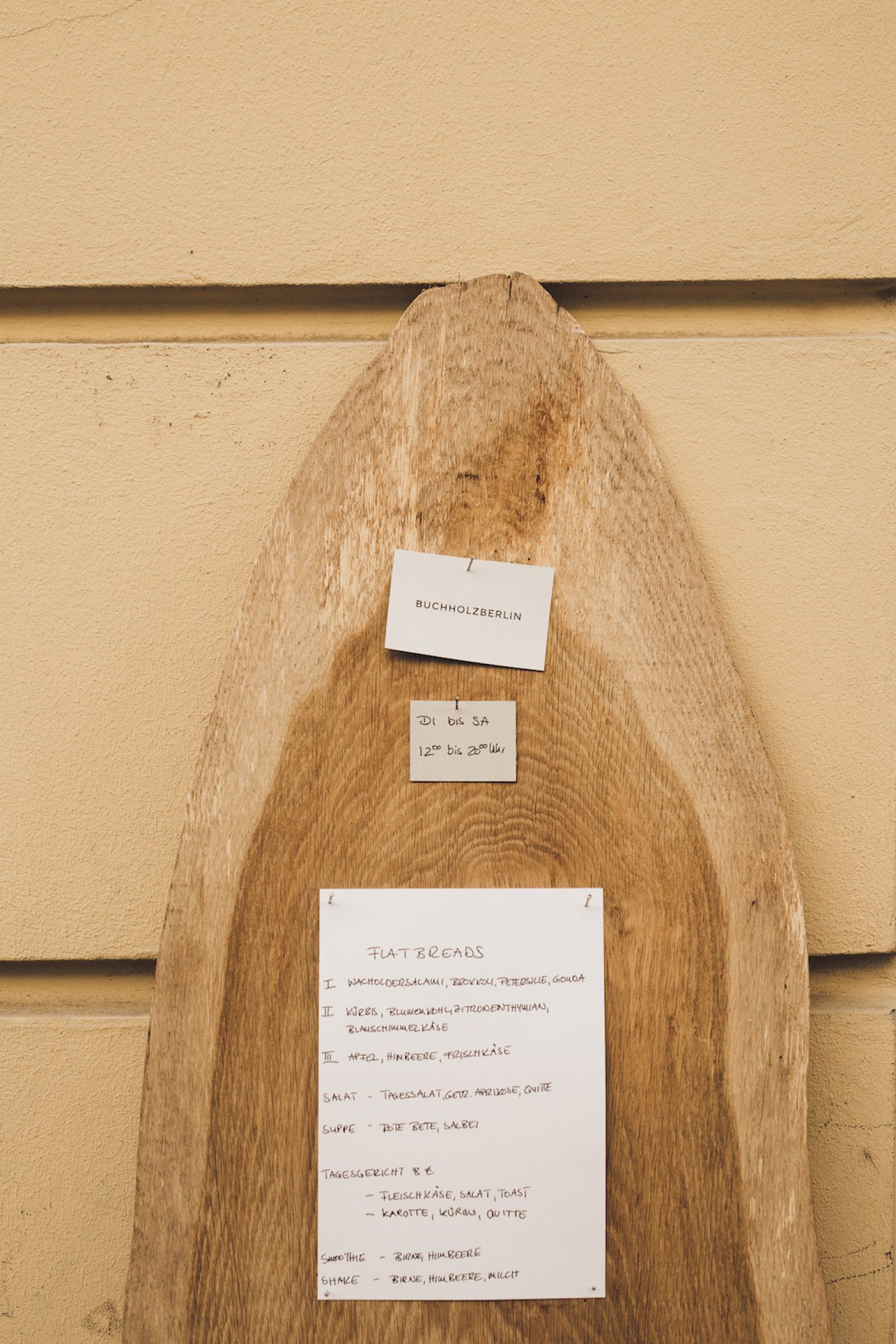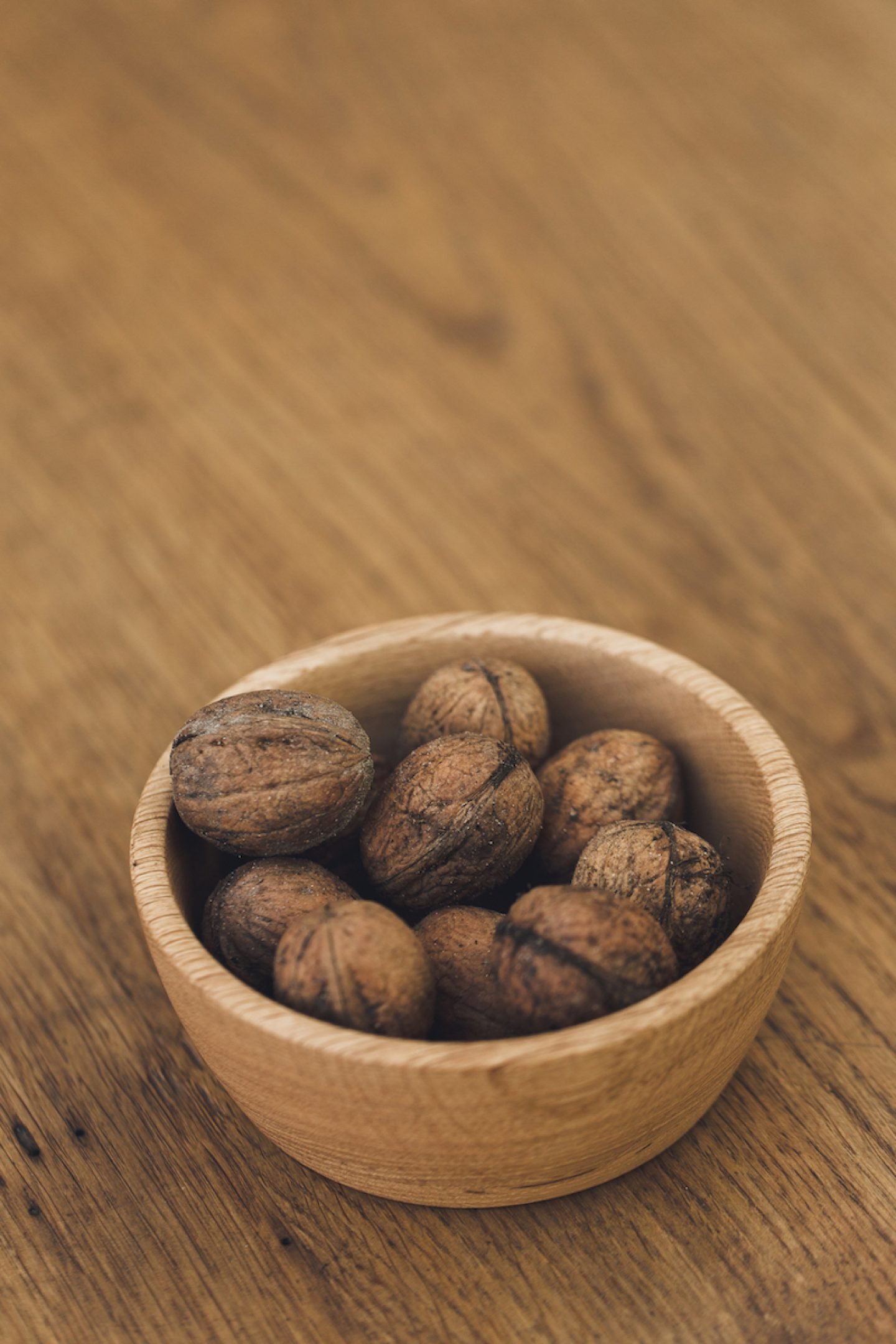 You've included 'Berlin' in your company name – what does the city mean to you?
Katja Buchholz: A lot, it's not easy to put into words [laughs]. Maren, Alex and I all grew up on the outskirts of Berlin. This way, the city has always been like an island to us. "When the wall came down, what better place to be in than Berlin?" When the wall came down, what better place to be in than Berlin? It was really great to experience everything that came with it. It was just completely different, everything was grey and run-down and there were parties everywhere. Especially when you studied architecture, like me, it was one of the best places to be if you were interested in new buildings and such. Unlike Munich or Hamburg, Berlin has always been a place where you could achieve everything with nearly nothing "Berlin has always been a place where you could achieve everything with nearly nothing"and where a lot of creatives and great people come together. Maybe this is also why I've never been away for too long and always came back.
What's next?
Katja Buchholz: In the next few weeks, we're going to open our 'Late Night Shopping', a shop for local specialties next door. So you can try and buy furniture, accessories and regional food until midnight. This includes everything from meat and milk to homemade bread, butter and wine. And of course, also our own wooden products like tables, stools and cutting boards.
Ingredients (serves 5):
500 g einkorn wheat flour
15 g fresh yeast
1 pinch of salt
1 pinch of sugar
250 g lukewarm water
Method:
Stir the fresh yeast into the lukewarm water and let it sit for about 20 minutes. Mix the flour with the salt and sugar. Gradually stir the yeast and water into the flour mixture. Knead the dough for about 5 minutes until it's smooth. Use a rolling pin to flatten the dough. Add toppings as you like and bake it in the oven until crispy.
_