Berlin is usually a destination for those looking to tap into its creative energy and diverse nightlife, but it can also be a good place for those looking for some solitude in nature. In the eastern part of city, on the river Spree, sits a secluded modern houseboat surrounded by still waters and wavering trees.
Inside, the minimal space features floor-to-ceiling glass windows, concrete surfaces and wooden touches. From the bedroom, there's a striking view of greenery that resembles an impressionist painting peppered with floating swans and tiny buildings in the distance. In the summer, the boat is a peaceful retreat for guests, while in the winter, it's a popular place to spend New Year's Eve, says owner Chris Laugsch, who runs a vacation rental company with his brother. We paid a visit to the charming houseboat and spoke to Laugsch about how he found the boat, its location and why the modern houseboat is a good alternative to hotels…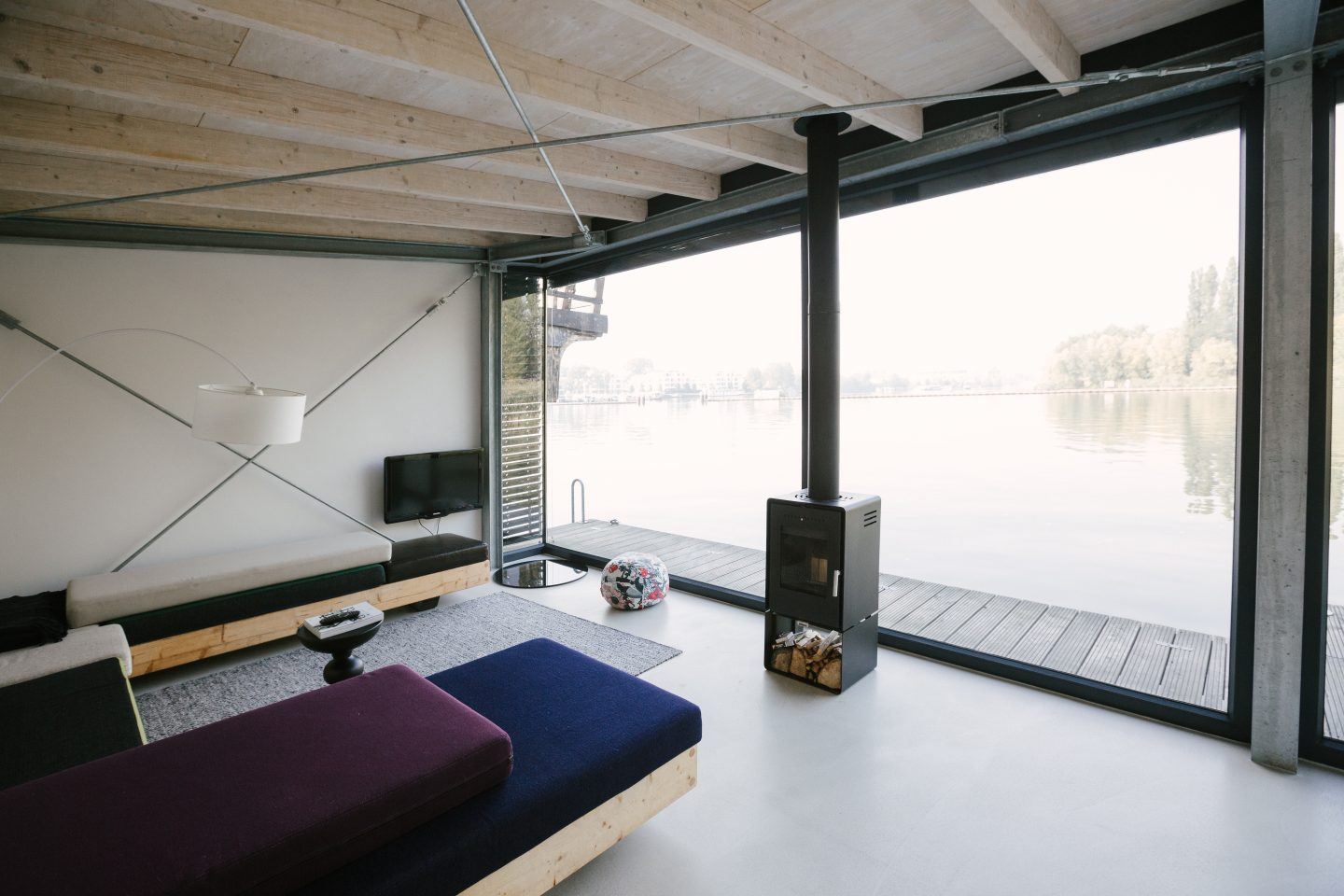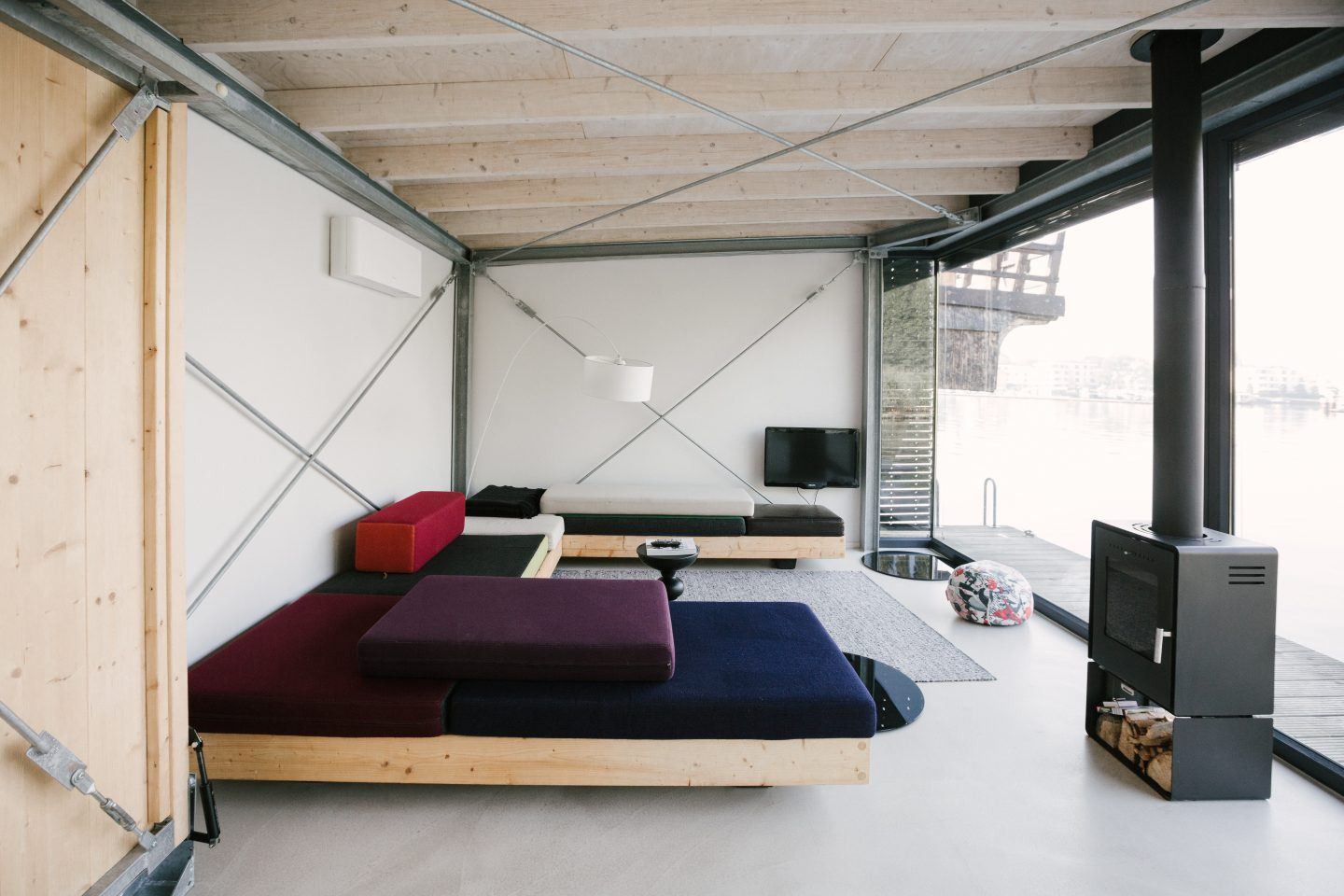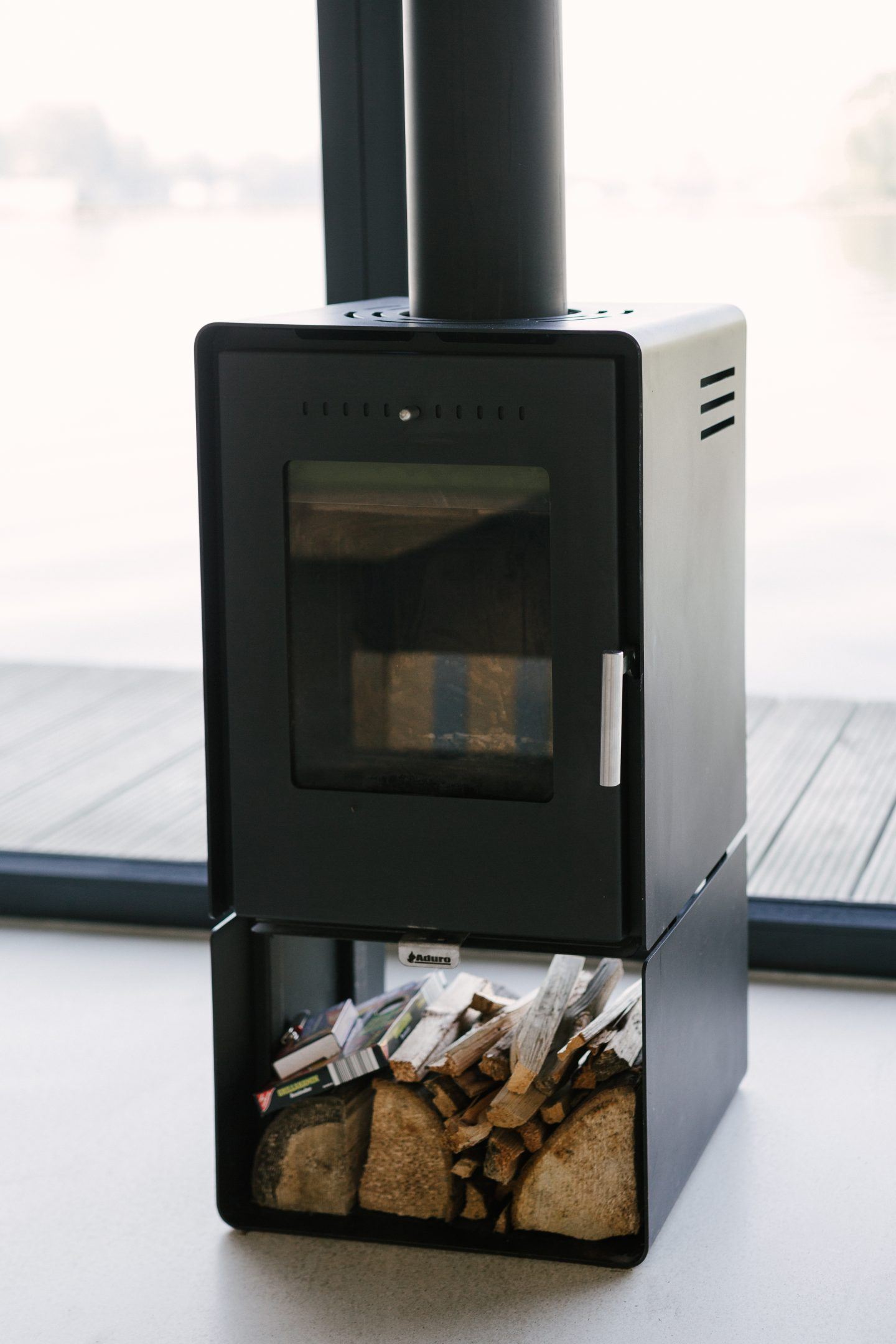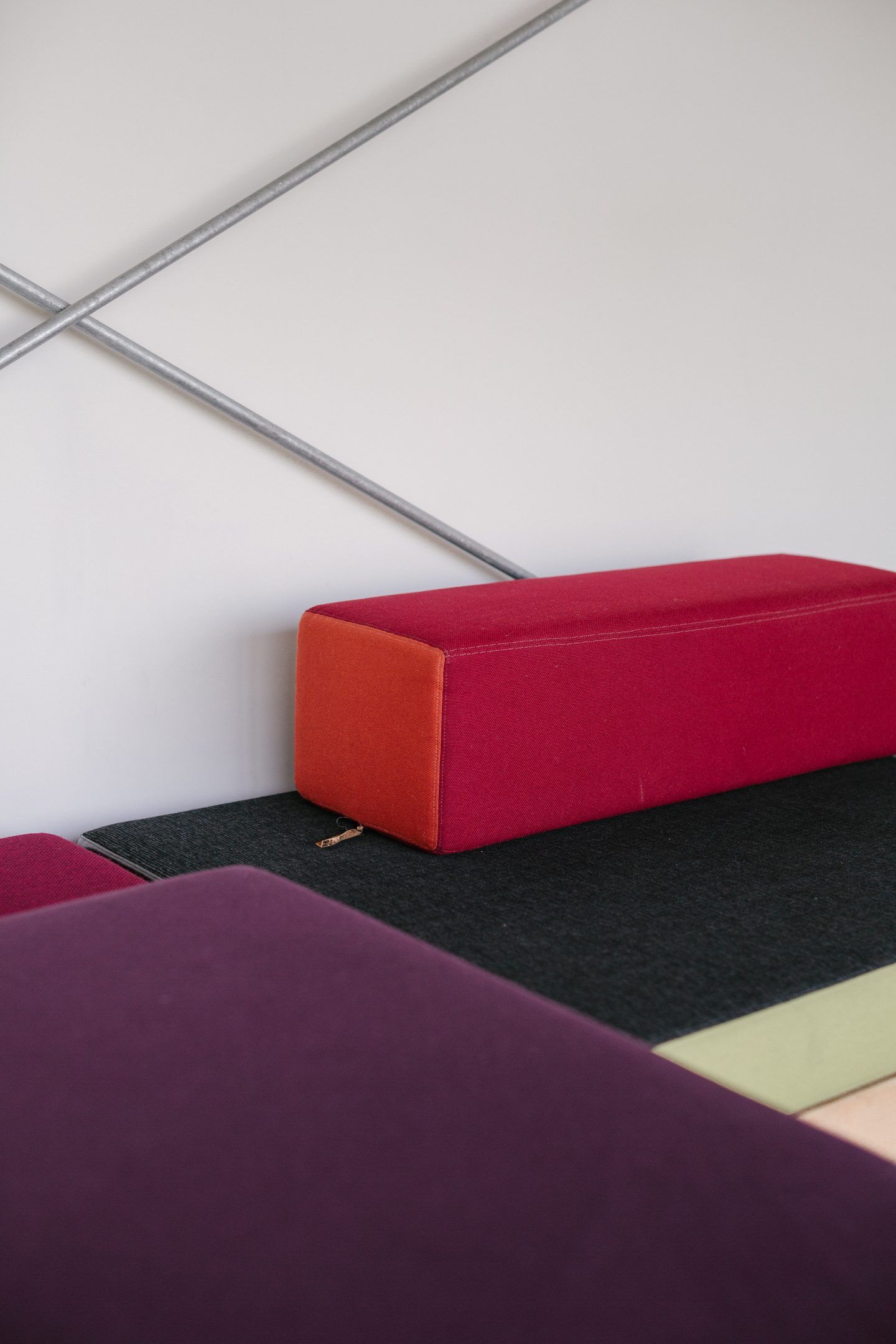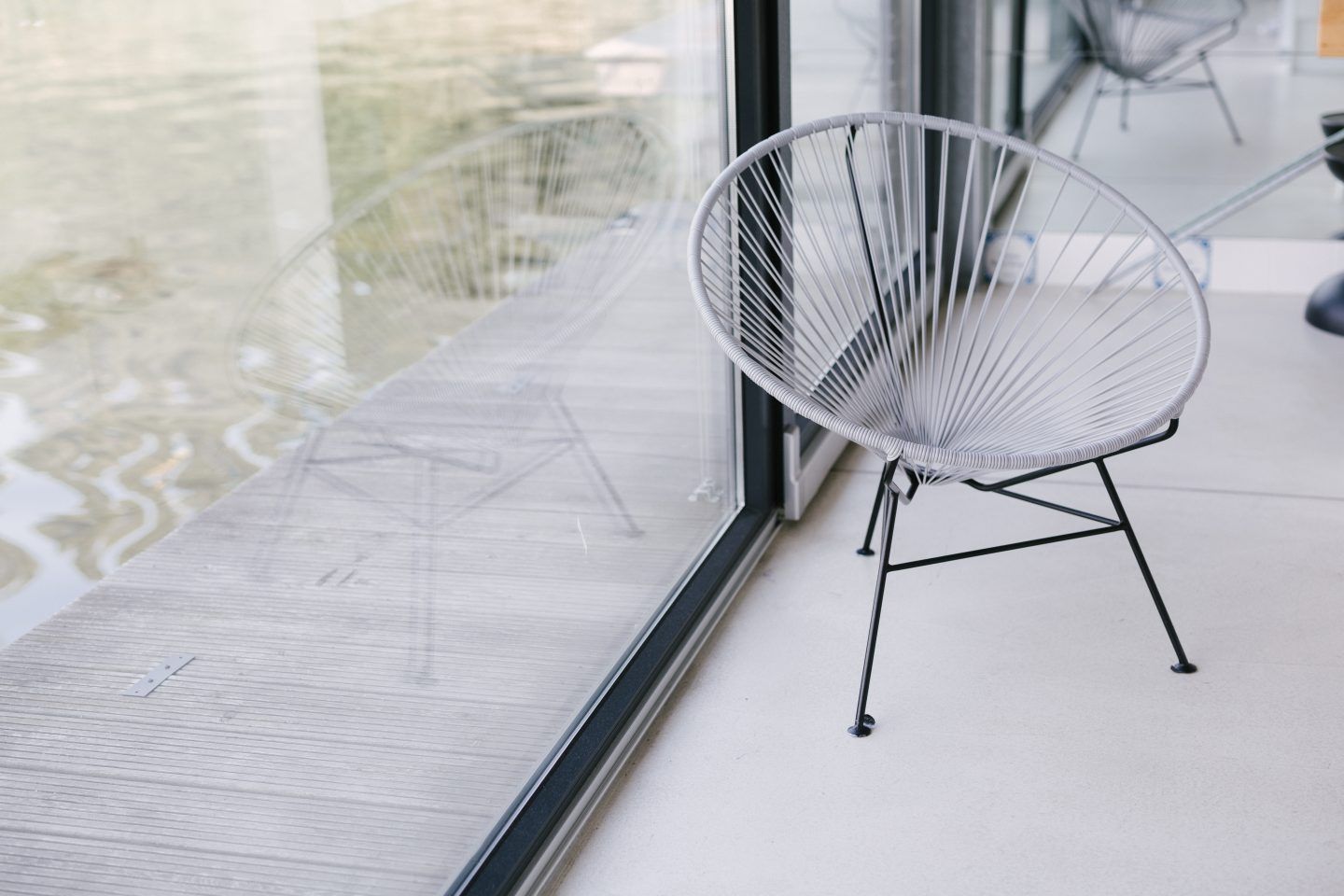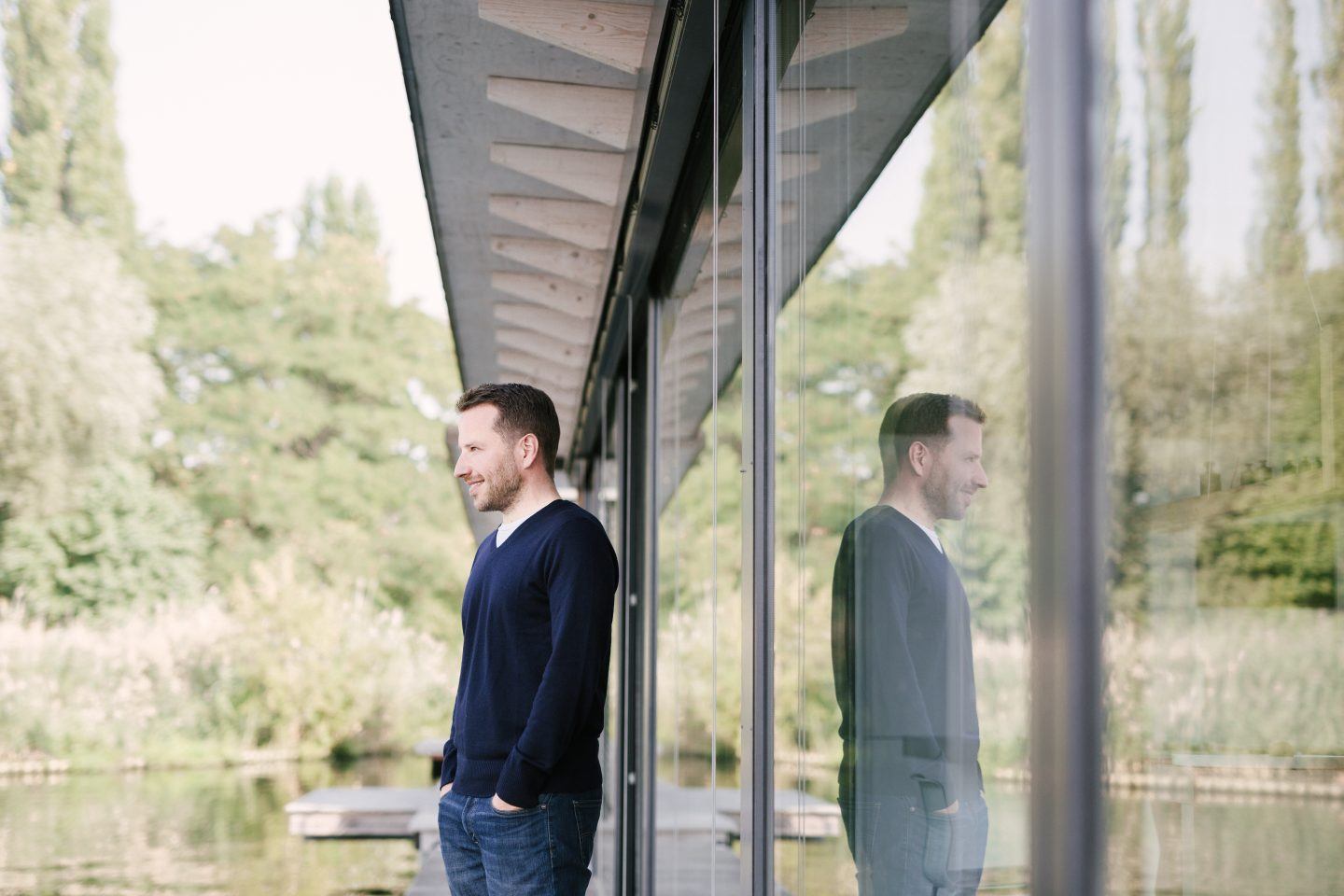 How did you come across the houseboat and why did you buy the boat for your vacation rental company?
Chris Laugsch: It was really by accident. Since our main job is Welcome Beyond, where we represent a number of really beautiful properties around the world, we were always looking for our own project. Then we found this, and after a couple of minutes on the boat, we thought, "This is it." Sometimes we also use it ourselves, but not as much as we'd like.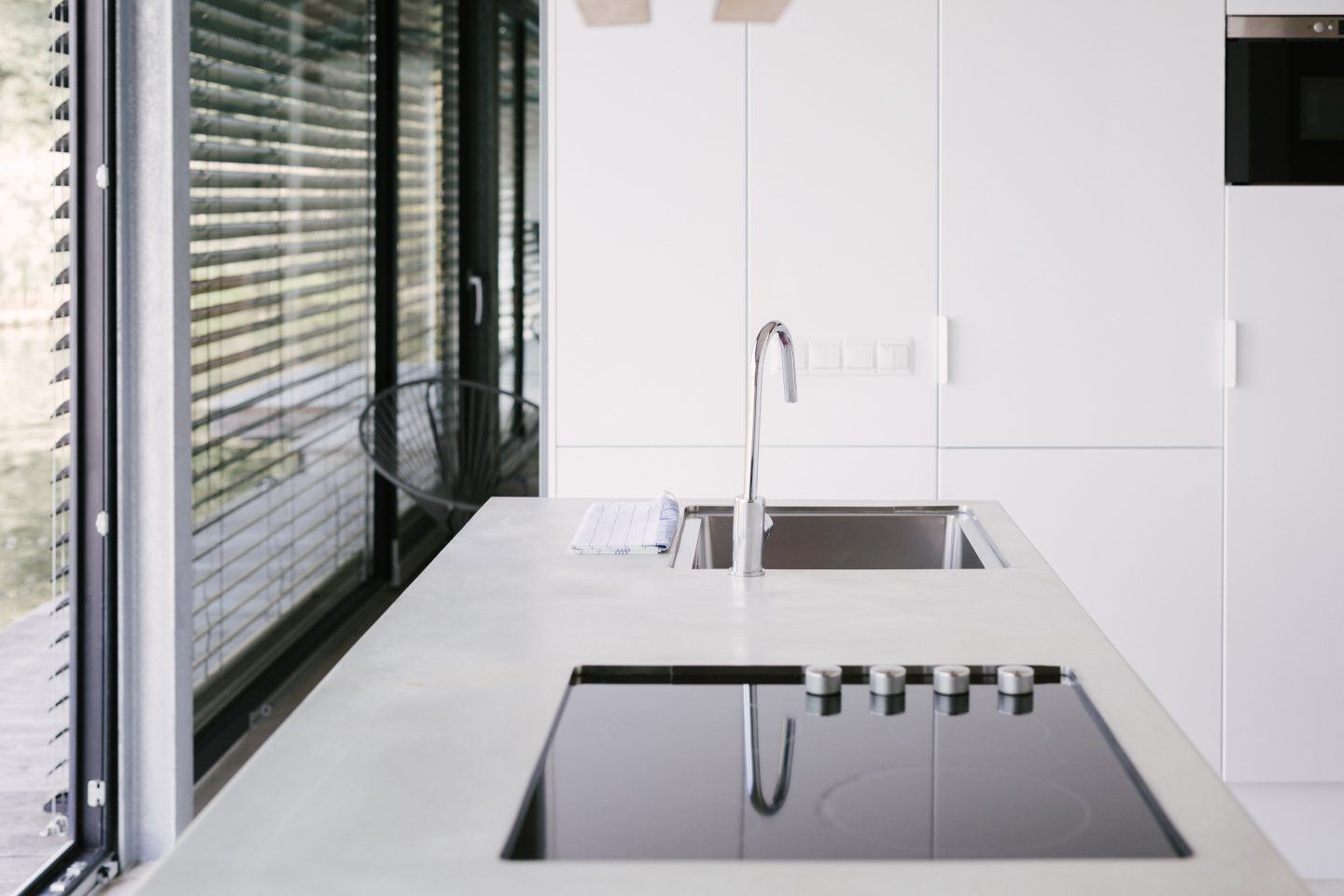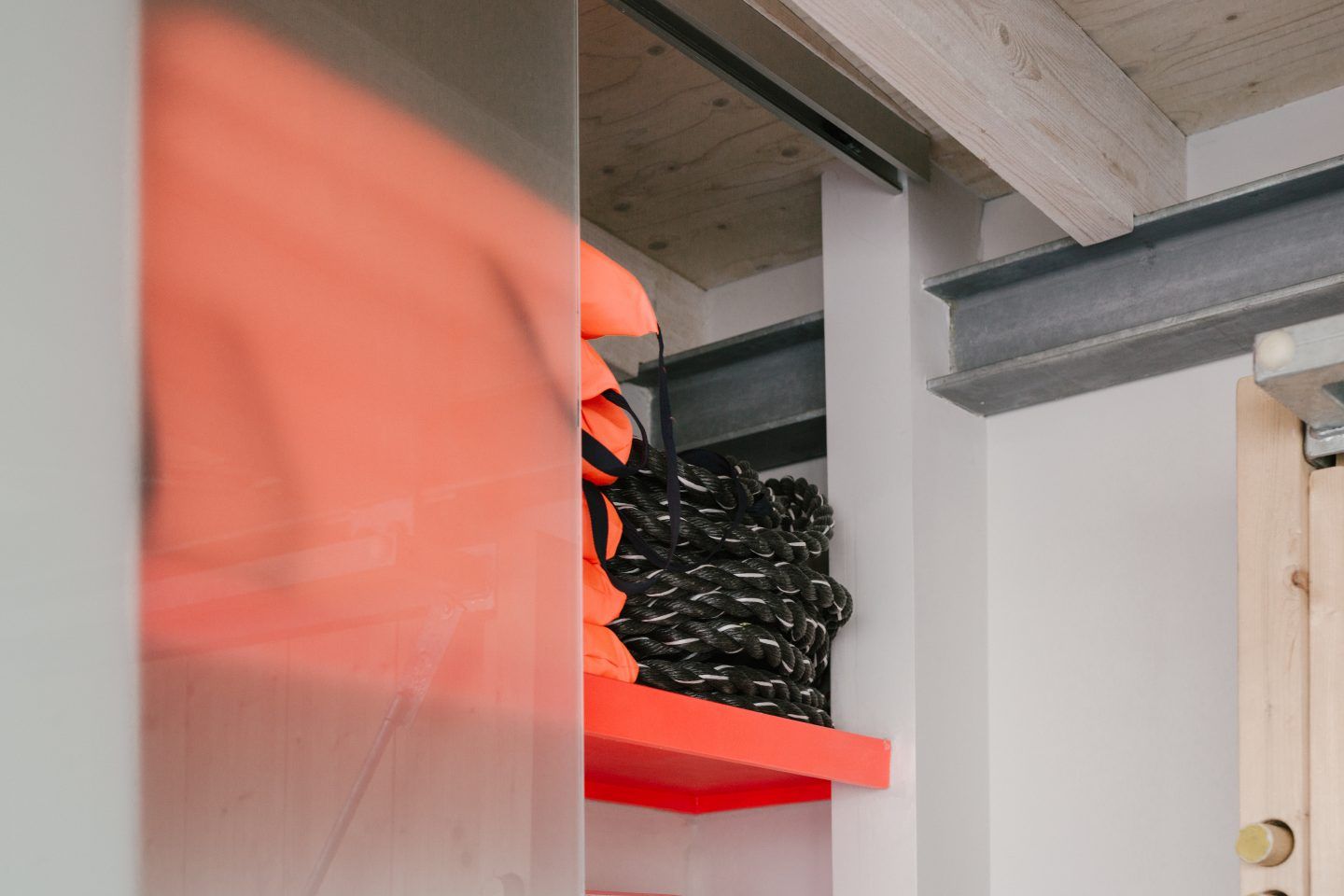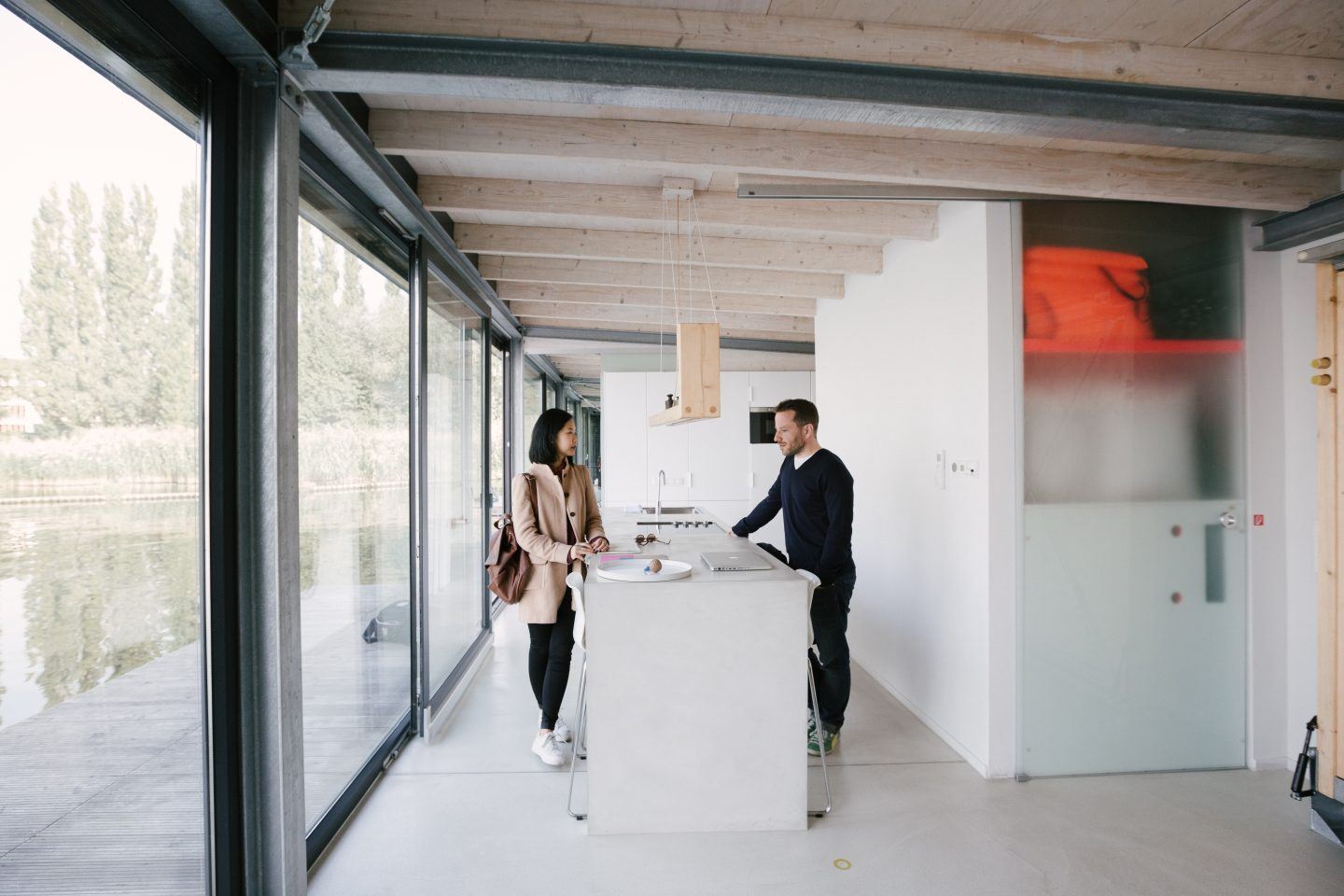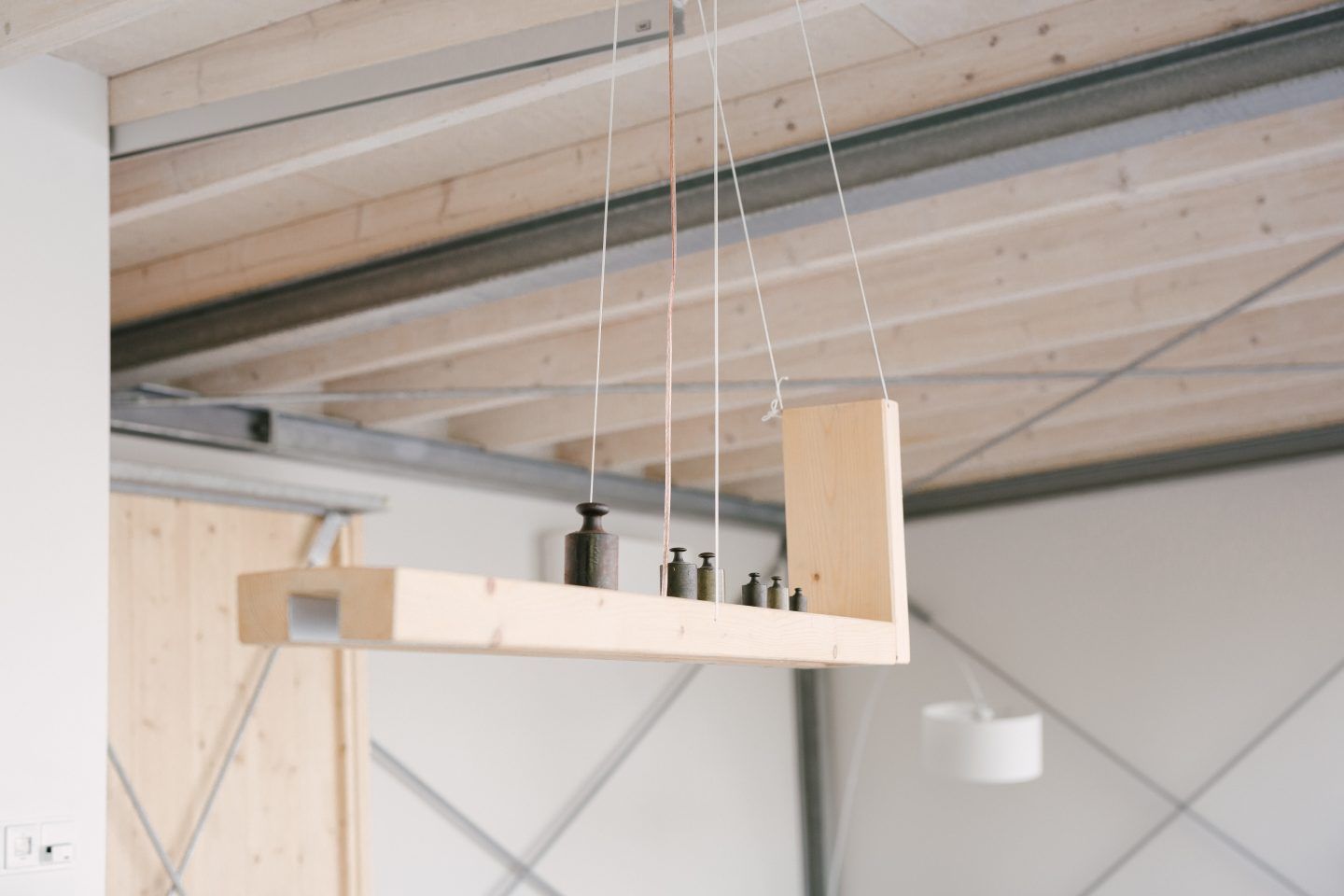 Is there a certain atmosphere you're trying to create for your guests through the houseboat's design?
Chris Laugsch: It kind of creates a vibe in itself because of the view.
"It kind of creates a vibe in itself because of the view." That's why we kept it relatively simple inside. We didn't want guests to be distracted by too many images or anything else on the walls, because the view is the image – and it's beautiful. Many people have plans to visit sights in Berlin and to tour the city, but often they'll just stay here because it's just really relaxing. There are even people from Berlin that spend a few nights here.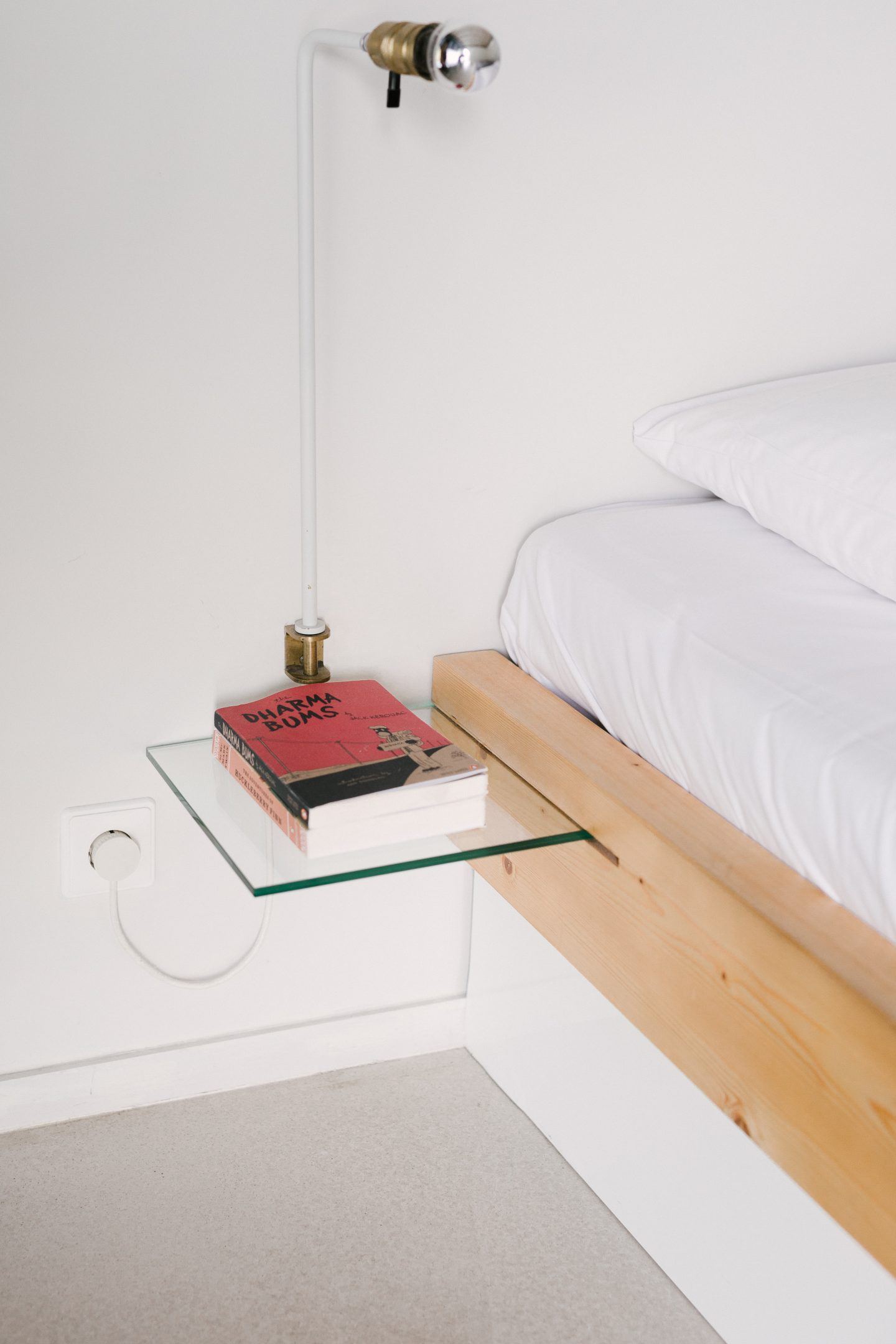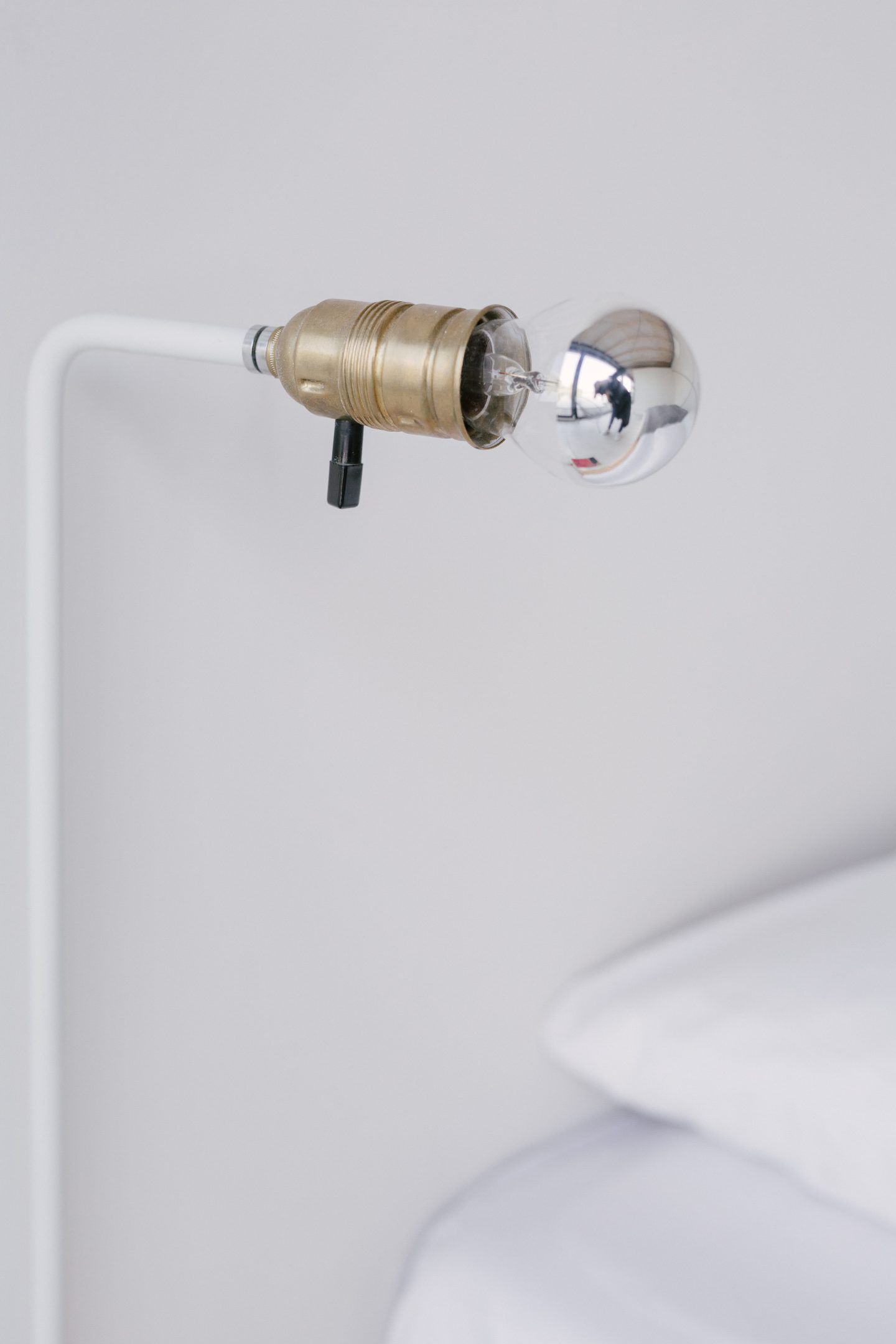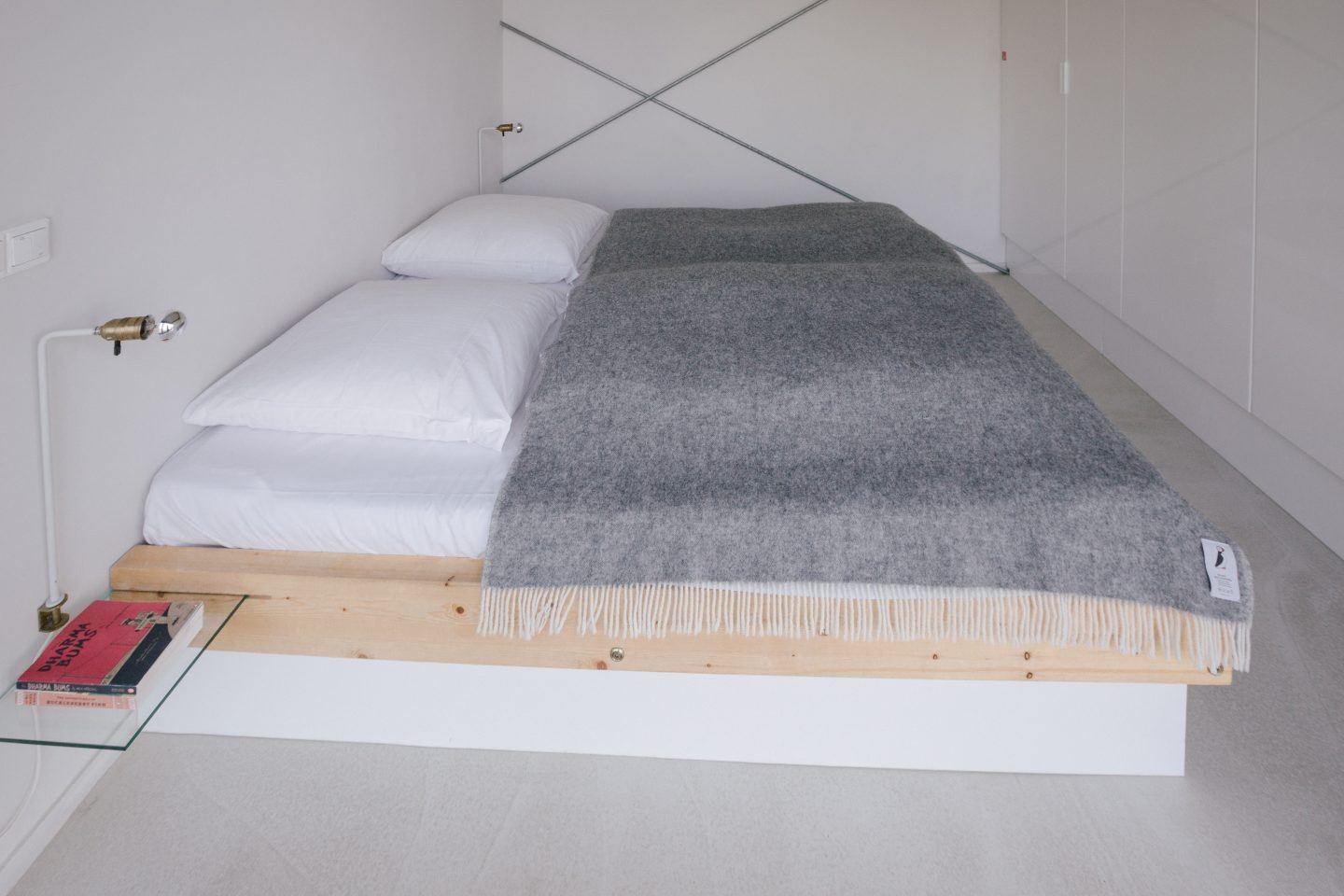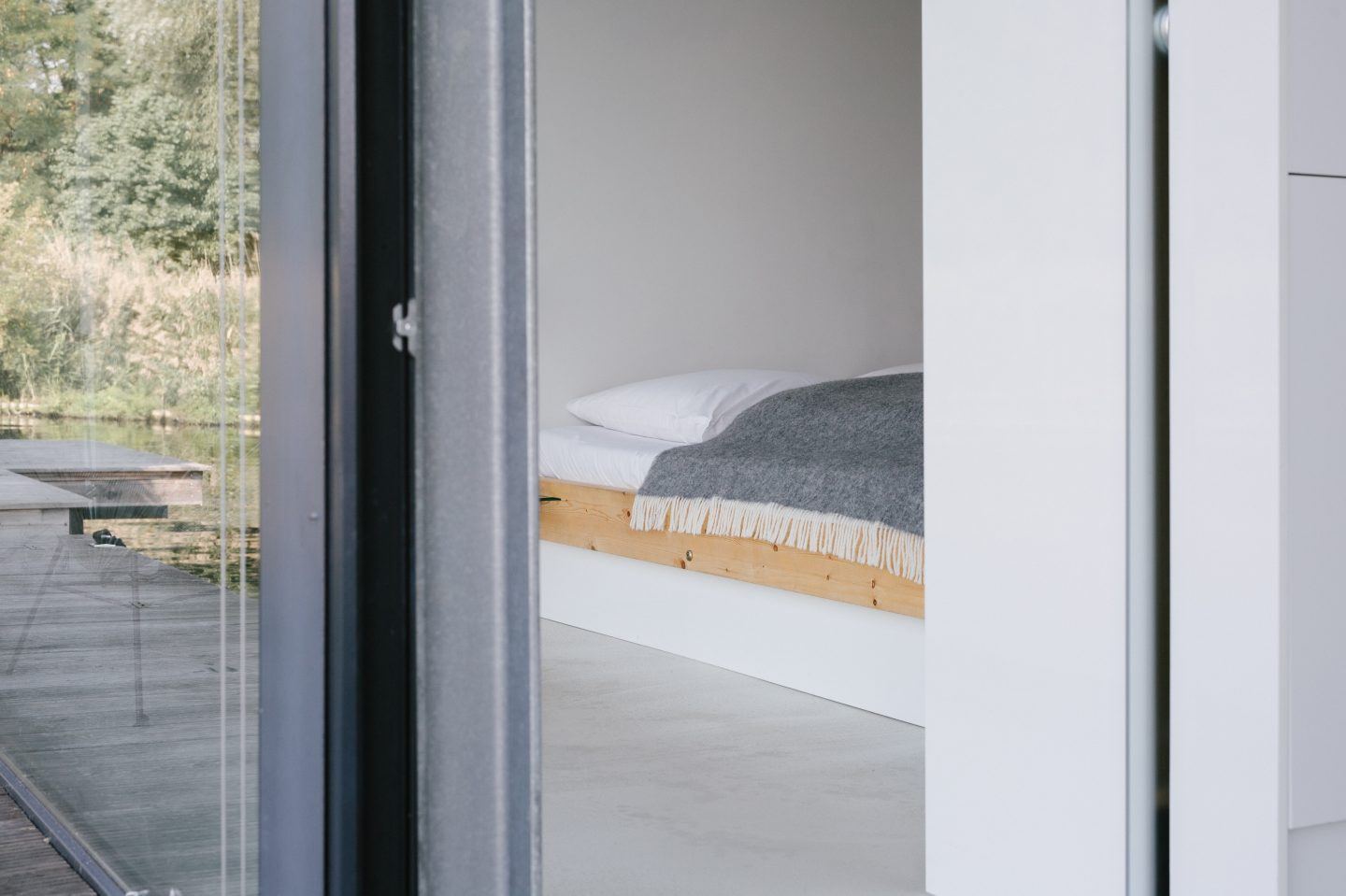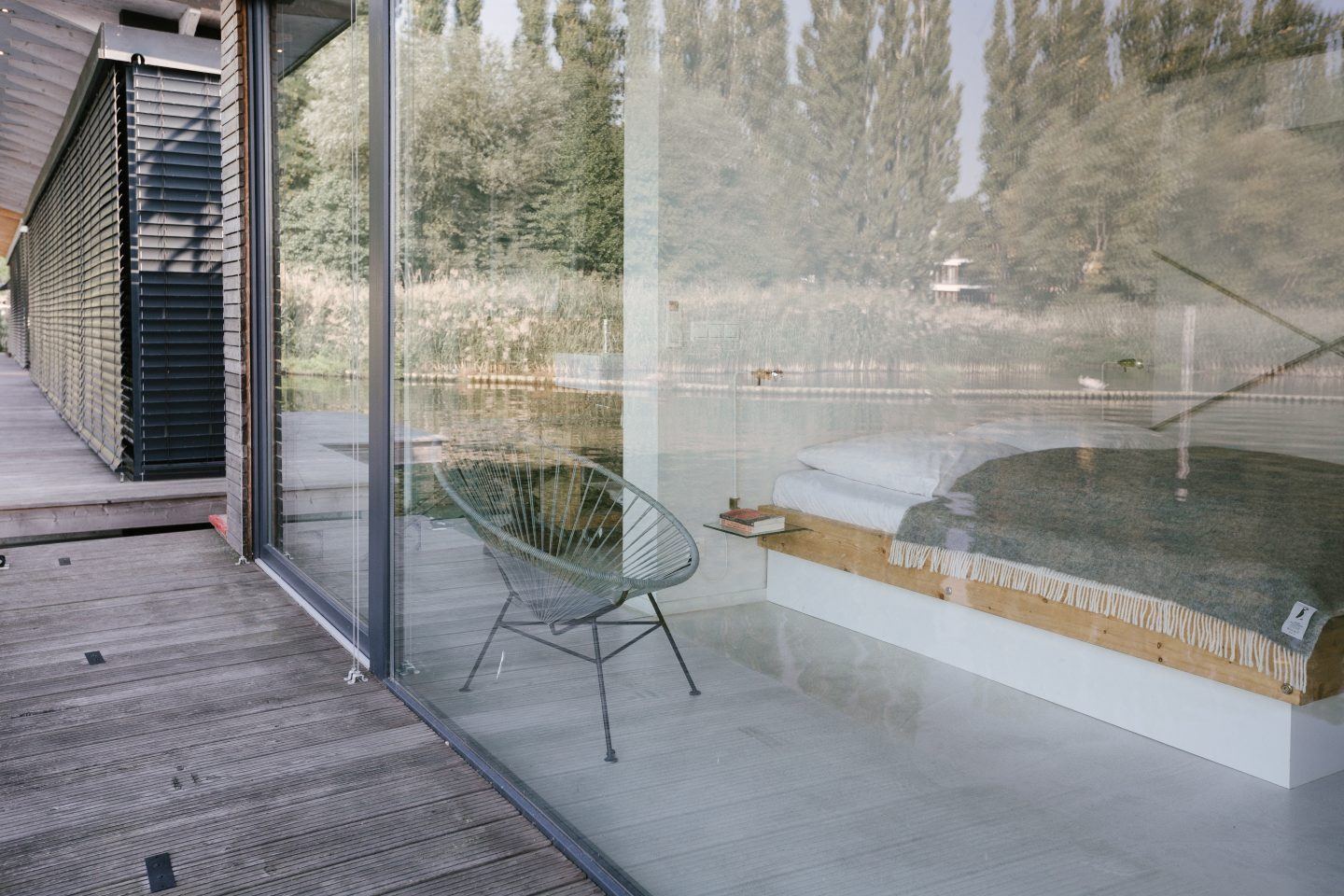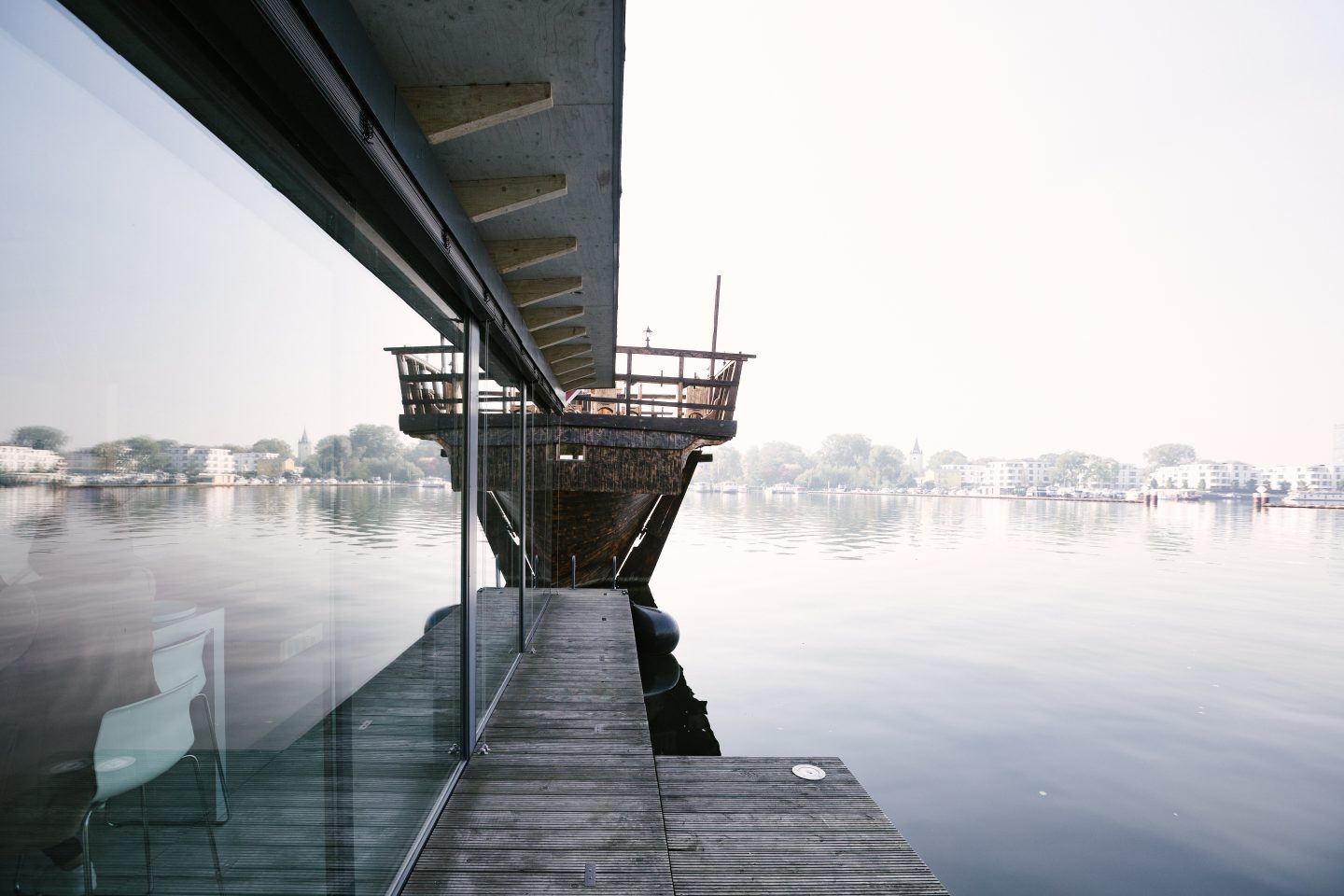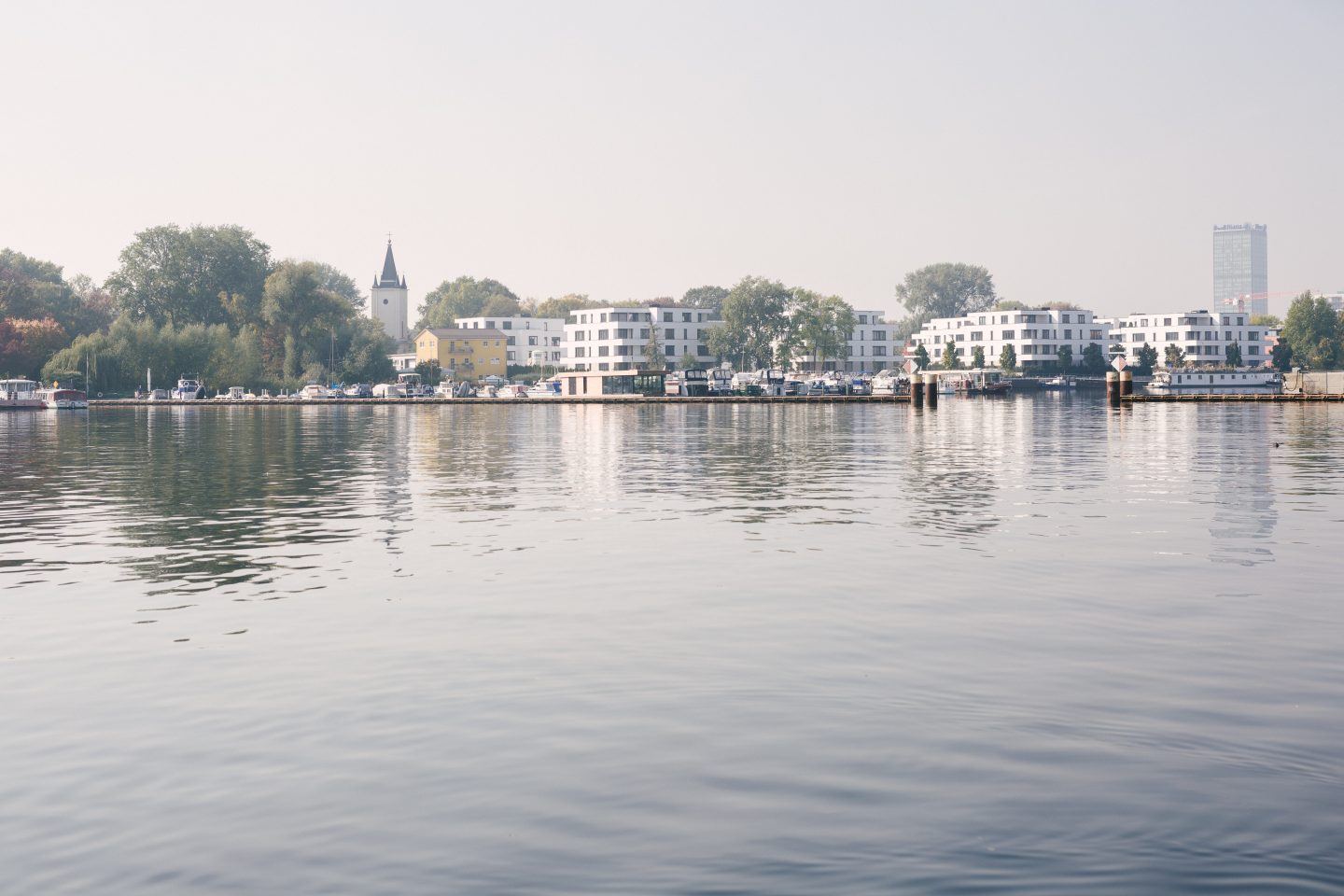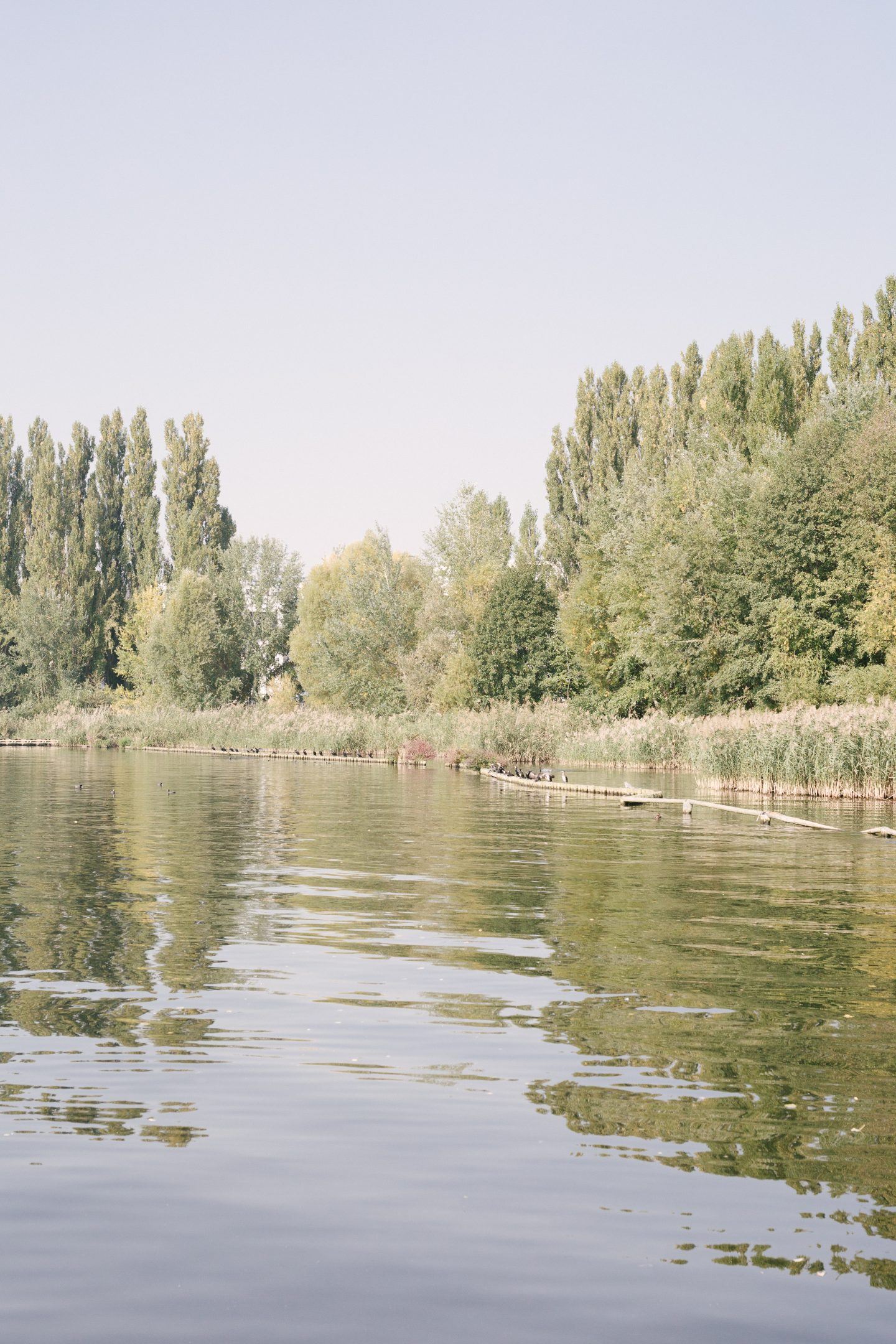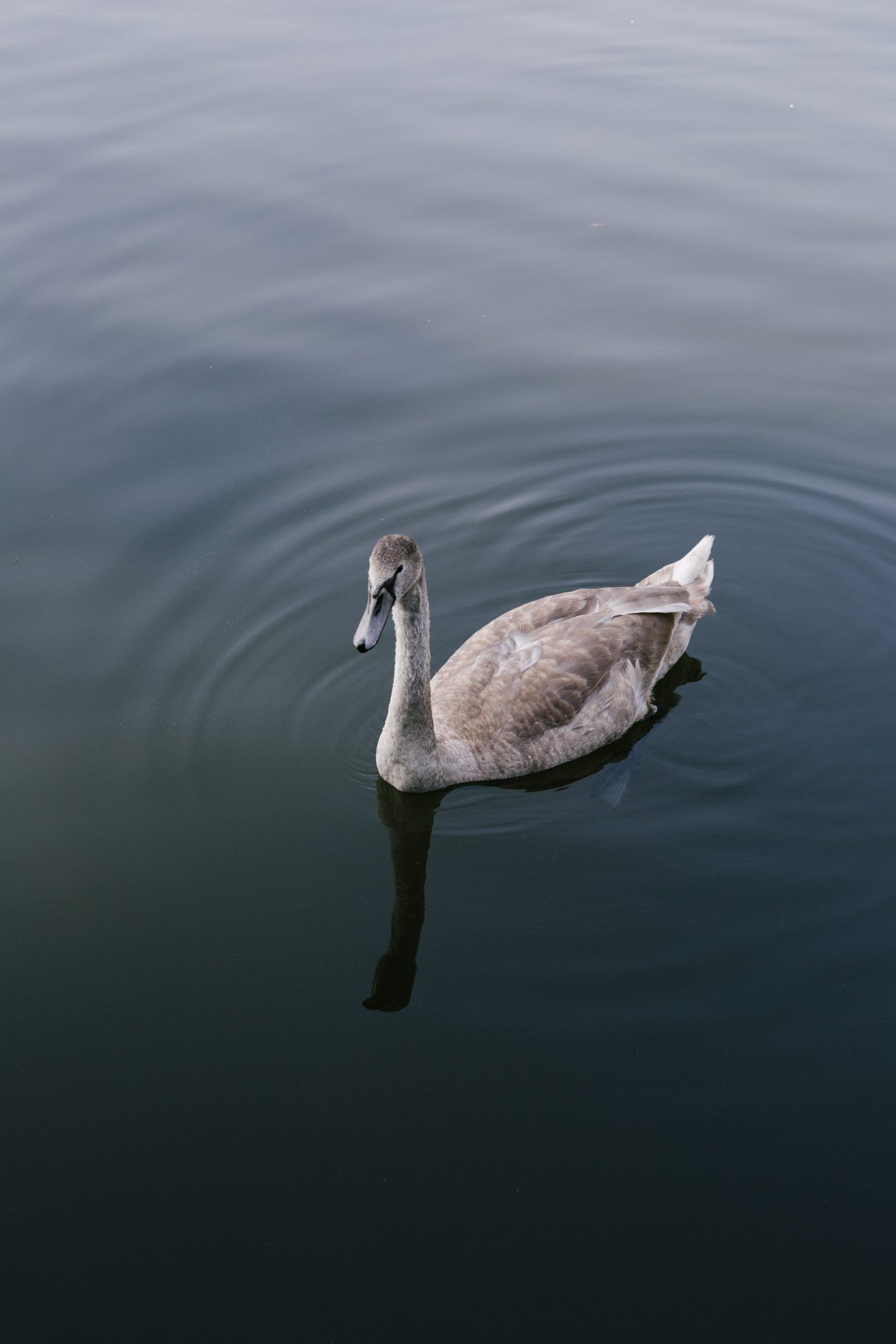 Can you tell us about the location? Are there any cafes or anything else close by?
Chris Laugsch: It's quite secluded. There's a cafe-restaurant that is a three-minute walk from the boat. Other than that, within walking distance, there's nothing much, really. We have two bicycles that guests can use. Within a 15 minute-ride, you're in Friedrichschain where there's lots of cafes and restaurants.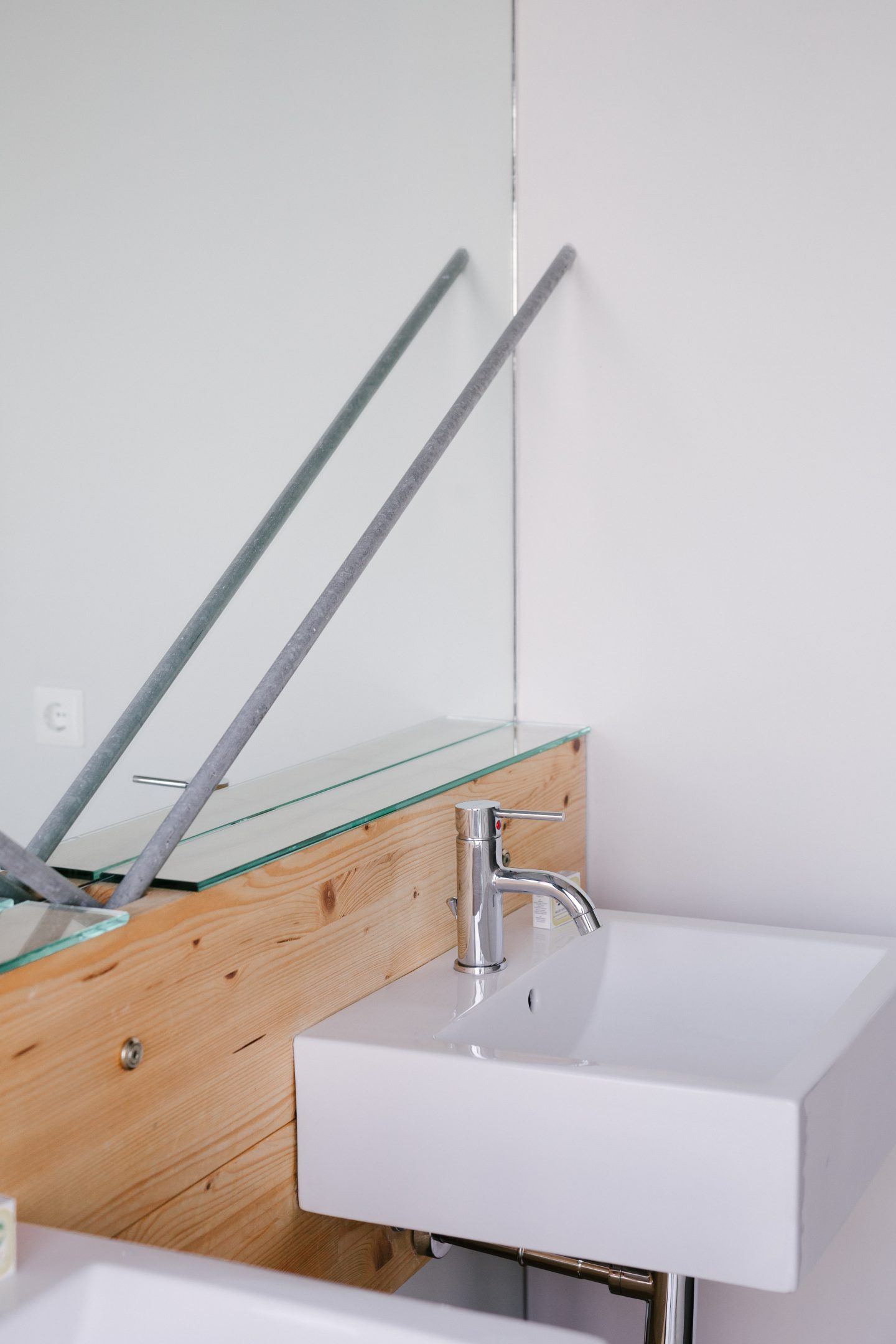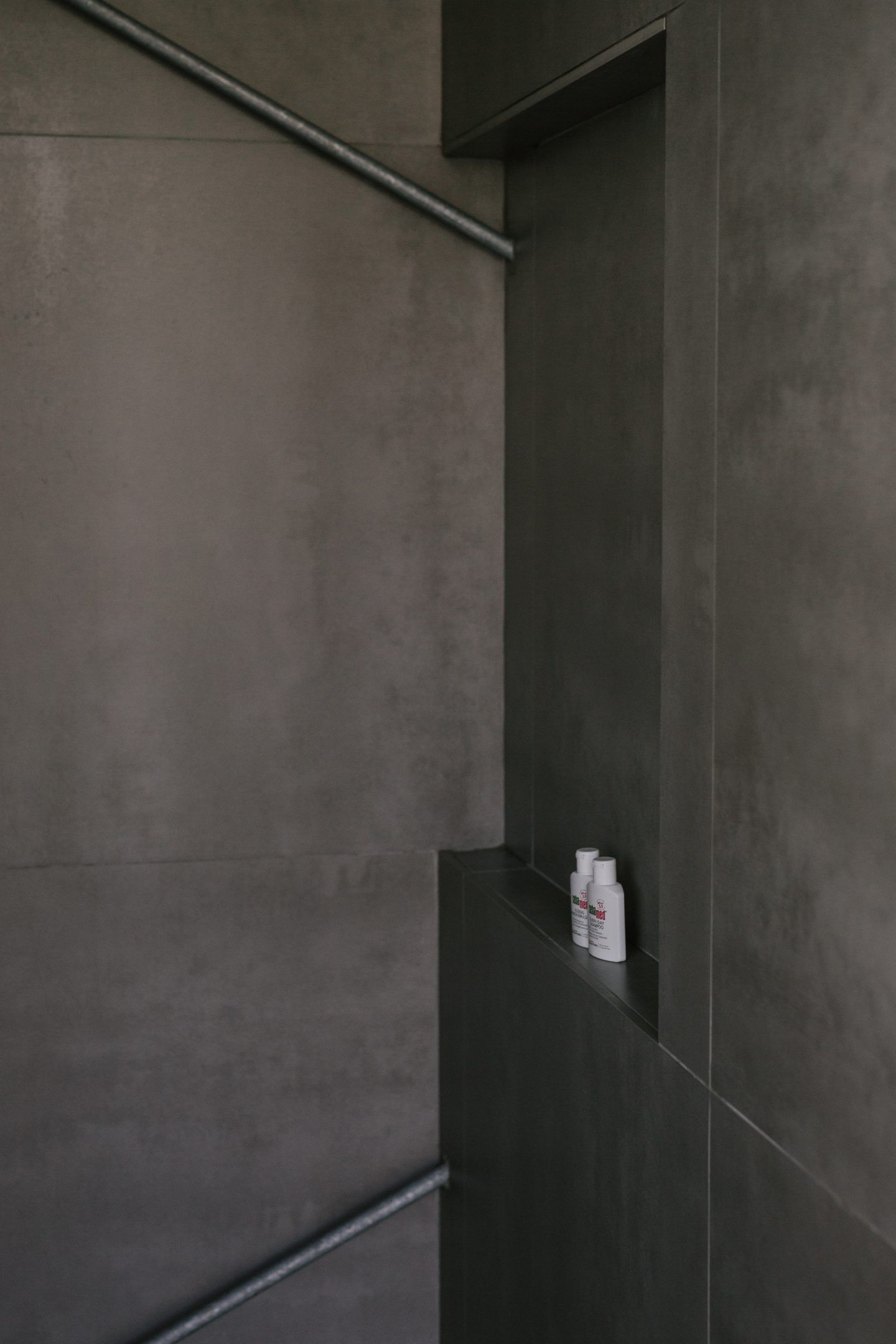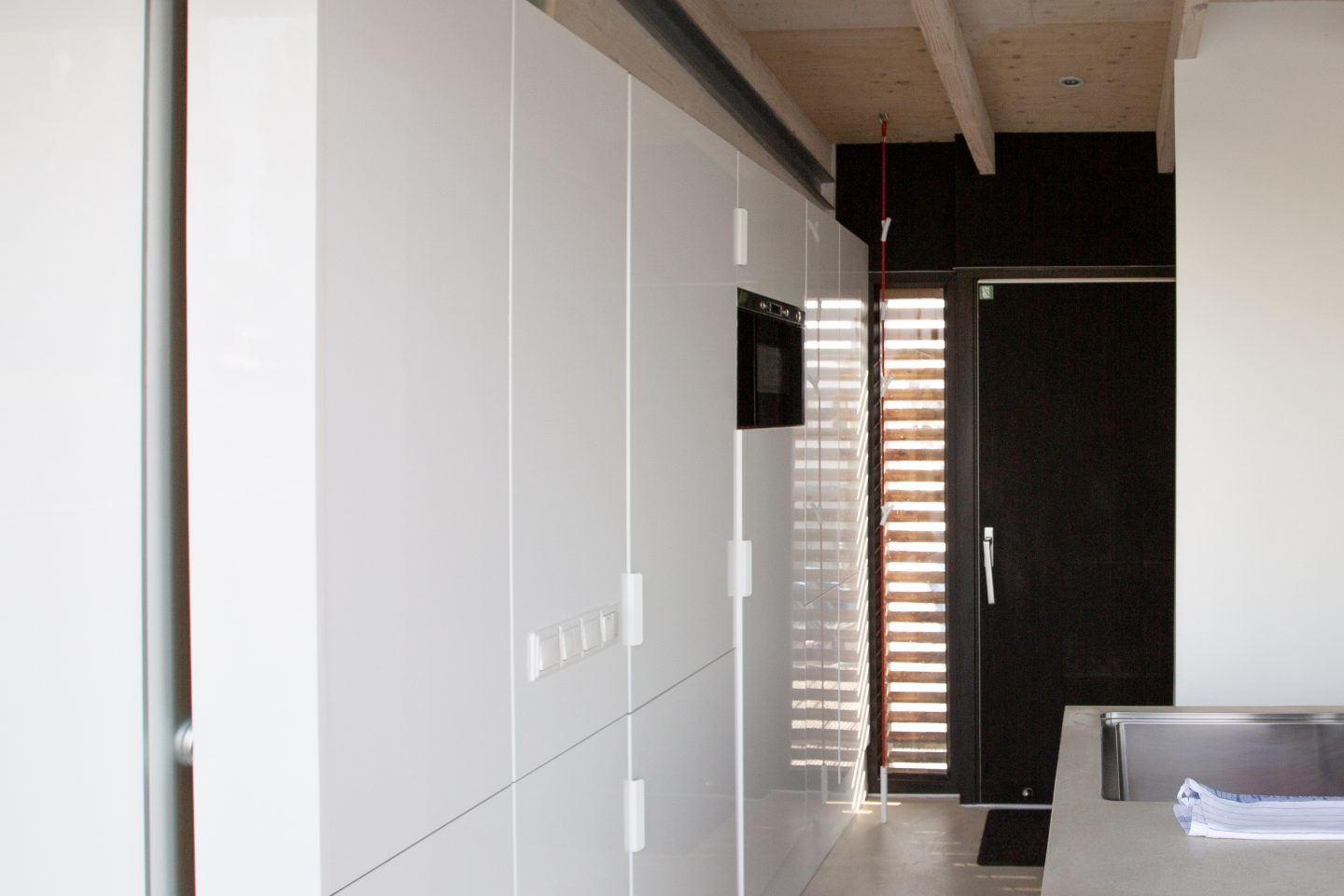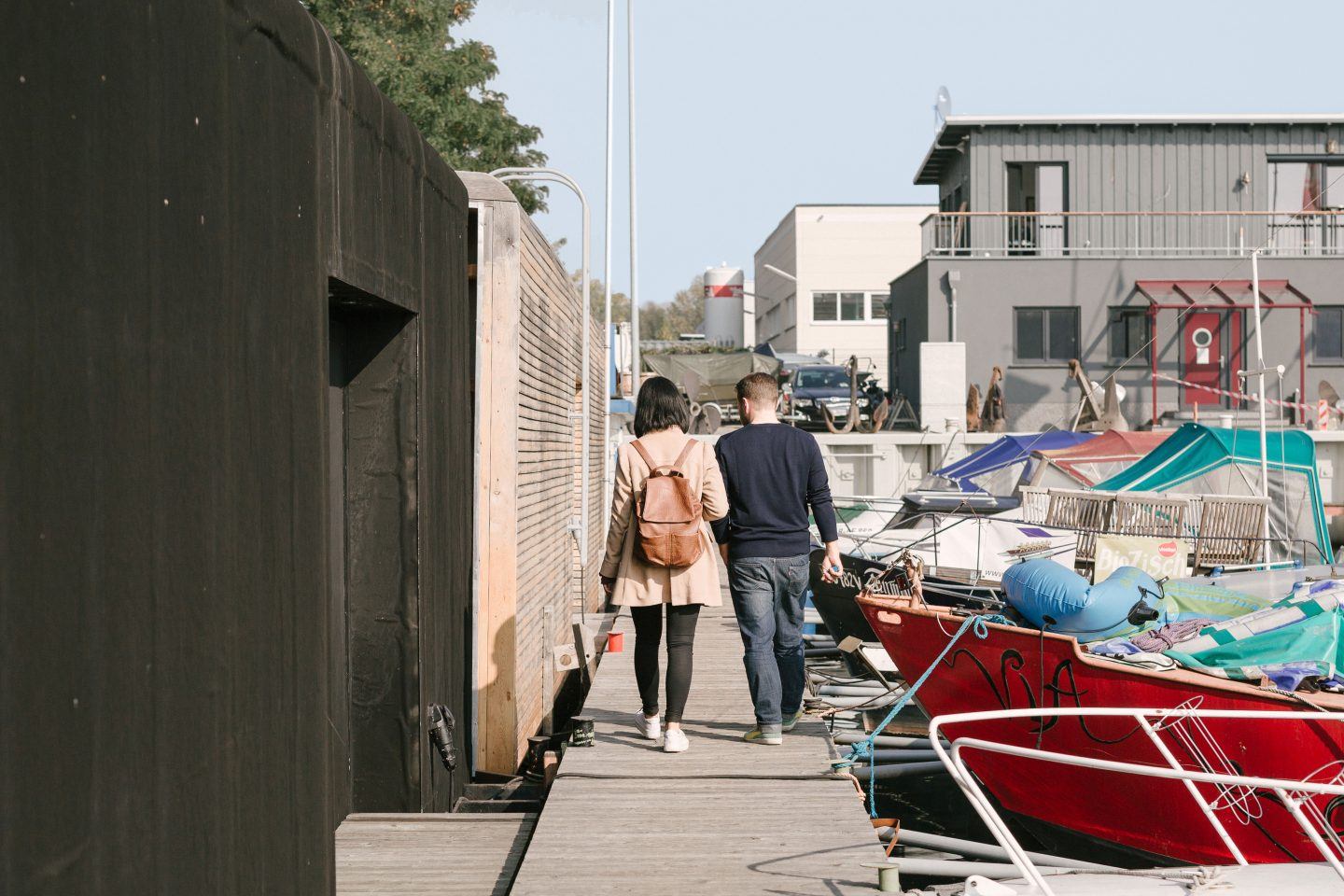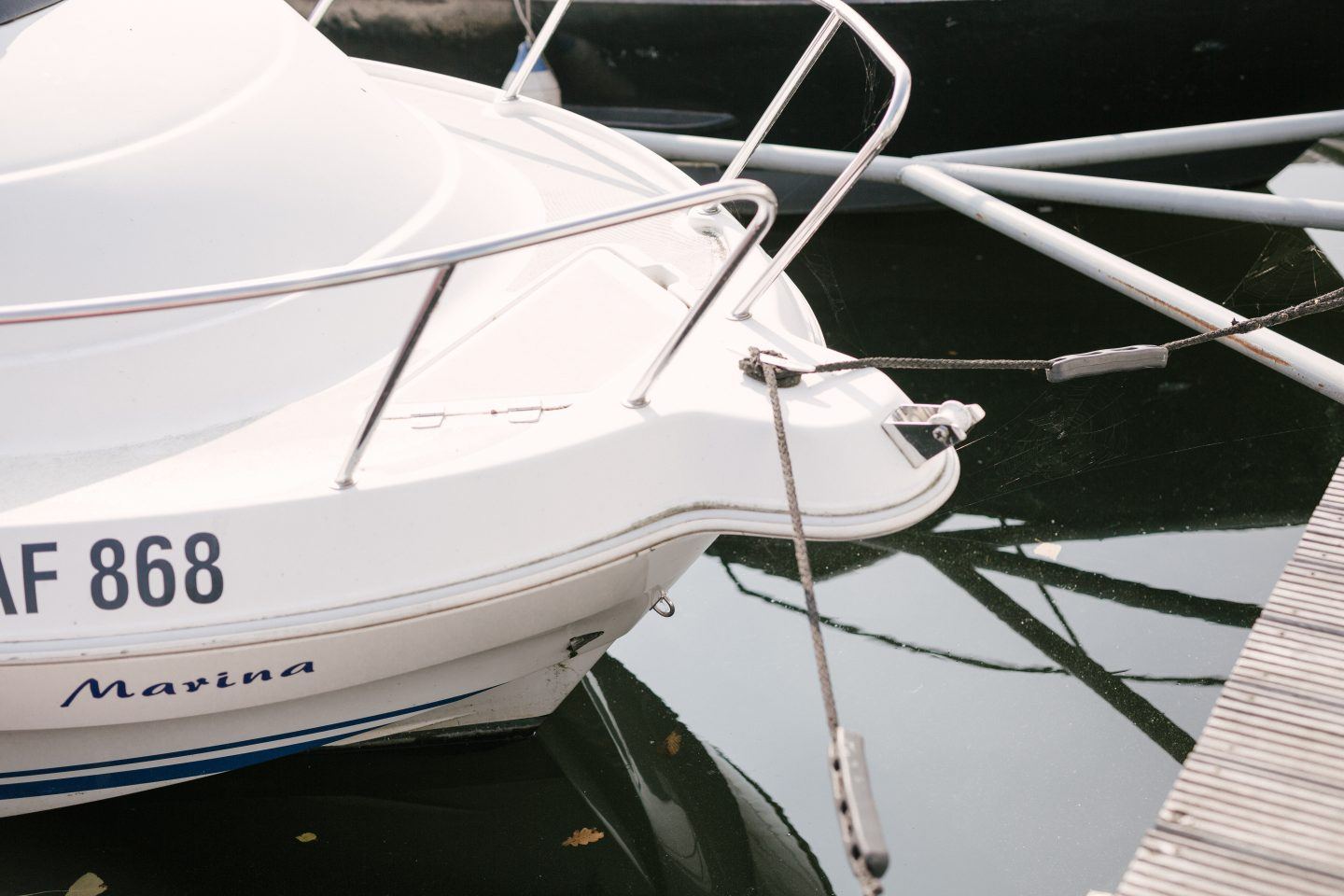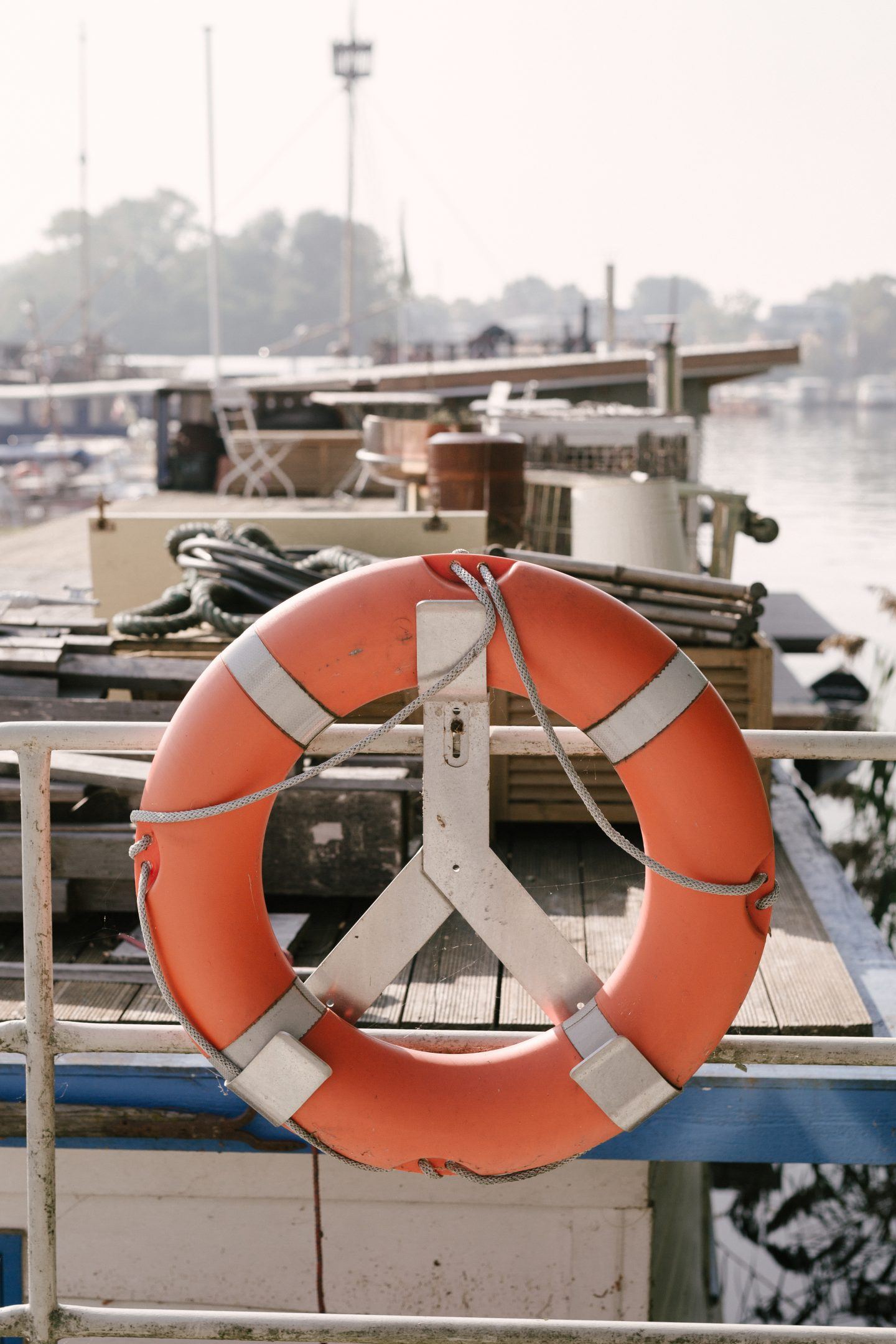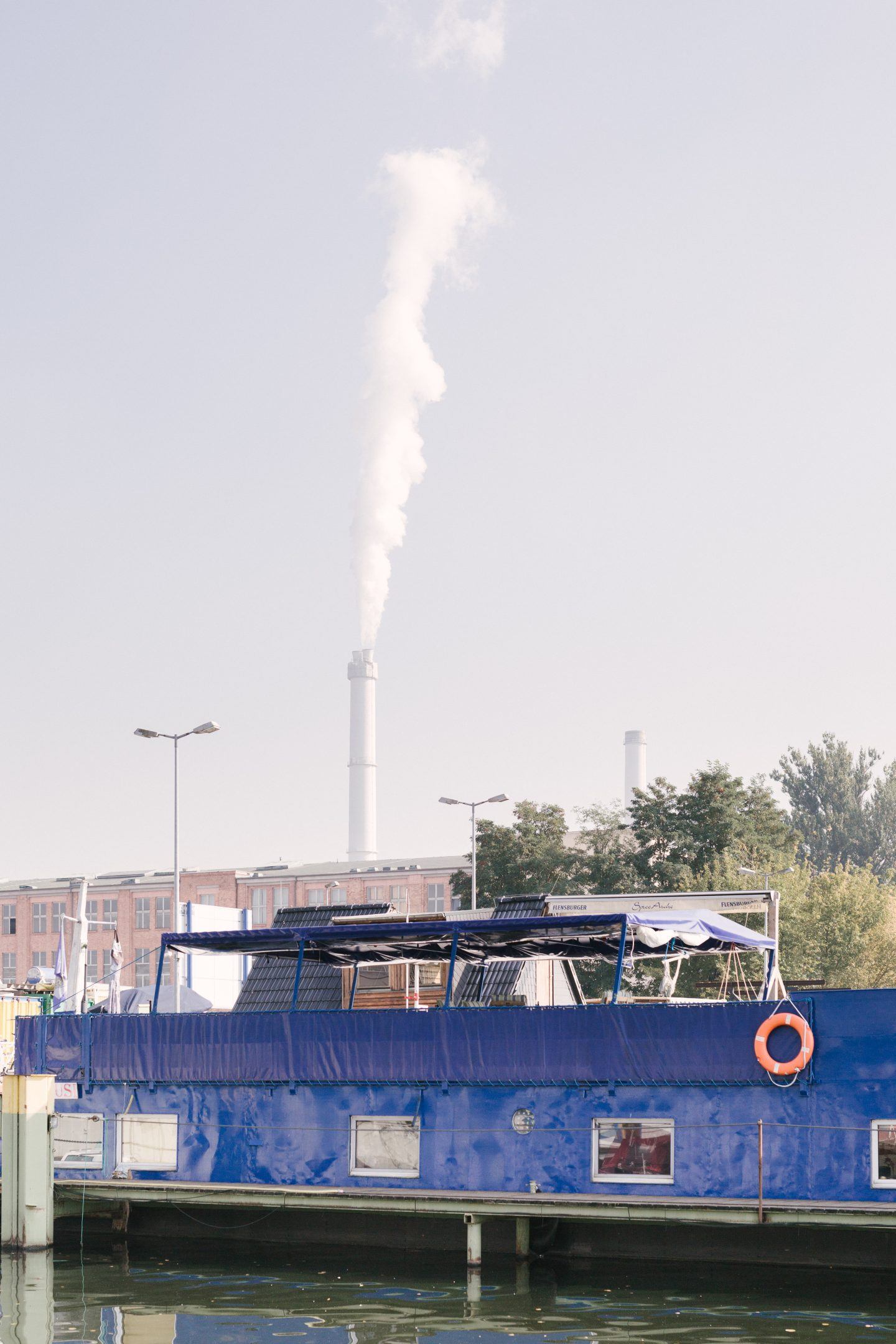 Can you tell us about Welcome Beyond, the vacation rental company that you and your brother founded, and how that came about about?
Chris Laugsch: We were both fed up with our jobs and had wanted been wanting to do something together, like setting up a company for many years. "It's just something we felt really passionate about, something we liked." So we quit our jobs and began thinking about what we wanted to do. My brother has an architecture and design background and that's always been an interest for him. So putting travel and architecture and all those things together, eventually, Welcome Beyond kind of evolved out of it. It wasn't really like, "Well, what can we do that no one else had done yet," because there are other companies that do similar things. It's just something we felt really passionate about, something we liked.
This interview has been edited and condensed.
Photography by Ana Santl, Interview and text by Charmaine Li