Hyperreal Paintings by Kyle Barnes
Kyle Barnes is creating hyperrealistic portraits, paying attention to every little detail, differing textures in skin and the tonal value of temperature of colour.
As he states on his website, Kyle Barnes is inspired by our perception of, and our interaction with each other through visual identity. The combination of expression, eye contact, concealment, colour and texture makes for a varied involvement with each of his works. You can also follow him on Facebook and Instagram.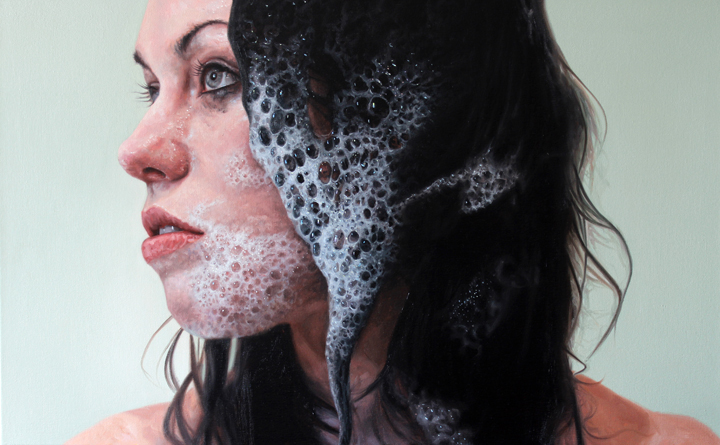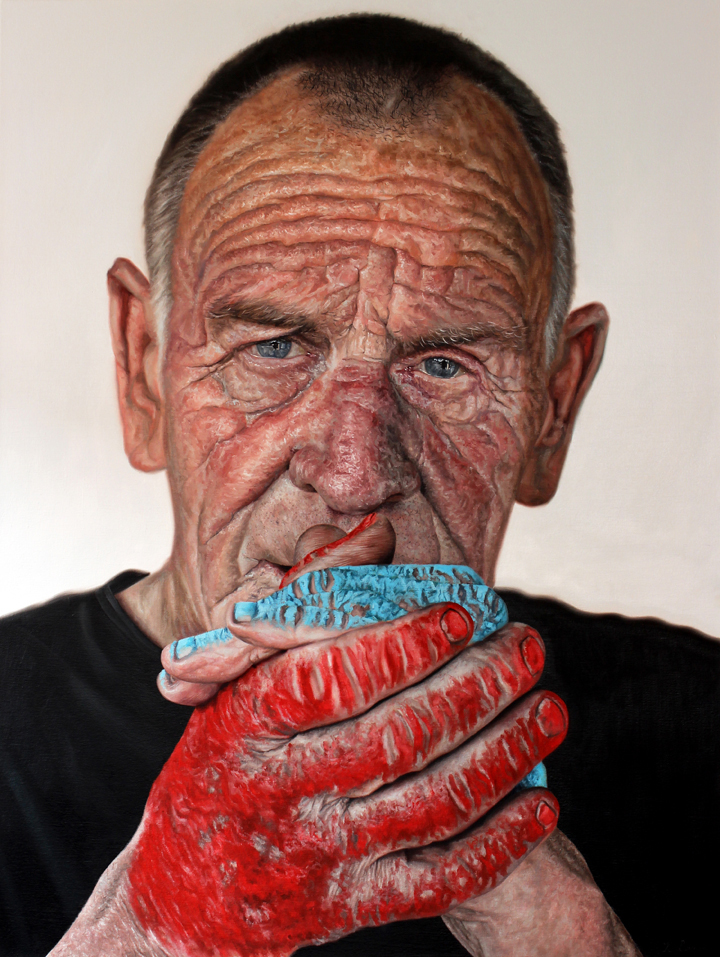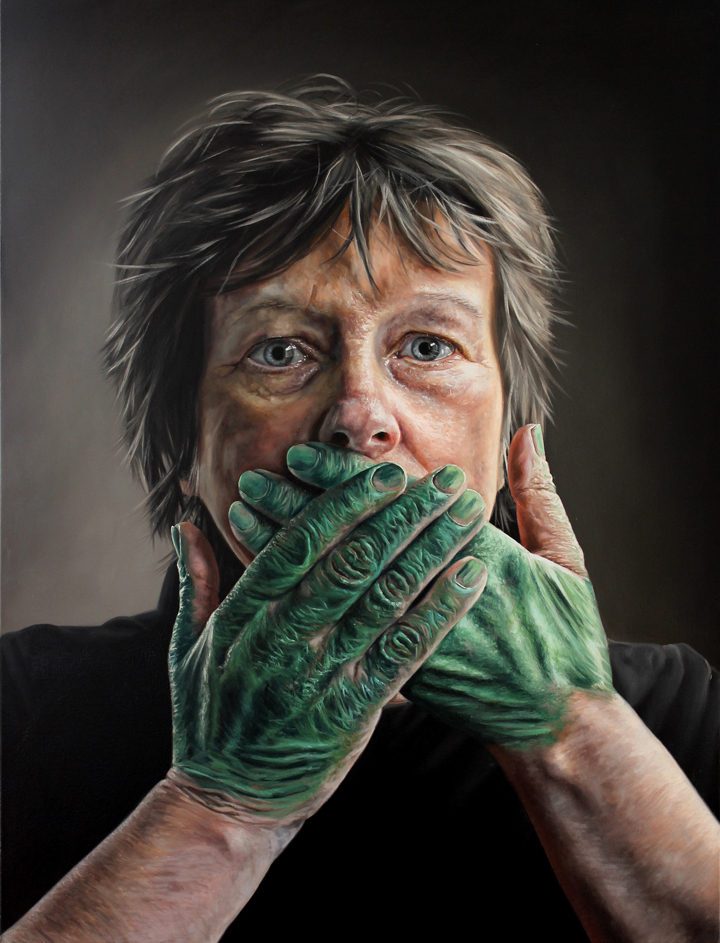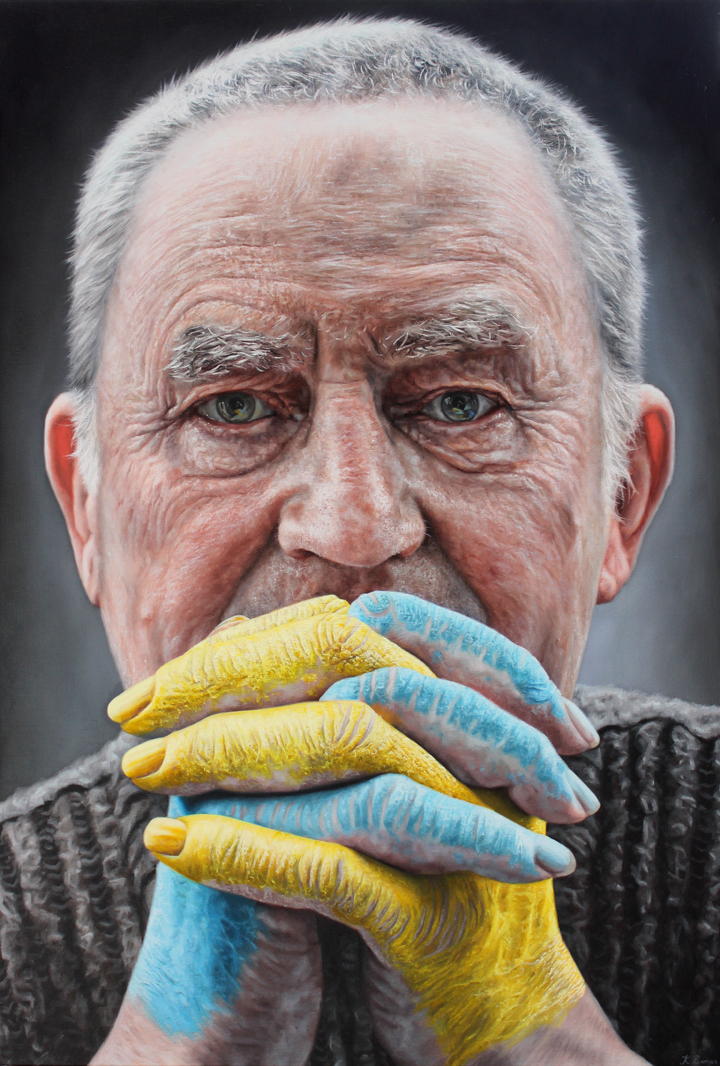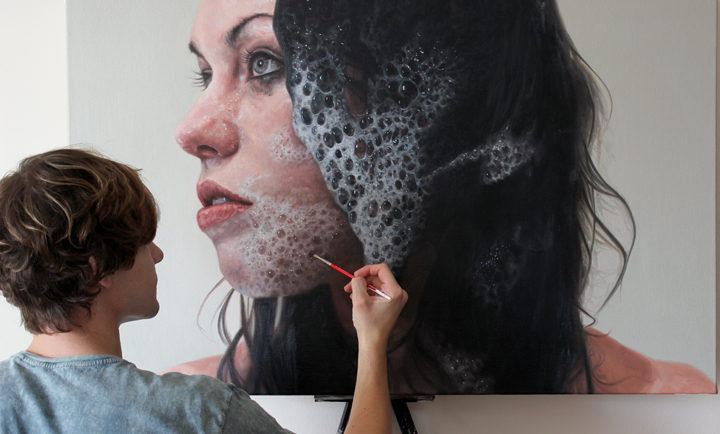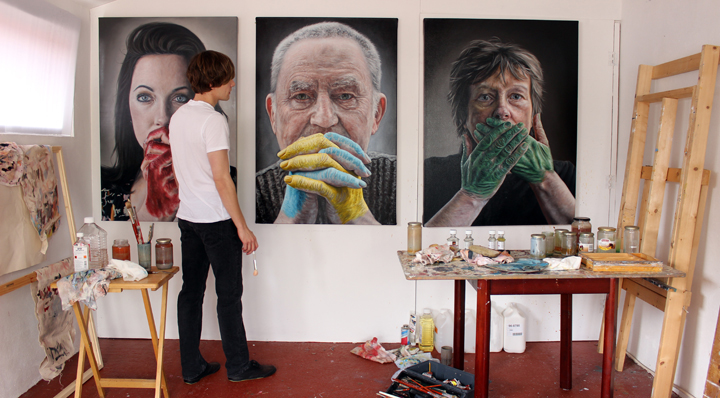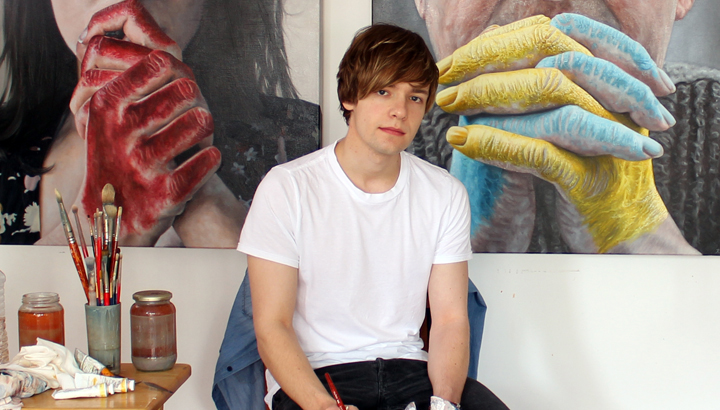 All images © Kyle Barnes | Via: designcollector