Social Pool by Alfredo Barsuglia
In the middle of the California desert and a few hours away from LA you'll find the minimalist art sculpture Social Pool by viennese artist Alfredo Barsuglia. It's an 4qm wide pool in the Mojave desert, open for anybody to use, but neither signs nor paths lead you there. The white, geometric sculpture just allows for one or two people to stand or sit on either of its sides. Barsuglia stipulated that only one person or small party at a time can use the pool, and for no longer than 24 hours. MAK Center for Art and Architecture has the only key for the cover of the pool and the GPRS data. The visiting season is May 1st through September 30th, seven days a week. Reservations are recommended.
In a globalized world where anything is accessible anytime it was Barsuglias intention that the visitors who are on their long way to the pool, come to rest, find time to think about their life and social values ​​and reflecting their own reality.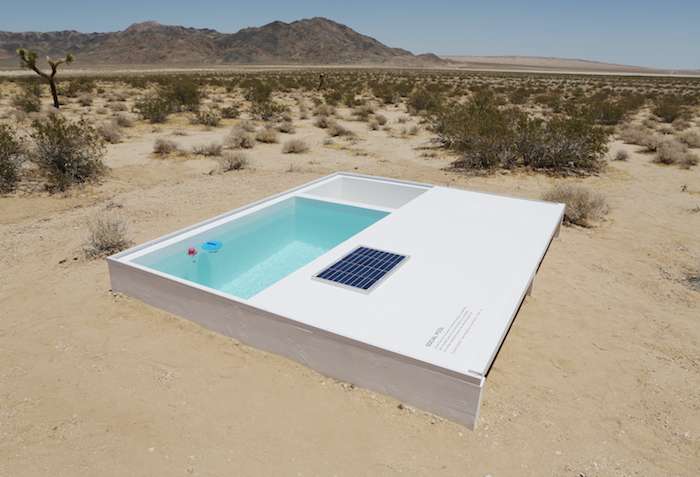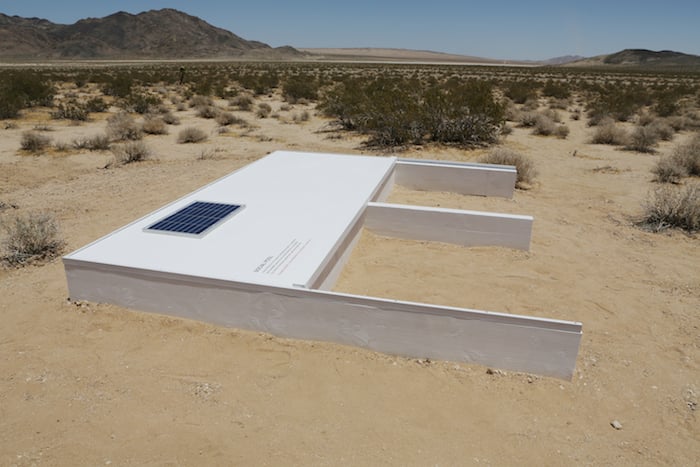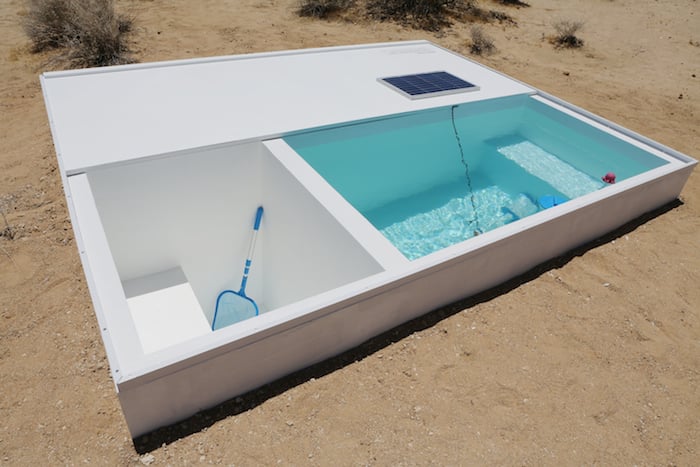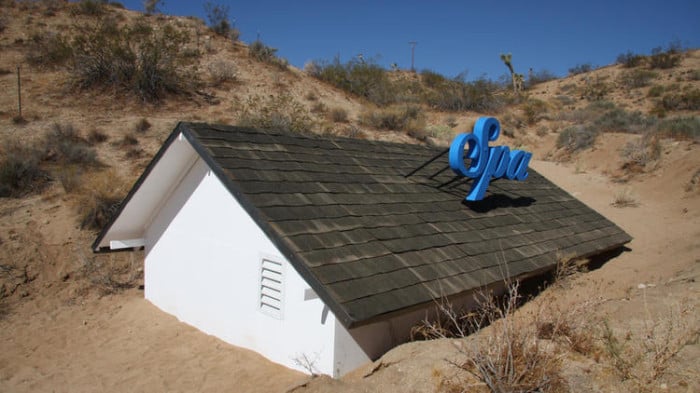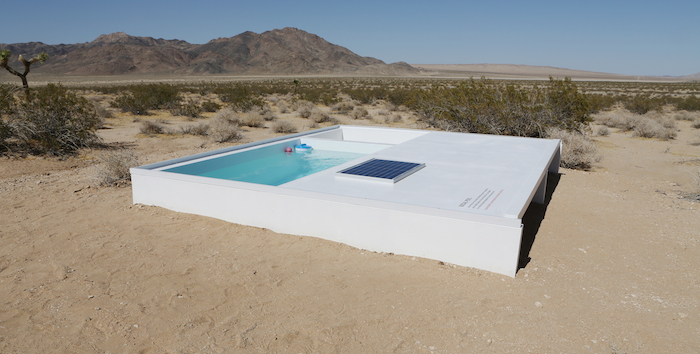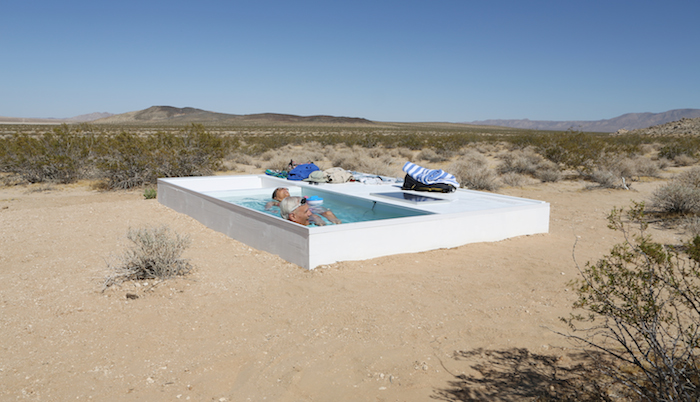 All images © Alfredo Barsuglia