Arne Garborgsei 18 by TYIN
TYIN Architects created this addition to a single-family house in Norway. On the ground floor is a spacious entry area with a combined bath- and laundry-room. The second floor of the addition adds a new multi-purpose room with a high ceiling. The distribution of functions, answering to different needs, contributes to the particular shape of this addition.
The facade is cladded with naturally treated pine. For the interiors of the addition, Norwegian plywood from birch has been used.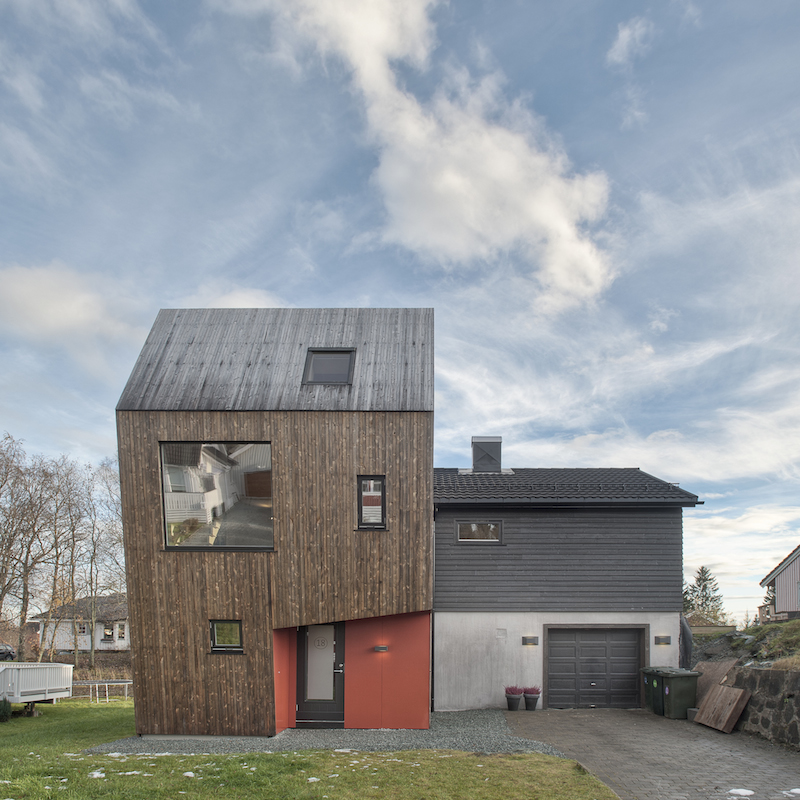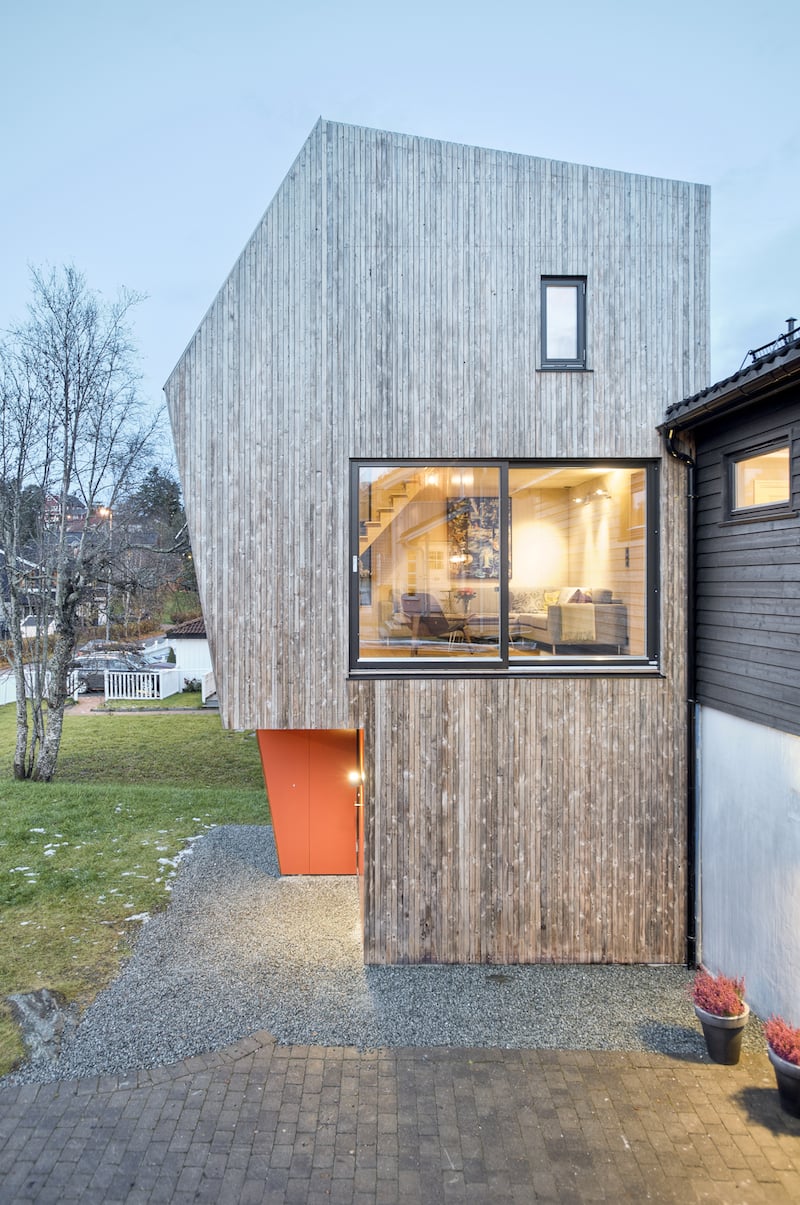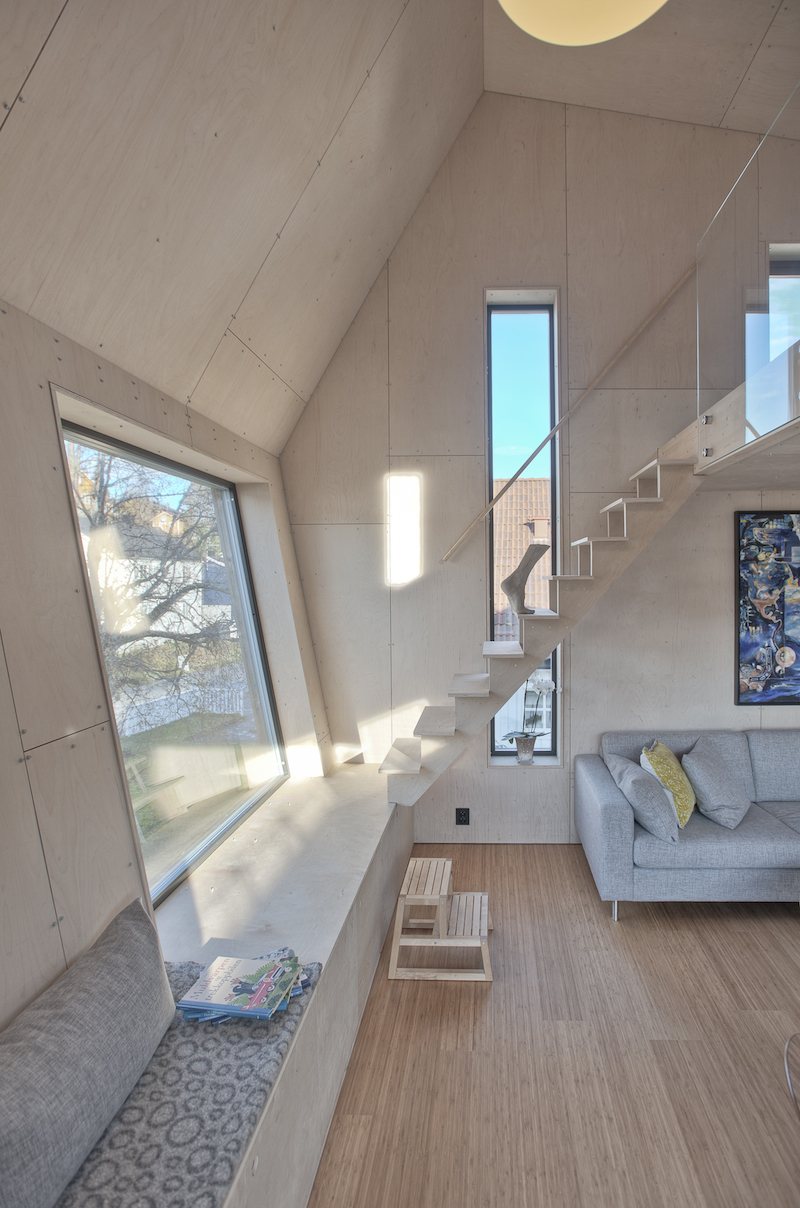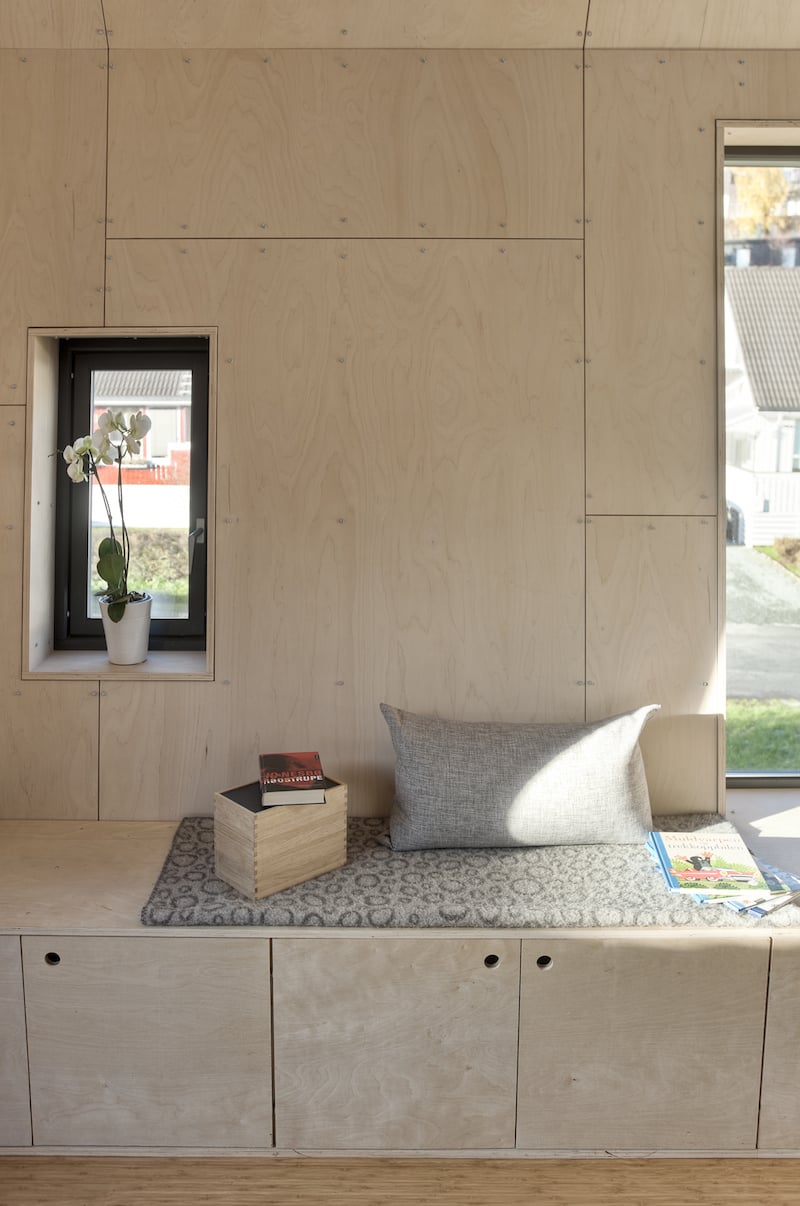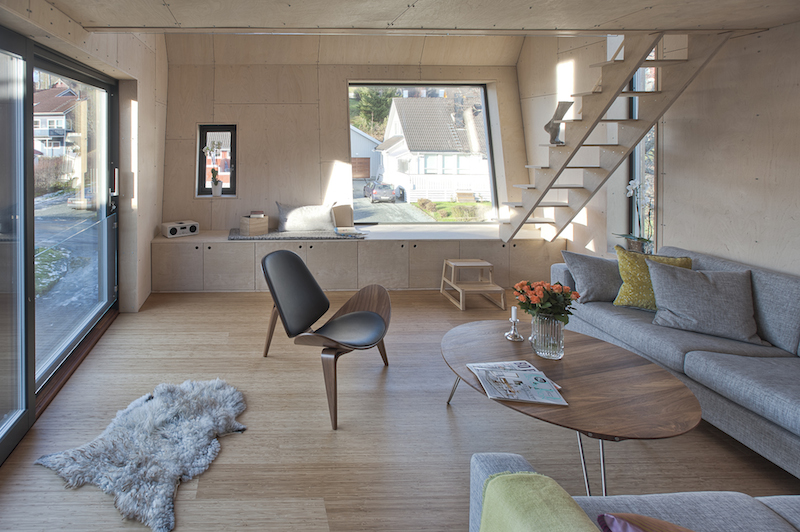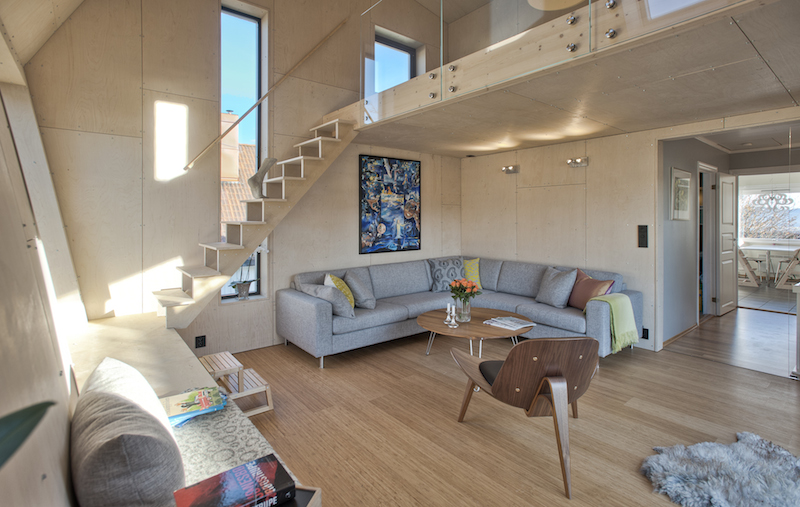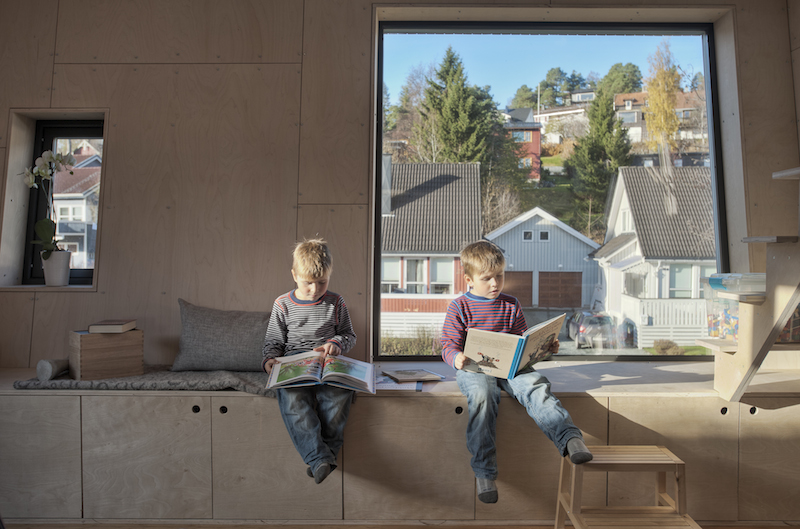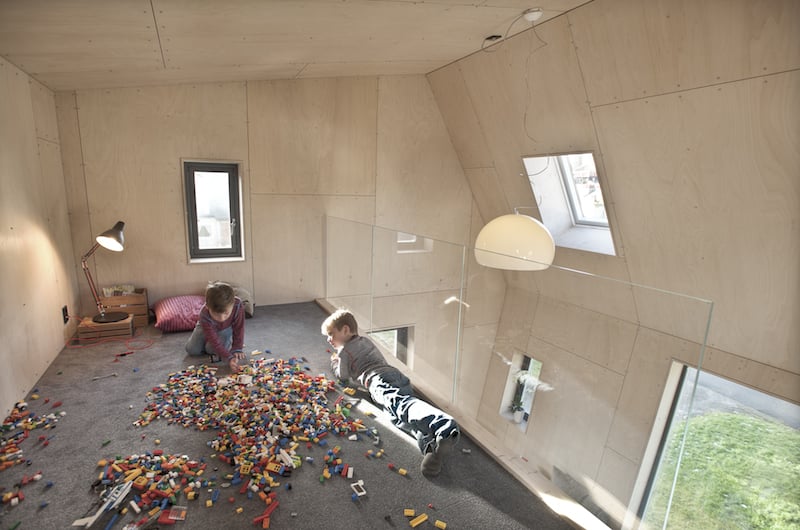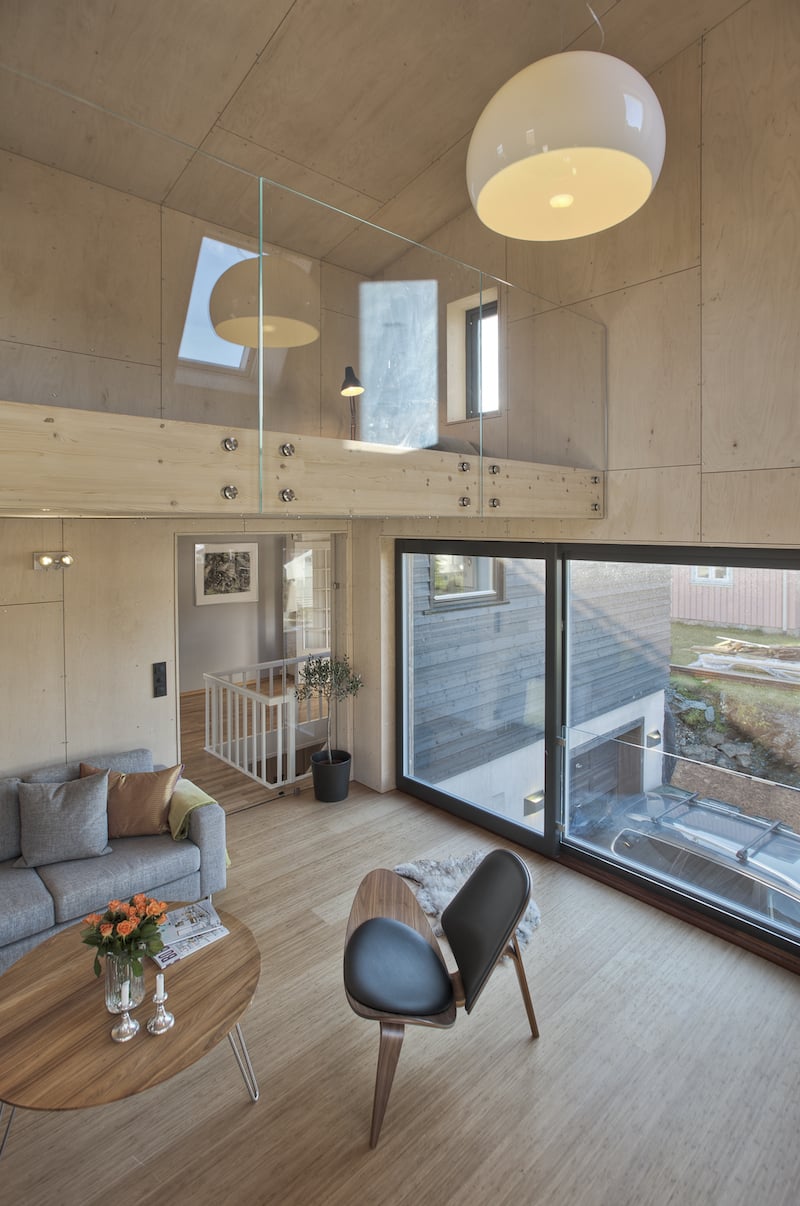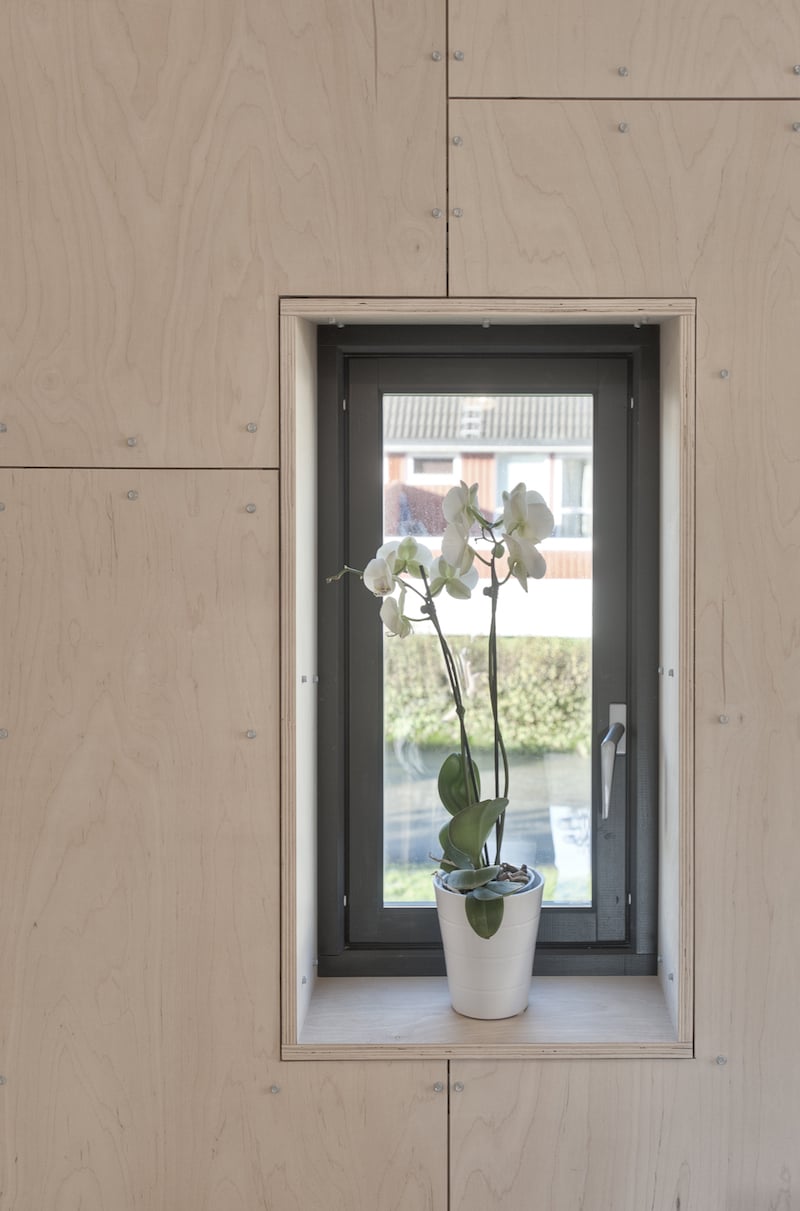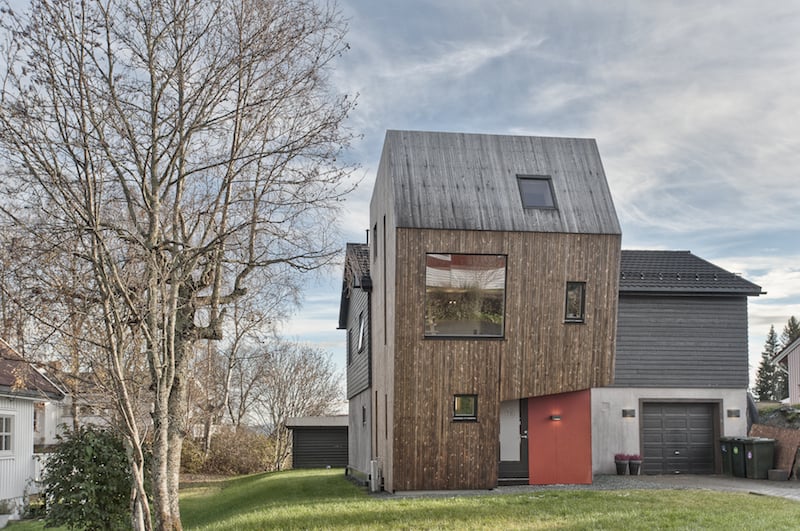 All images © Pasi Aalto | Via: Dezeen