Life-sized elephant made of paper
The origami artist Sipho Mabona created a life-sized elephant made of a 15 square meters sheet of paper. The finished work weighs roughly 250 kilograms and is just over 3 meters high. It is now too big to even fit through the doors and windows of the exhibition space.
Due to the extraordinary dimensions of the paper Mabona had to be supported by several assistants during the folding process. According to Mabona there were up to ten helpers at a time. You can currently visit the White Elephant at KKLB in Beromünster, Lucerne and see a Making-of video below.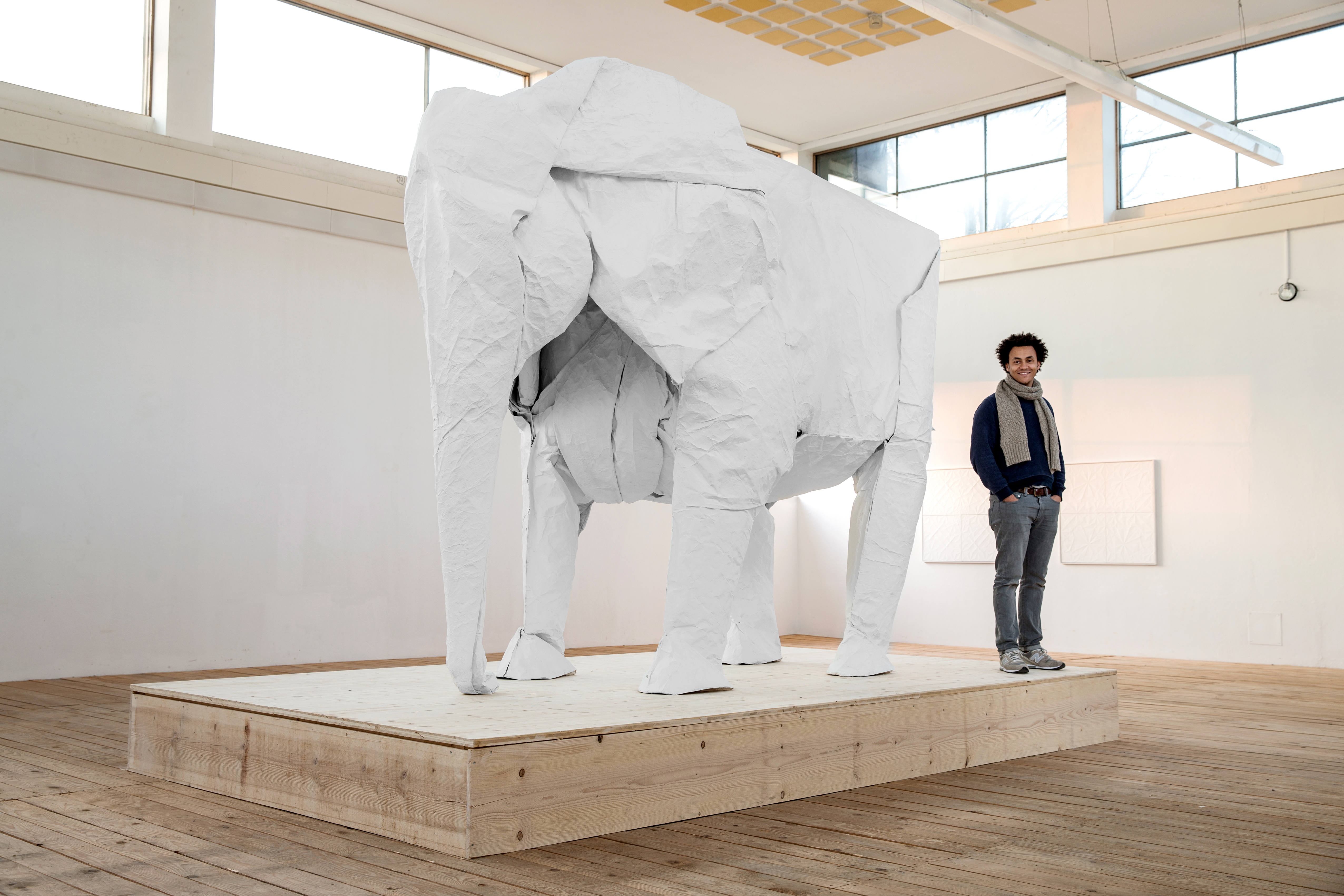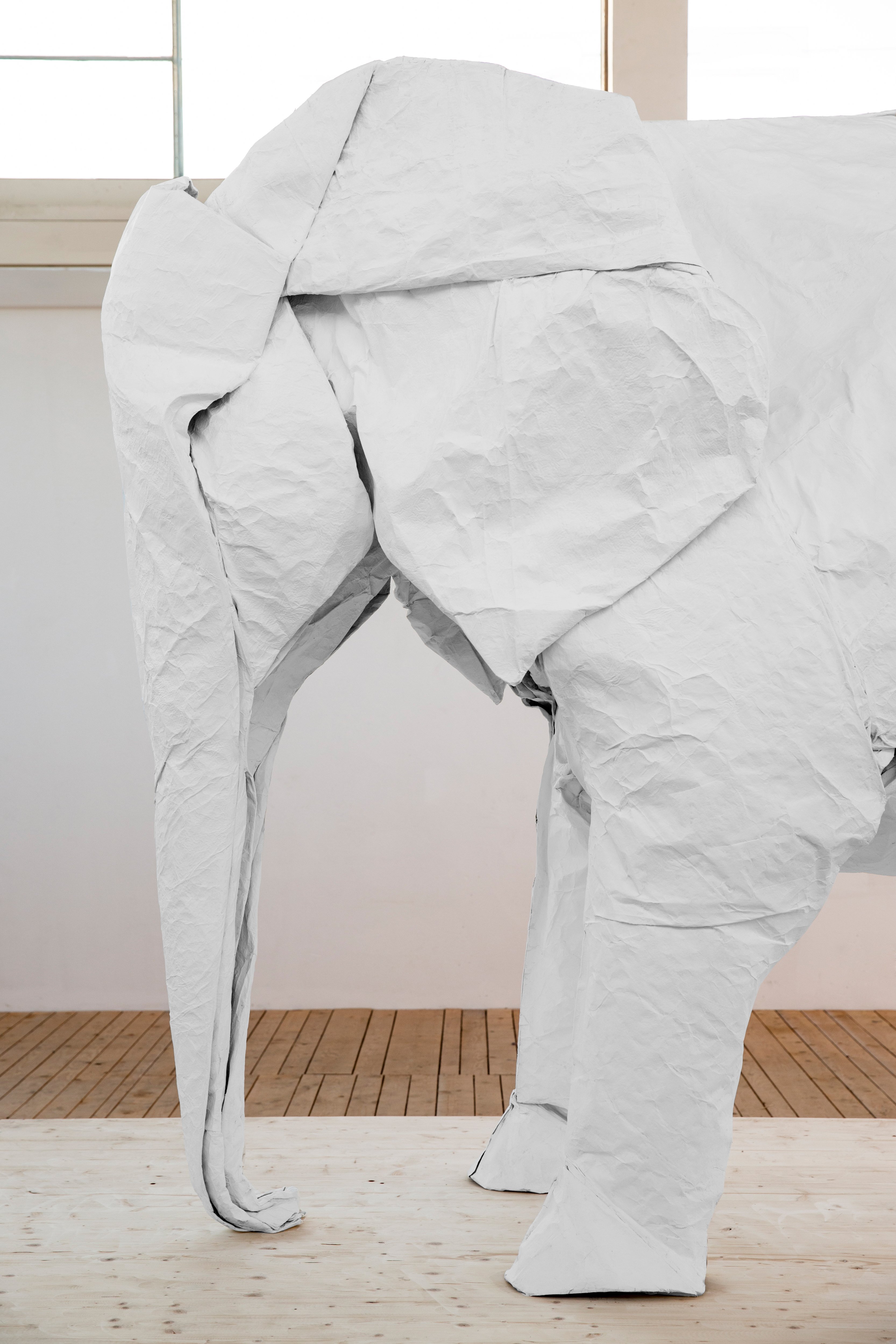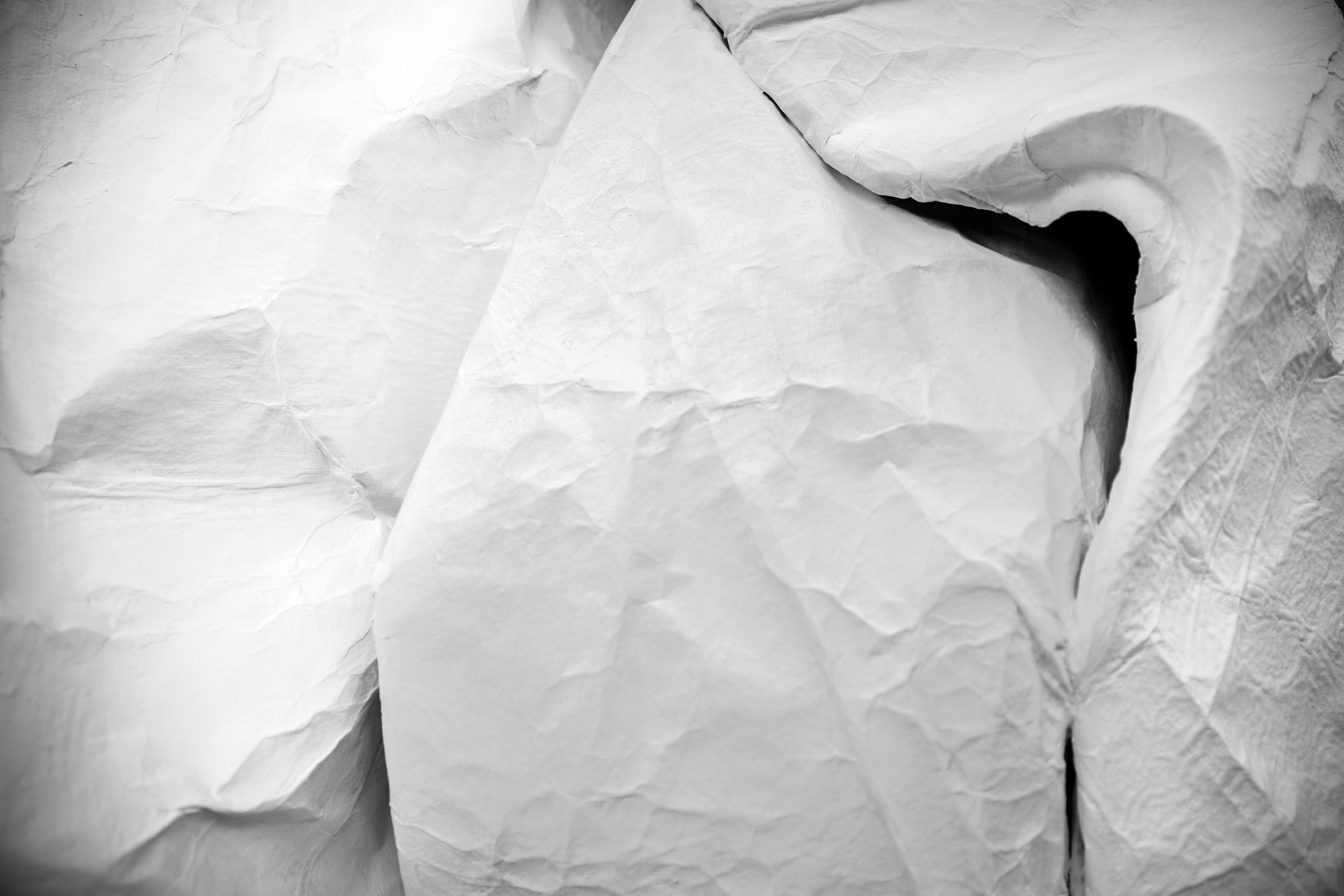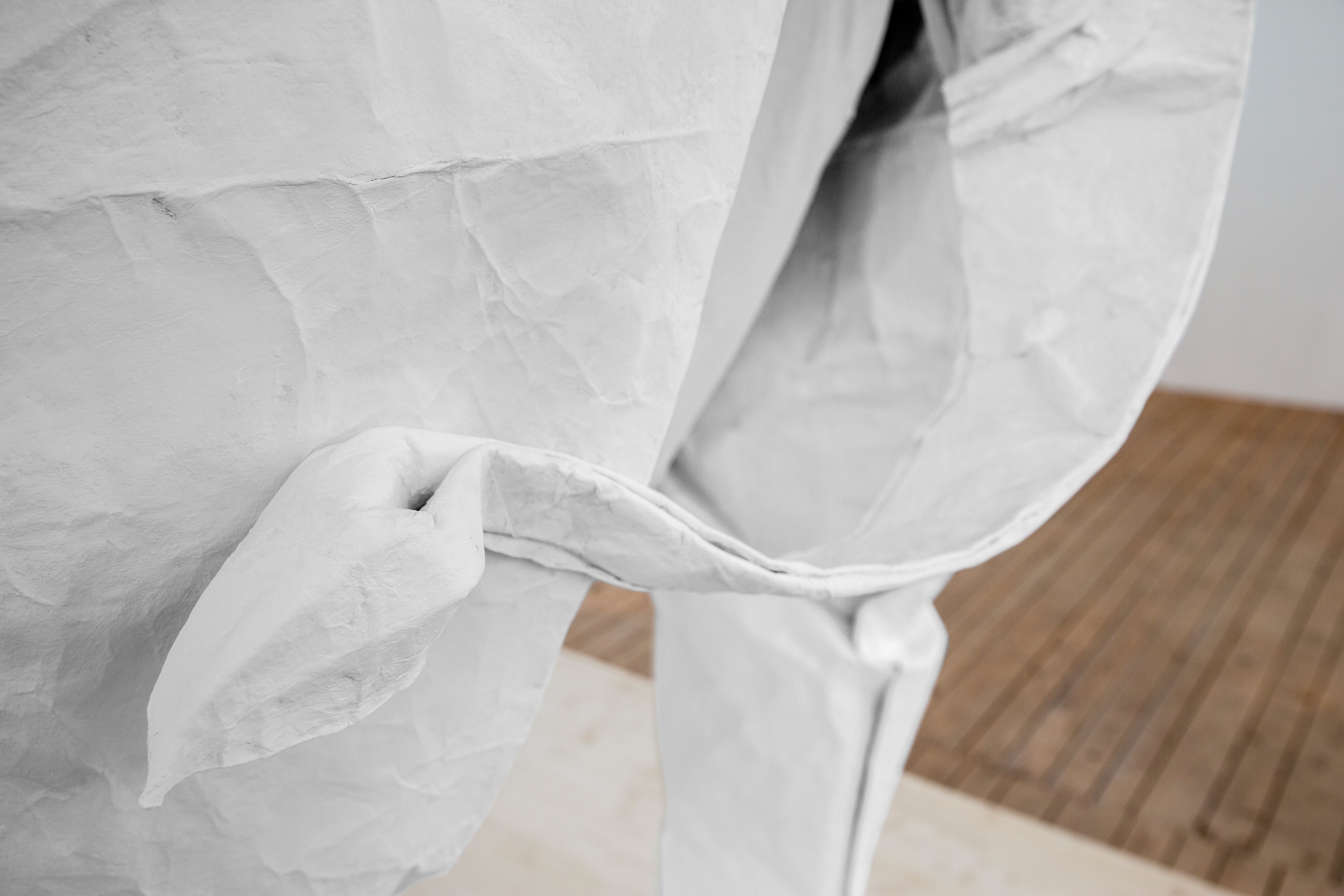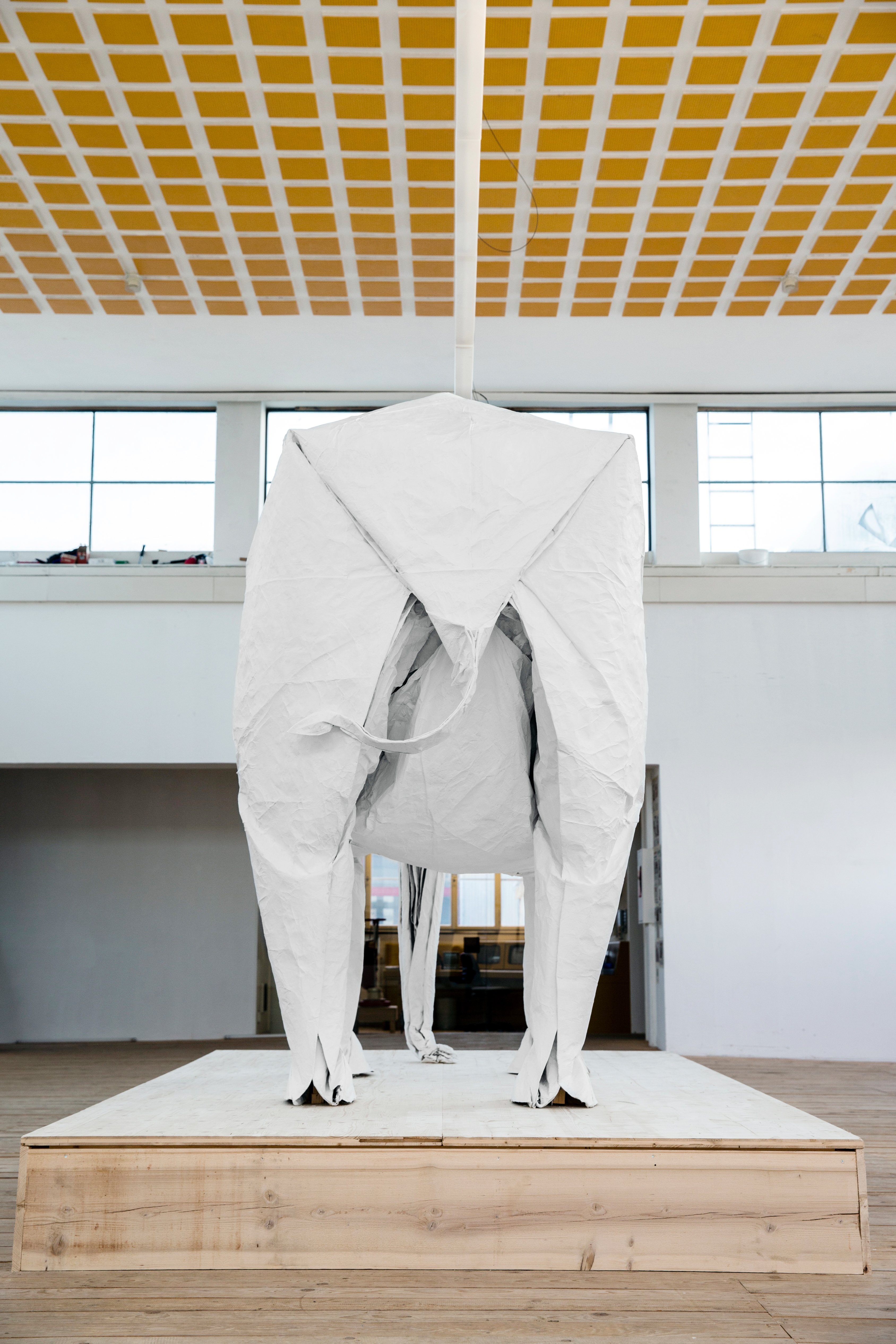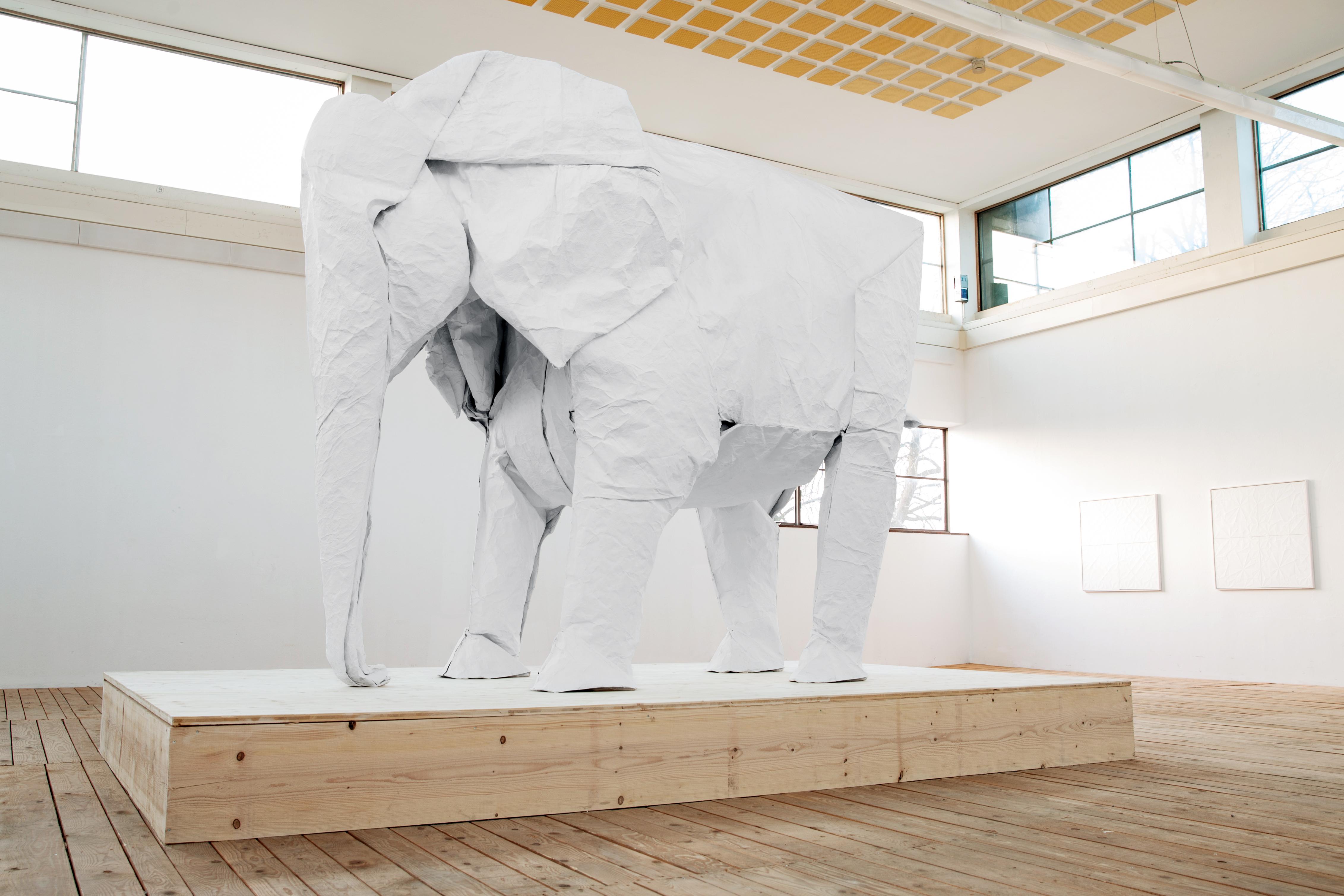 All images © Sipho Mabona