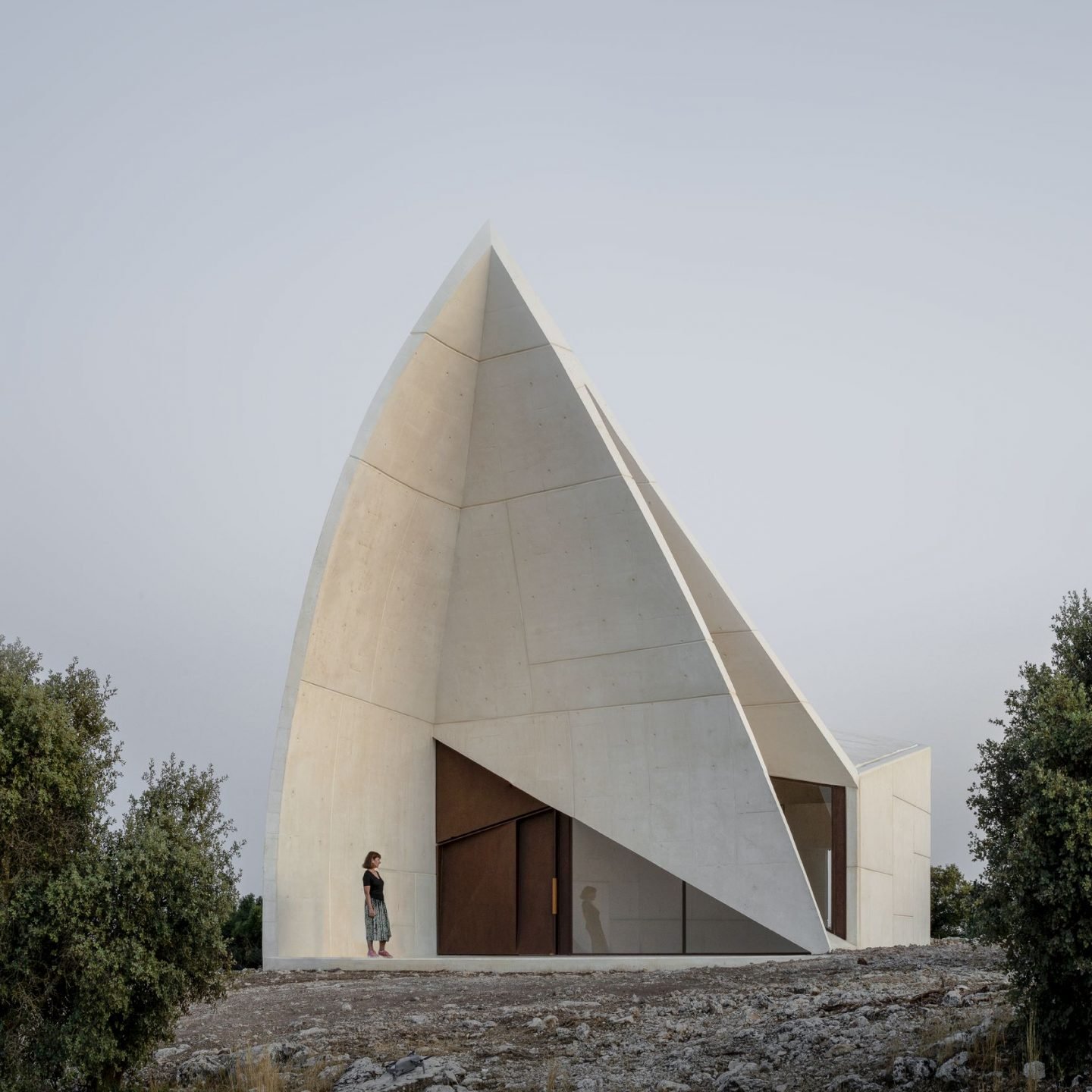 Chapel In Sierra La Villa Stands Out Due To Its Sculptural Presence And Contemporary Character 
In a desolate, hilly site in central Spain, Madrid-based architecture firm Sancho-Madridejoss has designed a striking, minimalist private chapel. Named 'Chapel in Sierra La Villa', the folded concrete structure boasts angular walls and openings, seamlessly merging beauty and function. 
Nestled on a rural estate containing numerous holm oaks in Cuenca, the chapel was conceived as a spatial experience emphasizing materiality, perception, and atmosphere. For the project, Sancho-Mardidejos "folded" reinforced concrete to form a singular, unitary, curved fold—truly arresting in its sheer scale and visual power. "Light is what allows this space to be appreciated in its full character" Coming across as built origami, the structure is "a formal topological expression in structural equilibrium that responds to complex external stresses of a topological action," explains the firm. An ample bare entrance, defined by the extension of the curved section in front, welcomes the private chapel's owners, leading them towards a compressed end. Intriguing for its simplicity, inside, the volume presents clear geometries, solid gray surfaces, and strategic voids. Big concrete masses form a bulky cross, while linear openings penetrate the fold, casting different, dynamic lights, illuminating the room and altering the interior space in suggestive ways. "Light is what allows this space to be appreciated in its full character," adds the firm.