Tverrfjellhytta, The Observation Pavilion Enriching Norway's Unique Landscape And Fauna History
On the outskirts of Norway's Dovrefjell National Park in Hjerkinn, renowned Norwegian practice Snøhetta has designed a minimalist viewpoint with stunning views of the surrounding mountains. Named 'Tverrfjellhytta, Norwegian Wild Reindeer Pavilion', the building provides a sheltered gathering place for visitors interested in the local fauna and flora.
At around 1250 meters above sea level, the building serves as an observation pavilion for the Wild Reindeer Foundation educational programs. Its unique location, the Dovrefjell mountain, is home to Europe's last wild reindeer herds and is the natural habitat for many other rare endemic plants and animals, including musk oxen and arctic foxes. "[Dovrefjell] holds a unique place in Norwegian consciousness through a wide range of tales and myths connected to the mountains. It has a long history filled with travelers, hunting traditions, mining, and military activities," explains the firm.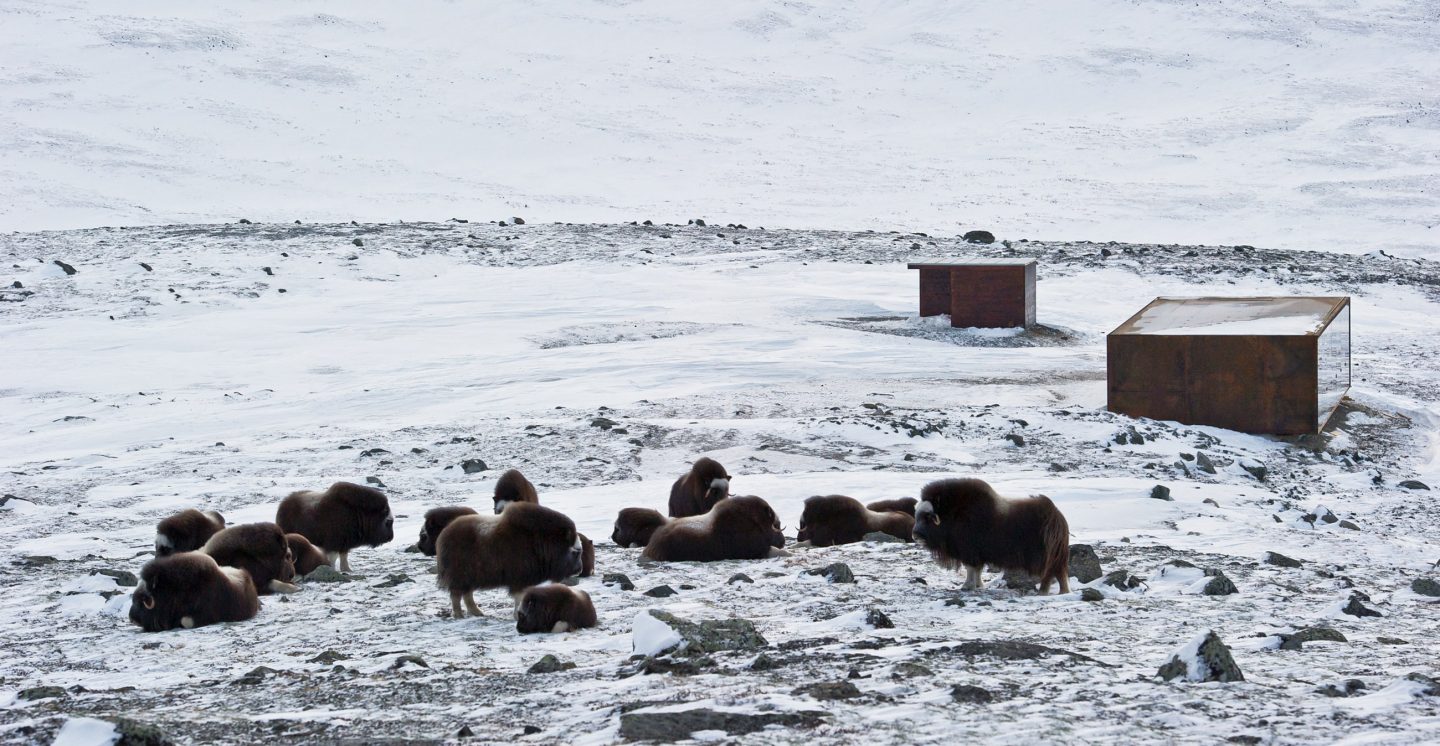 Conceived with environmental sustainability in mind, the pavilion was designed with a focus on the quality and durability of the materials, merging traditional handicraft with cutting-edge technology. "The building design is based on a contrast between ideas—a rigid outer shell and a soft, organic inner core," Snøhetta explains. Enveloped in a simple rectangular frame of raw steel and glass, its wooden inner core is shaped like a rock that has been eroded by natural forces—manufactured using a large-scale robot-controlled milling machine based on digital 3D models. Its elementary structure and use of natural building materials reference local construction traditions while creating a warm sheltered place for visitors to access breathtaking views of the area.