Name

Project

Je Suis

Images

Words
Ethereal and subversive, the short film 'Je Suis' creates a meditative dreamscape of existence, in which feminine energy reigns supreme in the brilliance of nature—turning it into a source of healing, and of affirmation and transformation, for the self and for others.
Shot by Portuguese director and photographer João Marques on an idyllic archipelago off the coast of Peniche, Portugal, the film follows socially and politically engaged model and actress Claude-Emmanuelle as she seeks to connect to self through the riches of nature. Stressing the solitary state of the subject during the pandemic while inviting viewers to get a glance at her intimate story, the film aligns trans experience with the vibrant love of the universe, with the power of creating, connecting, and loving, thereby installing a cathartic and purposeful narrative.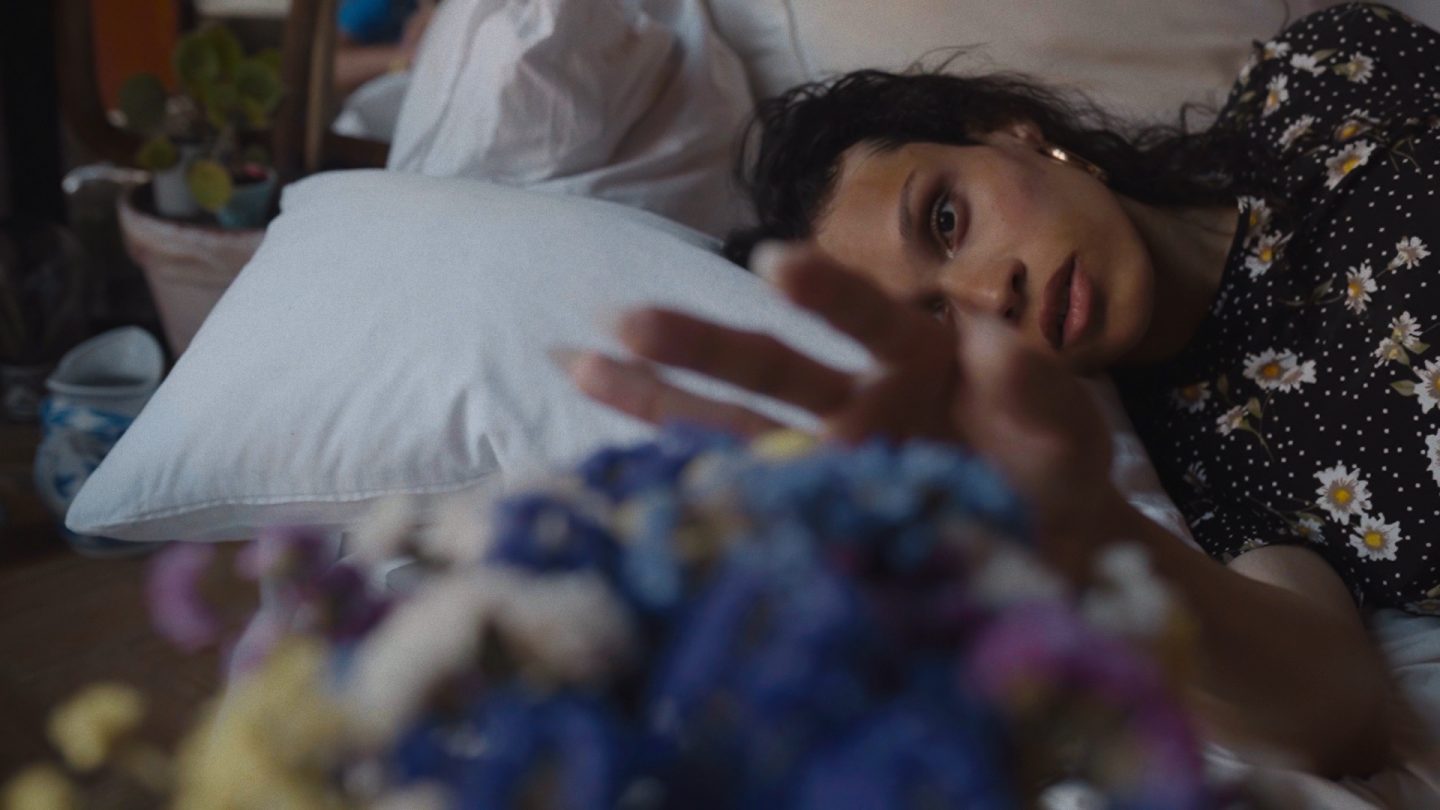 The woman embraces her inner Goddess, becoming divinely connected to Mother EarthThrough stunning visuals and movement direction, 'Je Suis' portrays nature as enticing in the energy it emanates; healing in the mirages of harmonious connections between vegetal and human forms. The film envisions the Divine Feminine, a sacred spiritual energy believed to exist within all of us, as connected to soil, water, and the wild forms of life, in tune with nature's rhythms and cycles of creation. As the woman taps into it, she gets in touch with her sensuality and nurturing quality; she learns to practice self-love and forges new strenghts. Empowered within, she embraces her inner Goddess, becoming divinely connected to Mother Earth, portrayed in the film by multidisciplinary artist Gaïa Lamarre.
'Je Suis' becomes an echo to observe the relationship between us and nature
Free and untamed, the woman can rise above the rules and boundaries that patriarchal society has constructed for her, and pave her own way—her sacred femininity rebukes the hierarchy that has shaped her experience, recentering who has been cast out from the conversation. The emotional information contained in 'Je Suis' becomes an echo to observe the relationship between us and nature. With her feminine energy, the woman can protect Earth from its fallout, becoming an indispensable contribution to the healing of the world. We caught up with one of the minds behind 'Je Suis', creative director Joana-Inês de Cuyper, about the film's artistic exploration of the Divine Feminine, its empowering message, and her approach in installing this almost mythical visual journey.
In a home-confined world, turning to nature as an escape and healing process has been ever more comforting. How did the idea to invoke an ecological and transcentric view of nature through transgender experience and identity come about?
The sheer essence of this idea was derived from the Divine Feminine; my primary source of inspiration and creation, for it embodies a fluid connection between human beings and nature. Berlenga, the island and the location for the film, serves as a natural reserve for seabirds. Nature is the ruler there. It is also a perfect location to disconnect with barely any cellular connection or habitation—the invitation is straightforward; let go of the outside world and reconnect with simplicity. For me, it encapsulates both peace and power; it is where I feel most connected with Mother Nature and the Divine.
Claude-Emmanuelle and Gaïa are my longtime friends and sisters. I was aware they were going through an incredibly rough time during the pandemic; this motivated me to help highlight their Divine through showing them the pure magic of Berlenga. The intention was to give them both space to disconnect and tap into the dualism that the island so naturally embodies: beauty and power. The birth of 'Je Suis' was a soulfully organic process; a true symbiosis of all our talents and a remarkably beautiful narrative of two young women allowing nature to both hold them and reinforce their Divine.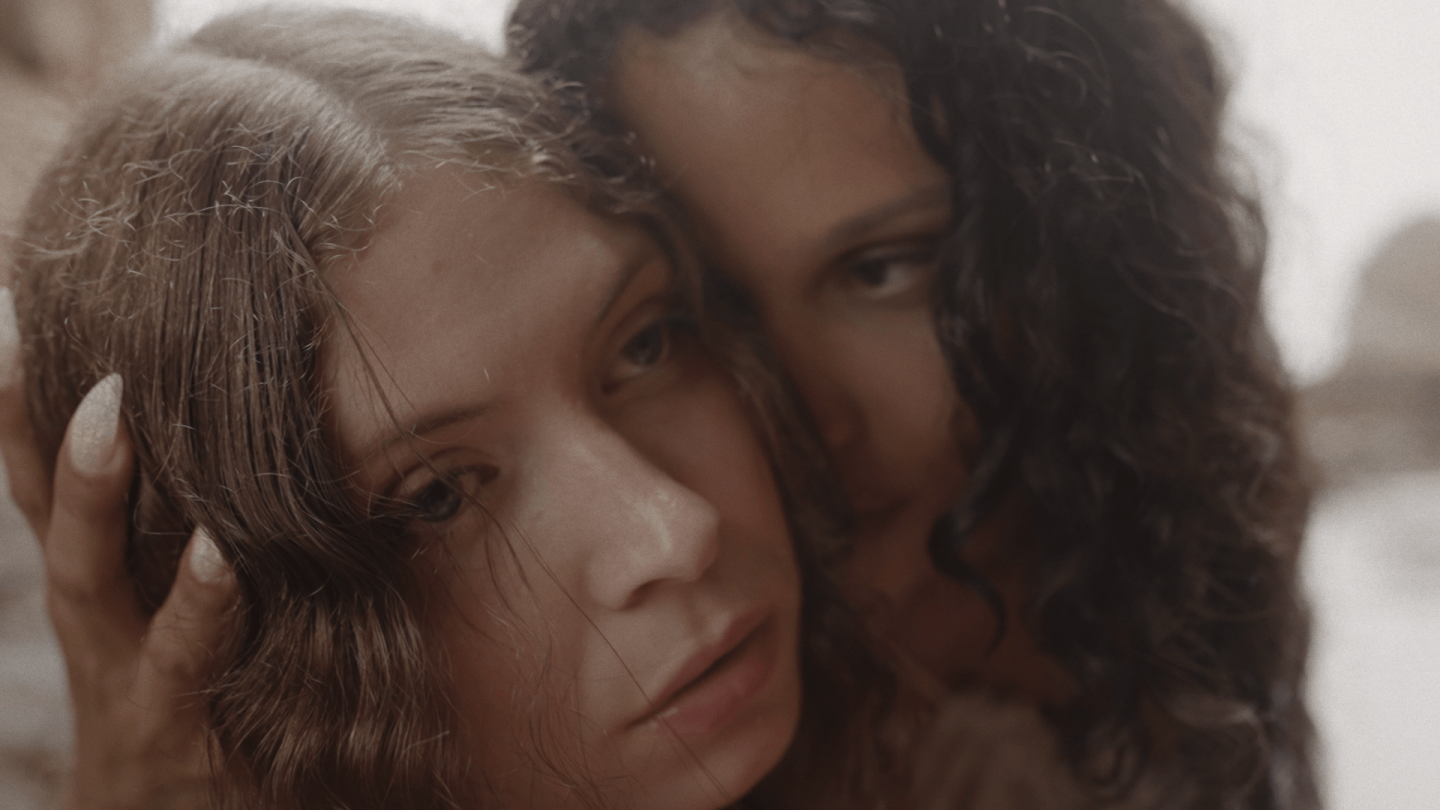 In the film, appreciation of nature goes beyond the enjoyment of its sights and sounds. How challenging was it to frame Portugal's coastal environment as a transcendent affirming source and reflective space? What did this require, from a visual and technical point of view?
Berlenga has its own microclimate and the humidity levels can rise above 90% during the night—the west is always wild, and the Atlantic water and winds can be freezing cold, creating very uncomfortable conditions at times. My biggest advantage with this project was the fact that I basically grew up on the island. I'm familiar with how the tide moves, where the moon rises, and where all the hidden gems are. This knowledge provided us with a unique creative edge which allowed us to fully explore and shoot incredible sceneries.
The film was shot in less than two days and we were very blessed with one spectacular sunset, where soft haze of low clouds reflected and intensified the pink hues. I'm very grateful to Mother Nature for the weather conditions that eventuated on these two crucial days, and to Claude Emmanuelle and Gaïa for entrusting me on this adventure to what is a deserted island with unpredictable weather conditions. I want to acknowledge this not from a visual or technical point of view but from a social one, because challenging our comfort zones deserves recognition.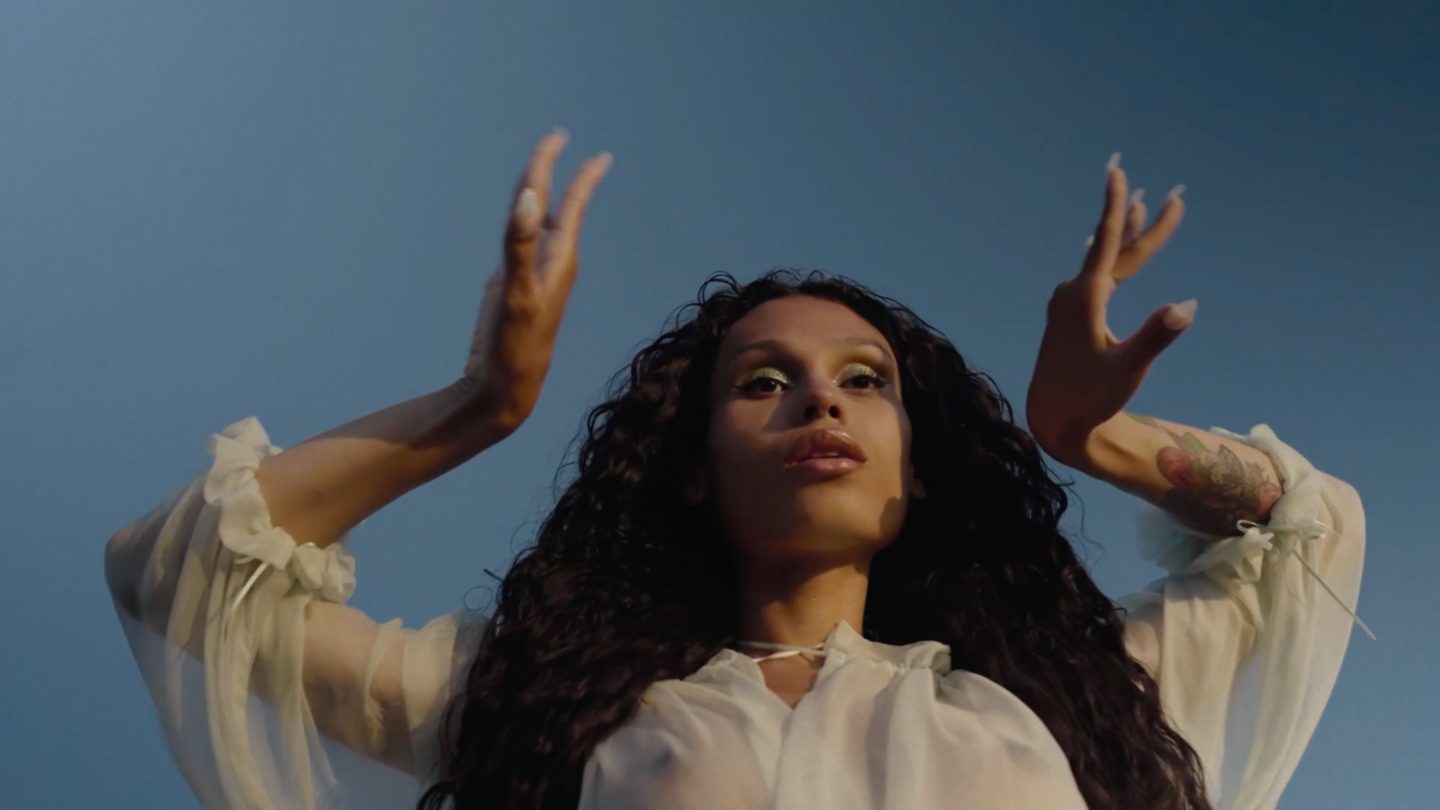 'Je Suis' is a powerful statement to the journey of trans women. How important is the identity aspect of the film in this context?
It was a truly humbling experience and I feel very lucky to have had the chance to be involved with highlighting their beauty and power. From a 'trip' to reconnect with Mother Nature, the project flourished into a very important piece of work. And like anything in life, in uncertainty there is possibility, so sometimes we can only realize after the fact how important this work is going to be for other trans women all over the globe. Given that the film follows a real and authentic storyline, the emotions and layers are all raw, real, and honest. We can see that the deep connection Claude and Gaia share with each other is sisterhood. The film grew into something so much bigger than my own desire of working around the divine feminine, and that in itself is notable. 'Je Suis' became a beacon of hope and empowerment through real life connection and the constant flux with nature.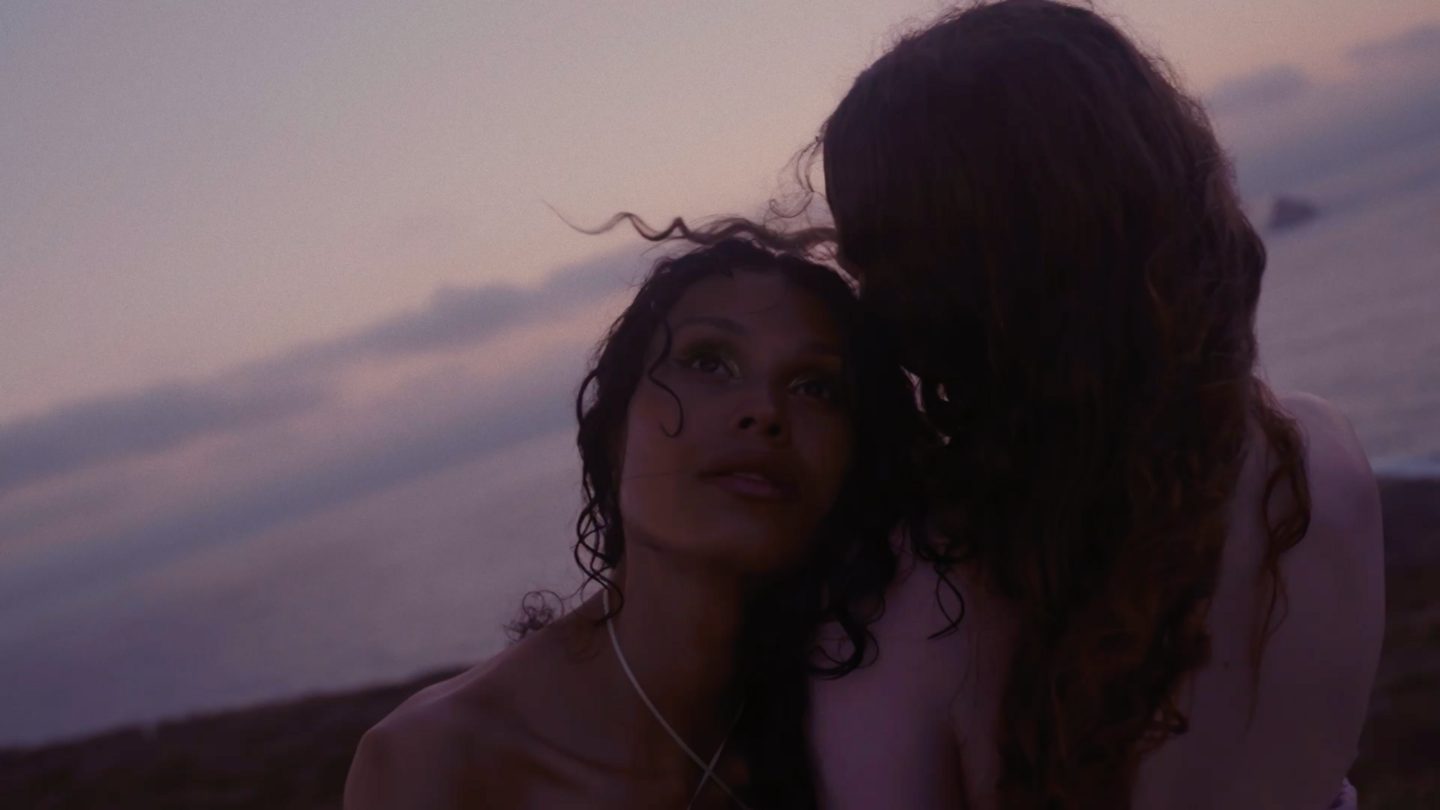 Can you tell us a bit about your collaboration with João Marques, the director and photographer?
João has this incredible talent of emergence as he allows you to tap into his own mind and creative space. What always captivated me about his works was his ability to ease the mind with idyllic color schemes and romantic storytelling. It reminds me of Monet's work, but of course in digital form with more depth in terms of mood. His work feels like taking a walk into a universe where everything just feels a little lighter. He brought many creatives into our post production process that also allowed us to elevate the film to another level. From our own sound designed by Ross K to the color grading with Playground, it was all thanks to João's hard work and patience that we were really able to bring to life something so unique and pure.