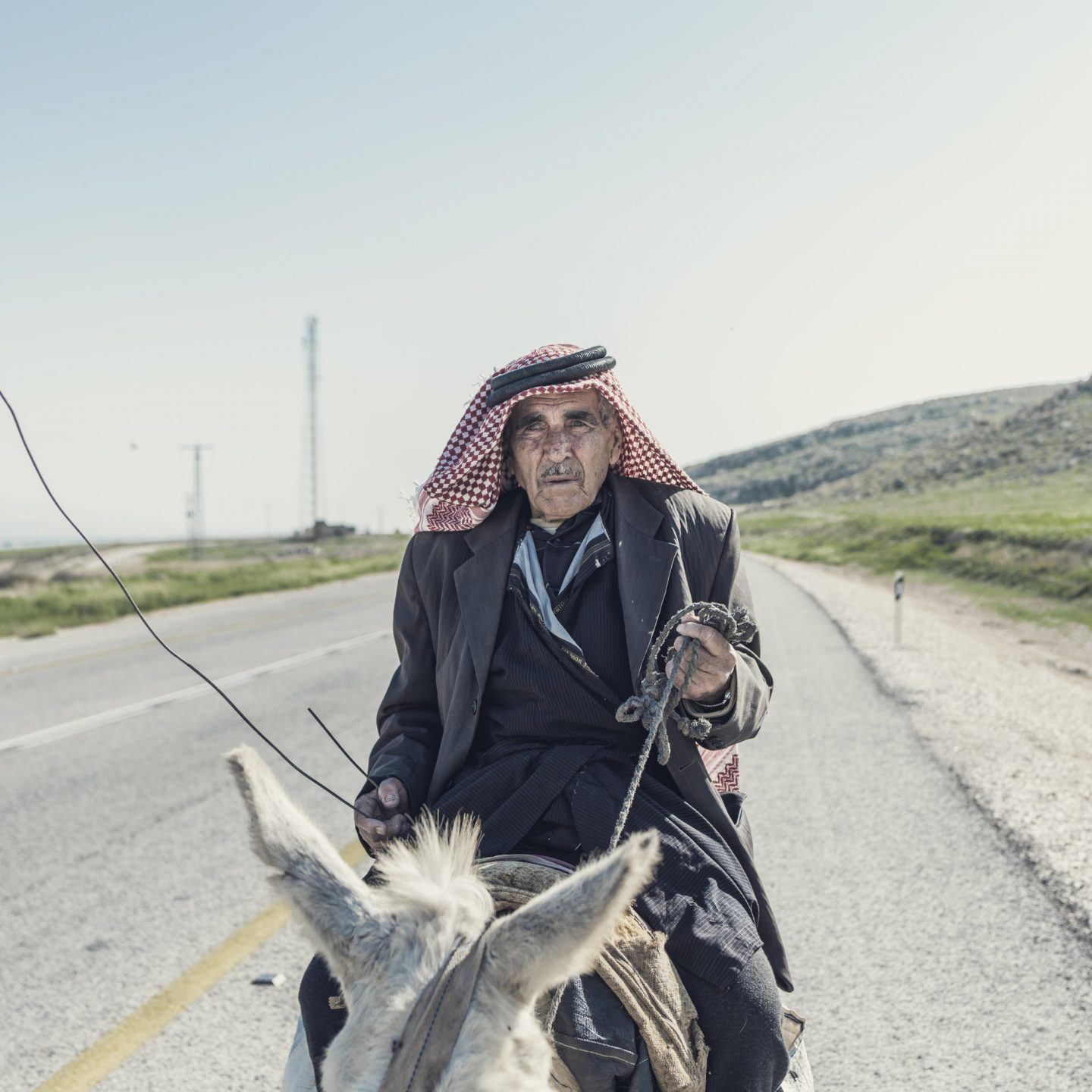 A Land Divided: Clément Chapillon Explores The Israeli-Palestinian Conflict
In an arresting set of documentary images, French photographer Clément Chapillon examines the intersection of people, place, and politics: 'Promise me a land' is his reportage of the ways in which this connection has impacted the lives of many.
Chapillon has spent much time in Israel and the West Bank over the years, investigating the effects of what happens when the promise of a land is jeopardized over time. "In February 2016, I left my job to join this land—to testify to its reality and try to capture the energy that I felt there," explains Chapillon to IGNANT. "I gambled on transcending the conflicts to witness the land, a place that mixes Israeli and Palestinian narratives," he says. "I know there are truths there that are hidden in shades of gray. I go then to photograph not the gray, but the bright colors of the territory." In the series, Chapillon empathetically depicts the region's inhabitants. "Be they Israeli Jews, Arabs, Palestinians, or Druze, they draw their strength from its soil," he says. His poignant images, both portraits and landscapes, convey a depth that allows the viewer to delve into a territory that is rich and soulful, while learning of Chapillon's own journey of self-discovery, of which he shares in the words that follow: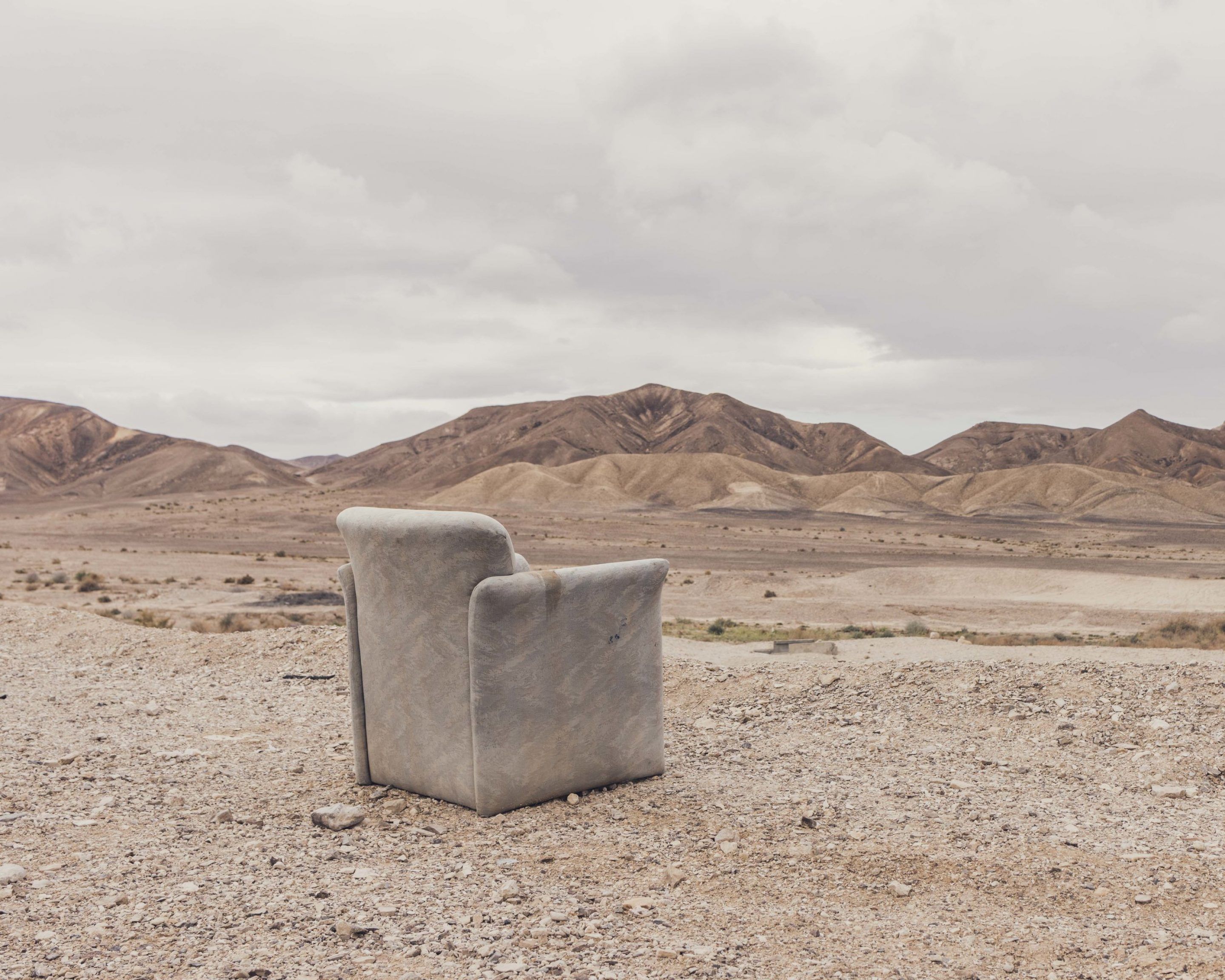 "The conflict has always been foreign to me. It was always a short segment on primetime news: wars, clashing flags, and peace agreements that crumbled, and always the same suffering. I felt repulsed by the drama that played there for nearly a century. I'm Jewish through my mother, but she herself never set foot in this territory. She preferred to take me everywhere but here. And yet, when a friend invited me to celebrate his wedding in Israel and I set foot there for the first time in the summer of 2010, something happened. I entered a place that I had imagined and fantasized about, and suddenly, it had become tangible. It immediately spoke to me: the sun, the almond trees in bloom, the spices, the deserts, the moods, the voices. I felt an energy and a vibration—it was both sweet and bitter, and I grew fond of it.
My first foray into the city of Jericho was unforgettable. I entered Palestinian society with apprehension and curiosity, and I discovered images very far from those in the media; those of a simple and ordinary daily life. And then, leaving the city at the end of the day with my friend, we took the wrong road, the one that winds through the Judean desert. I discovered a landscape that still sticks to my skin: scorched and dusty hills that are ageless, yet hide a history as well as a monastery, both nestled in an almost metaphysical geography.
I like capturing these landscapes—they are at the same time a map and a living drawing of this territory, but they also depict the stigmas of the history that has taken place there. The surface of this land is like a scripture made of lines and points: one can read intentions, emotions, and a kind of inner life. This land is also a palimpsest which bears the traces of all the civilizations it has welcomed and the wars they have waged. What is the importance of earth in our identity and our history? Can we own land, or do we belong to it?"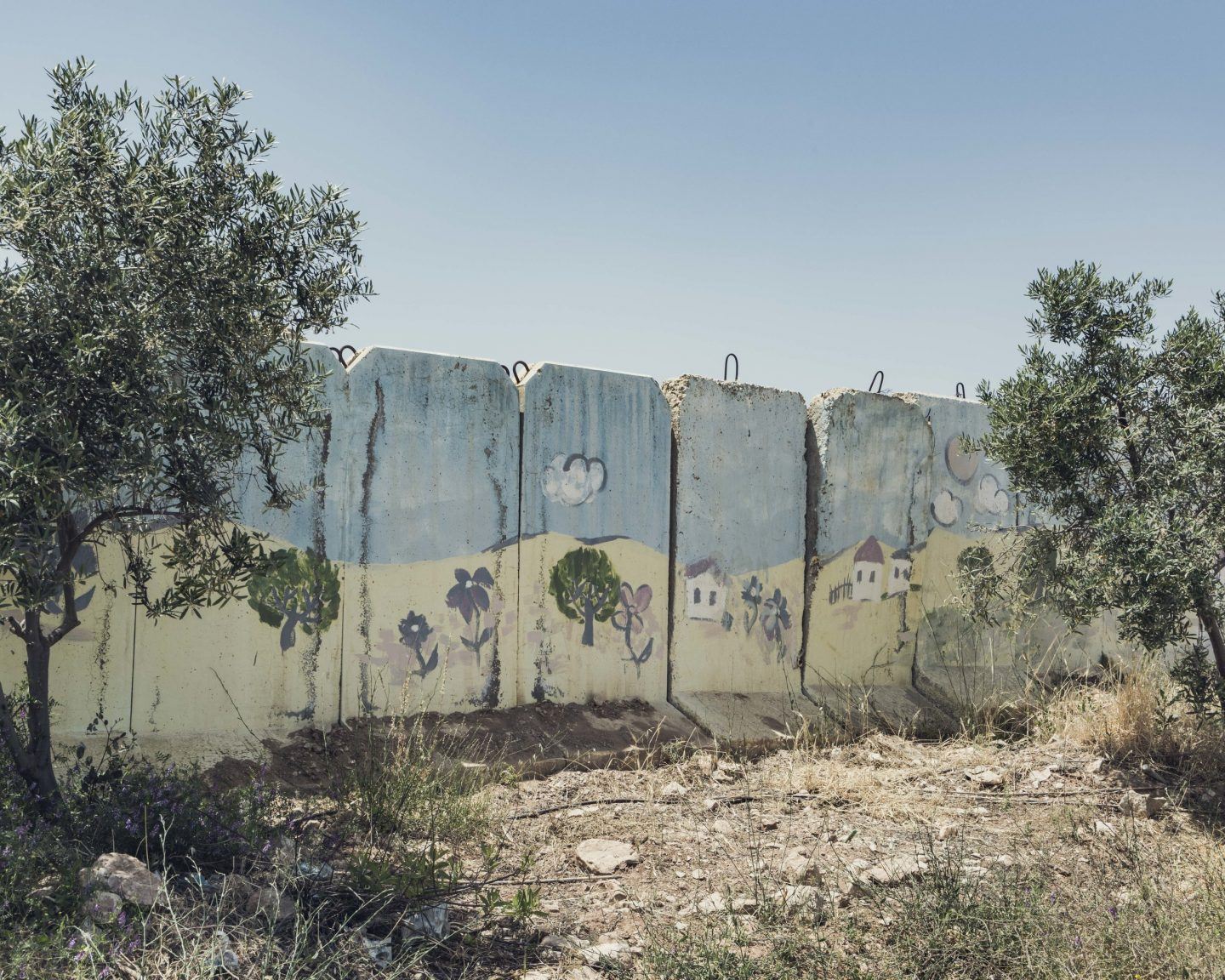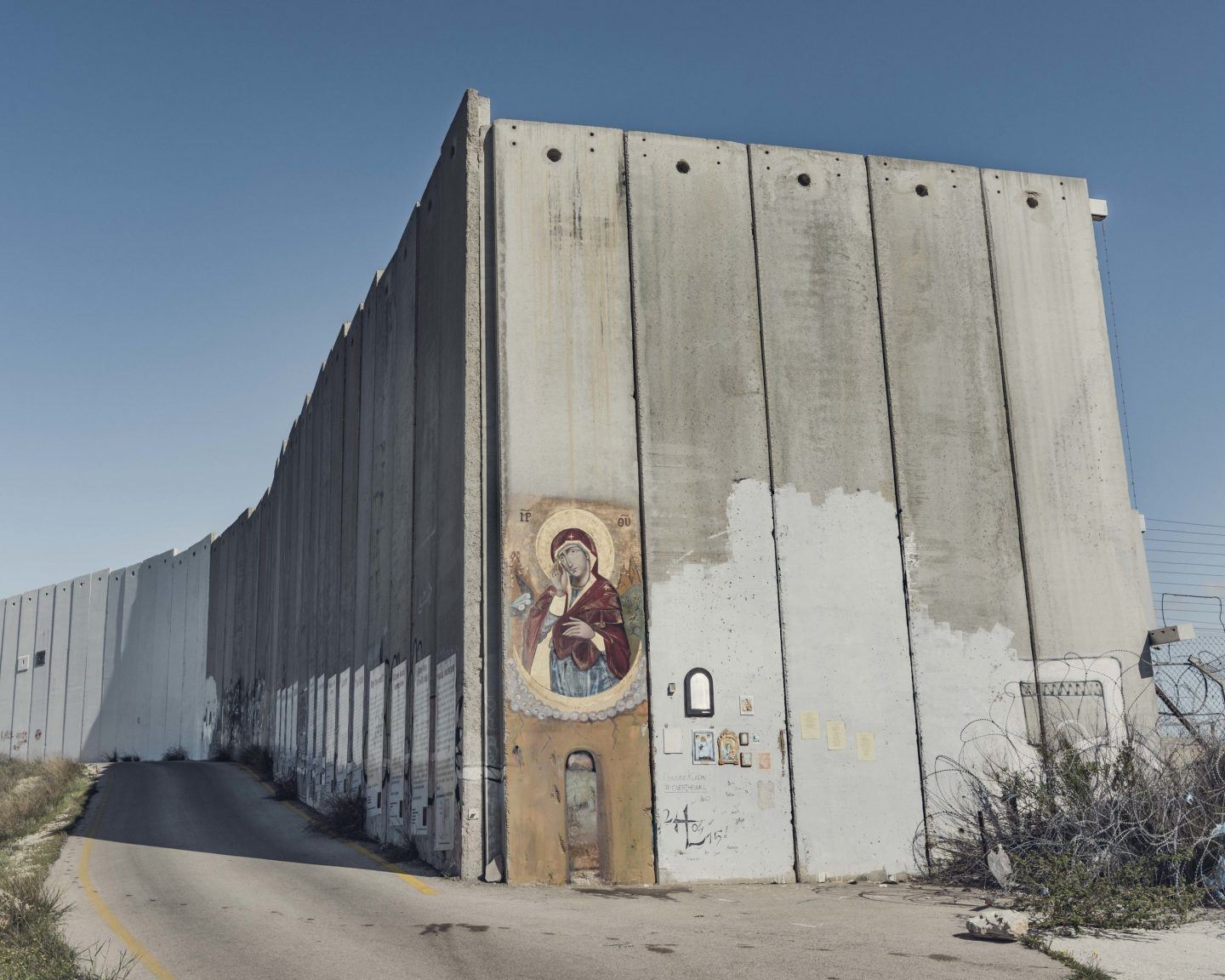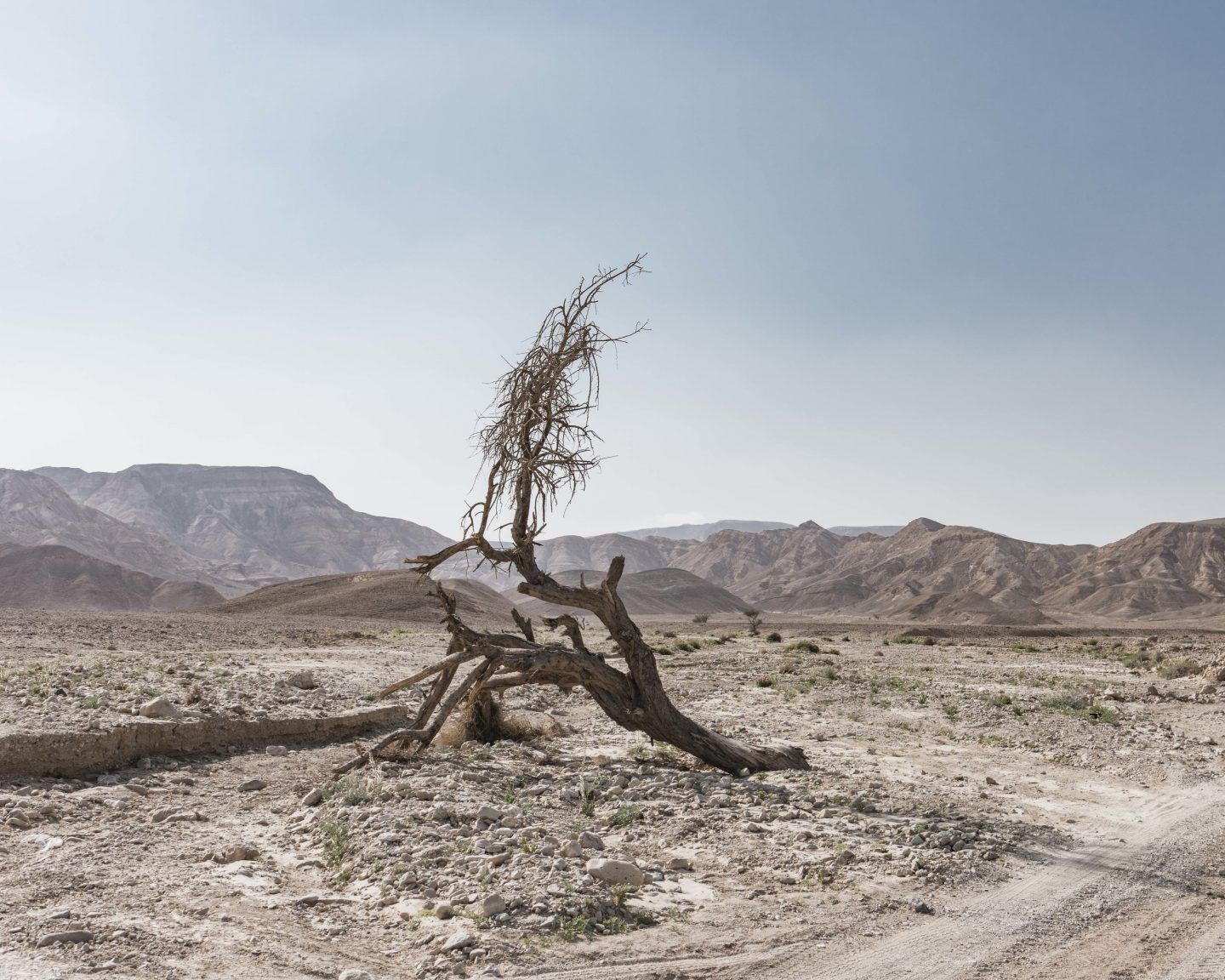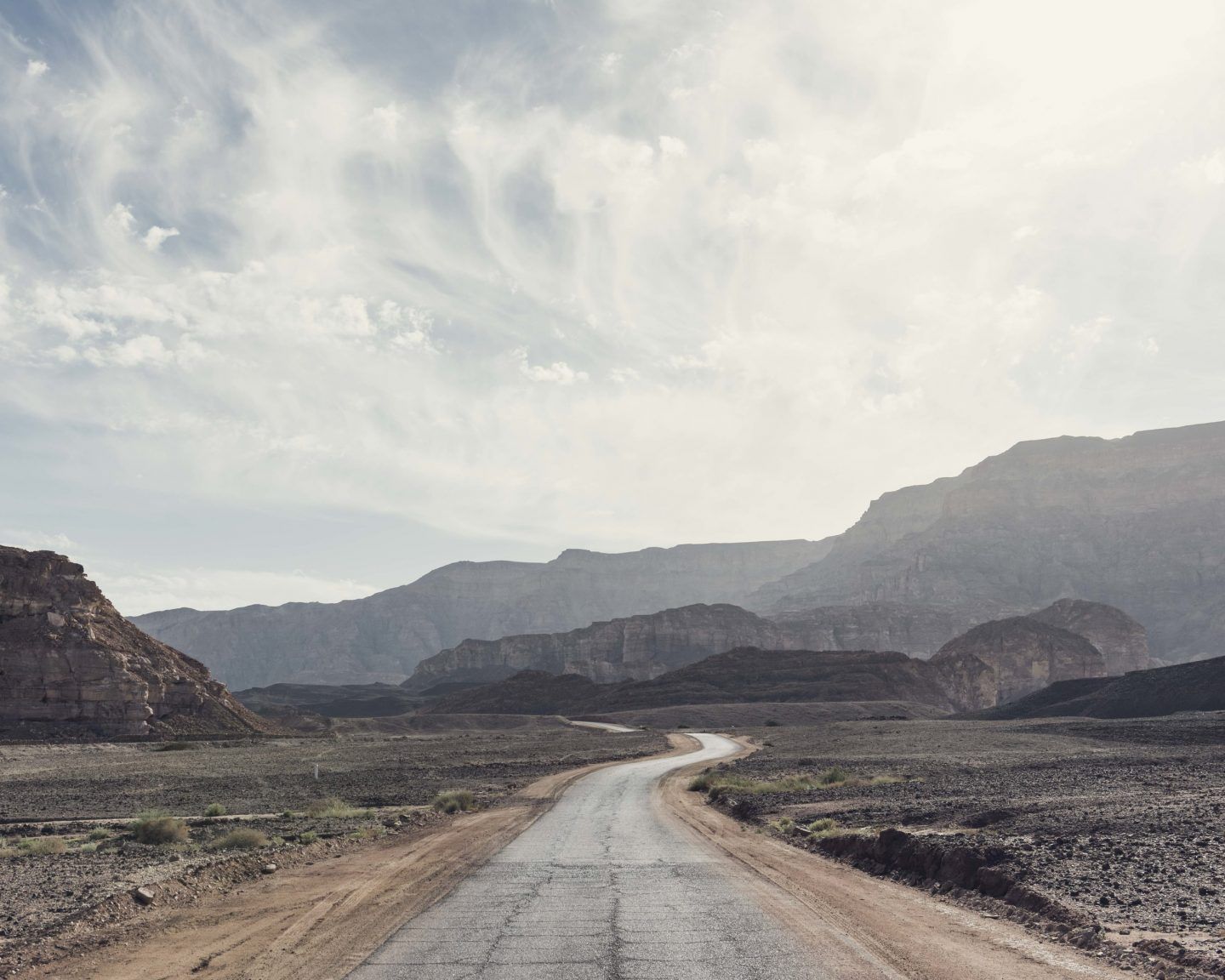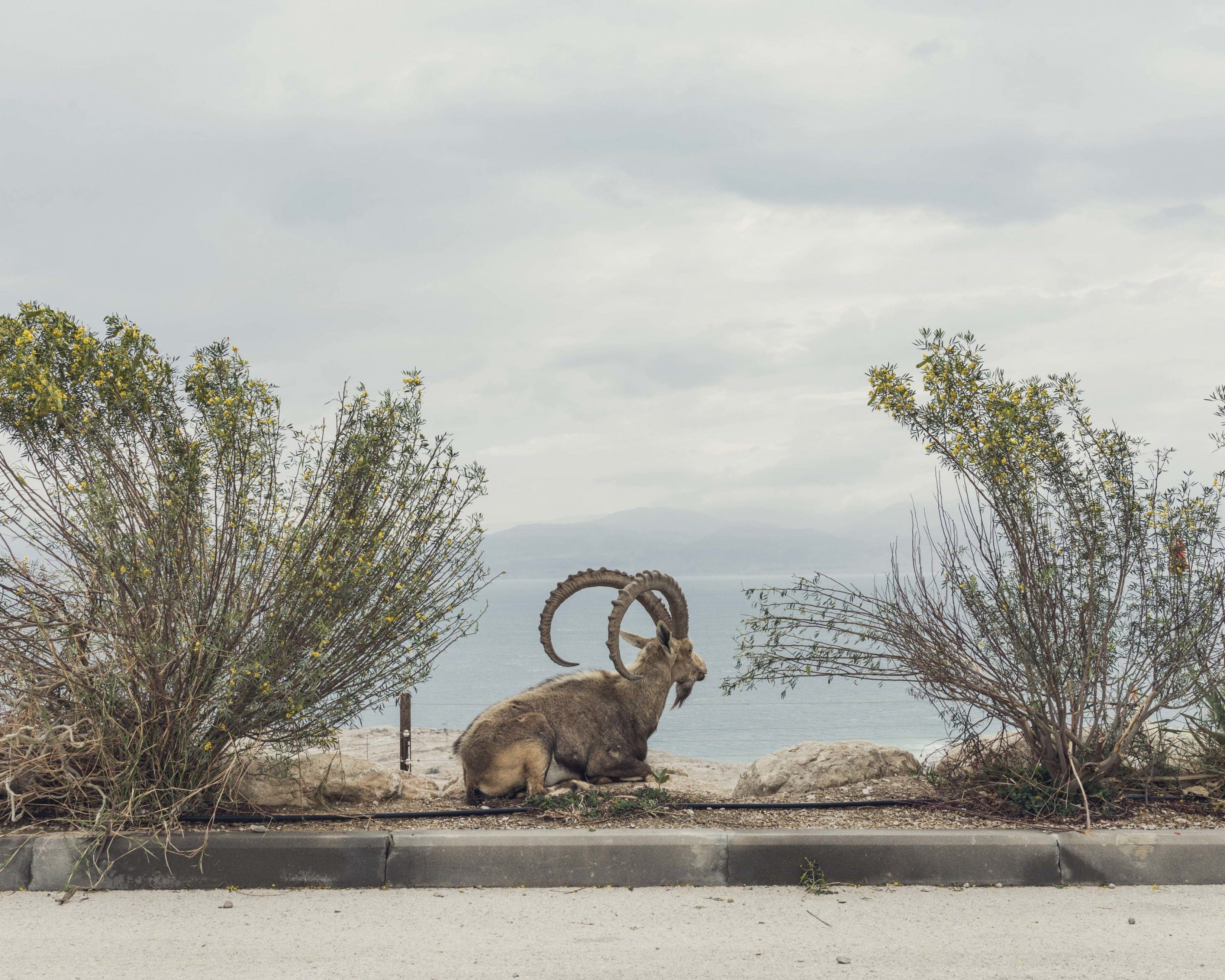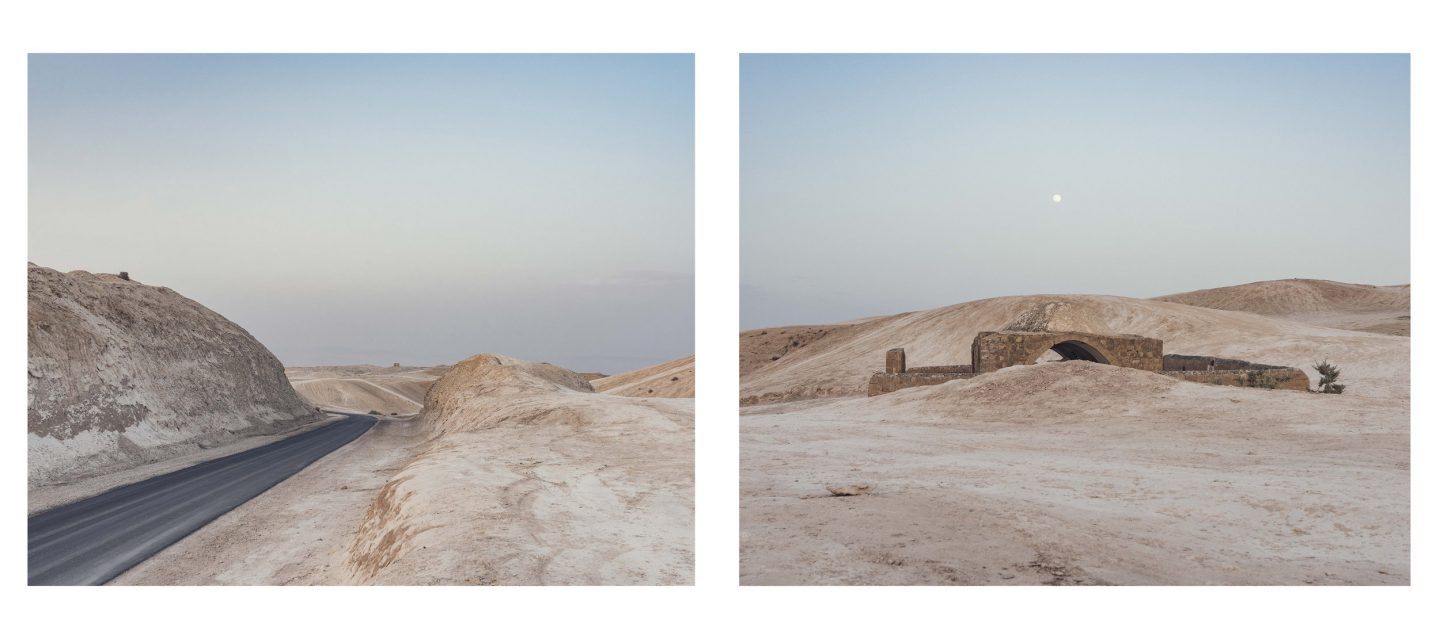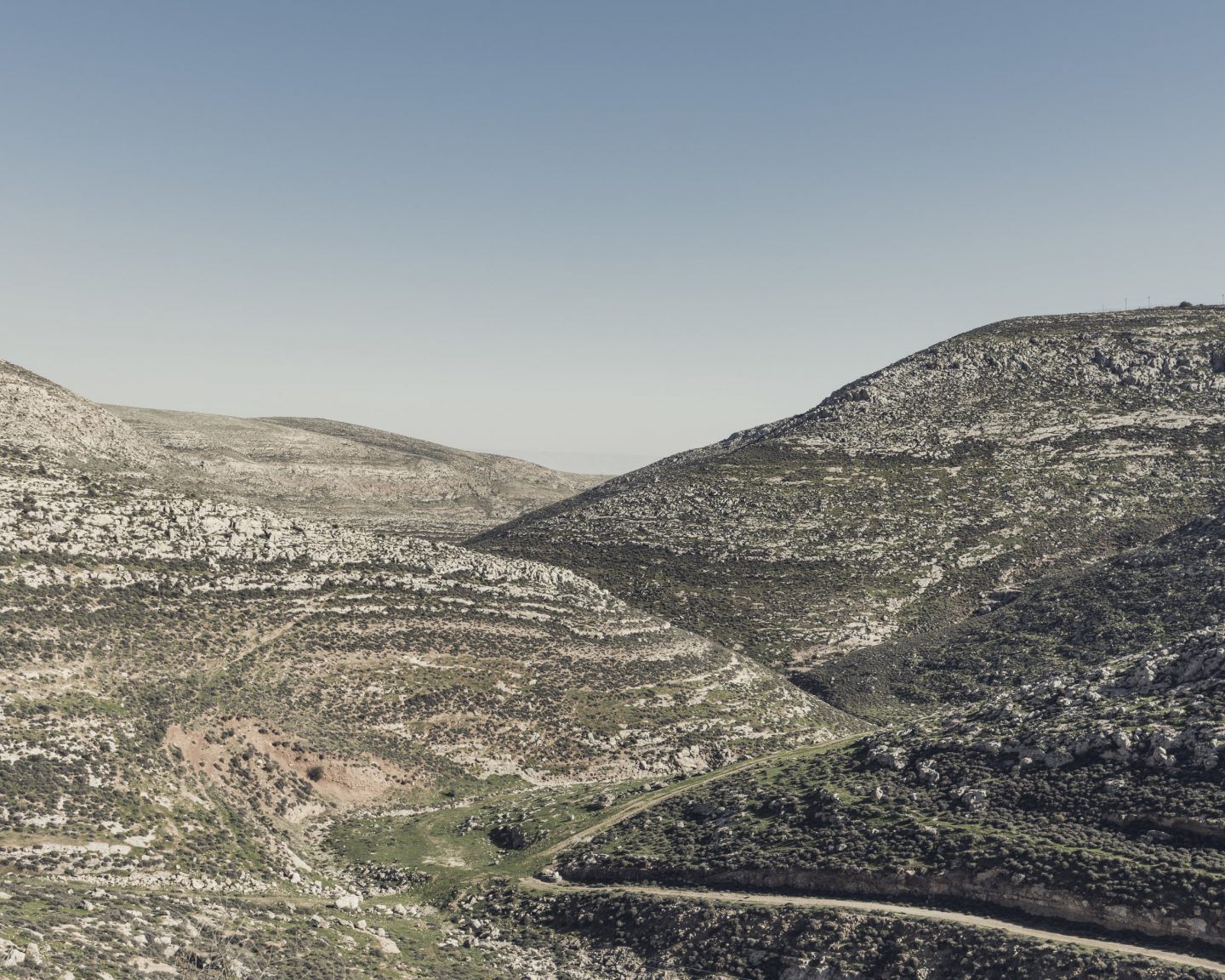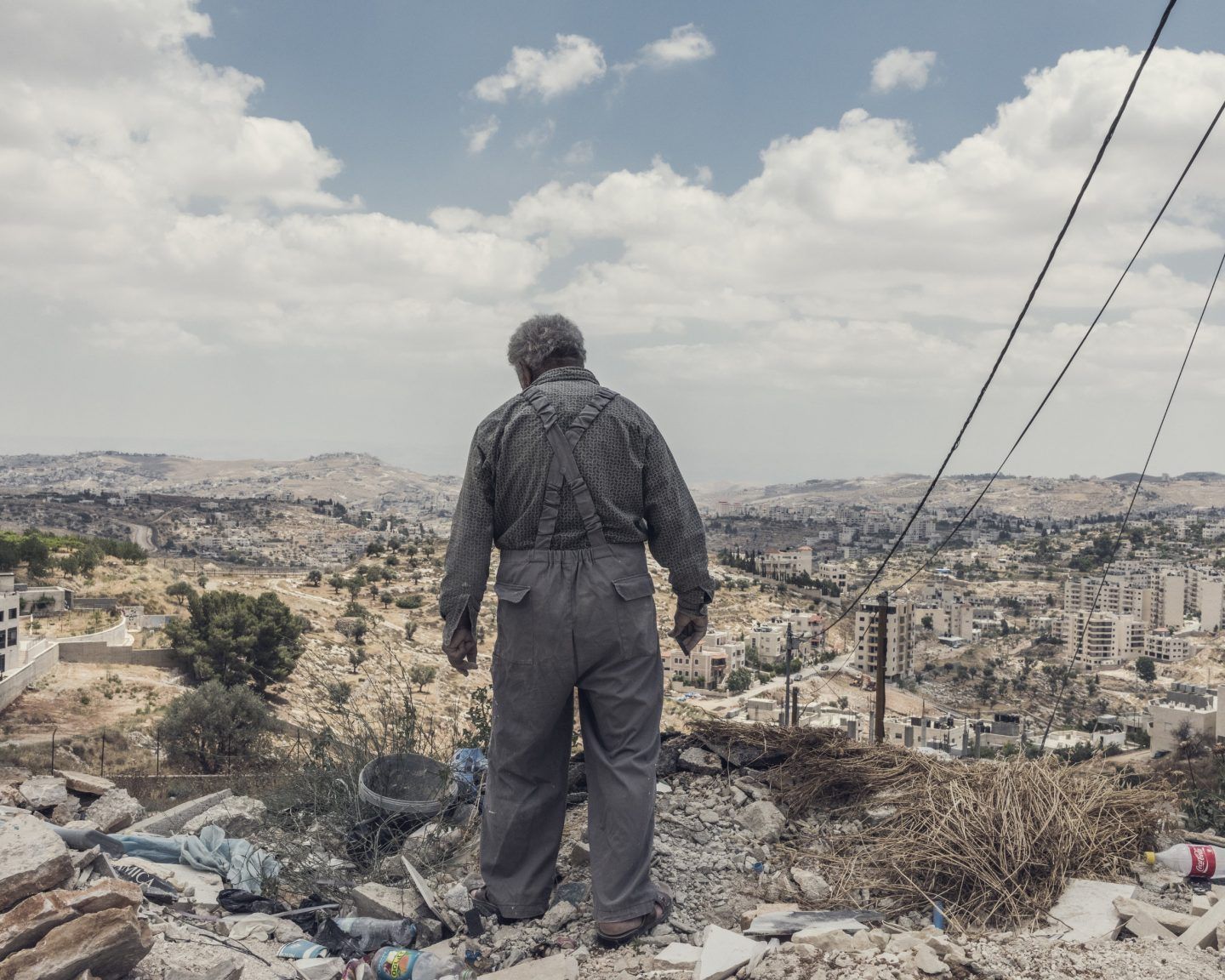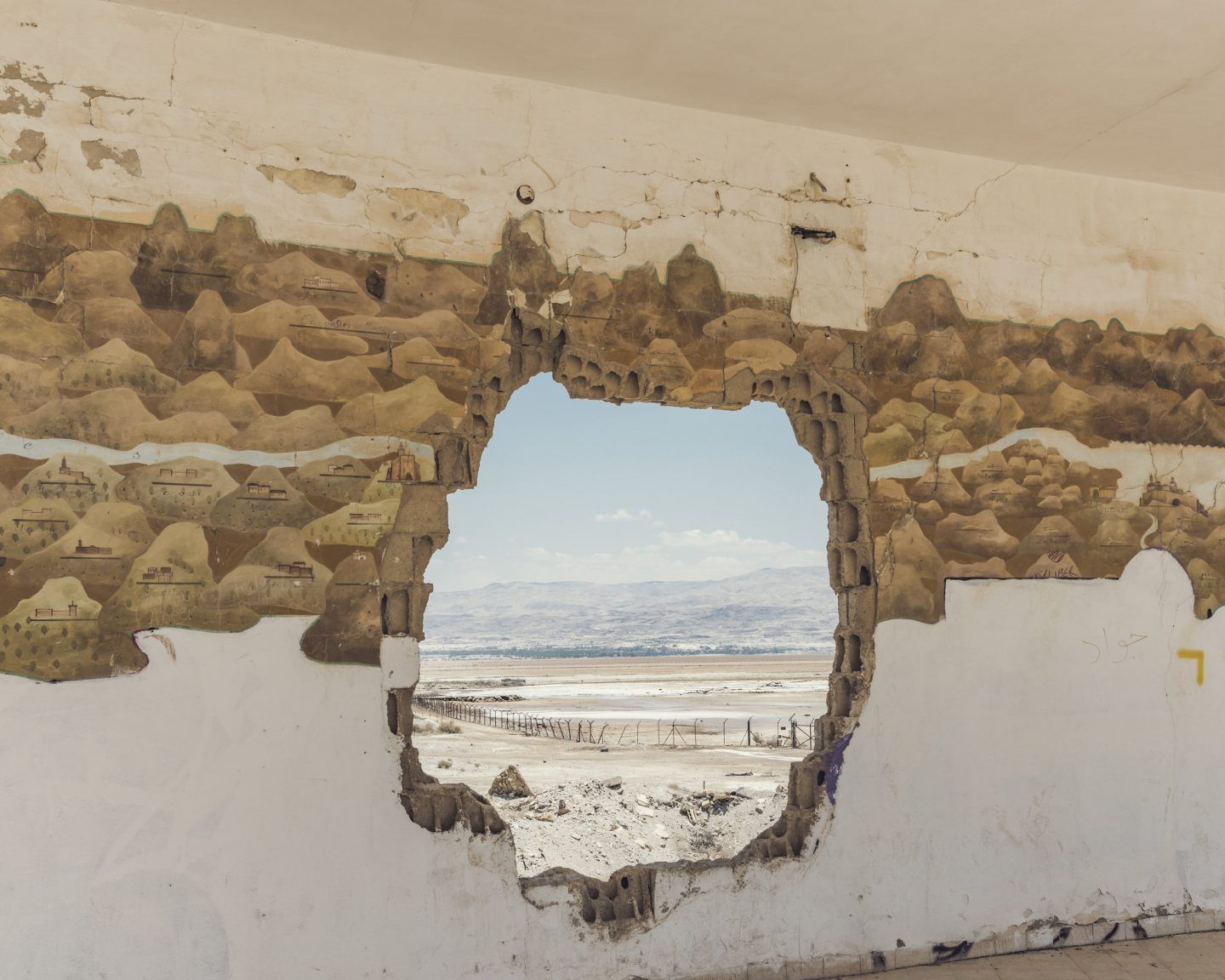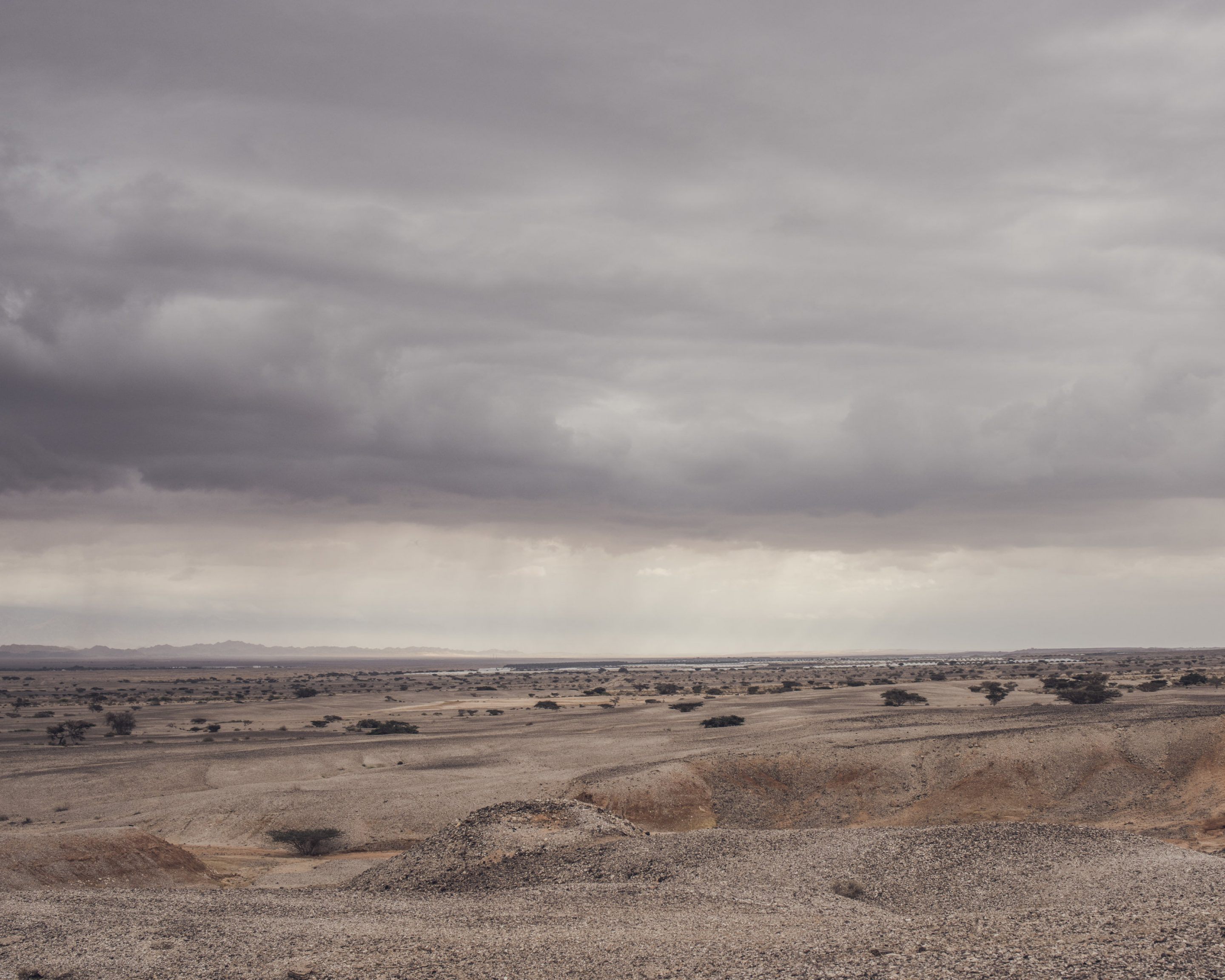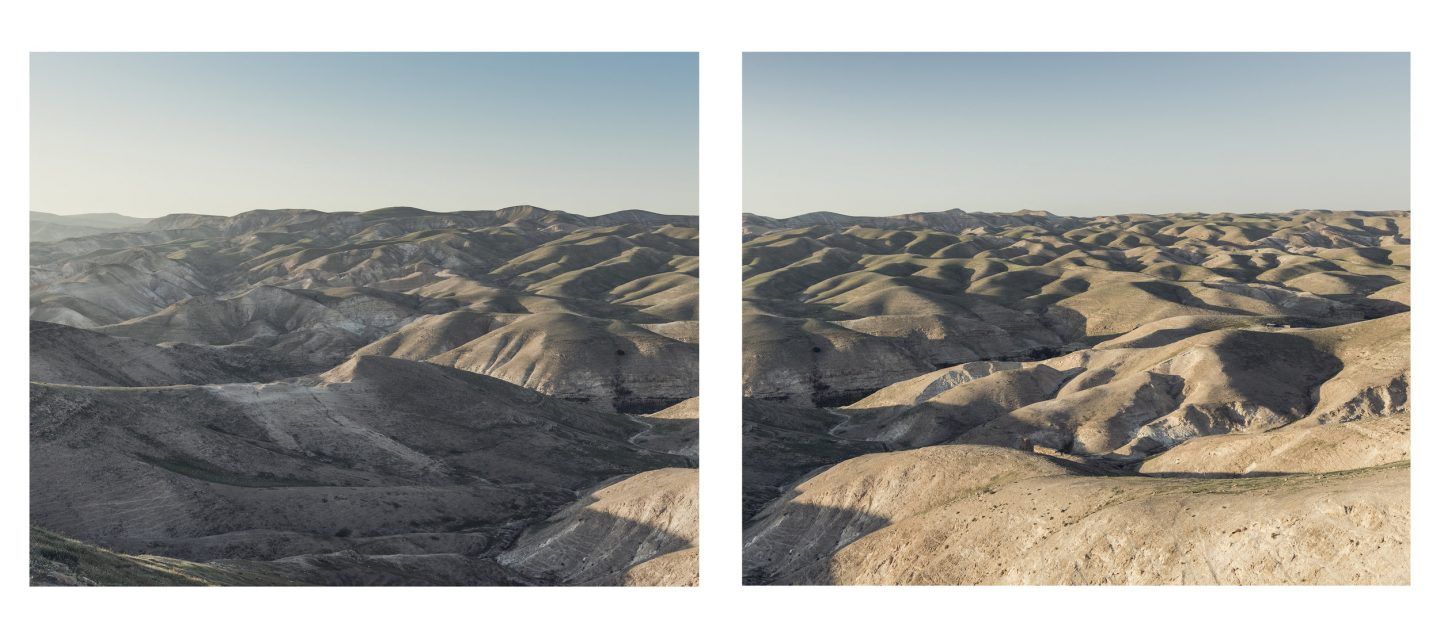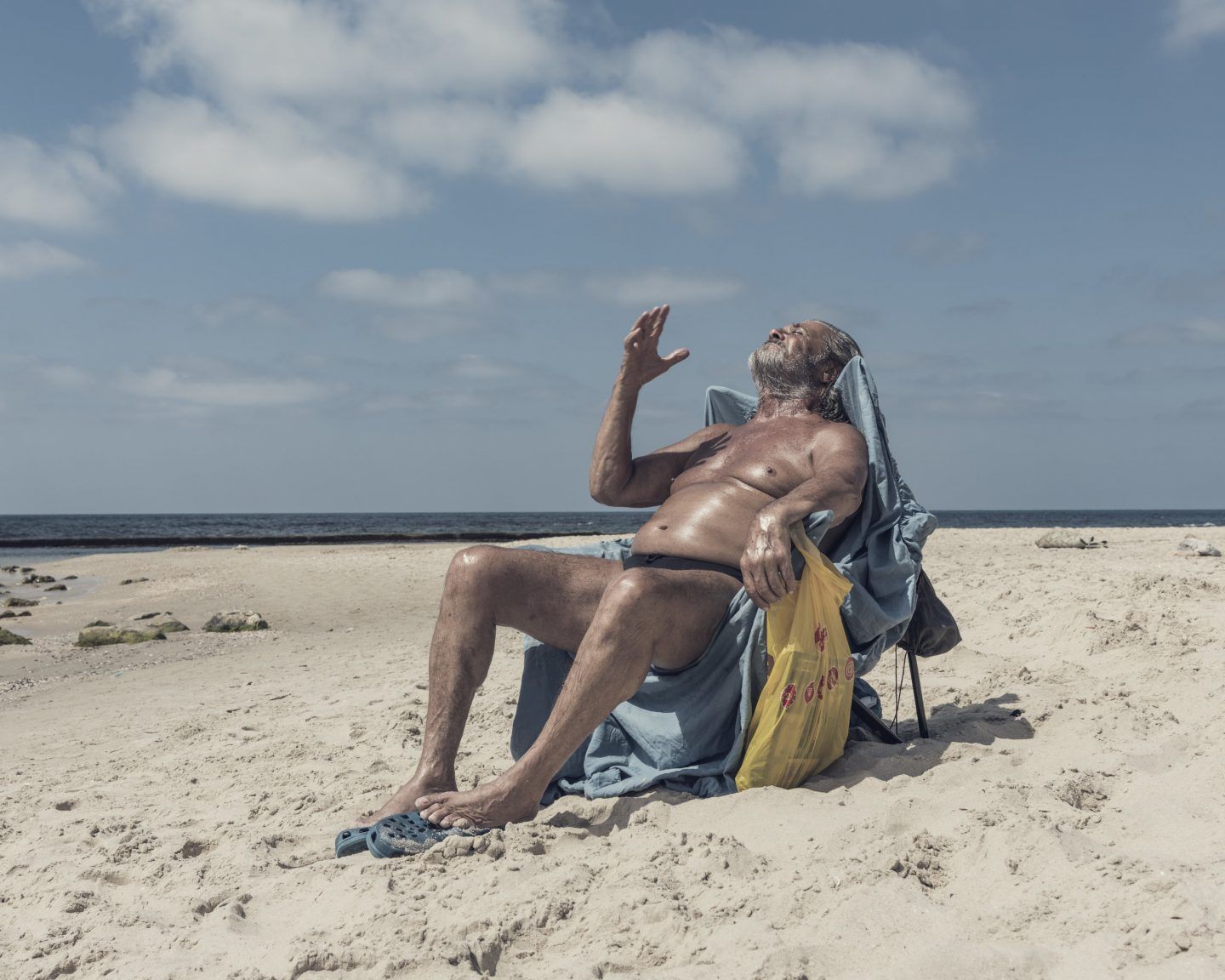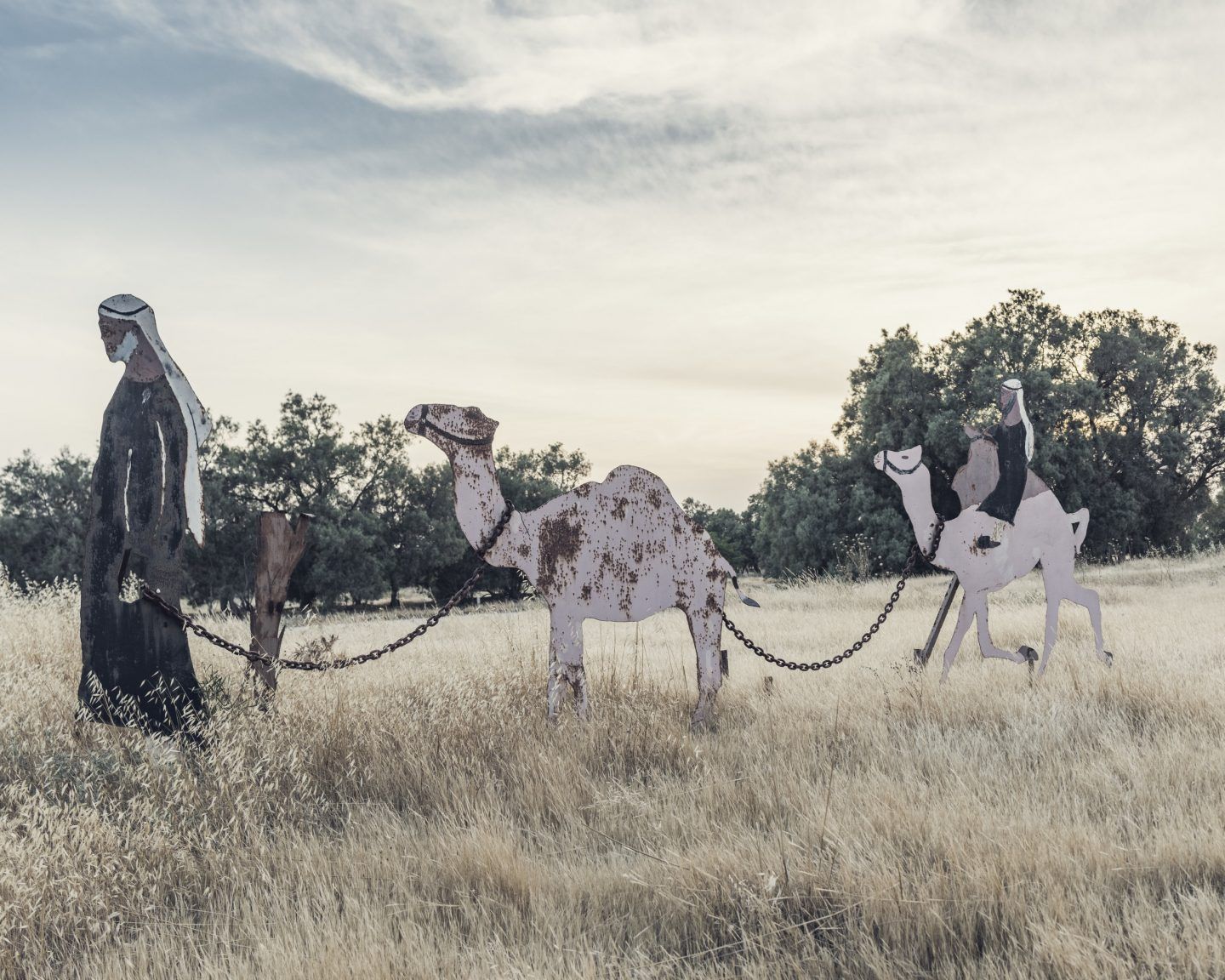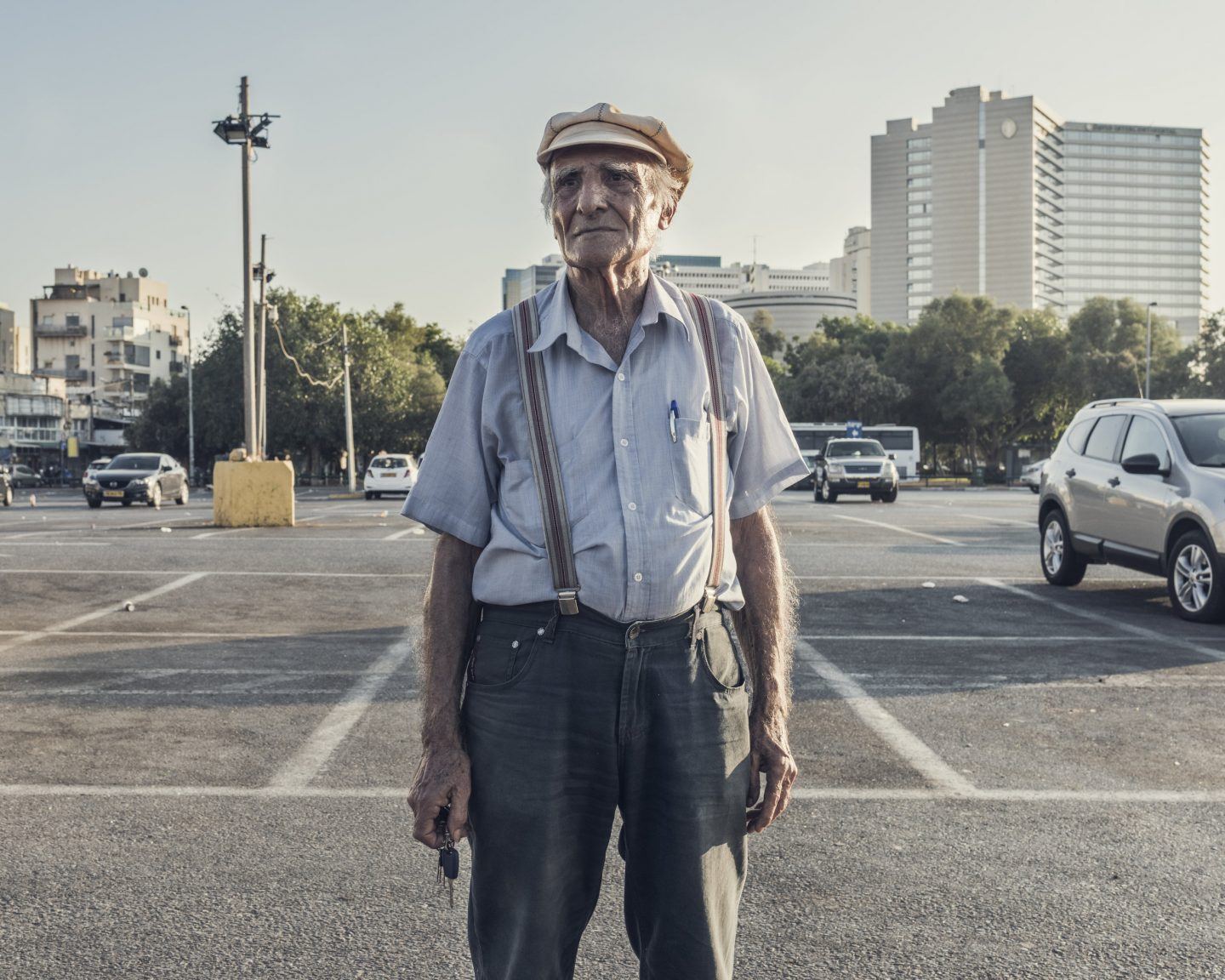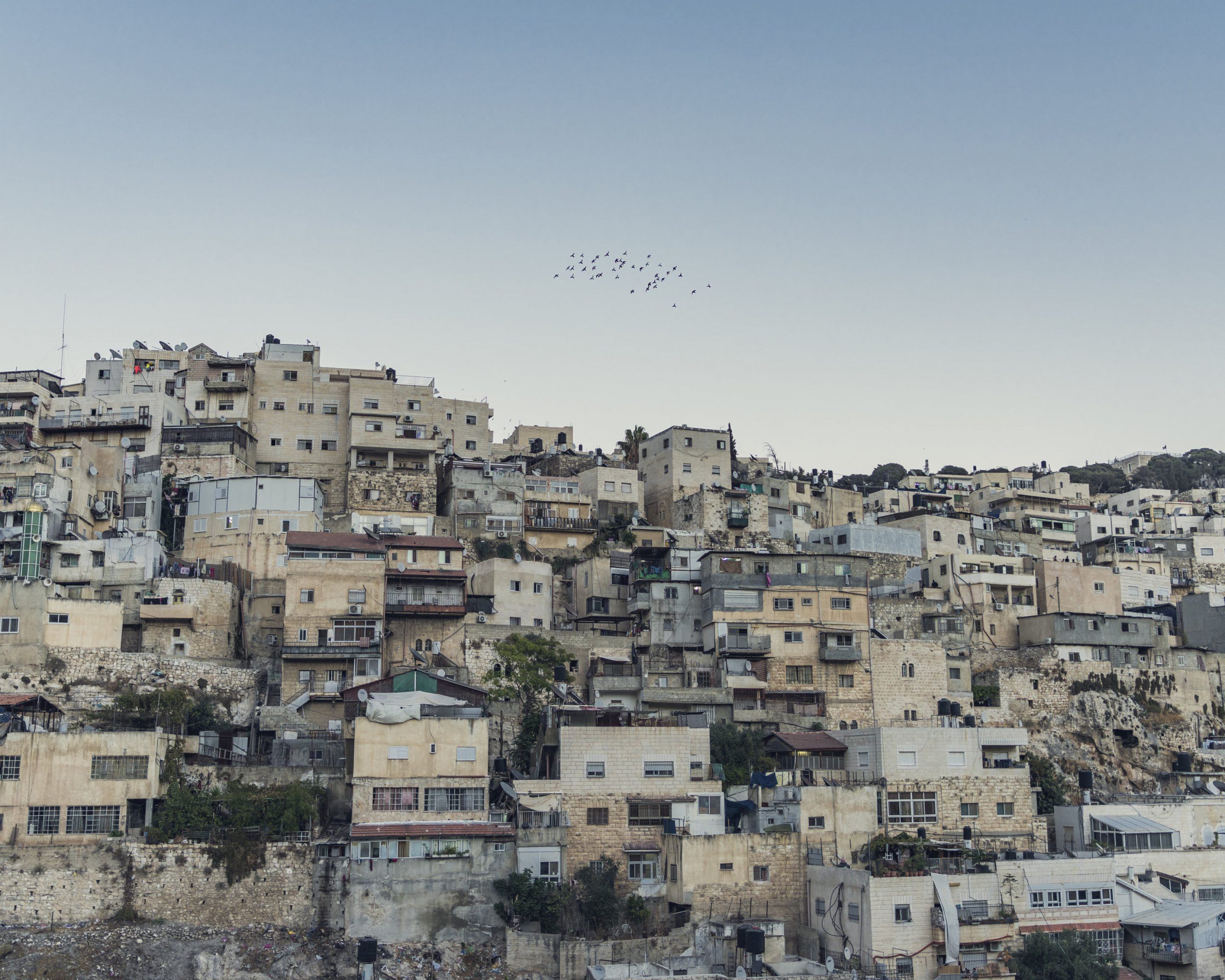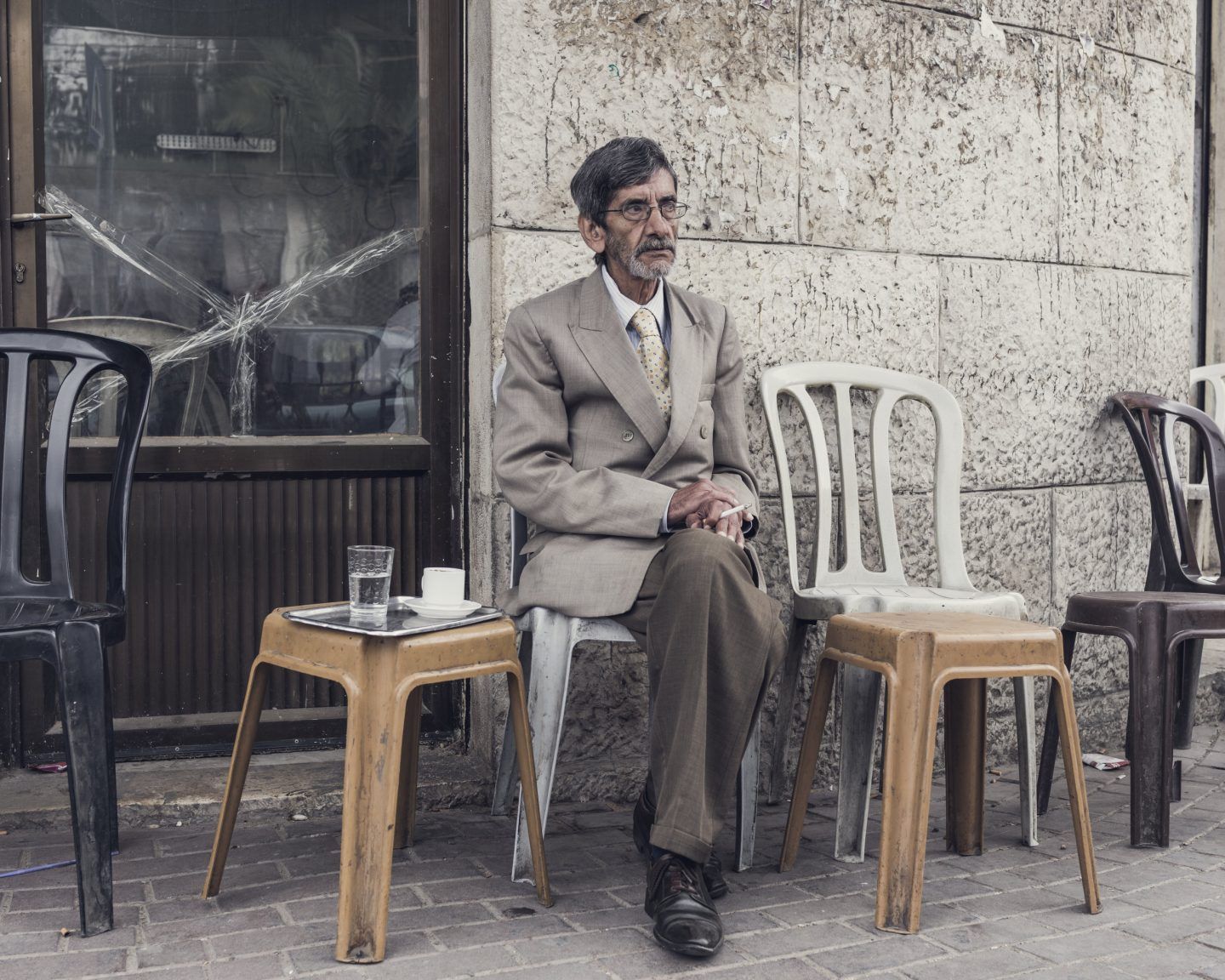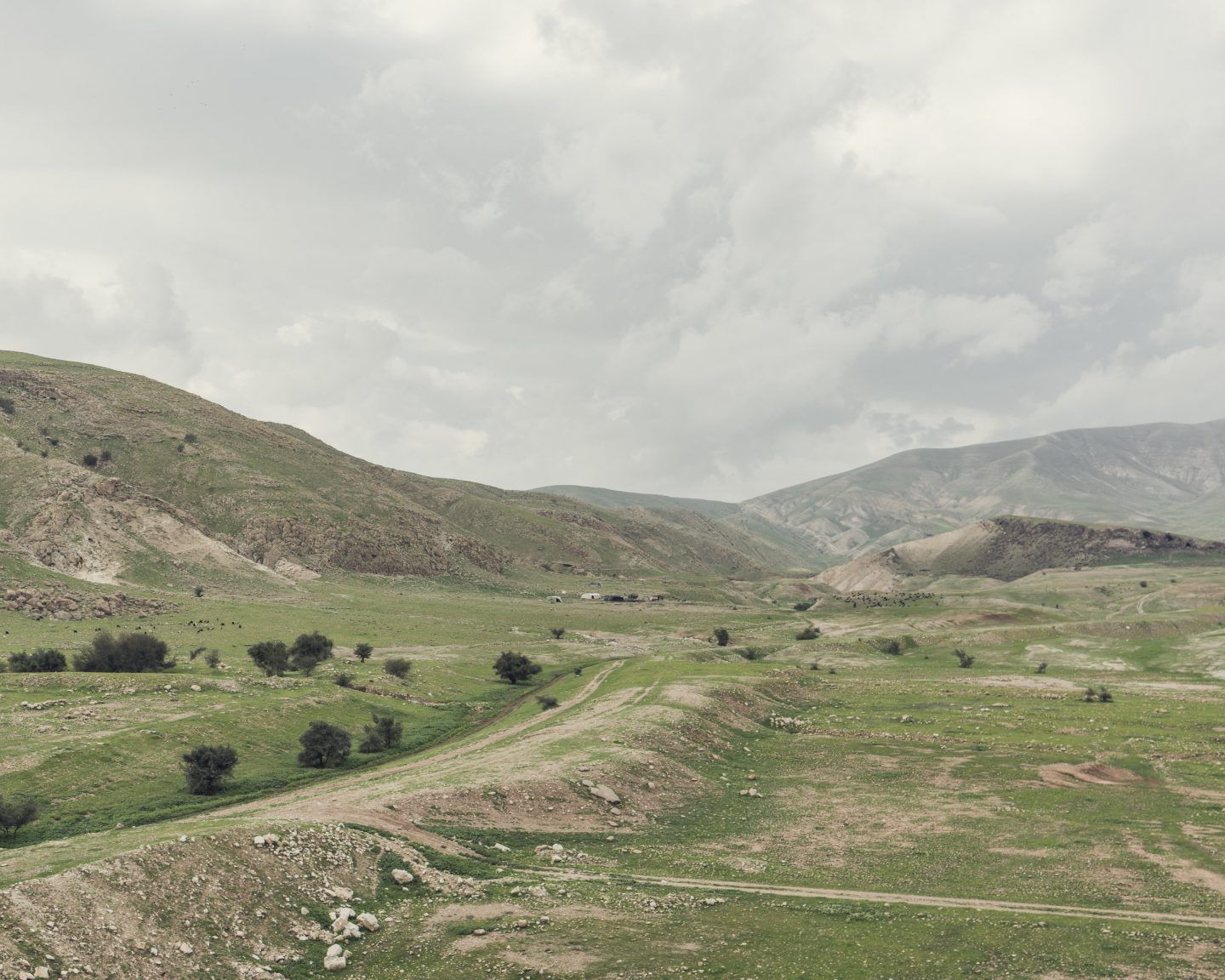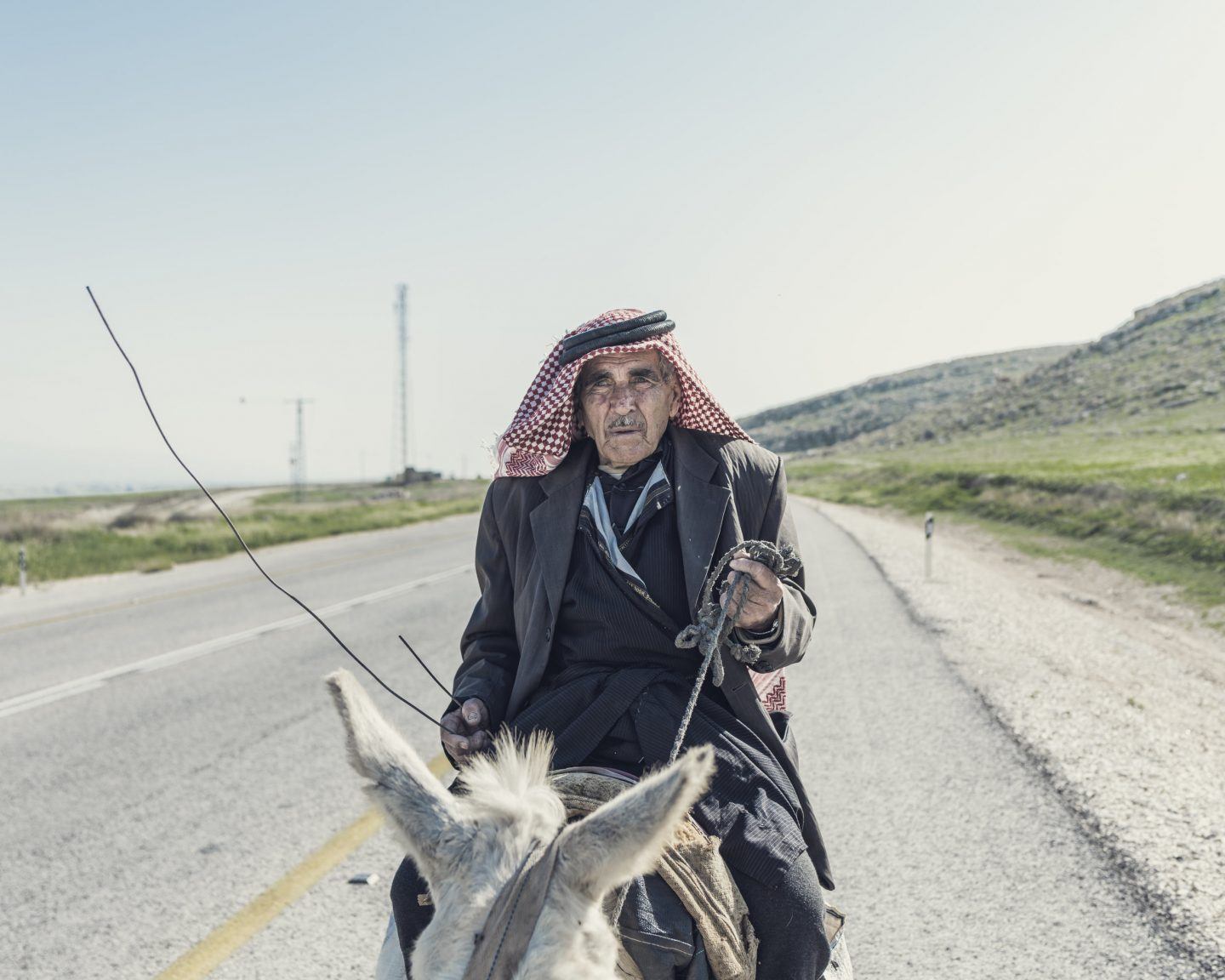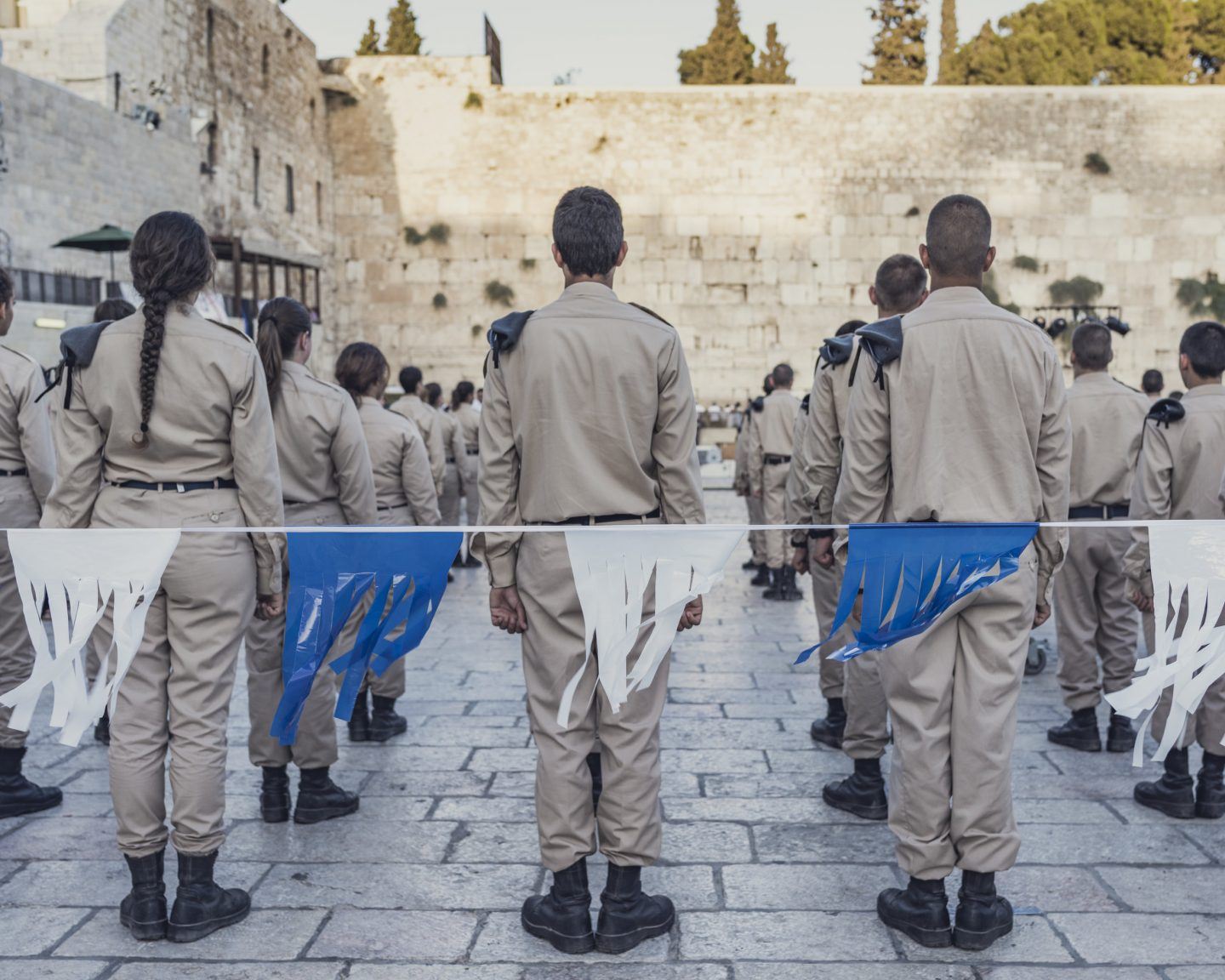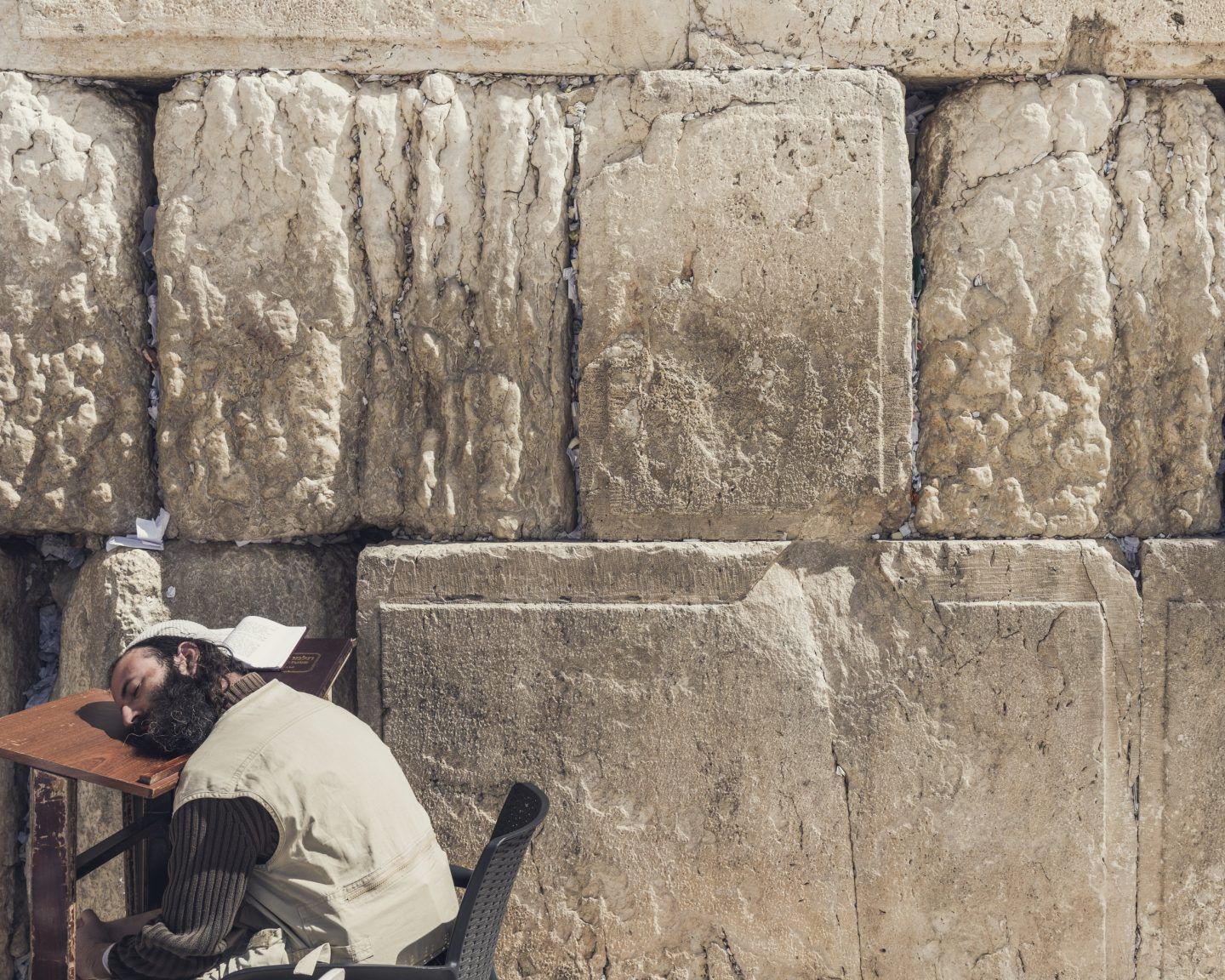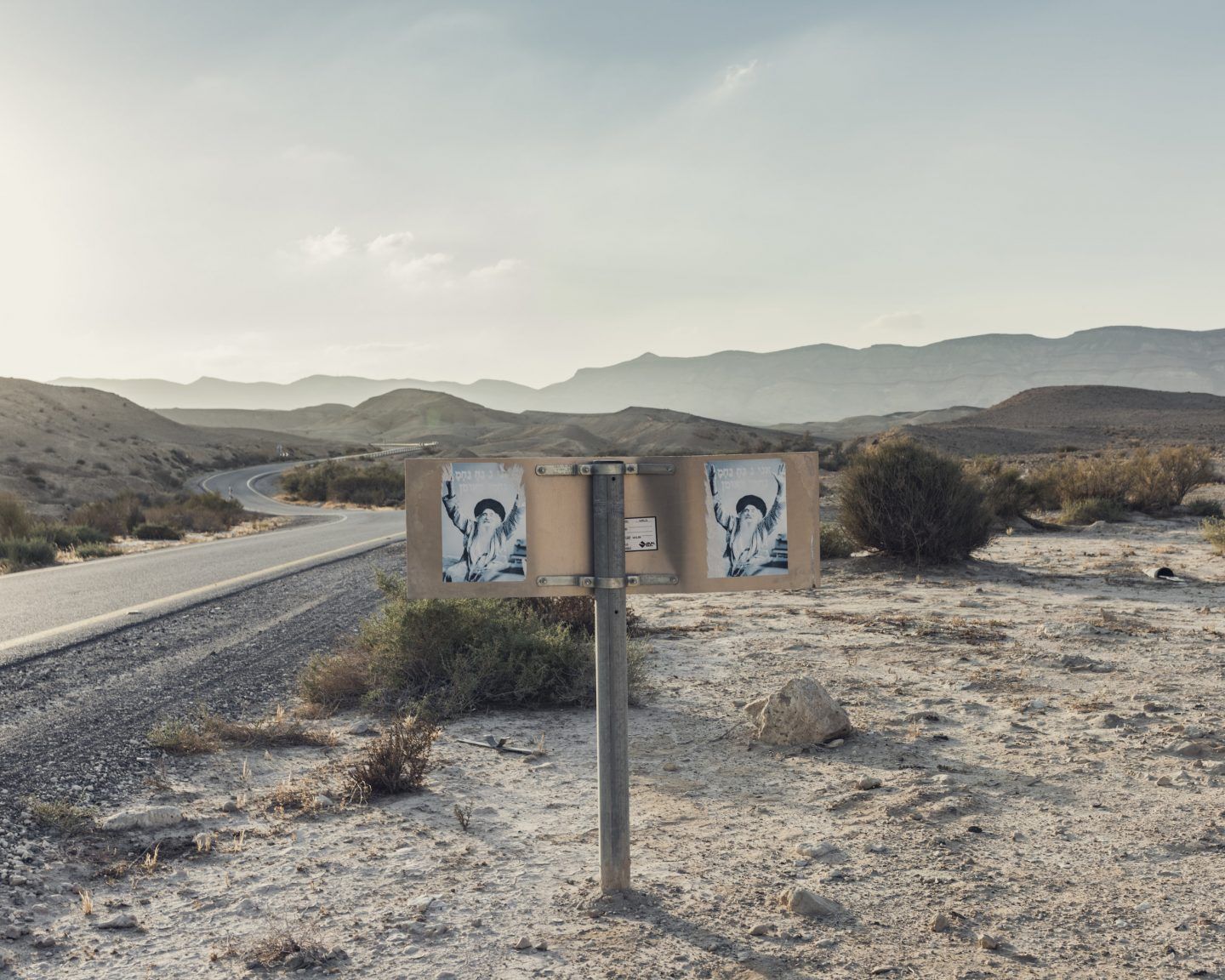 All images © Clement Chapillon