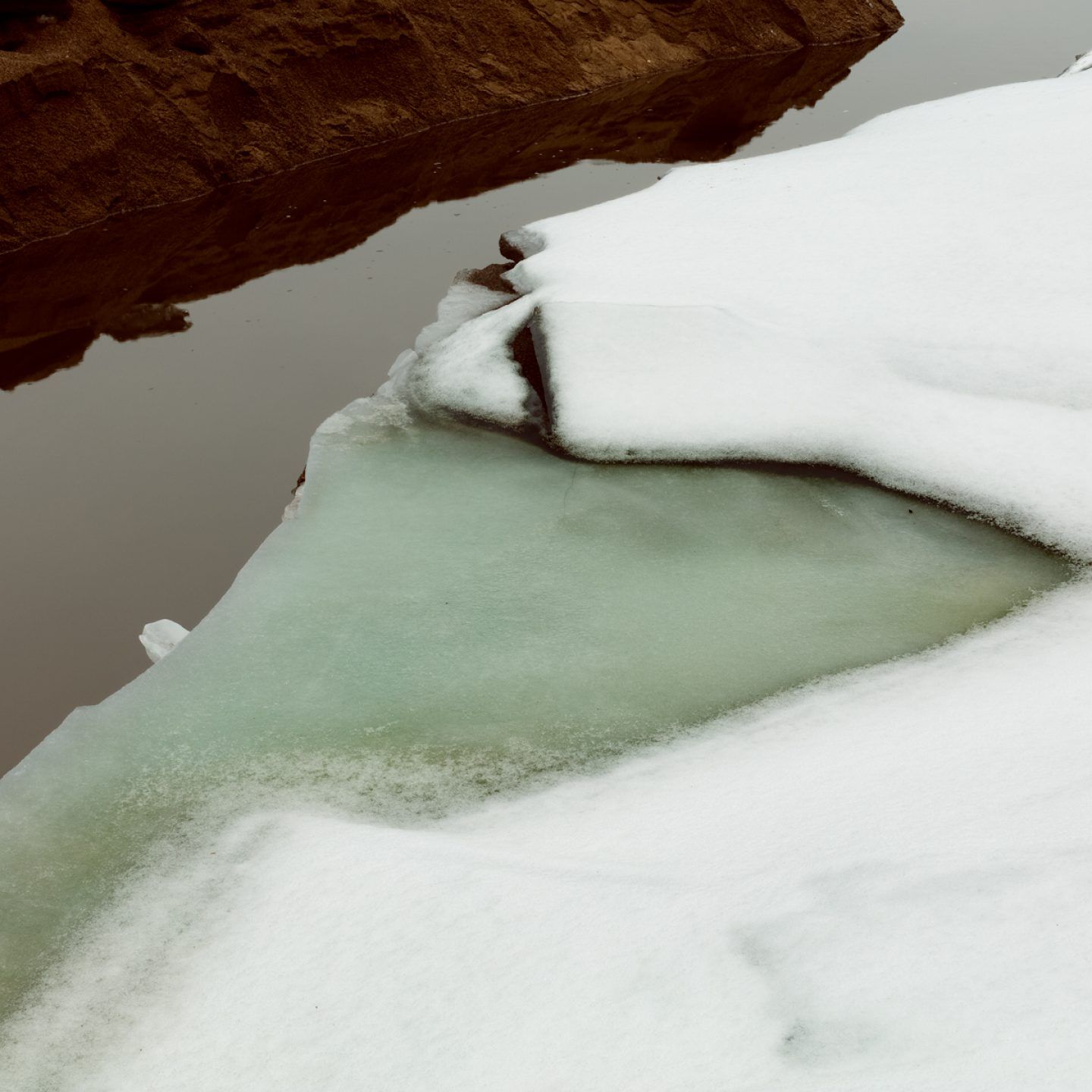 In Eyes Make The Horizon, Michael Zuhorski Photographs His Spiritual Relationship With Nature
In 2015, American photographer Michael Zuhorski began photographing the north shore of Michigan's Upper Peninsula: a quiet, forested region that borders three of America's famed Northern Great Lakes. It was here that 'Eyes Make The Horizon' began, an ethereal landscape series that displays Zuhorski's personal relationship with nature.
"The act of looking became insular in sympathy with my surroundings," Zuhorski says of his decision to photograph the frozen lakes, rock pools, and swirling tides he encountered. "My practice began to articulate the environment's effect upon my state of mind and my mind's effect upon the environment." The positive impact of nature on our wellbeing is well documented; scientific research argues that natural environments can reduce stress, elevate our mood, and restore equilibrium to our nervous and immune systems. Additionally, being present in nature affects our cognitive psychology—when we tune in and pay attention to the sight of frozen leaves, the sound of rushing water, or the smell of rain that surrounds us, we create more meaningful experiences.
This interaction of mindfulness became important for Zuhorski. "It was guided by the ubiquitous presence of water," he says of this encounter. "I photographed the effects of water on the peninsula and the wetlands, rivers, and lakes, and I became fixated upon the idea of water as a body—dynamic and distinct from its surroundings, yet completely tied into them." It was in this way that the photographer was able to better understand himself in relation to his surroundings. "'Eyes Make the Horizon' became a means to ask where I end, and the world begins," he concludes.