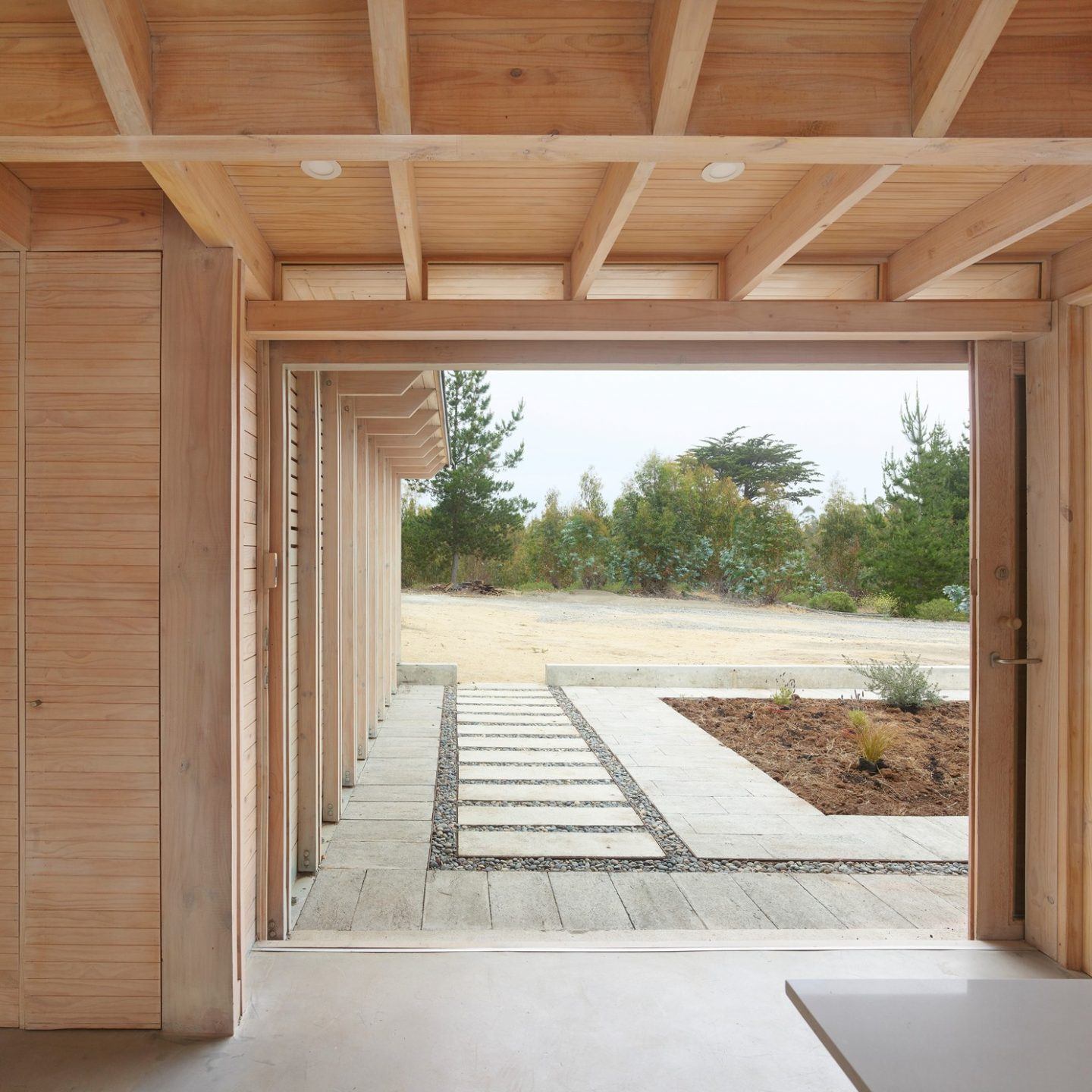 Cristian Izquierdo Lehmann Designs A Calm But Complex Pinewood Cabin In Chile
Just south of Santiago on a sandy plateau that overlooks the Pacific Ocean, Cristián Izquierdo Lehmann has designed the 'House en El Peumo': a complex pinewood cabin that opens onto the surrounding landscape through four identical openings.
The home is constructed around a square-shaped central volume, with four perpendicular wings of uniform proportions branching out from each of its four sides, with patios between them. While the wings house bedrooms and bathrooms, the square room at the center of the house is its communal heart. Here, living, dining and kitchen areas merge beneath a pitched ceiling fit with a square skylight. Crafted from laminated pinewood, the soft coloring of the house helps it merge with its surroundings in the O'Higgins region of Chile.