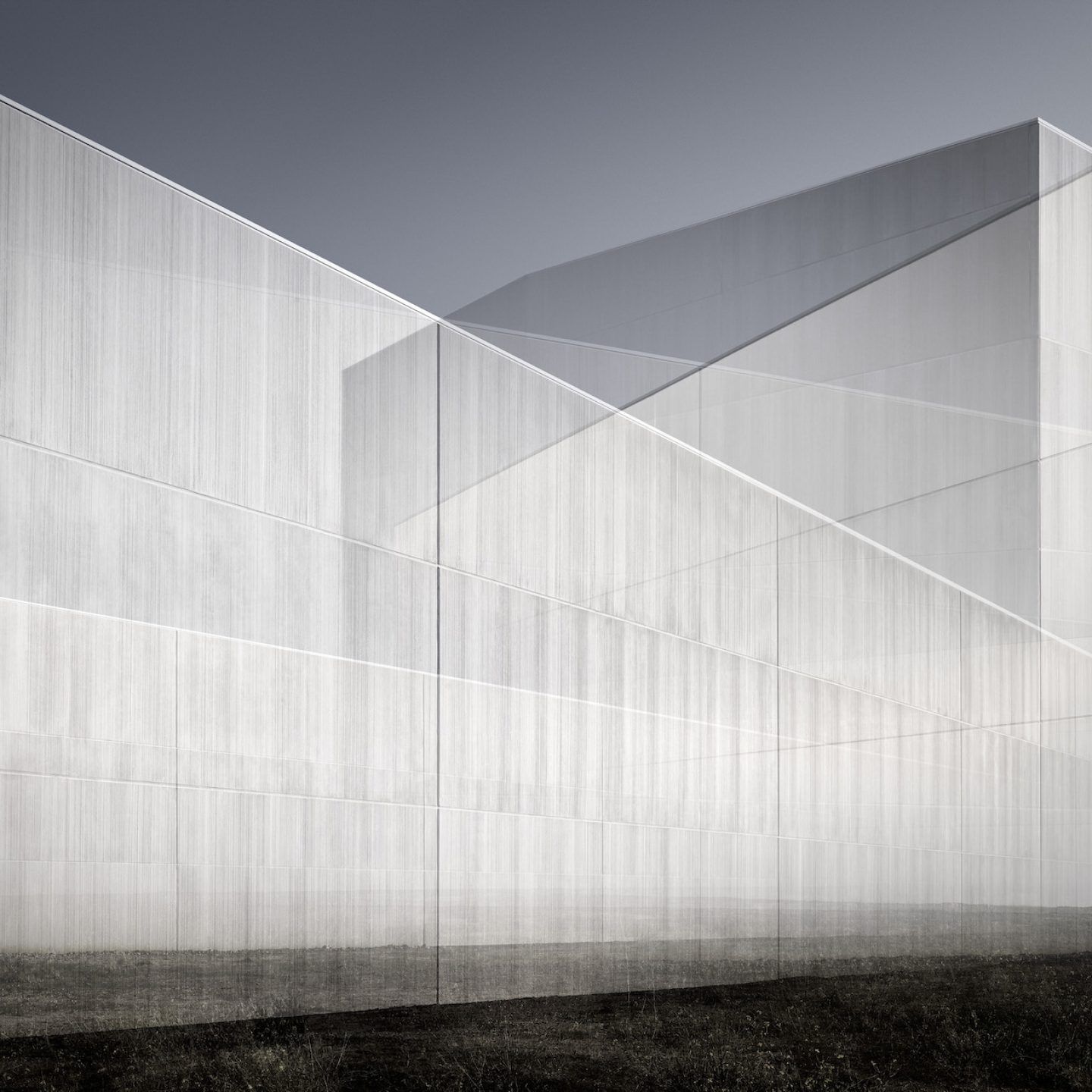 An Abstract Photographic Series Highlighting The Ubiquity Of Concrete In Modern Life
Australian architectural photographer Rhiannon Slatter has channeled her fascination with the scale of industrial production into a series titled 'Concrete'; photographing aspects of her surrounding environment, and arranging them into layered, abstract compositions.
The series celebrates the stark beauty and ubiquity of concrete, but also brings into question its pervasiveness in the construction and development of the modern world. Concrete is the most widely used material on earth—it's difficult to overstate the fundamental role it plays in the infrastructure of societies, and even more so, the effects it has on the environment. In 'Concrete', Slatter presents austere buildings as convergent planes in varying shades of grey, creating a visual study of their geometric shapes and rough textures. "By isolating and exaggerating sections of a structure or even combining with another structure, I'm able to bring out what I find so striking about this subject matter", Slatter explains to IGNANT. By overlaying photographs of these compelling structures, she has "worked to build compositions that have an architecture of their own", whereby the placement of every line and angle is "considered at length and manipulated in an effort to achieve relational concord".
When asked why it was important to portray the intersecting geometry of buildings in her compositions, Slatter explains: "I find it amazing to consider the sheer volume of mining and manufacture going on at any given time, indeed constantly. I imagine the subsequent movement of materials and products across water and land as a complex web of motion, never stopping as human populations continue to create and consume". The work therefore responds to the visual impact that extensive construction is having on the environment.