Forest Retreat by Uhlik Architekti
Uhlik Architekti decided to work with the presence of large boulders in a wooded area to build a private retreat. The small forest abode is located in Bohemia, and is for the owner to get away from the stresses of everyday life.
The compact enclosed volume made of charred wood contains one interconnected space. In the entering part is a flat platform with headroom just for a standing person; this part is opened by a large glassed-in surface offering the view. The remaining part of the object rises gradually towards another opening, facing the tree crowns. Each step can be used as sleeping place. Under them, there is storage space; turning one of the benches over creates another double bed. Multifunctional space is suitable not only for dwelling but also smaller events, performances or just meditation. Both glassed-in openings can be closed by big shutters, the bigger one by a pulley and a hand winch.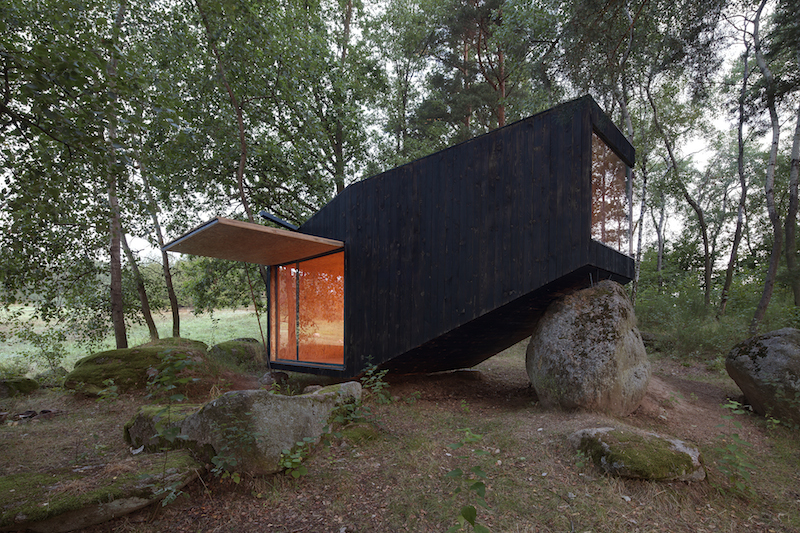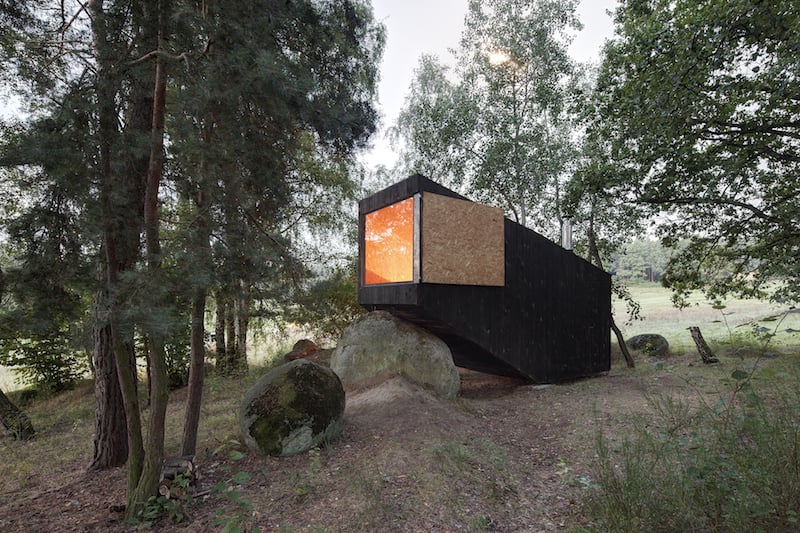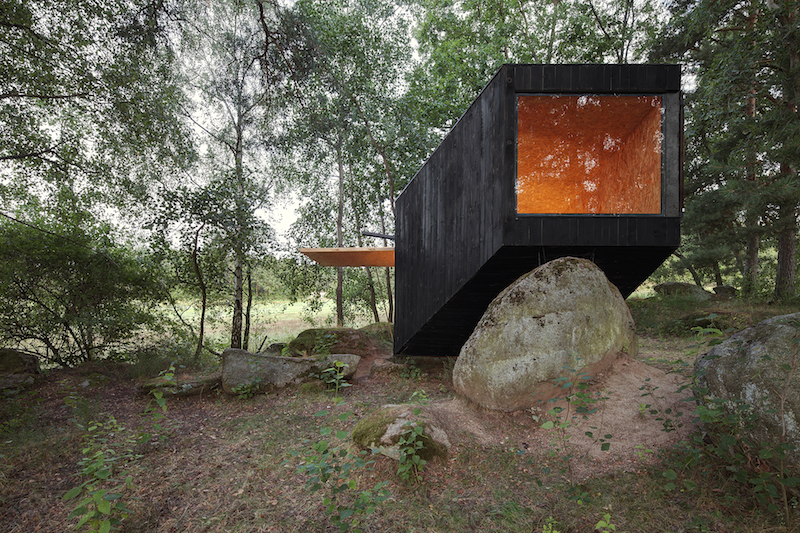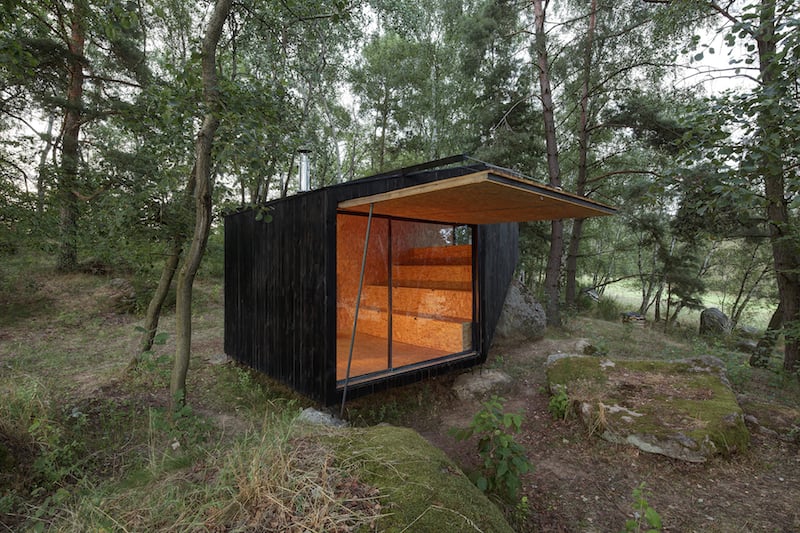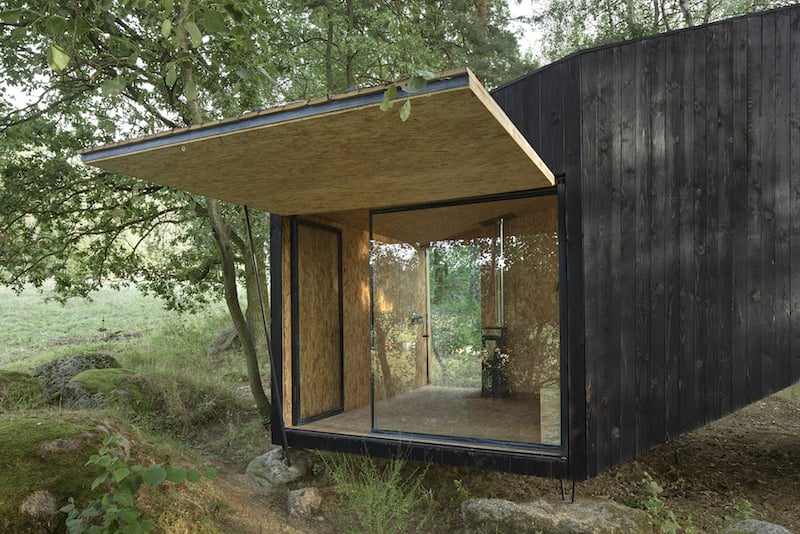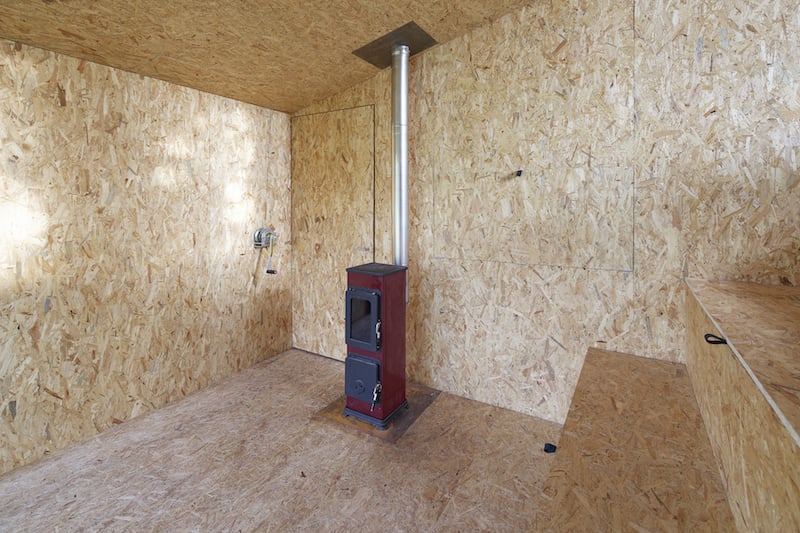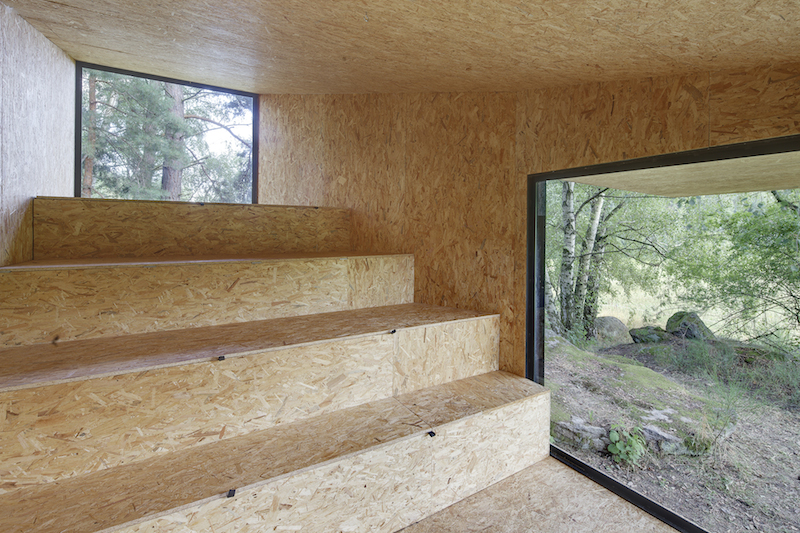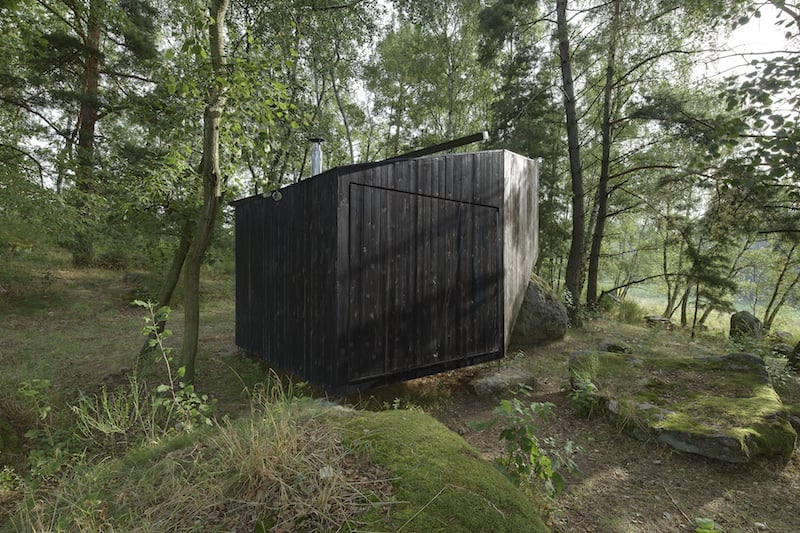 All images © Jan Kudej | Via: Designboom