Photocollages by Ed Spence
Ed Spence is a Vancouver, Canada, based artist whose work spans many disciplines and utilizes text, photography, and public installation. His vintage photocollage series mimics a digital aesthetic by dissecting portions of the image into tiny pixels which are cut and reorganized by hand.
When he is looking for imagery, it really depends. Sometimes he comes across an image that just resonates with him. 'Maybe it's the colors, or the subject matter and composition that lends itself perfectly to the process. Other times, I have to search out content for an idea I have. Sometimes I will take the photos myself if the project demands it. In the case of my recent series of beach scenes and poolside swimmers, I've rephotographed them from vintage British Columbia tourism magazines.' There is a narrative before and after element suggested in the two panels which leads to a more transparent process. There is a certain satisfaction that one gets while unravelling the mystery of how the image was created.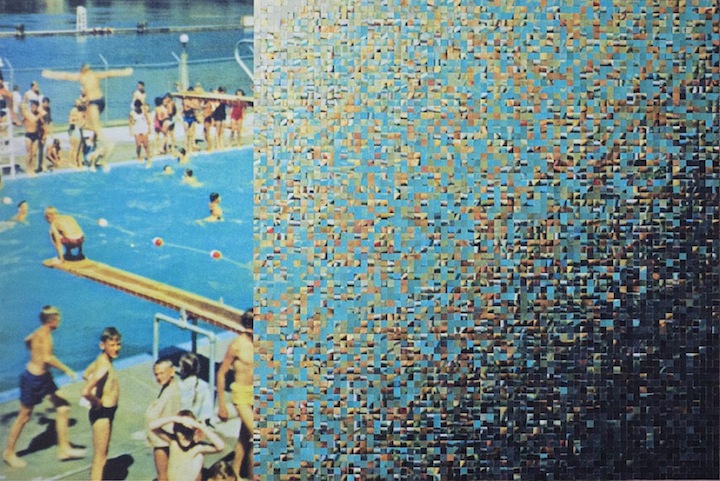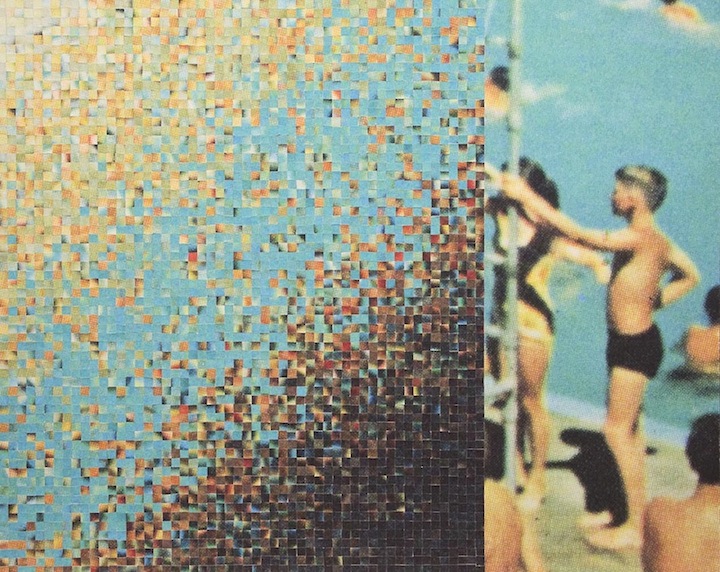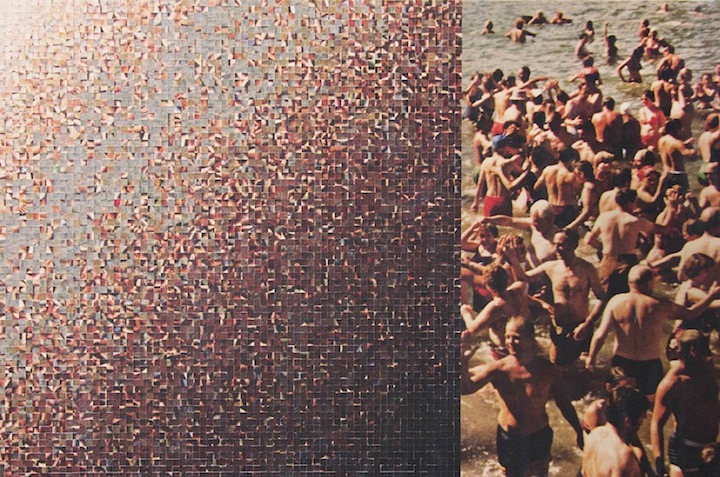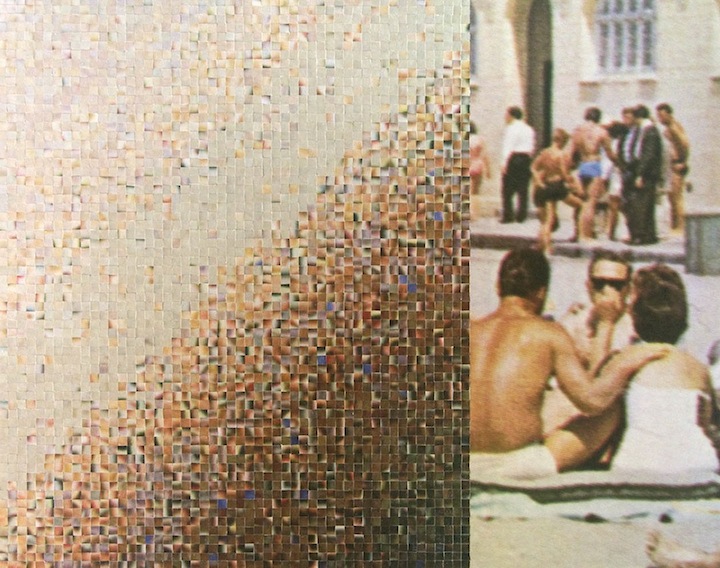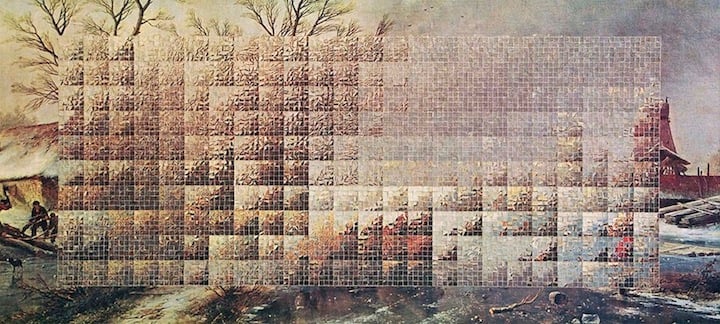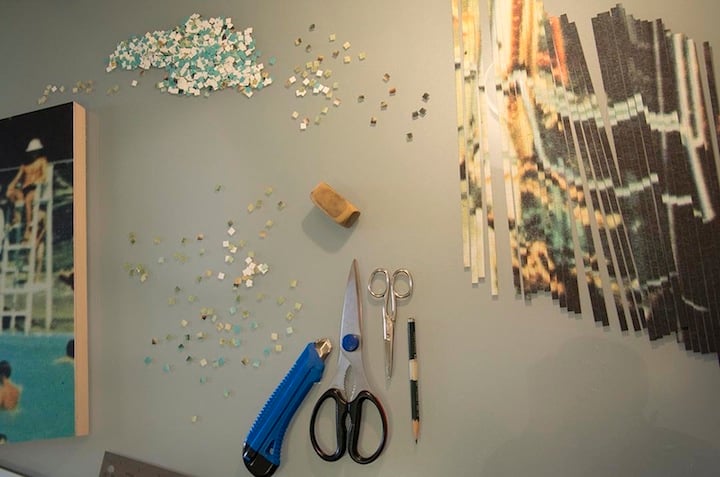 All images © Ed Spence