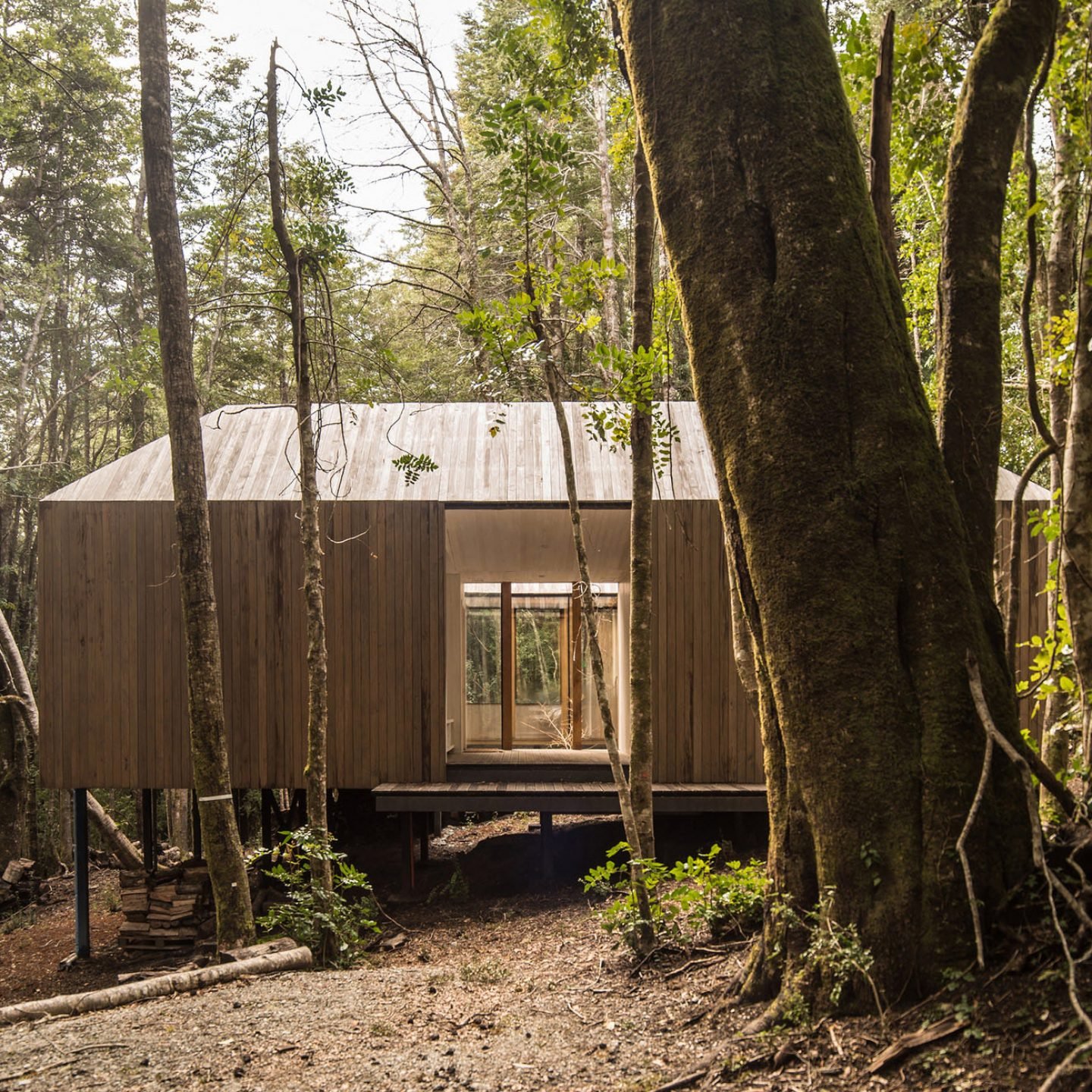 A Bold And Singular Cabin In The Chilean Forest By SAA Arquitectura + Territorio
Name

Project

Refugio Impluvium

Images

Words
Nestled amidst the dense and ancient forest of southern Chile's mountainous 'Los Rios' region, 'Refugio Impluvium' by studio SAA Arquitectura + Territorio is a minimal and alluring wood-and-glass cabin designed with the utmost respect for the high ecological value of the site.
"The design process was driven by the logic of timber construction and the remote condition of the site," explains a statement from the firm. The cabin was built by local carpenters with traditional woodworking techniques—a challenge in itself, due to the lack of electricity and the complex logistics to supply the construction site with materials. Elevated above ground to minimize its impact on the protected forest of the Huilo-Huilo natural reserve below and to allow ventilation and humidity protection, the volume has been wrapped in a waterproof membrane. This was then layered with hardwood and finished with weather treated timber to offer not only durability but also resistance to the unique fungal biodiversity of the forest.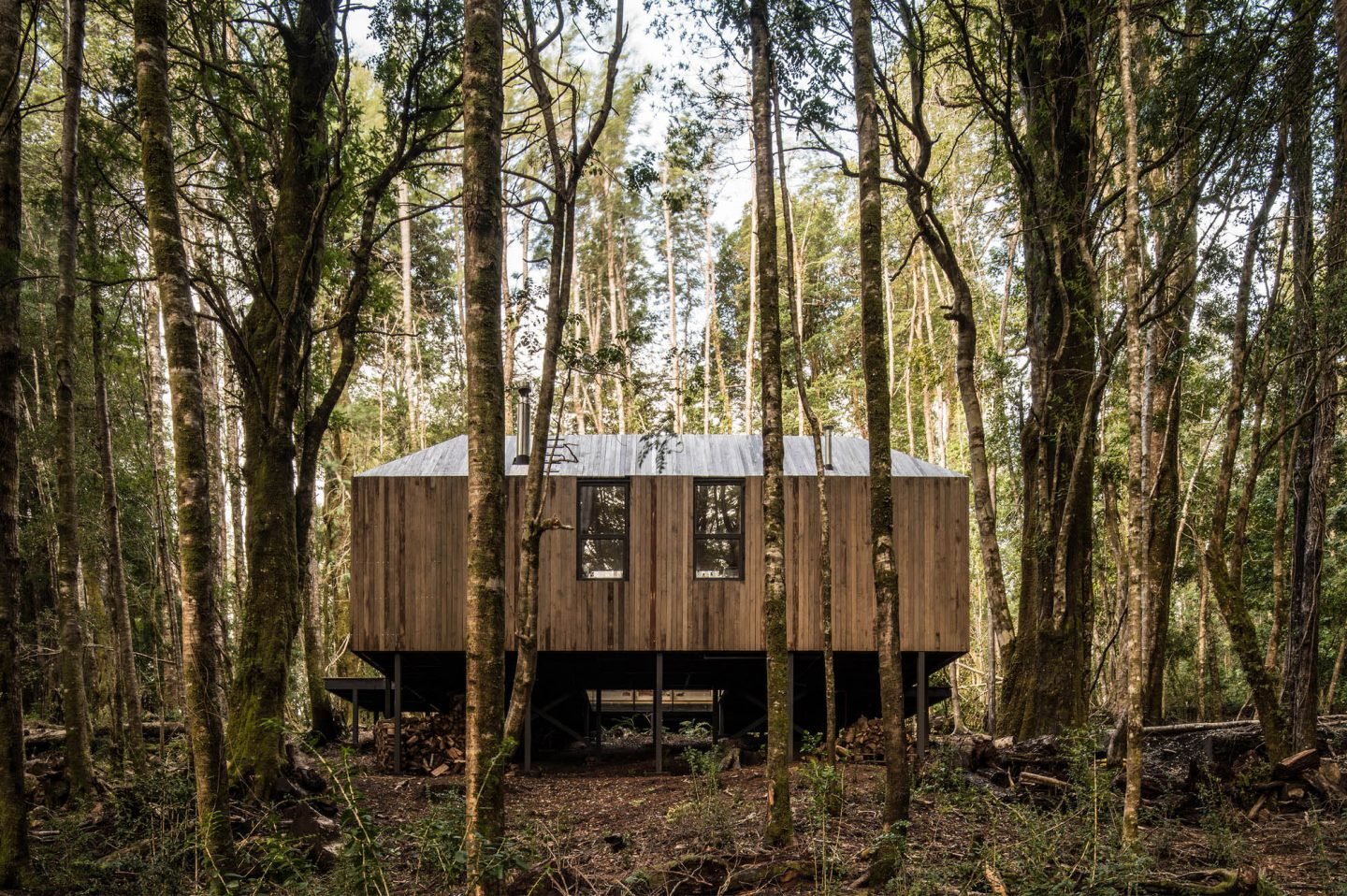 Perfectly camouflaged among the treetops, the wooden volume was built to catch sunlight in the vertical axis, without requiring clearance of the adjacent perimeter. "The project is organized within a square plan of 11 square meters and articulated around a central void that operates as a light well of 3.5 square meters," the architects explain. Full-height glass windows enclose the central void, letting natural light bathe the common and circulation areas while framing views of the sky and the stunning natural surroundings. Developing around the light well, indoor spaces include bedrooms, a cooking and dining room, a living room, and bathrooms. Kept minimal and humble, interiors are in wood, exuding warmth and charm throughout the shelter.