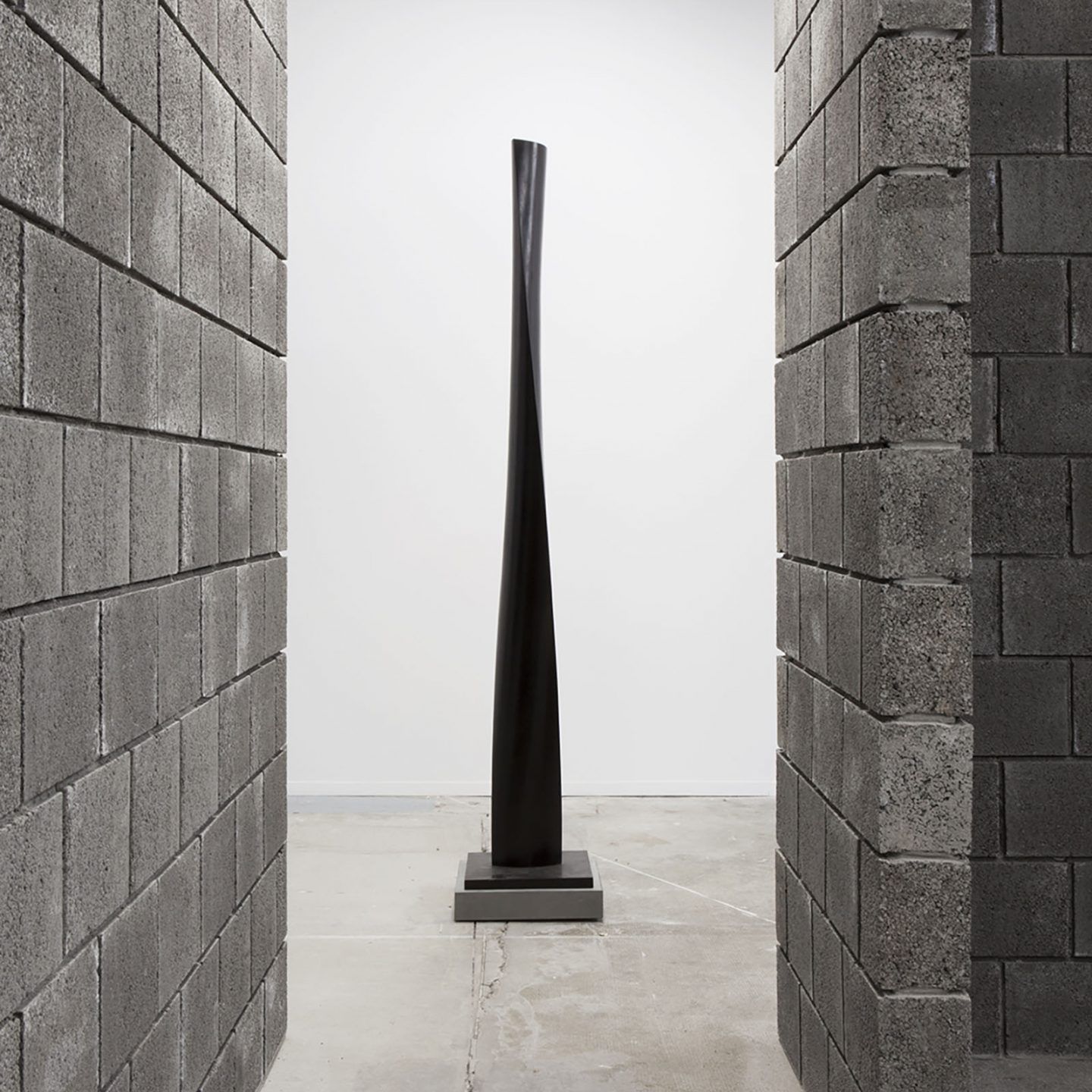 No Tears For The Creatures Of The Night Is Berger&Berger's Atmospheric Installation
The immersive work 'No Tears for the Creatures of the Night' (2017) by Paris-based artists Berger&Berger is many things. An architectural labyrinth that viewers are encouraged to maneuver through, three abstract sculptures, a light installation, sound art, and a narrative that takes on themes of the past, emptiness, and floating worlds.
Laurent P. Berger and Cyrille Berger, respectively a visual artist and an architect, are known for their fusing of multiple art forms within their interactive works. With a consistent emphasis on balancing light and visuals, the pair's works invite viewers to engage the senses while interacting with the spaces they create. In 'No Tears for the Creatures of the Night', an ostensibly straightforward maze of gray walls made from concrete slabs is peppered with three monumental sculptures, illuminated by white fluorescent lights that are cut across the ceiling diagonally. "The whole work is lit in various ways, creating a gradient from 600 lux to 50 lux," explains a statement from the duo. "The spectrum between these two values constitutes the many conditions for lighting works in a museum: from sculpture todrawing on paper, simulating daylight, from light to darkness." 
The voice of French actor and director Frédéric Fisbach leads viewers around the industrial room as they meander through the artwork; his narration can be heard drifting from speaker to speaker. His voice recites a text published in 1962 by Alain Robbe-Grillet, called The Secret Room, an intriguing short story in which Robbe-Grillet imagines a French Symbolist painting by Gustave Moreau that never actually existed. Berger&Berger have envisaged for 'No Tears for the Creatures of the Night' to be an imagined rendition, or "new version" of The Secret Room. The physical aspects of the work are a variation of architect Aldo Van Eyck's plans for the Sonsbeek Pavilion, a temporary pavilion built in 1966 in Arnhem, The Netherlands. One of the three works placed within the installation is 'Stèle 200', a bronze sculpture by the French abstract sculptor Marta Pan (1923-2008). Other works include sculptures from Etienne Martin and André Bloc. Pan, heavily influenced by the architecture of Le Corbusier, who was a close friend, became famous for her floating sculptures; her contemplative works give form to the relationship between her art and its surroundings. Not dissimilarly, 'No Tears for the Creatures of the Night' can be said to follow this paradigm, creating a tangible connection between art and environment: where light and space, literature and sound, and audience and architecture become one.