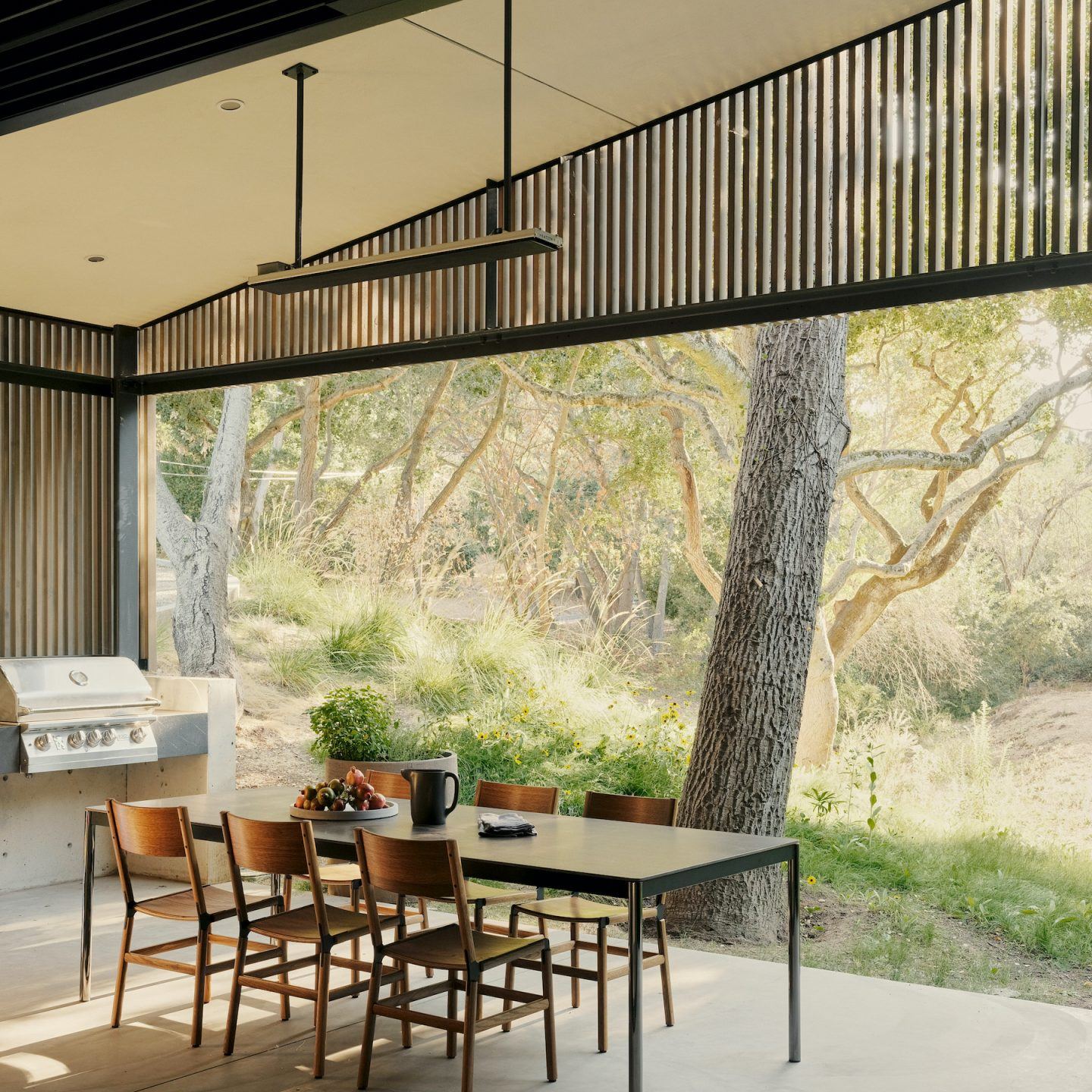 Field Architecture's Dawnridge Property Is A Study In Native Californian Flora And Fauna
In a suburb of Silicon Valley in northern California, American firm Field Architecture has designed a home around two natural features of the site: large oak trees and a flowing creek. Titled 'Dawnridge', the residential property takes advantage of the area's picturesque topography.
"We sought to revive a fragment of the area's natural environment, reorienting the home toward its natural landscape and reawakening the land's original state prior to human habitation," explains the firm. The movement of the creek also influenced their design patterns: the home is split into two volumes so that it can wrap around one of the existing oak trees, and also follow the flow of the water. The material palette reflects the colors and textures of the area: ash concrete and slatted cedarwood screens. "These materials carry a layered transparency that weathers over time, simultaneously light, airy, and solidly grounded," continues the firm. The internal layout allows for comfortable living spaces, with generous glass walls, tall ceilings, and large openings enabling residents to always stay connected with what surrounds them.